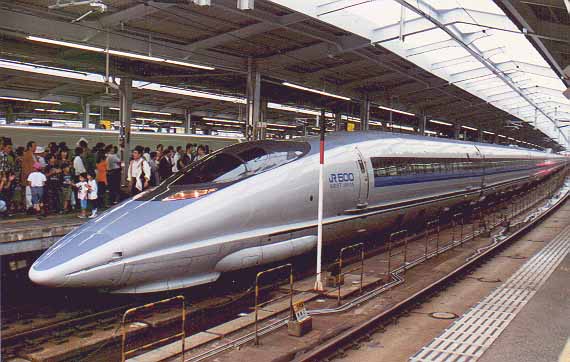 The government have announced recommendations for a high speed rail link between London and Birmingham, at an estimated cost of £15.8 - £17.4 billion, with a future proposal of a two route extension on the east and west which will link to existing lines at Manchester and Leeds, providing a direct service to Glasgow and Edinburgh. These two route extensions are currently estimated to cost a further £12.6 - £14.2billion. These new links will be capable of carrying trains at speeds of up to 250mph.
The proposal also calls for two new Birmingham rail stations, one at Birmingham International Airport and one at Eastside on the corner of Fazeley Street and Bartholomew Street in the city centre, close to the now derelict Curzon Street Station which closed in 1966, with possible links to New Street and Snow Hill stations. A recent study by consultants KPMG predicted that a high speed rail could create 68,000 new jobs in the West Midlands and increase average annual salaries by £700.00. The view of Paul Kehoe, Chief Executive of Birmingham International Airport, is that a high speed station serving the airport would help to attract new airlines and also create jobs.
Full public consultation has been promised, particularly as some 440 homes are under threat of demolition. There is also concern that the route, as yet, does not include links to the Channel Tunnel and Heathrow. Work on the proposed route is not expected to commence before 2017 at the earliest, with a current eight year completion programme.
Network Rails view of the proposals is that it will drive economic growth and also boost job prospects.
With a General Election out of the way and the Conservative Party, if successful in forming a coalition with the Lib Dems, in favour of high speed links, the route proposals may well change due to current political, financial, environmental and public concerns. Assuming that the current or amended proposals bear