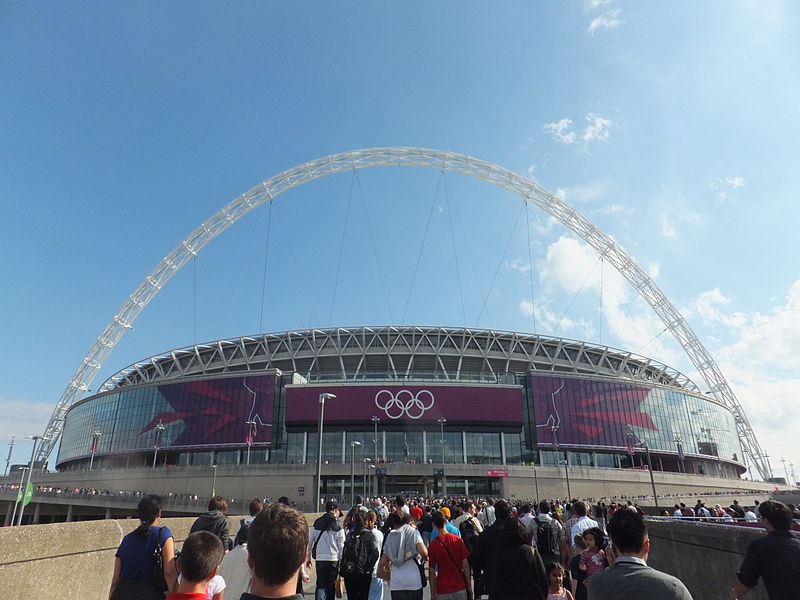 Today the Mayor of London, Sadiq Khan will mark the 10th anniversary of the London 2012 Olympic and Paralympic Games at Queen Elizabeth Olympic Park with a morning of entertainment,
celebrating the success and legacy of the Games and looking to the future of the Park and east London. 
The event will be hosted by Olympic cycling champion Sir Chris Hoy and welcome an audience of Olympians, Paralympians, community groups, schoolchildren and others involved in the Games and legacy work. Including speeches, performances, and films, the event will culminate in the lighting of the Olympic Anniversary Cauldron with Christine Ohuruogu MBE, Ellie Simmonds OBE and 10-year-old Rena Vasileva from nearby Gainsborough School in Hackney.
The 2012 Olympic and Paralympic Games breathed new life into east London and helped to drive billions of pounds of additional investment in new, truly affordable homes, transport links, business districts and culture. 
More than 11,000 homes have been built in the planning area and this will grow to 33,000 by 2036, across five new neighbourhoods on the Park. Five world-class institutions including the BBC, University College London, the UAL's  London College of Fashion, the V&A and Sadler's Wells will form the new East Bank – the largest culture and education district for a generation. The creation of Barking Riverside and the Elizabeth Line have also transformed transport links in east London.
Building on the legacy of the last 10 years, the Mayor today announced a £17m fund in partnership with founding investors The London Marathon Charitable Trust and Sport England, and strategic partners London Sport and London Marathon Events, to support underserved young Londoners through the power of sport and physical activity.
Launching in early 2023, the fund will provide organisations with small and large grants ranging from 12 months to three years to support underserved young Londoners in areas of low participation in sport, through sport and physical activity as well as directly investing in young people to develop their ideas and become future leaders in the sector. 
In Autumn 2022 there will be an opportunity for organisations to participate in workshops and events across London to help shape the funding programme. 
Mayor of London, Sadiq Khan said: "London 2012 showed our capital at its best. It was a time that displayed the inclusive, diverse and welcoming heart of our city in all its energy and vibrance. As we emerge from the pandemic, I'm proud to channel that Olympic spirit by investing in young Londoners so that we can continue building a fairer, safer and more prosperous city for all.
"Today's wonderful event reflects on the Games themselves but also the legacy we pledged when we bid for the Olympics – I am committed to building a safer, fairer, greener and more prosperous city for all Londoners and this sports fund is helping to deliver that legacy and transform opportunities for our young people across the city."
Catherine Anderson, Executive Director of The London Marathon Charitable Trust said:  "We are incredibly proud to be a lead founding partner of this exciting new collaborative fund for London, through which we will collectively invest significantly into the future of young Londoners by helping them access the transformative power of physical activity and sport.
"The London Marathon Charitable Trust's mission - and the vision of the London Marathon's founders over forty years ago - is to Inspire Activity for all, and this fund will create many more opportunities for children and young people across London to get active for years to come, having a deep and lasting impact on the city."
Sport England's CEO Tim Hollingsworth said:  "The pandemic caused real disruption to children and young people's activity levels with those from less affluent families and underserved communities the most affected. This funding is going to help develop more opportunities for people across London to engage with sport and physical activity - and the anniversary of the London 2012 Olympic Games is the perfect time to announce it. The evidence is clear that children and young people who take part in sport and physical activity have better life chances thanks to improved self-esteem, being part of a community and better attainment at school. We're delighted to be teaming up with partners across London to deliver the funding, which will complement our national mission to tackle the stubborn inequalities that exist in participation levels for sport and physical activity." 
Sir Peter Hendy CBE, chair of London Legacy Development Corporation, said:  "London 2012 was the greatest games ever, and the work to secure the legacy here in east London through an inclusive approach to local people and the development of the east London economy has become a blueprint for every Olympics and Paralympics since." Photo by Richard Johnson, Wikimedia commons.