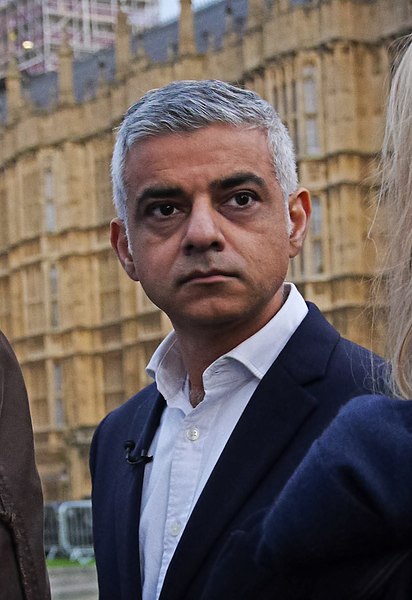 London's Violence Reduction Unit (VRU) is today investing £5 million in a package of measures that includes targeted support for youth workers in areas affected by serious violence and a
programme that helps young people directly impacted by domestic abuse.
The VRU, England's first and set up by the Mayor of London in 2018, understands the life-changing role that youth workers have in mentoring young people and is determined to support a sector badly damaged by national cuts. Youth services have been on the frontline of a near decade of damaging government cuts, with figures showing that there was a 46 per cent cut in national funding for youth services in the capital since 2011.*
To bolster support and help plug the gap, the VRU is investing £1.1m to provide up to 200 youth workers with high quality, specialist training to help them develop further skills in mentoring, safeguarding, mental health support and employment opportunities. This investment follows a pilot programme, funded by the VRU, which helped 94 youth practitioners improve leadership skills and knowledge, and recognises that these key workers are a community-led first line of defence for young people most at risk of serious violence. 
Alongside this, the VRU is investing £1m in a new programme to support children and young people who have witnessed a parent or family member subjected to domestic abuse. It follows figures showing 13 per cent of young people impacted by violence are also victims of domestic violence, and there is strong evidence of the link between involvement in violence and children witnessing violence in the home.*
Often, children impacted by domestic abuse want opportunities to talk to someone that will listen and that they trust. Funding will help provide safe spaces for young people to speak to specialists who will provide ongoing trauma-informed support.  
The Mayor and the VRU are committed to early intervention as part of a long-term approach to supporting young people and driving down violence across the capital. 
Further investment is being directed towards programmes, including: 
£1.5m on community response to tackling violence - Funding for locally-designed interventions in neighbourhoods affected by high and sustained levels of violence. Investment will provide additional community capacity to develop local champions and to help advance and test new initiatives to tackle violence impacting young people.
£1m to develop a parent/carer champion network - This funding will enable parent champions to provide vital support to marginalised parents and carers to build resilience and greater support for young people impacted by violence.   
Further £380,000 funding to extend the IRIS programme that offers training for doctors and healthcare professionals to boost their abilities in identifying the signs of domestic violence and offering earlier help to victims.
This new funding sits alongside the £10m secured by the VRU to deliver a targeted three-year programme of high intensity intervention to children aged 11-17 who are most at risk of being involved in violence or exploitation
The investment, secured in a joint bid from the Home Office and the Youth Endowment Fund, will help deliver interventions for up to 2,500 children and young people at the greatest risk of serious violence in the capital.
The Mayor of London, Sadiq Khan, said: "I'm determined to tackle violence in London by continuing to be both tough on crime and tough on the root causes of crime.
"The causes of violent crime are extremely complex and involve deep-seated problems like poverty, inequality, social alienation and a lack of opportunities for young people.  This has been made far worse by cuts to preventative services, like youth work – the very services that help to address the root causes of crime.
"In London, we're plugging the gap. London's VRU is funding programmes that will boost and support our youth workers and provide investment to help young people that we know have been impacted by domestic abuse – as we know being victims of or witness to domestic abuse can lead to later involvement in violence. It's absolutely crucial that work on a shared approach with others to divert young Londoners away from violence by providing them with help and support at key moments in their lives."  
Lib Peck, Director of London's Violence Reduction Unit, said:  "The VRU is a firm champion of the life-changing work London's youth practitioners and services do in supporting our young people at challenging times in their lives.
"We're determined to invest in them, to help further develop their skills and knowledge, so they can become even better leaders in their communities. 
"We're investing in a whole range of programmes with young people, prevention and early intervention at the very heart. Today's investment will help us build on the programmes we've already commissioned and that has helped 80,000 young Londoners, and we're committed to continue doing more to drive down violence and giving young people the support and positive opportunities they need to thrive in our city." 
Rosemary Watt-Wyness, CEO of London Youth, said: "Youth workers are a vital lifeline for vulnerable young Londoners, particularly over the summer holidays.  Having somewhere where they can feel safe and supported, learn new skills and have fun is critical for young people's physical and mental wellbeing.  It is really heartening to see how our Rise Up leadership programme supports talented youth workers bring innovative, fun and creative activities, such as the theatre and games on show today, to enable young people to reach their potential."