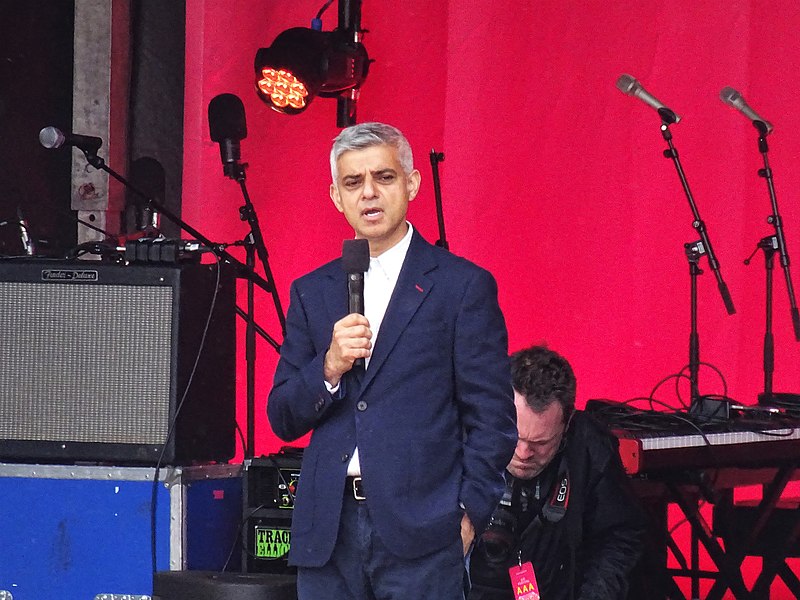 The Mayor of London, Sadiq Khan, has today announced a £1m fund to support community groups and charities to lead the capital's recovery from the pandemic.
Community groups and organisations will be able to apply for funding later this year to run community-led activities and projects that help those most adversely affected by the pandemic.
The announcement was made today as Deputy Mayor for Communities and Social Justice, Dr Debbie Weekes-Bernard officially launched the first-ever London Festival of Ideas.
The festival, which runs to 23 July, is bringing together community organisations and individuals to share best practice and to develop a shared vision for strong communities.
Over the last year, community groups and charities across the capital have been working hard to support Londoners and the festival is an opportunity to celebrate this work and explore how we can work together in the future.
The Mayor and City Bridge Trust have provided funding to 61 organisations to host events across 23 boroughs, including those that are led by Black, Asian and Minority Ethnic communities, faith groups and Deaf and Disabled groups, LGBTQ+ and older Londoners.
Over the course of the next month, there will be almost 150 events taking place in community centres, gardens, playgrounds and art studios across the city. From panel discussions to nature trails, community picnics to celebrating community hubs. These events all contribute to building London's strong communities and create space to explore collective visions for thriving futures.
The Festival of Ideas programme is a partnership between Consortium, City Bridge Trust, Greater London Authority, King's College London, Locality, London Boroughs Faiths Network, Local Trust, London Councils, London Funders, London Plus, Toynbee Hall, and The Ubele Initiative.
The Mayor of London, Sadiq Khan, said: "London's community organisations and charities have played a vital role in supporting Londoners through this pandemic, despite the unique challenges of volunteering during COVID-19. I am incredibly proud to be supporting these organisations and helping them to continue their essential work through the London Festival of Ideas and our new Community Grants Fund."
Natalie Creary, Programme Delivery Director at Black Thrive and Co-Chair of the Building Strong Communities Mission, said: "We need to ensure that London's communities are involved in shaping the recovery programme for London. As the newly appointed Co-Chair of the Building Stronger Communities workstream, I am interested in what Londoners think it will take to keep our communities strong.
"Black Thrive is excited to be part of the festival too, and we will be hosting lively discussions about how we create the conditions for Black communities to thrive in the capital. I would ask Londoners to take an hour or two of their time to share their ideas and work with us to move these ideas into action."
Jim Minton, Chief Executive of Toynbee Hall, said: "At Toynbee Hall we are really pleased to be part of the Festival of ideas, hosting one of very many conversations around London designed to help communities shape recovery and build back a fairer and happier city.
"So many Londoners have been hit hard by the pandemic and the lockdowns, with huge impact on our lives and wellbeing. The Festival and the grant programme will help give people the space to reflect on what we have learned, celebrate how we have come together, and set priorities for the future." Photo by DAVID HOLT, Wikimedia commons.