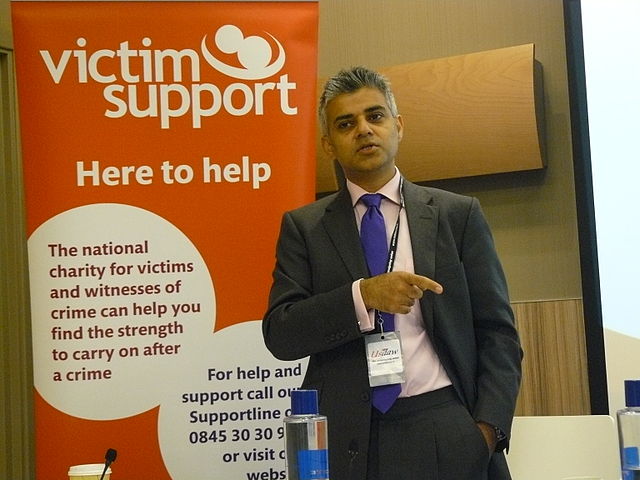 The Mayor of London, Sadiq Khan, will today confirm further action to tackle violence in the capital by investing nearly £2 million to boost the capacity of a programme helping young
Londoners exit criminal gangs.
Sadiq has highlighted his concerns about a potential increase in violence this summer as lockdown measures are eased and is determined to do everything he can to make our streets safer by being tough on crime and tough on the causes of crime. 
In response, the Mayor has increased investment in the London Gang Exit programme from £1.2m to £1.9m so it can support more young people involved in violence. 
In the 12 months up to March, the London Gang Exit programme worked with 275 young people. Additional City Hall funding comes at a critical time with the programme having reached maximum capacity.
The programme, led by Safer London, provides specialist one-to-one mentoring support, and help for young Londoners with employment, training, housing, family and relationship support. Between 2016 and March 2021, 273 young people have completed intervention activity with London Gang Exit, and 85 per cent having reported either a reduction in involvement in criminal gangs or a complete exit.
The Mayor's new funding will boost the number of support workers and provide specialist capacity where it is most needed across the capital, ensuring they can provide more support as restrictions continue to ease.
Gang-related violence still accounts for a significant proportion of the most serious violence in London, with more than half of shootings and nearly one quarter of homicides believed to be linked to gangs.  
The investment in London Gang Exit builds on intervention coaches already funded by London's Violence Reduction (VRU) in police custody, A&E departments and major trauma centres in the capital's hospitals. They all work to make interventions in a young person's life to help them turn their back on violence. London's VRU is leading a public health approach to tackling the complex causes of crime by investing in programmes to reduce school exclusions and providing local people with funding and resources to tackle issues in their neighbourhoods. Sadiq has also pledged to build on his support for the Met in supressing violence in local areas this summer.   
The Mayor of London, Sadiq Khan, said: 
"Tackling violence and supporting young Londoners to turn their lives around by providing positive life opportunities are key priorities for me in my second term as Mayor.
"As restrictions begin to ease in London and across the country, it's really important that we support our police in cracking down on violence in local hot spot areas, and make sure we are working to provide positive things for young Londoners to do in our city.
"Targeted support can make a huge difference in a young person's life, whether it's in a hospital, in police custody, or through a youth club. We've seen the positive influence that London Gang Exit has on young people, having helped hundreds exit criminal gangs, and that's why I am investing more in this programme to help many more this summer and beyond."   
Sherry Peck, CEO Safer London said: 
"We're grateful to have been awarded this increased investment, allowing us to continue our important work with children and young people affected by violence across London
"This couldn't have come at a more critical moment. As we move out of the lockdown that has impacted on all our lives, it will undoubtedly be young Londoners like those we work with, who will feel the long term impacts the most. Together, with the Mayor of London, we can work to make sure they have the bright and positive futures they deserve. 
"By working with young Londoners, their families, peers and communities, we can reduce violence and create a safer London not just for them but for everyone."
Shaun*, a young Londoner supported by Safer London said: 
"My situation got very bad. I almost lost my life three times. I know that once you die, you die. But I wasn't ready to lose my life in that moment. I knew I wanted to make a change in myself.
"Working with Safer London helped me come to terms with things. The most helpful part was knowing what can occur that can make you re-offend. What behaviours that I or anyone else needs to make sure that it doesn't happen again.
"Without Safer London my life would most definitely have been different. I wouldn't have learnt to have the self-control I need to make sure I don't re-offend again. The encouragement I received gave me a lot of insight into what I could do to help myself. It helped me change my mindset and helped me really to become a better person."
Ruby*, a young Londoner supported by Safer London said: 
"Given that it's a pandemic, my experience has only been positive. I think that's a testament to Safer London. That they've been able to carry on, given everything that's happened in the last year. I want to add that when I had no permanent phone, Safer London helped me. It was really difficult to understand why others couldn't get hold of me, and it was difficult, but they always found a way to keep in contact with me and didn't give up. 
"I'm back to working again now and Safer London helped to enable that. I learnt that crisis points are temporary and I find it easier to ask for help now."
 Photo by Policy Exchange, Wikimedia commons.