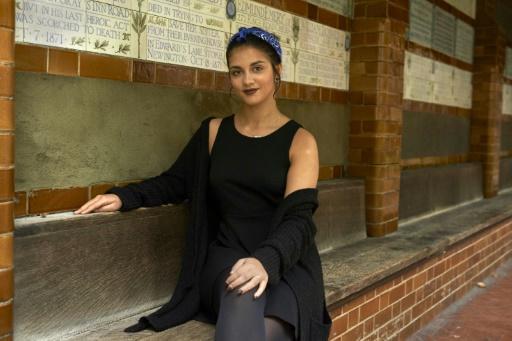 The discovery of a charred body in a London garden reported to be that of a French au-pair has shocked a community of young people seeking adventure overseas who sometimes find themselves lost in a tough spot.
Authorities have yet to identify the victim, though media reports have said it was 21-year-old Sophie Lionnet, from Troyes in northeast France, who was working for French couple Sabrina Kouider, 34, and Oussem Medouni, 40, in Wimbledon, southwest London.
Both were remanded in custody after being charged with murder, and face a plea hearing on December 12.
The body was found last week when neighbours saw thick smoke emanating from the garden and alerted the police.
The gruesome nature of the death provoked a strong reaction from au pairs working in Britain, and among the French community at large.
"We are not supposed to be in danger when we live as au pairs abroad," said Ary L., founder of EYA (Express Yourself Aupair), an association offering support to struggling au pairs.
An au pair tenure is generally regarded as a cultural and linguistic exchange, with a host family providing shelter and a little pocket money in return for part-time childcare and minor household chores.
But "some families do not understand that," and end up treating the young workers as dogsbodies, said Ary L.
- Violence in the home -
This is an experience familiar to 21-year-old Frenchwoman Victoria Patillas Navas, who lived in Britain as an au pair with her partner.
The trouble began after they arrived last September, dreaming of "a year of adventure" while brushing up on their English.
"They started asking us to do five hours of gardening, to clean up the house, to take care of the little ones more than 12 hours a day," the young woman told AFP.
"And when we did not look after the children, we had dozens of household chores to do, we even had to hang out their underwear.
"Then they started getting very violent between themselves, screaming constantly, hitting the kids," she said.
"My boyfriend, who did not have great English was the target of taunts when he found it difficult to express himself.
"We were really exhausted, morally and physically, we did not want to worry our loved ones so we stayed quiet, but we felt less and less safe," said Victoria, who finally slammed the door and found another host family, where she now feels happy.
"I think a single, shy, reserved girl would not have survived there, psychologically," said Patillas Navas.
- 'Leave with a plan' -
However, such difficulties involve only a "minority" of au pairs, Nathalie Chevallier, head of French firm Fee revee that sends around a hundred au pairs to Britain every year, told AFP.
She recommended that those hoping to become au pairs "leave home with a plan", instead of relying on websites or classified ads.
Those registering with an agency "benefit from permanent guidance, checks and regular follow-ups", she explained.
Communication with the agents also helps to break the isolation in which au pairs can find themselves, and helps defuse possible conflicts with host families.
The experience "is very rewarding when it goes well," said Victoria, adding that she hoped au pairs would eventually gain "legal recognition" to "recognise their work". afp