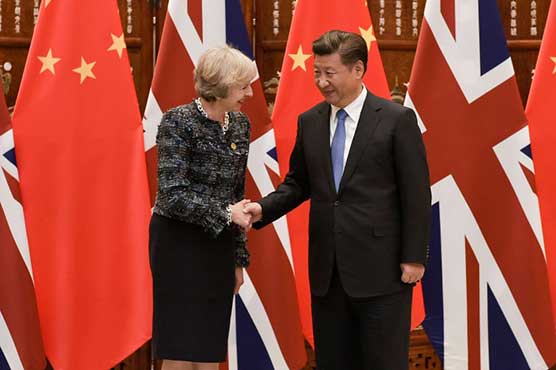 Britain's desire to become a free trade leader following its vote to leave the EU is seen as wishful thinking by experts, who say London's hands are tied until a formal exit from the bloc.

Prime Minister Theresa May used this month's G20 summit in China to explore potential trade deals with Australia, India, Mexico, Singapore and South Korea.

But international trade experts have been quick to highlight Britain's lack of experience in such negotiations.

"Currently, legally speaking, the UK is part of the EU and therefore is not able to conclude free trade agreements," said Hosuk Lee-Makiyama, director of trade policy think tank, the European Centre for International Political Economy.

"For me, it is more an experience problem because the UK has actually not negotiated" on such matters since 1973 when the country joined the European Union, Lee-Makiyama added.


At stake is Britain's position as a major world economy along with its future economic and employment growth.

International trade to and from the country each year totals hundreds of billions of pounds, around half of which is with the European Union.

Brussels and Berlin have lost no time in reminding Britain that while it remains within the EU, trade negotiations on behalf of all member states are the sole responsibility of the European Commission.

May has meanwhile come up against hurdles outside the EU, with US President Barack Obama insisting that Washington's priority remains striking a free trade deal with Brussels, however unlikely, before tackling any separate agreement with London.

British Foreign Secretary Boris Johnson on Friday insisted at a joint ministerial meeting that "Australia is keen to do a free trade deal" and the two countries would be able to "at least to sketch out a very productive deal," while Britain negotiates its exit from the EU.

Australian counterpart Julie Bishop said that Brexit opened "many opportunities to develop an even closer relationship," but her trade minster warned earlier this week that formal negotiations on a deal must wait until Brexit is concluded, which could take years.

"We are now in a time where lawyers don't matter," Lee-Makiyama told AFP. "It is about high politics."

- 'No friends' -

Tim Oliver of the London School of Economics stressed that "there are no friends or special relationships in international trade".

He told AFP: "Some countries will know the UK is keen to do deals and vulnerable because it has little experience at negotiating them."

The Conservative government has yet to set out its vision for Brexit following the June 23 referendum, beyond saying it would not start formal exit negotiations with Brussels until next year.

"The focus for the first deal is that with the EU," said Oliver. "All others are secondary for the time being."

Andrew Cahn, a former head of the government's department for international trade, has suggested it is "highly unrealistic" that London will have several deals ready to sign once Britain's exit is formalised.

Britain is meanwhile widely seen as having an insufficient number of specialist staff to successfully carry out such negotiations.

"We will have to learn quickly," said Oliver.

The boss of popular British pub chain JD Wetherspoon last week called on the government to scrap trade talks, as he mocked critics who had forecast economic disaster in the event of Brexit.

Tim Martin, founder and chairman of JD Wetherspoon, was a vocal Brexit supporter and "Leave" campaign donor in the run-up to the vote.

"Common sense... suggests that the worst approach for the UK is to insist on the necessity of a 'deal'," he said Friday.
"We don't need one and the fact that EU countries sell us twice as much as we sell them creates a hugely powerful negotiating position."  afp