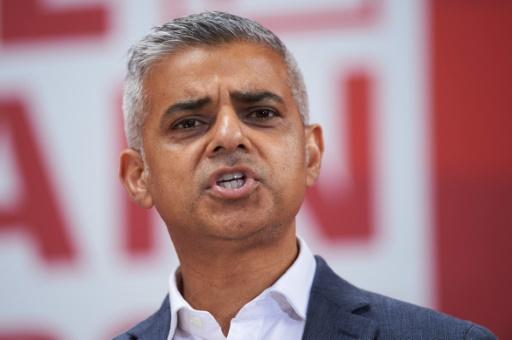 Midnight at bustling Oxford Circus Underground station in the heart of London, a band is playing and weekend revelry is only just beginning for some residents of the Big Smoke.
Excited Londoners and tourists jostle to be among the first to take the Night Tube — a new service that will see the Victoria and Central lines run all night on Fridays and Saturdays.
"It's great that the tube's going to be open all night," said Omar Khan, a 27-year-old clothing designer who was planning to party through the night with his friends.
The Night Tube is seen as a boost for revellers, tourists and shift workers, who on Friday and Saturday nights will now be able to travel on the network at any chosen hour.
"I think it's about time that London caught up with other major cities in the world," said Jade Hectol, an English language teacher.
London has a vibrant party scene but relatively few venues are open past 1 a.m., an early finish compared to cities such as New York, and most pubs still serve their last drinks at 11 p.m.
Washington's and Berlin's subways stay open all night on weekends, while New York and Copenhagen's metros run 24/7.
Advocates of the Night Tube also emphasize its benefits on the rest of the cultural sector, with theaters and galleries now able to stay open late if visitors can get home.
"This is about offering access to people who work in London throughout the night as well as those who enjoy the entertainment of London as well," said Steve Griffiths, chief operating officer for the night tube.
"So we are serving many different people with many different requirements and this is fantastic for London and now we are part of that 24/7 operation," he added.
The new service was inaugurated by London Mayor Sadiq Khan and there are plans to extend the scheme later this year to the Jubilee, Northern and Piccadilly Lines, with the latter reaching Heathrow airport. afp