World News
Top Headline
Other Headlines

  Footage from within one of Australia's offshore detention facilities for asylum seekers reached...
Read More...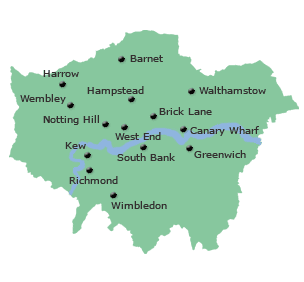 Comment
Written by Administrator
Sunday, 14 August 2011 10:23
Home Secretary Theresa May has hit back at senior police chiefs over political criticism of their initial riot response, insisting it was her job to tell forces "what the public want them to do".
Mrs May refused to accept complaints that politicians were overstepping the line after the head of Scotland Yard attacked "extremely hurtful and untrue" claims that police had been timid.
She defended the Government's determination to press ahead with police budget cuts, saying they could be made "without affecting their ability to do the job the public want them to do".
And she defended the decision to recruit US "Supercop" William Bratton as an adviser on tackling gang culture in the UK.
Friction between the police and the Government mounted today with the president of the Association of Chief Police Officers, Sir Hugh Orde, dismissing Mr Bratton's relevance.
And Metropolitan Police Acting Commissioner Tim Godwin complained of "inconsistencies" from Parliament over tactics and spoke of his upset at political criticism of the Met's response.
Written by Administrator
Sunday, 26 June 2011 10:23
Perth-based bus and rail group Stagecoach should post strong results on Wednesday after a recent update reported progress in all four of its divisions in the first 11 months of the financial year.
Fuel prices will be a concern, but broker Morgan Stanley recently rated Stagecoach as its top pick within the sector, adding it expects a further nine months extension to the West Coast main line rail franchise, until the end of 2012, while there is a possibility of it picking up another franchise, such as Greater Anglia, where it has been short-listed. Broker forecasts are for underlying profits of about £207 million against £161 million last time.
Investors in gambling firm Betfair have had little reason to smile since the firm floated last October.
The share price has fallen by more than 40% from its listing price of £13 as the company had been hit by a run of bad news and slowing growth.
Brokers are not expecting much in the way of an improvement with the full year figures on Wednesday.
Written by Administrator
Saturday, 28 January 2012 16:26
Detectives investigating the suspected payment of police for information on Saturday arrested a serving police officer and four staff from Britain's biggest selling daily newspaper, Rupert Murdoch's The Sun.
The investigation is linked to the police probe into phone-hacking at The Sun's former stablemate, the News of the World, which Murdoch shut down in July following revelations that hundreds of public figures had been targeted.
London's Metropolitan Police said it had arrested five people, including a 29-year-old from the force's Territorial Policing command, and had also searched the offices in Wapping, east London, where The Sun is based.
In a separate statement, Murdoch's News Corporation confirmed the other four men arrested either worked or used to work at The Sun, adding that the detentions were prompted by information it had provided to police.
Thirteen people have now been arrested under Operation Elveden, the police investigation into allegations that journalists paid officers for information.
It was sparked by concerns about the working practices of the British press after the News of the World scandal and runs alongside Operation Weeting, the probe into phone hacking under which 17 arrests have so far been made.
The scandal at the News of the World erupted in July when it emerged that journalists had listened to the voicemails not just of celebrities and politicians but also murdered schoolgirl Milly Dowler.
Written by Administrator
Monday, 21 March 2011 10:46
Photo: Oxford Centre for Hebrew and Jewish Studies
At present, the history of Eastern Europe and Eastern European Jewry in particular is a popular field of scientific studies. Our correspondent has had an interview with an expert in this field Oleg Kozerod, Doctor of Historical Sciences, member of the European Association for Jewish Studies (Oxford).
Q.: Dear Dr Kozerod, You are one of a few world's experts in Jewish history in Ukraine. Please tell us about current trends in studying Jewish culture and history of that country.
A.: There is a stable interest in studying Jewish history and culture in Europe and globally. The history of Eastern European Jewry draws typically special attention these days. Eastern Europe is the cradle of the modern Jewish culture. It is actually a focus of attention for everyone who wish to know more about a modern life of People of the Book. Special attention is paid to studying history of specific cities and areas in Russia and Ukraine, and a Jewish cultural heritage that has become a part of contemporary culture in ex-Soviet Republics. I am happy about the fact that European foundations still inject money into research programs on Jewish history in Russia, Ukraine and other countries, regardless of the financial crisis.
Written by Administrator
Tuesday, 08 March 2011 14:29
Photo by Panoramix999
I read an amazing article by Grayson Perry entitled "How art appreciates - it's a class act".
In a nutshell he reckoned that art finds its true monetary value from what the experts say. But I can see something more from what he says.
If a piece of art is to be labeled as having any "value" at all it is what is said about it that establishes it as a work worthy of an individuals attention.
In other words ... if you see a picture and it relates to you in some way (this can be either positively or negatively) - then you should say so ... and write it down.
So once one remark has been made then others will follow ... plus other people will look at the work and make their own minds up about it, and they will also read about what you have said ... and they will include your critique in their weighing up of the image.
I am not necessarily talking only about financial worth, no, here is a far greater opportunity which is all inclusive, wonderfully mutual, and offers the chance for anyone - and everyone ... to add to the worthiness of any piece of art - and eventually to the whole of society. What YOU have to say about a particular artwork is very important ... even vital not only to the work, or the artist, or that particular type of work, or to your locality, or to your region, or to your country ... but to the World! (I am referring here to the butterfly wing beat theory ... if you don't know about it then you must look it up ... it really puts value onto the individual within a world context ... fantastic - but I believe it's true).
Written by Administrator
Sunday, 02 October 2011 11:14
Prime Minister David Cameron has said he would not support a referendum on UK membership of the European Union.
It came after it emerged that MPs are set to vote on a referendum within the next few months, after a petition with more than 100,000 signatures was submitted calling for the public to be given the chance to decide whether Britain should stay in the EU.
Speaking at the start of the Conservative Party in Manchester, Mr Cameron said he does not believe the UK should quit the EU - and he played down the prospect of the Government repatriating powers from Brussels in the near future.
The Government's immediate priority on Europe is to get the crisis in the eurozone sorted out and revive the continent's economy, he said.
The Commons Backbench Business Committee is expected to set a date before Christmas for a one-day debate in the House of Commons on a referendum on EU membership. The vote will not be binding on the Government, but if MPs back a referendum, it will put massive pressure on Mr Cameron to put the issue to the country.
The committee's Labour chairman Natascha Engel told the Mail on Sunday: "Given the crisis in the eurozone, this issue has become more relevant than ever. There is a clear majority of backbench MPs who want to debate this and we have to respond to that.
Written by Administrator
Saturday, 05 March 2011 17:22
The problem of combating xenophobia and anti-semitism is a pressing issue in Eastern Europe. We devoted this interview with Oleg Kozerod, Doctor of Historical Sciences, member of the European Association for Jewish Studies (Oxford), to the specified topic.
Dear Doctor Kozerod,
Q.: You are an expert in Jewish history and anti-semitism, so what is your assessment of the present situation around xenophobia and anti-semitism in Ukraine?
A.: The last report on anti-semitism in Ukraine in January/February 2011 published by experts of the Jewish Forum of Ukraine indicates a notable advance in combating anti-semitism made by our government. Six or seven Ukrainian periodicals that used an aggressive propaganda were closed or suspended publication of their ethnic slurs. Just recall what was going on in the country two years ago. The city was taken over with stalls selling anti-semitic literature. Now there are none. The level of anti-semitism in Ukraine seems to be declining.
Q.: Do you think the existing anti-semites have reclaimed themselves in one go?
A.: Not much. However, what we see now is a general trend of decrease of this phenomenon. I am sure the trend will be soon appreciated by the US State Department and European governments. There is a real hope that Ukraine will leave the Global Top 3 countries ranked by the level of this disgraceful phenomenon.
Written by Administrator
Thursday, 06 January 2011 17:40
Photo by raymondchanagency
The UK's powerhouse services sector contracted for the first time in 20 months during December after snow and public sector cuts impacted trading, new research has revealed.
The latest Markit/CIPS Purchasing Managers' Index (PMI) survey - where a reading above 50 indicates growth - slipped to 49.7 in December from 53 in November and also came in well below City expectations.
Arctic weather conditions were blamed for the first fall in new business since mid 2009, with hotels, restaurants, caterers and personal services bearing the brunt of the disruption.
Written by Administrator
Tuesday, 28 December 2010 14:24
Photo by Jonah G.S.
Free nicotine patches are to be offered on the NHS as part of a major drive to help smokers quit their habit in the New Year.
Coupons giving smokers a week's free trial of the patches will be added to "Quit Kits" for the first time, the Department of Health announced.
The kits, which also contain items such as calming audio downloads and "health and wealth" wheels showing the benefits of giving up, will be available at participating pharmacies across the country.
The Nicotine Replacement Therapy (NRT) patches work by gradually releasing nicotine into the bloodstream without the cancer-causing substances found in cigarettes. Smokers can double their chances of giving up successfully by using them, and research shows that two-thirds of smokers want to stop.
Health Secretary Andrew Lansley said: "January is the most popular time of year to try and quit smoking. To give smokers some extra help, we've launched a new Quit Kit with a free one-week trial of NRT patches.
Written by Administrator
Tuesday, 21 December 2010 22:44

Photo by Toban Black
Are you looking to find your one true love in London? The best way to get out there is to find an online dating site. You can search for locals in your area. Make sure that you are totally honest on these sites. Fill it all out the best you can and tell all about yourself. You can browse other members and see if you like them. Make sure you put a picture up and be honest! Many people will not even look at your profile without a picture posted. If it is not you, then you will end up finding someone looking for someone different. Honesty is always the best policy if you want to find a lasting relationship out of this attempt.

Keep in touch with several people on the site and keep your options open. Get to know them over several e-mails and see if they are someone you want to get to know in a more intimate relationship outside of the internet. Be safe when telling them all of your information until you know this person a bit better. You do not want to let out all your secrets before you even get a chance to meet in person. Remember you can only get to know someone so well this way, so you will learn more when you meet them outside the comforts of the keyboard. Don't be afraid to set up dates with more than one person and feel out which one is best for you!

Once you meet someone you would like to go on a date with, make sure you make the date perfect! Find something you will both enjoy. If you are into the arts, go to a museum. Movies don't make a great first date, because then you don't have to talk. Dinner is always good, but make sure they will enjoy the type of restaurant that you choose to go to that evening. Spend time talking and getting to know each other so you know if this is someone that you are interested in pursuing further. Lunch dates can be nice and a bit less pressure also. There is so much to offer in London so be creative!

There are also many dating agencies in London. You can search the internet or yellow pages to find one that you like. They will help set you up with someone they see as a great match for you! There are so many different kinds of people in London that this can be a great way to meet someone you wouldn't normally cross paths with on a day to day basis.

Just remember to be open to the experience! Try something new. Meet with someone a little out of your comfort zone that normally wouldn't be your type. You could just be dating the wrong type of people and having the assistance of an outside person can help. They might see things about you that you don't even realize about yourself. Have fun and enjoy finding your one true love in London!
Susan Lancaster
<< Start < Prev 1 2

3

4 5 Next > End >>


Page 3 of 5