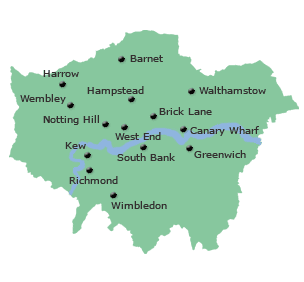 Sport
Written by Administrator
Wednesday, 04 May 2016 19:39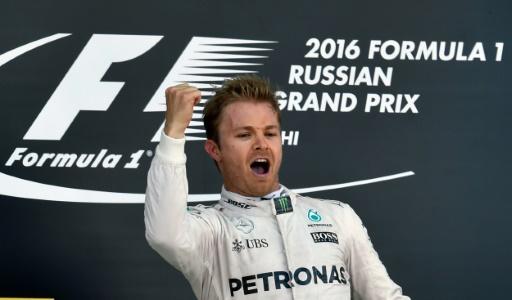 Mercedes released an open letter to fans on Wednesday in which they dismissed social media claims that the German team are deliberately favouring Nico Rosberg over world champion Lewis Hamilton.
While Rosberg has won the first four races of the season, Hamilton has been bedevilled by mechanical problems and currently lies 43 points behind his German team-mate in second place in the drivers' championship.
Team boss Toto Wolff said after Sunday's Russian Grand Prix in Sochi that the conspiracy theorists were a "bunch of lunatics lying in their beds with their laptops on their chests".
And in a 1,100-word letter published on their website, Mercedes said: "To paraphrase Mr Toto Wolff, we have worked our a**es off to get where we are today -- and we have done so as a team.
Written by Administrator
Tuesday, 03 May 2016 19:07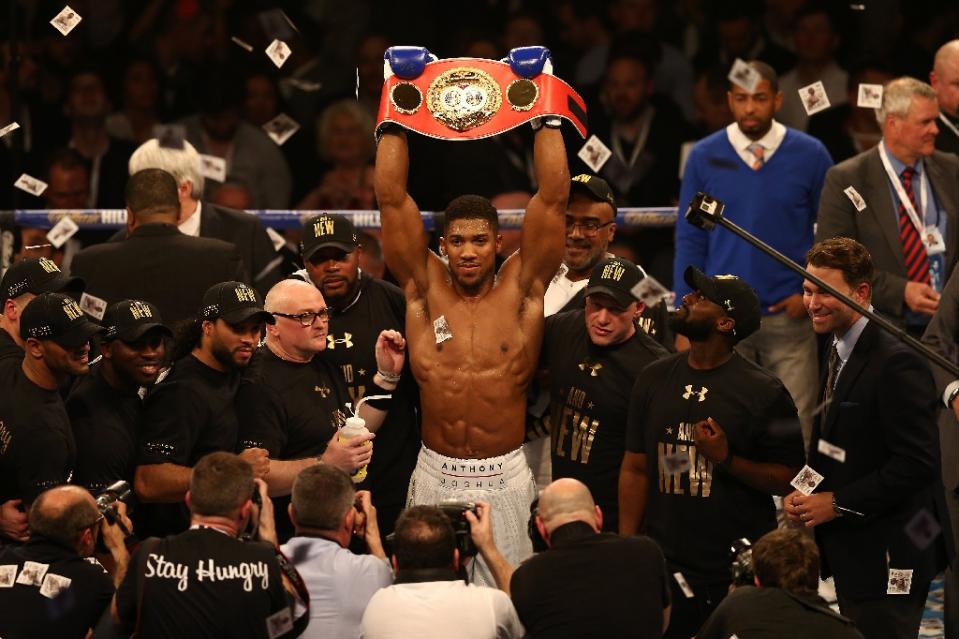 Britain's Anthony Joshua could yet defend his International Boxing Federation world heavyweight title at Beijing's Bird's Nest Stadium, promoter Barry Hearn said Monday.
Hearn said he was talking to Chinese officials about a contest involving the 26-year-old Joshua, who won his version of the heavyweight crown when he defeated previous title-holder Charles Martin in London last month.
If the plans become reality it would mean Joshua, a gold medallist at the London 2012 Olympics, fighting in the stadium that was the centrepiece of the 2008 Games.
"When you plan someone's career like Joshua you tend to plan in advance and I think we're two years away from saying we can sell out the Bird's Nest in China," explained Hearn.
Written by Administrator
Wednesday, 27 April 2016 08:58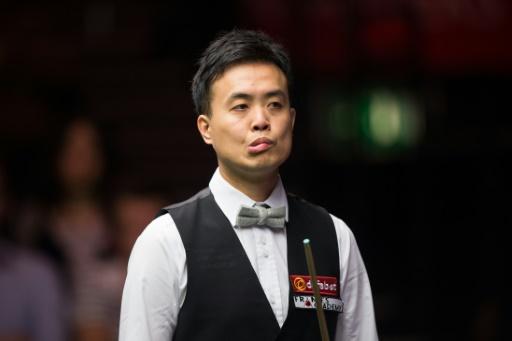 China's Ding Junhui became the first player to reach the semi-finals of this year's World Snooker Championship after thrashing Mark Williams 13-3 inside two sessions on Tuesday.
Williams, world champion in 2000 and 2003, was largely reduced to the role of a spectator, as Ding -- who had to come through qualifying -- made short work of seeing off the Welshman.
Ding scored at least a half-century in every frame he won as he increased his first-session lead from 6-2 to 10-2 at Sheffield's Crucible Theatre in northern England.
Williams potted a mere two balls before the mid-session interval and, although he won the 13th frame, the two-time champion could not stop Ding's march to victory.
Written by Administrator
Monday, 25 April 2016 17:18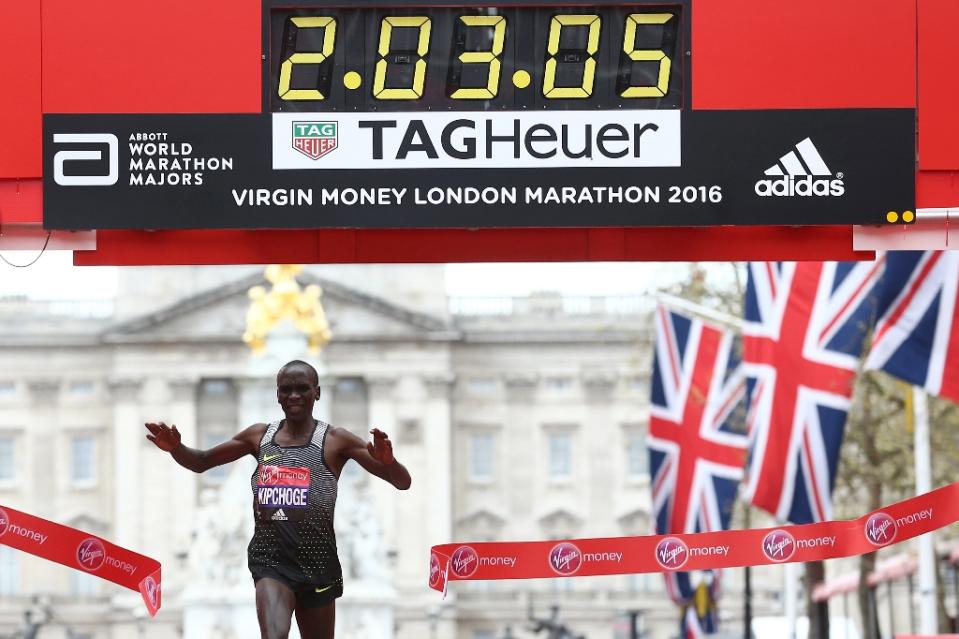 Eliud Kipchoge and Jemima Sumgong gave a timely boost to the tarnished reputation of Kenyan athletics on Sunday with courageous wins in the men's and women's London Marathons.
Kipchoge set a new course record for the men in winning the full-distance London race for the second straight year.
The 31-year-old former track star clocked an official time of 2hrs 03mins 04secs, the second fastest run in history over the distance, just seven seconds shy of the world record set by fellow Kenyan Dennis Kimetto at the Berlin Marathon in September 2014.
Kipchoge broke clear of another Kenyan, Stanley Biwott, with about three kilometres to go and sprinted home well ahead of Biwott with track legend Kenenisa Bekele of Ethiopia in third.
He celebrated by raising his finger as he made the final turn but appeared to realise just before the line that he could have broken Kimetto's world best time.
Written by Administrator
Thursday, 14 April 2016 17:30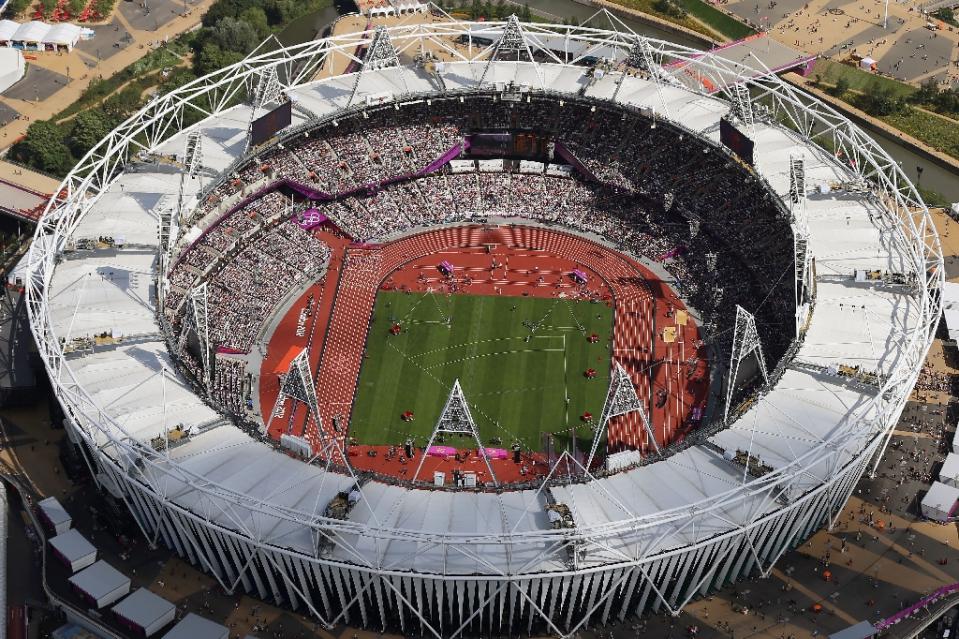 West Ham move home to the Olympic Stadium in August at a cost of £2.5million ($3.54 million) per year, it was revealed on Thursday.
The Premier League side have taken up a 99-year tenancy agreement with The London Legacy Development Corporation (LLDC).
West Ham's new landlords will meet running costs for the centrepiece of the London 2012 Games for areas such as the pitch, goalposts, floodlighting and corner flags.
The stadium is also to host the 2017 IAAF and IPC Athletics World Championships and there is a 50-year agreement for British Athletics to use the venue each July.
West Ham won the bid to be lead tenants of the 60,000-seat arena ahead of Tottenham and Leyton Orient.
The transformation of the venue from its Olympic and Paralympic condition cost £272 million, with West Ham contributing £15 million.
The Hammers will pay an annual rent of £2.5 million for 25 matches - or £1.25 million if they fall out of the top flight - with a £100,000 fee for any additional match.
Written by Administrator
Tuesday, 12 April 2016 18:42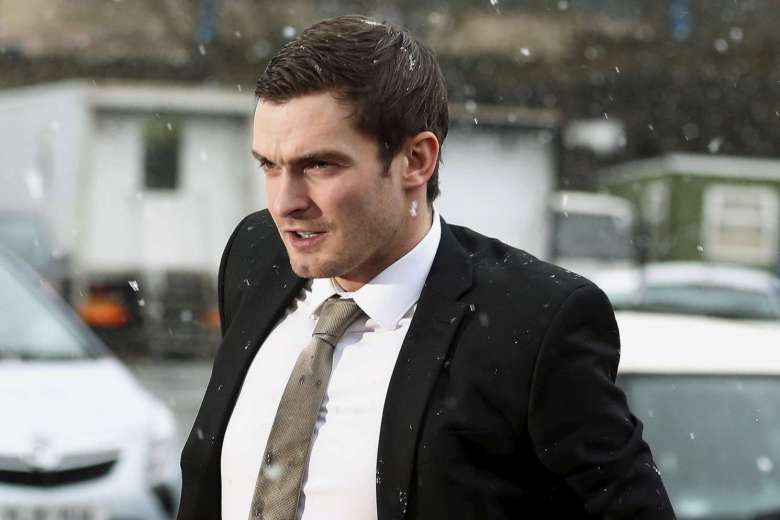 Former England footballer Adam Johnson has launched an appeal against his six-year prison sentence for sexual activity with an infatuated teenage fan, it was announced on Tuesday.
Johnson, once a winger with Sunderland and Manchester City, was jailed last month following an incident with a 15-year-old female supporter in his Range Rover in County Durham, north-east England, last year.
A statement on the Adam Johnson's Appeal Fight page on Facebook, run by his sister Faye, said: "Adam's appeal against his sentence has now been lodged!"
"Thanks everyone for your support it means a lot! X"
Judge Jonathan Rose, passing sentence, said the victim - who cannot be named for legal reasons - had been a Sunderland fan who would wait after matches to take pictures of her "favourite player", Johnson, who had known her age.
Written by Administrator
Tuesday, 12 April 2016 18:37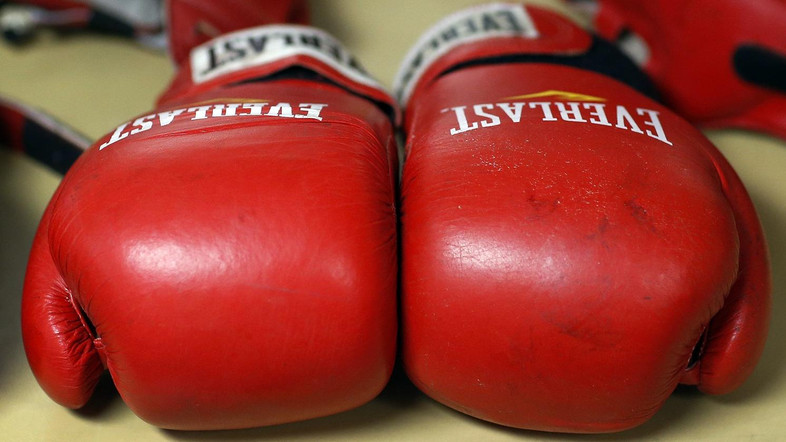 Nick Blackwell said he was in the "toughest fight of his life" after waking from an induced coma following his British middleweight title defeat by Chris Eubank Jr.
Written by Administrator
Friday, 08 April 2016 14:29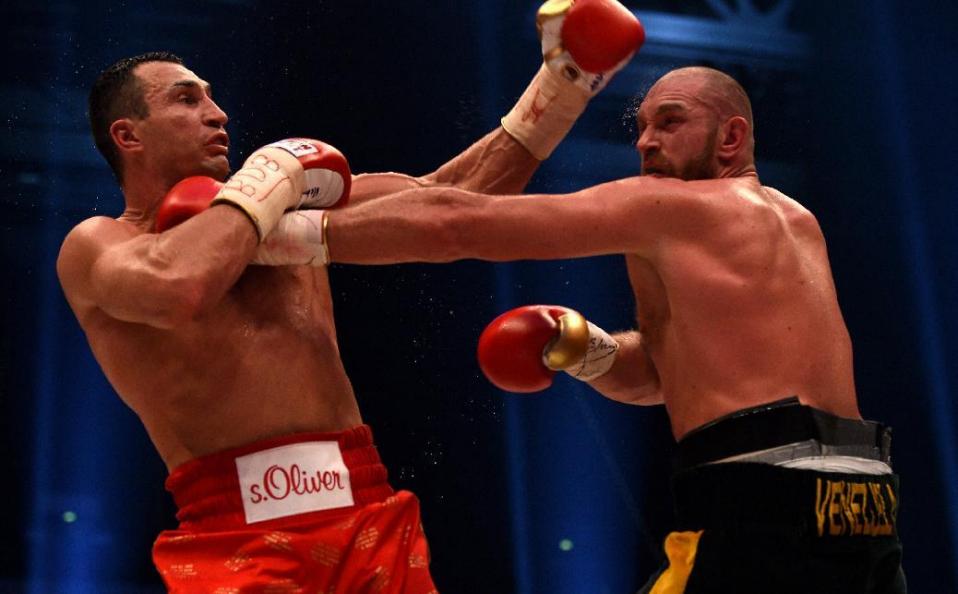 Tyson Fury will defend his World Boxing Association (WBA) and World Boxing Organisation (WBO) heavyweight titles in a re-match against Wladimir Klitschko in Manchester on July 9, the British boxer's trainer and uncle Peter Fury announced Friday.
Fury senior tweeted that the rematch would be confirmed later on Friday, saying: "(On) 9th July Tyson Fury vs Klitschko is coming to Manchester Uk.
"Official announcement coming 12 noon (UK time, 1100 GMT)."
Hamburg-based Klitschko lost his WBA, IBF, IBO and WBO belts to Fury on points in Duesseldorf last November as the Ukrainian suffered his first defeat in more than a decade.
Fury, from Manchester, northern England, was stripped of the IBF belt for agreeing to face Klitschko in a re-match.
Talks, however, proved protracted. Fury suffered a minor back injury last month and recently said that he thought the delay was due to Klitschko's hope he will gain weight in the time between bouts.
Written by Administrator
Tuesday, 05 April 2016 17:05
England's Joe Marler has apologised publicly for calling Wales prop Samson Lee a "gypsy boy" as he insisted he was not a racist ahead of a World Rugby misconduct hearing on Tuesday.
Harlequins front-row Marler was reprimanded by England coach Eddie Jones for his comment to Lee, who is from a traveller community background, during a 25-21 win over Wales at Twickenham last month but escaped any disciplinary action from Six Nations tournament chiefs.
"I'm not a racist," Marler tweeted Monday. "What I said to Samson was out of order and wrong and I am sorry it was said, we shook hands at the end of the game and looked to move on.
"Whatever happens to me tomorrow I will accept," the 25-year-old prop added.
"I'm sorry to anyone who was offended, saying it was in the 'heat of the moment' isn't an excuse, but one comment, one mistake, does not make me a racist.
"My wife, kids, family and friends (yes, I do have some friends) know this," insisted the 42-times capped Marler.
"Thanks to the people who have supported me and have understood that I made a mistake and sorry again to the people I offended."
Written by Administrator
Monday, 14 March 2016 23:14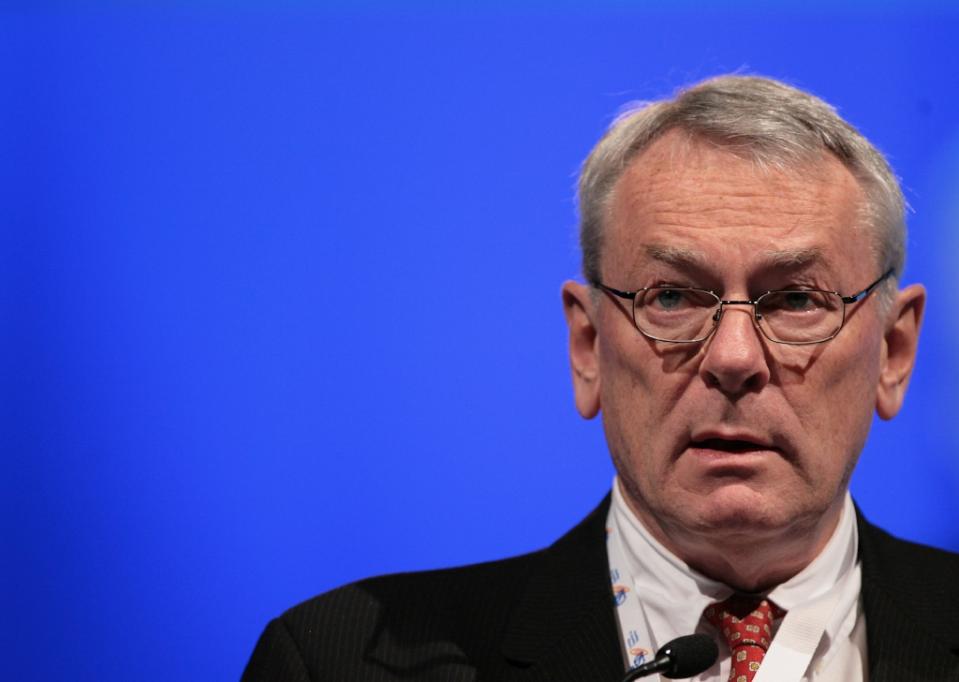 Russia is "changing deckchairs on the Titanic" rather than working to overturn an international ban on its athletes, ex-World Anti-Doping Agency (WADA) president Dick Pound told AFP on Wednesday.
Russian athletes were banned from competing internationally last year after an independent commission chaired by Pound found evidence of state-sponsored doping in the country.
The country still hopes to participate at this year's Olympic Games in Rio de Janeiro, but Pound says that there remains a "wall of denial" about the extent of doping in Russian sport.
"We said at the time, you're not going to like much of what we say about athletics in your country," the Canadian lawyer told AFP during the Tackling Doping in Sport Conference at London's Twickenham Stadium.
<< Start < Prev 1 2 3 4 5 6

7

8 9 10 Next > End >>


Page 7 of 23