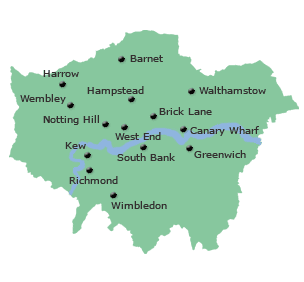 Sport
Written by Administrator
Monday, 30 July 2012 17:25
China's Cao Yuan and Zhang Yanquan won 10m platform diving gold Monday after Britain's Tom Daley and Pete Waterfield fell from the top spot and out of the medals following a botched fourth dive.
The Chinese teenagers tallied 486.78 points from their six dives to win the event from Mexio's Ivan Navarro and German Sanchez, who took silver, and American bronze-medallists David Boudia and Nicholas McCrory.
Cao, 17, and Zhang, 18, who won both the Beijing and Moscow legs of the 2012 world series and also triumphed in February's test event, claimed gold on their Olympic debuts.
It leaves China, seeking the first sweep of eight Olympic diving titles, with two golds from the opening two events after Wu Minxia claimed her third synchronised 3m springboard Olympic victory alongside partner Hi Ze on Sunday.
A mistake on their fourth dive cost British pin-up Daley and his partner dearly as they surrendered their lead to finish the round, and ultimately the competition, in fourth.
"We had the highest score we have ever got after the first three, but at this level of competition, you can't afford to miss a single dive," said Daley, who will compete in Friday's individual platform.
Waterfield later admitted it was his mistake which cost the pair dearly, but Daley refused to point the finger of blame.
"We're a team, that's it, full stop," said the 18-year-old. "You win as a team and you lose as a team."
Written by Administrator
Monday, 30 July 2012 13:58
A black footballer was unfairly sacked by Gillingham FC after being racially victimised, an employment tribunal has ruled.
Former Barbados international player Mark McCammon, 33, took legal action against the League Two side after being dismissed for alleged misconduct last year.
The 6ft 2in striker told a hearing in Ashford, Kent, that he and other black players at the club were treated differently from white players. McCammon said he was ordered to come into the ground amid "treacherous", snowy driving conditions while some white players were told they were not required.
He also said the club tried to "frustrate him out" by refusing to pay private medical bills to help him regain his fitness following injury.
Instead, he claims he was offered the same operation on the NHS rather than privately, a move he described as "completely out of character" for a Football League club, and that he was fined two weeks' wages when he paid a visit to a private consultant. In contrast, the former Charlton, Swindon, Millwall and Brighton player said, a white team-mate was flown to Dubai for treatment by an eminent physiotherapist at the club's expense.
In a letter sent to the Professional Footballers' Association (PFA) outlining his grievances, McCammon also claimed he was told not to blog while others were permitted to.
Officials at Gillingham said they were "staggered" by the ruling, saying the club had employed thousands of staff of different races and religions.
Written by Administrator
Tuesday, 24 July 2012 18:46
Paris Saint-Germain's most recent big money signing Zlatan Ibrahimovic will join up with his new teammates on Tuesday at their summer training camp in Princeton, the club have confirmed.
A statement on PSG's official website read: "Zlatan Ibrahimovic is expected in New York in the early afternoon (evening in France) in order to join up with PSG at their camp in Princeton."
Ibrahimovic could make his debut in Saturday's friendly against MLS outfit DC United in Washington DC.
"I don't know if Ibrahimovic will be able to play, I hope he will be able to play for 30 minutes but that will depend on his physical condition," said PSG coach Carlo Ancelotti in the wake of the 1-1 draw against Chelsea in New York on Sunday.
"Once he has arrived we will decide whether he can play or not."
Written by Administrator
Tuesday, 24 July 2012 18:41
The country is gripped by Olympic fever, Deputy Prime Minister Nick Clegg said, as he delivered his own pep talk to Team GB.
He told the nation's Olympians they could expect the support of the whole country as they battle to claim a record gold medal haul at the Games in London.
Speaking at Team GB's welcome ceremony at the Olympic village, Mr Clegg said: "The nation is gripped by Olympic fever in a way it never, ever has been.
"Because, when you host the Games, you don't just support your team in the normal way. Something deeper happens.
"These Games belong to everyone. We are all hosting the world. Our experiences are all tied together and, when everything is said and done, those experiences will make up a history we all share.
"In a way, the team goes even wider than this room - it extends to the people out there.
Written by Administrator
Monday, 16 July 2012 18:24
Athletes began arriving at the Olympic Village on Monday under leaden skies and persistent drizzle to what will be their home for the next three weeks and the scene of their quest for gold.
Consistent with the British summer so far, the weather was anything but golden to welcome the competitors with brooding clouds and umbrella-busting winds keeping the international flags flapping outside one of the entrances.
However, some of the apartments have already been given a splash of national colour.
One block had a banner reading "Aussie, Aussie, Aussie; Oi, Oi, Oi" spread over several balconies.
Another had a long banner in the Belgian colours hanging down, while others were decorated with Slovenian flags.
The smell of damp fresh pine wood filled the air around many of the newly-constructed buildings.
The site's shops are already open, with a range of international newspapers and handy items such as batteries for sale.
With thousands of athletes still to arrive, the Olympic Park in Stratford, east London, still doesn't feel quite like the welcoming park organisers have envisaged.
A myriad of winding, empty roads criss-cross the area, flanked by concrete barricades and metal fences.
Soldiers in combat fatigues operated the airport-style security searches at the perimeter for regular visitors.
Written by Administrator
Saturday, 14 July 2012 20:26
Some people working in third-world countries for Olympic sponsor Adidas - which produced the official Team GB outfit - are paid less than 68p an hour, the sports giant has admitted.
Countering allegations made at a protest in central London that these workers were paid as little as 34p an hour, the firm insisted the wage rate was "almost double" that figure.
An Adidas spokesman said: "Adidas takes all allegations about working conditions extremely seriously and is fully committed to protecting worker rights."
Anti-poverty campaigners targeted Adidas stores across the country over claims relating to workers in some of its contracted factories.
Protesters attempted to attach labels branded with "34p - Exploitation" to items of clothing, which they say is the hourly wage rate for workers in Indonesia making the brand's goods.
Anti-poverty charity War on Want handed out 14,000 protest price tags to activists who gathered at Adidas's own-brand outlets, including their flagship store in London's Oxford Street, as well as retailers who stock their products.
The demonstrations also followed reports that Olympic organisers were investigating claims factory workers in Cambodia earn only £10 a week basic pay to make Adidas's licensed fan wear for the Games.
Campaigner Murray Worthy, from War on Want, said: "Adidas is clearly now on the rack through growing pressure over sweatshops. Thousands of our tags are being put on its products across the country. It is high time Adidas ensured a living wage for its factory workers."
Written by Administrator
Friday, 13 July 2012 06:11
A verdict is expected in footballer John Terry's trial for allegedly using a racist obscenity about Anton Ferdinand.
Terry, 31, is accused of calling the QPR centre-half a "f****** black c***" during a Premier League match on October 23 last year.
He claims he was sarcastically repeating a slur that Ferdinand mistakenly thought he had used, and denies a racially aggravated public order offence.
This afternoon Chief Magistrate Howard Riddle is expected to give his verdict in the case at Westminster Magistrates' Court. If convicted, Terry faces a maximum fine of £2,500.
On Thursday, during closing speeches, prosecutor Duncan Penny said on Terry's account, Ferdinand had used the words "calling me a black c***".
This meant that Terry added the word "f******", and had also used the word "and" before the racial obscenity, Mr Penny said. "If it's rhetorical repetition, why does the word 'and' feature at all? Why are any other words spoken by Mr Terry at all, beyond 'a black c***?'."
He said Terry had used "straightforward racial abuse" rather than repeating anything, and that it was unlikely that Ferdinand would have had the "motivation or frankly the sophistication" in the heat of the moment to make up an allegation that Terry had used racial abuse.
Written by Administrator
Thursday, 05 July 2012 19:20
Football's world governing body FIFA has agreed to allow the introduction of goal-line technology (GLT) at a meeting of the sport's executives here on Thursday.
The technology will be used at the Club World Cup in Tokyo in December, the Confederation Cup in 2013 and also the World Cup in 2014.
Written by Administrator
Monday, 02 July 2012 07:57
Spain's footballers were on Monday expected to make a glorious home-coming, after successfully defending their European championship title and making history as the first team to record back-to-back wins in the competition.
Just minutes after the side's 4-0 win against Italy in Kiev, workers had finished erecting a massive stage for a victory party next to Madrid's famed Cibeles stone fountain, depicting the goddess of nature on a chariot being hauled by lions.
Captain Iker Casillas and the rest of "La Furia Roja" will then be greeted by King Juan Carlos before being hailed by fans in an open-top bus that will travel through the capital's streets.
Goals from David Silva, Jordi Alba, Fernando Torres and Juan Mata on Sunday sparked wild celebrations across Spain, sweeping away the clouds of an economic crisis that has engulfed the south European nation.
Spain coach Vicente del Bosque said last week that a victory would benefit the country, which is mired in recession and recently received a 100-billion-euro ($125 billion) loan for its embattled banks and has seen its property market crash.
"If we can do it... I believe that it will be beneficial not just for football but for the country in general," he said, changing his previous assertion to Prime Minister Mariano Roy that a win would not resolve the country's problems.
"It will send some signals to the country that we are going in the right direction. And if the success can be transferred into society, that would be marvellous."
Young and old revelled in Spain's unprecedented third straight international title, blaring car horns and flying the national flag in their hands, through car windows and off the back of motorbikes in a party that stretched into the night.
Spain's red-and-yellow colours were everywhere: painted on faces, decorating wigs, on banners draped over fans' shoulders, wrapped around hips and hanging from balconies and outside bars.
In the streets they banged drums, blared horns or just waved two-euro ($2.50) flags sold on street corners.
In Madrid's Puerta del Sol, a dozen people leapt into the fountain and splashed water over scores of others dancing in joy.
Tens of thousands of people had been glued to giant screens in an official fanzone outside Real Madrid's Bernabeu stadium as Spain added to their Euro 2008 and 2010 World Cup titles.
Others swilled beers, cheering and gasping in bars across the nation as the match unfolded.
"Today the whole country is united as one and everyone is in the Euro. And the crisis? No-one is thinking about the crisis," said 23-year-old business student Miguel Revert outside a central Madrid sports bar.
Written by Administrator
Friday, 22 June 2012 11:56
The head of the Syrian Olympic Committee has been refused a visa to travel to London for the Games, it has been reported.
There had been suggestions for months that General Mowaffak Joumaa would be barred from entering the UK because of his connection to the Syrian military.
Due to his links to the regime of Syria's President Bashar Assad, the application has been refused, according to the BBC.
The Home Office said: "We are not commenting on individual cases."
A recent spike in violence by the forces of President Assad's regime has been seen in the troubled Middle East state.
The Home Office is responsible for carrying out background checks on behalf of the International Olympic Committee (IOC) and advises the committee on whether an applicant is suitable for accreditation.
<< Start < Prev 11 12 13 14 15 16 17 18

19

20 Next > End >>


Page 19 of 23