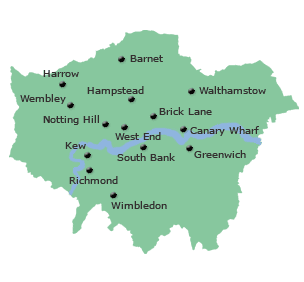 Sport
Written by Administrator
Sunday, 09 September 2012 14:26
London 2012 chairman Lord Coe believes it is within the "wit and wisdom" of decision-makers to keep a track and field legacy at the Olympic Stadium.
It has yet to be finalised what to do with the 80,000-seat stadium after London 2012, with Premier League outfit West Ham among four bidders interested in becoming tenants.
The process has been hit by a series of delays and legal wrangles while there has also been a focus on keeping to the original promise of an athletics legacy at the venue.
Lord Coe remains confident that a track and field legacy will remain at the stadium and believes there will be an outcome that works for all parties.
He said: "I only tend to interfere when I get irritated about things.
Written by Administrator
Sunday, 09 September 2012 11:35
Serena Williams has overpowered every rival at the US Open, showing no mercy to a world-class field that has been unable to slow an American juggernaut that appears bound for her 15th Grand Slam title.
The three-time US Open champion has dropped only 19 games in six rounds, never suffering a break of serve while blasting a tournament-best 50 aces in only six hours and 37 minutes on the Flushing Meadows hardcourts.
And US fourth seed Williams, the reigning Wimbledon and Olympic champion, owns a 9-1 career record against World No. 1 Victoria Azarenka, her admittedly outmatched opponent in Saturday's championship match at Arthur Ashe Stadium.
"If you look at our record it says it all," Azarenka said. "I haven't won in any last meetings so I definitely need to find something to surprise her because she's in a great form, feeling really confident right now.
"She has everything on her side."
Williams, who was upset in last year's US Open final by Australian Samantha Stosur, is trying to match her older sister Venus and Steffi Graf as the only women to claim the Wimbledon-Olympic-US Open treble in the same year.
"It will probably be the best summer I've ever had," Williams said. "If you win the Olympics and Wimbledon and this, it would be kind of cool. So, yeah, it will be awesome."
Williams won her first Grand Slam title at the 1999 US Open at age 17 and hoisted the trophy in 2002 and 2008 as well. She recalled those on-court celebrations as motivation this time after falling one match short last year.
"It was an amazing feeling. I definitely want to reach that again," Williams said. "I definitely want to hold that trophy and to lift it up."
Azarenka never went deeper than the US Open fourth round until now.
Written by Administrator
Monday, 03 September 2012 09:15
Oscar Pistorius has apologised for the timing of his comments about the running blades used by T44 200 metres gold medallist Alan Fonteles Oliveira immediately after Sunday night's race.
The South African hit out at the International Paralympic Committee (IPC) for failing to act over the length of some athletes' blades after Oliveira, wearing noticeably longer ones, came from way back to pip him at the line.
The Brazilian took gold in 21.45 seconds, leaving Pistorius to settle for silver, coming home in 21.52secs with stunned quiet from the 80,000 spectators greeting the result.
In a statement released to Press Association Sport, Pistorius said: "I would never want to detract from another athletes' moment of triumph and I want to apologise for the timing of my comments after yesterday's race."
The statement continued: "I do believe that there is an issue here and I welcome the opportunity to discuss with the IPC but I accept that raising these concerns immediately as I stepped off the track was wrong. That was Alan's moment and I would like to put on record the respect I have for him. I am a proud Paralympian and believe in the fairness of sport. I am happy to work with the IPC who obviously share these aims."
Pistorius, who was the reigning T44 200m champion, cannot alter the length of his blades if he wants to continue to compete in non-disabled competition because they have to conform to IAAF regulations.
And he claimed he was not competing on a level playing field, even though the new blades, which are about four inches taller than those used by Pistorius, are within the rules.
He said on Sunday night: "I've never seen a guy come back from eight metres (behind) on the 100m mark to overtake me on the finish line. The guys are just running ridiculous times and they're able to do so. We've known (about the longer blades) for about a month. I've brought it up with the IPC but nothing's been done about it. I believe in the fairness of sport, I believe in running on the right length."
Written by Administrator
Saturday, 01 September 2012 20:04
Ireland's Jason Smyth on Saturday retained his T13 100m title, breaking his own world record in the process to become the fastest Paralympian in history.
The 25-year-old, who trains with US sprint star Tyson Gay and is visually impaired, clocked 10.46sec to break the 10.54sec mark he set in Friday's qualifying heats.
Luis Felipe Guttierez of Cuba won silver in 11.02sec, one-hundredth of a second ahead of South African bronze medallist Jonathan Ntutu.
Smyth's time is 0.03sec faster than Florence Griffith-Joyner's non-disabled women's record over the distance.
Written by Administrator
Tuesday, 28 August 2012 20:59
German club Stuttgart qualified for the group phase of the Europa League on Tuesday after a 1-1 draw at Dinamo Moscow gave them a 3-1 aggregate win in their play-off tie.
Vedad Ibisevic opened the scoring for the visitors in the 64th minute, with Dinamo -- who are bottom of the Russian top flight after six matches -- equalising through Russian international Aleksandr Kokorin with 13 minutes to play.
The rest of the play-off round second legs take place on Thursday, when Liverpool, Newcastle United, Inter Milan, Lazio, Marseille, Athletic Bilbao and Sporting Lisbon will be among the teams bidding to go through.
Written by Administrator
Monday, 20 August 2012 08:43
Sir Alex Ferguson will wait until the last minute before deciding whether new striker Robin van Persie is fit enough to make his debut in Manchester United's Premier League opener at Everton on Monday.
Van Persie, signed for £24 million from Arsenal, rushed back from international duty with Holland in midweek to undergo a medical in Manchester that went into the early hours of Friday before completing the most eye-catching Premier League transfer of the year.
After such a hectic schedule, and just a handful of training sessions with his new team-mates, United manager Ferguson is uncertain if he should throw van Persie straight into his starting line-up at Goodison Park.
"He hasn't played much. We are going to assess him the next couple of days and chat with him, see how he feels himself," Ferguson said.
"Adrenalin will help, if I choose to start him, but I think it's important he had a training session on Friday morning and hopefully the weekend will give me a good idea on whether he should start or I should put him on the bench."
Van Persie's arrival gives Ferguson, who could already call on Wayne Rooney, Javier Hernandez and Danny Welbeck, an impressive collection of attacking talent and the Scot believes Welbeck is just one player who will benefit from playing alongside such a world-class performer.
"It's been a long haul but the point I'm making about maturity is we needed a finished player," Ferguson said.
"(Paul) Scholes and (Ryan) Giggs are coming to the end and I need mature top players to replace them.
"The young ones don't have what Scholes and Giggs do at the moment and that's very important.
"We have had several players who have been that sort of catalyst, starting with (Eric) Cantona, I don't think we're short of all that, I think we were still capable of winning the title without Robin but he gives us a sort of certainty for the future.
"You always learn from great players, if you look at what Cantona did, he was a tremendous teacher for the all the young players and I think Danny will welcome that.
"He will learn he won't play every week because he will get little niggles and strains, but when he's 23 or 24 he'll be a fantastic player and will learn from the other strikers here.
"We've got a great combination of strikers now, it will be difficult for me but it's better to have another great player rather than worrying if you've got the right player."
In the eyes of one rival manager, at least, the van Persie signing makes United strong favourites for the title although Ferguson was placing little credibility in the claims of Roberto Mancini, manager of defending champions Manchester City, who said precisely that.
Written by Administrator
Friday, 10 August 2012 04:59
Usain Bolt declared himself "the greatest" after becoming London 2012's history man with a second double gold performance.
And British fighter Nicola Adams also entered the record books, becoming the first Olympic woman boxing champion as Team GB's golden girls delivered again.
Jamaican Bolt sprinted into history on the track as the first man to win a Games 100m and 200m sprint double at two separate Olympics. The 25-year-old, who could win yet another gold in the 100m relay, said: "I'm now a living legend, I'm also the greatest athlete to live.
"Now I am going to sit back, relax and think about what's next. But I am not ready to retire. I love this sport. The rest of the season I am just going to have fun because I did what I came here to do."
Team GB's female athletes led the way again by adding three more golds and a bronze to the medal haul. Adams's victory came along with rider Charlotte Dujardin winning her second gold medal of London 2012 in the dressage which also saw a bronze for Laura Bechtolsheimer. And in a dramatic late-night triumph, 19-year-old Jade Jones won Britain's first taekwondo gold medal. The victories take Team GB's medal haul at London 2012 to 52 - 25 gold, 13 silver and 14 bronze.
Adams, a one-time extra in soaps such as EastEnders and Coronation Street, was roared to victory by chants of "Nicola, Nicola, Nicola" from 10,000 ringside fans at London's ExCeL arena. The 29-year-old sealed her win with an Ali shuffle as she comprehensively overcame China's double world champion Ren Cancan in front of a crowd including the Duchess of Cambridge.
Written by Administrator
Monday, 06 August 2012 07:51
School sports provision is patchy in some places at the moment, Culture Secretary Jeremy Hunt has admitted.
To continue the British successes of the London Olympics, it is important to ensure best practice is followed around the country, and to have more investment at primary school level, he said.
His comments follow the call by Lord Moynihan, the head of the British Olympic Association (BOA), for a major increase in Government funding to build on the success of Team GB at the London Games.
The BOA chairman accused the current and previous governments of "treading water" in terms of increasing participation. The peer, a former sports minister under Margaret Thatcher, claimed school sport policy is "bureaucratic" and needs more money to fund a major expansion.
Lord Moynihan said: "There is a need for radical reform and I am calling for more money. There needs to be a total commitment to ensuring a sports participation legacy that has to focus on schools and clubs. We have tens of thousands of kids watching great moments which will live with them for ever. The Government should step up to the mark."
Mr Hunt told BBC Breakfast: "I think at the moment school sport provision is patchy in some places, and we need to do what we can to make sure that the very best examples are spread throughout the whole country, and this is absolutely going to be a focus over the next few months and one of the things that we really want to take away from these Games
Written by Administrator
Wednesday, 01 August 2012 08:35
Hopes for Great Britain's first gold medal-winning performances of London 2012 are pinned on the cycling, rowing and swimming.
Bradley Wiggins is aiming for his fourth Olympic gold when he takes part in the men's road cycling time trial, while Helen Glover and Heather Stanning are going for a win in the women's pairs rowing.
Swimmer Michael Jamieson is also in with a chance of a top podium finish after setting a new British record to reach the men's 200m breaststroke final where he will be joined by teammate Andrew Willis. Another Briton, Jemma Lowe, will compete in the 200m butterfly final.
The hopefuls may well look towards the Aquatics Centre for inspiration, after American Michael Phelps won a sensational record-breaking 19th Olympic medal on Tuesday night, while 16-year-old Chinese swimmer Ye Shiwen - who denied taking performance enhancing drugs after a US coach branded her first win "disturbing" - scored a second gold.
Wiggins, 32, is looking to add to his recent success at the Tour de France, and a podium place in the 44km time-trial around Hampton Court would give him a record seventh Olympic medal, one clear of rower Sir Steve Redgrave, who has six.
Fellow Briton Chris Froome is also in contention for a medal, while Emma Pooley, aims for the podium in the women's 29km time trial alongside Lizzie Armitstead, who on Sunday claimed Britain's first medal of the Games with silver in the road race.
Glover and Stanning will be hoping they beat Wiggins in the race to deliver GB's first gold when they race in the women's pairs at Eton Dorney. A win would bring home Britain's first ever Olympic gold in women's rowing.
There are also medal chances for the men, with the final of the men's eight. A win here would be special moment for Greg Searle. The 40-year-old came out of retirement in an attempt to become an Olympic champion for a second time, two decades after winning gold in Barcelona.
Written by Administrator
Tuesday, 31 July 2012 12:22
More than two million spectators have turned out to watch the first three days of London 2012, organisers have said.
Some 856,000 fans, including the football crowds and a "conservative" estimate of 500,000 for the road race, watched on Saturday, with a further 900,000 turning out on Sunday, Locog said.
<< Start < Prev 11 12 13 14 15 16 17

18

19 20 Next > End >>


Page 18 of 23