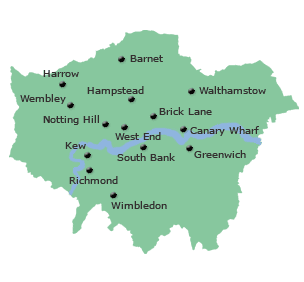 Sport
Written by Administrator
Sunday, 03 September 2017 07:55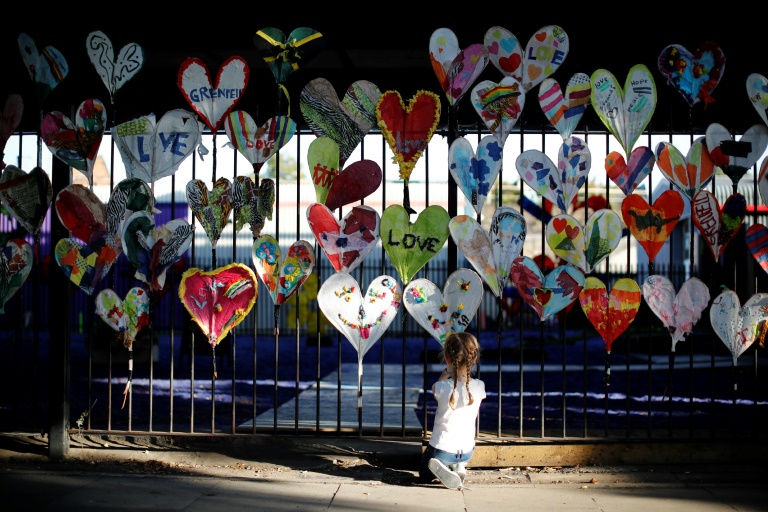 Showbiz celebrities joined forces with top-name footballers on Saturday for a match in aid of those affected by the Grenfell fire disaster in west London.
A sell-out crowd packed QPR's Loftus Road stadium, a mile from the tower, for the Game4Grenfell, with stars including Homeland actor Damian Lewis, Olympic running hero Mo Farah and singer Olly Murs turning out for teams managed by former England strikers Les Ferdinand and Alan Shearer.
There was even a surprise appearance from Manchester United manager Jose Mourinho, who took up an unfamiliar role as goalkeeper.
"I grew up very close to here and play football in the shadow of the tower every week and have done for 25 years," actor Lewis told the domestic Press Association.
Written by Administrator
Sunday, 20 August 2017 18:08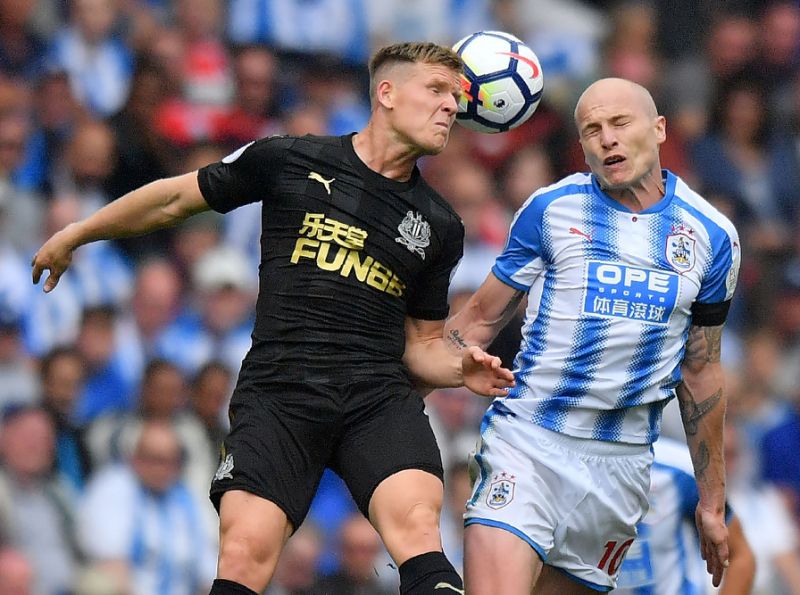 Australian international Aaron Mooy's stunning second-half goal gave Huddersfield Town a 1-0 victory over Newcastle United and maintained their 100-percent record in their maiden Premier League season on Sunday.
Huddersfield signed Mooy full-time from Manchester City in the close season after he inspired them to promotion whilst on loan.
And the 26-year-old struck in the 50th minute to condemn Newcastle to their second successive defeat, the first time since 1999 the Magpies have lost their opening two fixtures in the top tier.
Huddersfield, though, occupy the dizzying heights of second in the table, equal on points with Manchester United but with an inferior goal difference, only the third time a promoted side have won their first two games in the Premier League.
"The boss (David Wagner) has a saying to have no limits and we all stand behind that," Mooy told Sky Sports.
Written by Administrator
Sunday, 16 July 2017 08:41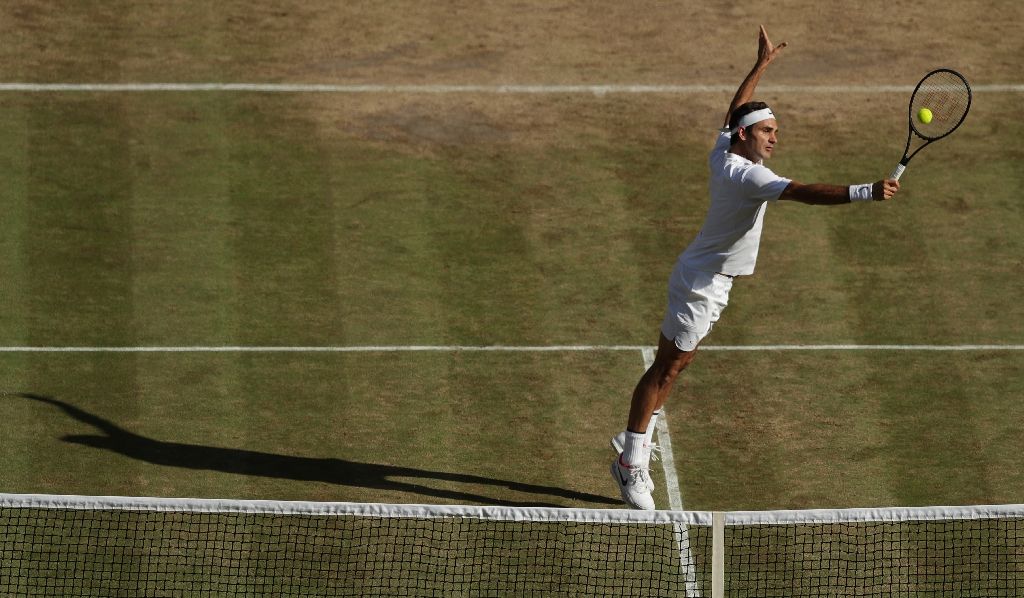 Five years after his last Wimbledon triumph, Roger Federer can capture a record eighth All England Club title Sunday and become the tournament's oldest men's champion of the modern era.
With his 36th birthday fast approaching, the evergreen Swiss will comfortably succeed Arthur Ashe, who was almost 32 when he won in 1975, as Wimbledon's most senior champion.
Victory over Croatian giant Marin Cilic will also give him a 19th career Grand Slam title and second in three majors this year after sweeping to a fifth Australian Open in January following a six-month absence.
"I was hoping to be in good shape when the grass court season came around," said Federer who, for good measure, also pocketed back-to-back Masters at Indian Wells and Miami as well as a ninth Halle grass court crown.
"The first three, four months were just like a dream really. So this is something I was working towards, you know, Wimbledon, to be in good shape. I'm happy it's paying off here now."
Federer admits his form in 2017 has surprised even himself after he shut down his 2016 season to rest a knee injury in the aftermath of his brutal five-set semi-final loss at Wimbledon to Milos Raonic.
He has 30 wins and just two losses this year and he has reached his 11th Wimbledon final without dropping a set.
- 'Unbelievably excited' -
Sunday's match will be his 102nd at the tournament and his 29th final at the majors.
Written by Administrator
Tuesday, 04 July 2017 19:55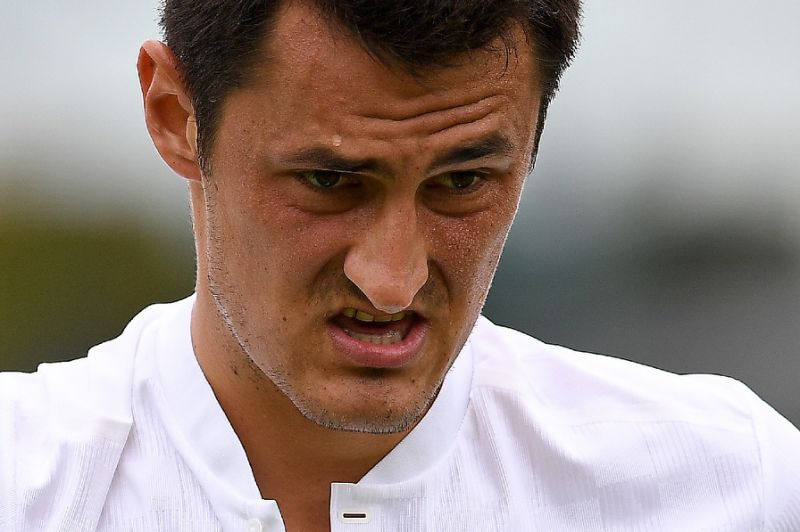 Bernard Tomic admitted Tuesday he had lost all motivation for tennis and couldn't care less if he won or lost as every single Australian crashed out of Wimbledon men's first round.
The talented Tomic was once mooted as a rising star of the sport but says he has hit a mental block, facing another decade drifting around the tour earning money but with little chance of breaking the big four's stranglehold on the major prizes.
"Holding a trophy or doing well, it doesn't satisfy me anymore. It's not there," the 24-year-old said after being dumped out by Germany's Mischa Zverev, as all seven Australian men flopped at the first hurdle.
"I wasn't mentally and physically there with my mental state to perform. I felt a little bit bored.
"I couldn't care less if I make a fourth-round US Open or I lose first round. To me, everything is the same. I'm going to play another 10 years, and I know after my career I won't have to work again.
Written by Administrator
Sunday, 02 July 2017 06:02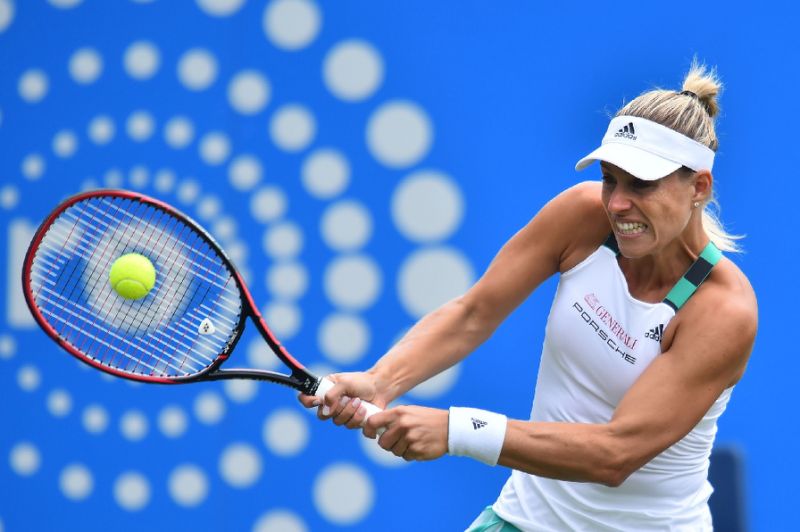 With Serena Williams preparing for the birth of her first child and Maria Sharapova sidelined by a thigh injury, the race to be crowned Wimbledon champion is the most wide-open in a generation.
Having stepped away from the court as she waits to become a mother in September, Williams, who won Wimbledon in 2015 and 2016, has created a power vacuum at the top that Sharapova was expected to fill when the Russian returned from her doping suspension.
Instead, Sharapova lasted just three tournaments before a muscle injury in Rome forced the five-time major winner to withdraw from the Wimbledon qualifying tournament.
In the absence of American great Williams, who has 23 Grand Slam titles on her CV, and the headline-grabbing Sharapova, women's tennis has an undeniable lack of star power heading into Wimbledon, which gets underway on Monday.
But the flip-side is the opportunity for the sport's less heralded names to seize the spotlight, as Latvia's Jelena Ostapenko showed with her unexpected breakthrough triumph at the French Open.
Written by Administrator
Thursday, 29 June 2017 08:04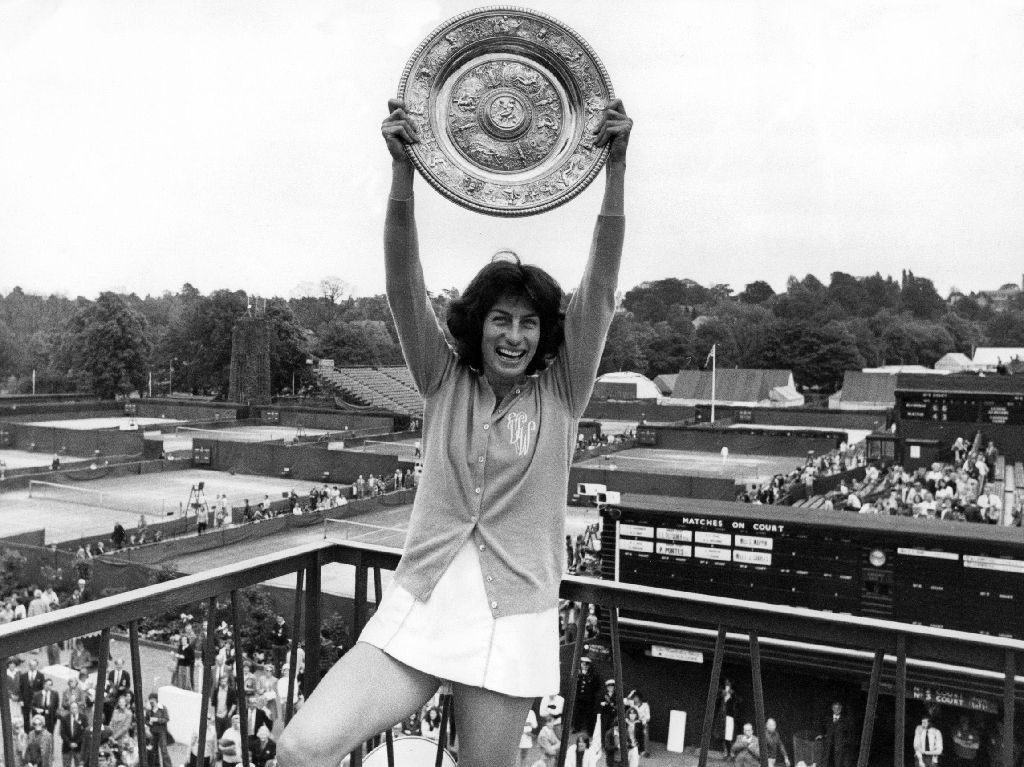 It was 1977: The Sex Pistols' 'God Save the Queen' was banned, Elvis Presley died and Luke Skywalker faced down a black-clad inter-galactic megalomaniac with breathing difficulties who was later revealed to be his father.
It was also the last time a British woman won Wimbledon... or any Grand Slam title for that matter.
Little could Virginia Wade, resplendent in her modest white dress, homely pink cardigan and energised only by occasional sips of barley water, know that 40 years on, members of the British royal family would have had their hands on the Venus Rosewater Dish more times than a homegrown player.
However, there is hope that 2017 might end the long wait for a British women's champion as this year's Wimbledon, stripped of the likes of Serena Williams and Maria Sharapova, looks the most open in years.
Written by Administrator
Tuesday, 27 June 2017 17:12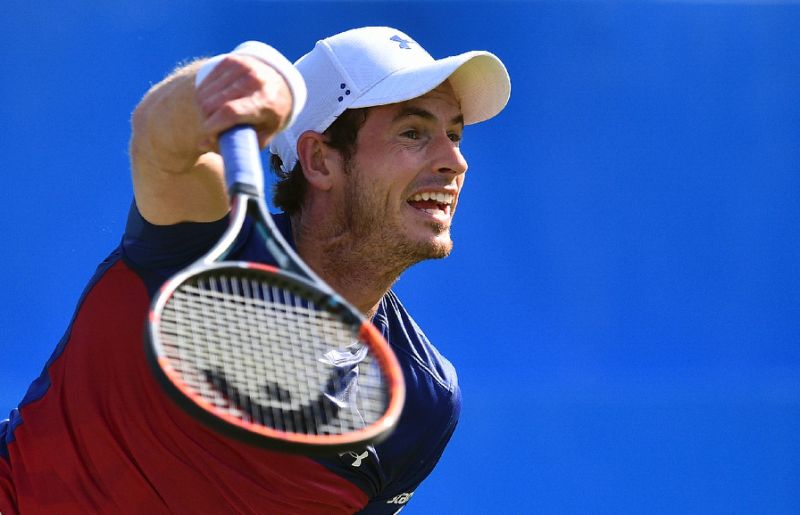 Andy Murray suffered an injury scare ahead of Wimbledon as the world number one pulled out of an exhibition match at the Hurlingham Club due to a sore hip on Tuesday.
Murray had scheduled two matches at the Aspall Tennis Classic event following his shock first round exit against Australian world number 90 Jordan Thompson at Queen's Club last week.
The 30-year-old Scot had been due to face Lucas Pouille, but his management announced on Tuesday that he would not take to the court because his hip was "a bit sore".
Written by Administrator
Tuesday, 27 June 2017 10:32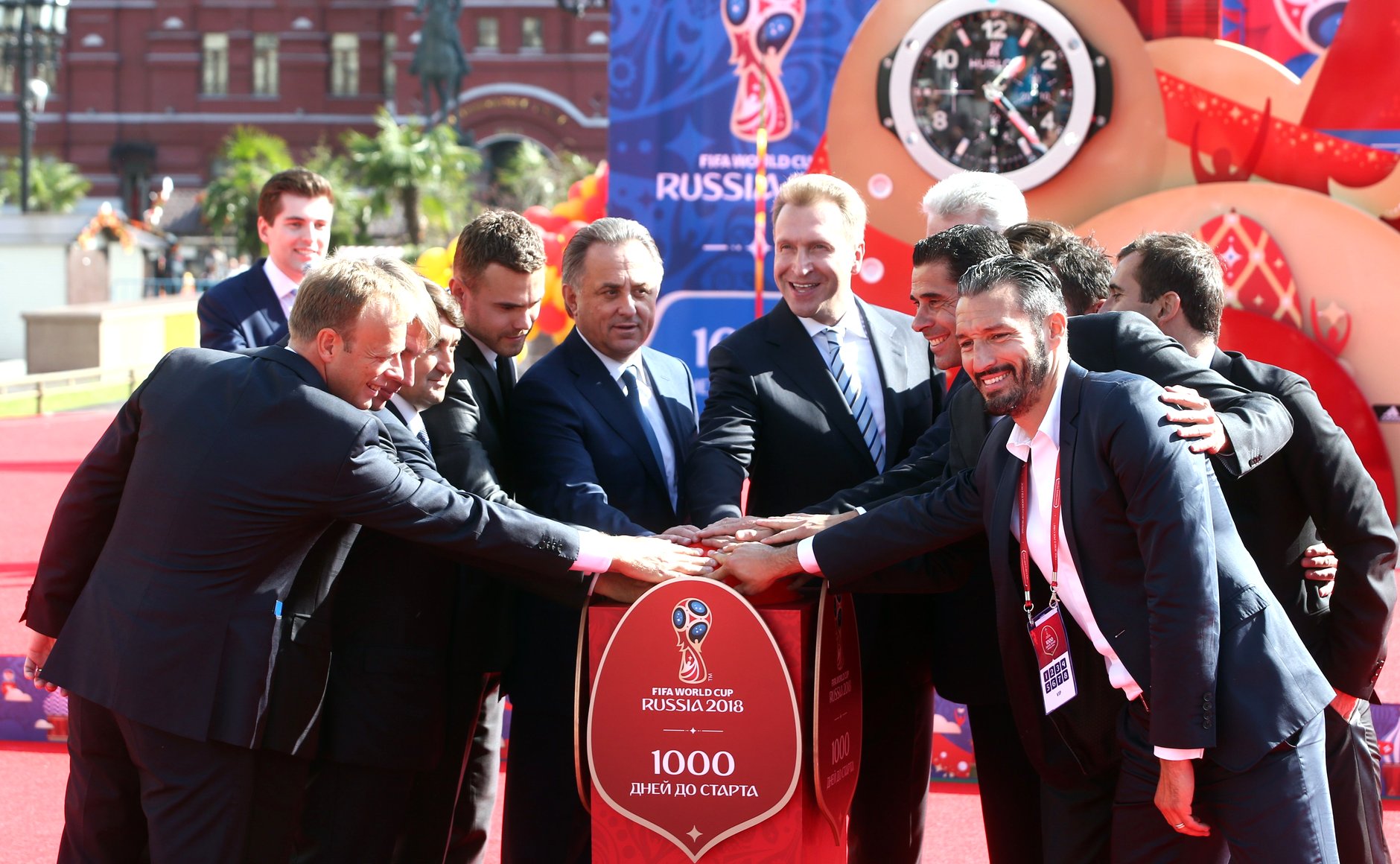 Fiction:

Russian football hooligans are getting ready to attack and kill Europeans if authorities order them to. We talked to one of the leaders of so-called football firms (Zenit, St.Petersburg) and here is what he told us on conditions of anonymity.

Russia's large hooligan "firms" would be happy to take part and arrange brawls with foreign fans, but there are three catches at this point. First off, it does not go about mass scuffles  in central streets, because attacking drunk football fans is not a very honorable thing to do, plus it may lead to certain consequences with the participation of the police. Even if such scuffles may occur, they would most likely take place somewhere far from city centers, on city outskirts, where journalists, police officers and passers by are thin on the ground.

Secondly, this is not likely to happen anyway, because it is a duty for police officers to exclude such possibilities, let alone the fact that consequences are not going to be pleasant for those who may want to organize such attacks. Representatives of a special department for struggle against extremism have already talked to the leaders of large fan groups and warned them about possible reactions to any brawl that may erupt. In addition, state-run media have launched a large-scale campaign, the purpose of which is to prevent possible conflicts. Russia's Kremlin-controlled First Channel has recently aired a prime time talk show that discussed a possibility to introduce a special law that would entail criminal responsibility for any orchestrated brawls, even if they leave no victims and no complains. Criminal cases have already been filed against members of largest fan groups into incidents of mass clashes during the recent Russia Football Championship.

Thirdly, if clashes do occur, it is not only the police that may cause serious problems to hooligans. They will be barred from entering football stadiums, official fan organizations will be deprived of their financial support, and fans will loose and opportunity to conduct dialogue with official football organizations. In a nutshell, just a group of people may cause huge damage to tens of thousands of fans and culprits will become outsiders at once.

Truth:

Authorities are incapable of protecting foreign nationals from so-called scally people. If fans are organized it means that they are technically manageable, and domestic crimes are beyond the control of the authorities. Russia is one of the leaders on the number of domestic crimes, including beatings and killings with the use of improvised means. This is largely due to the low level of culture of those living in the country side and their addiction to alcohol.

St. Petersburg is no exception at this point. Authorities of the city will deploy many police units in the city and you will be protected from attacks. Yet, an opportunity to be attacked rises on the outskirts of the city, in such places as Kupchino, Rybatskoye, Prospekt Veteranov, Pionerskaya and the like. Therefore, our advice is not to go outside the center of the city and stick to basic tourist itineraries. Try to avoid using the services of unofficial taxi cab drivers.

We strongly recommend not to visit other neighboring towns during your stay in the city too as the number of police units in those areas is going to be minimized. Nearly all police units from cities of Pskov, Novgorod and Vyborg will be redeployed to St. Petersburg.

Fiction: Stay away from natives from the Caucasus
Written by Administrator
Tuesday, 20 June 2017 13:37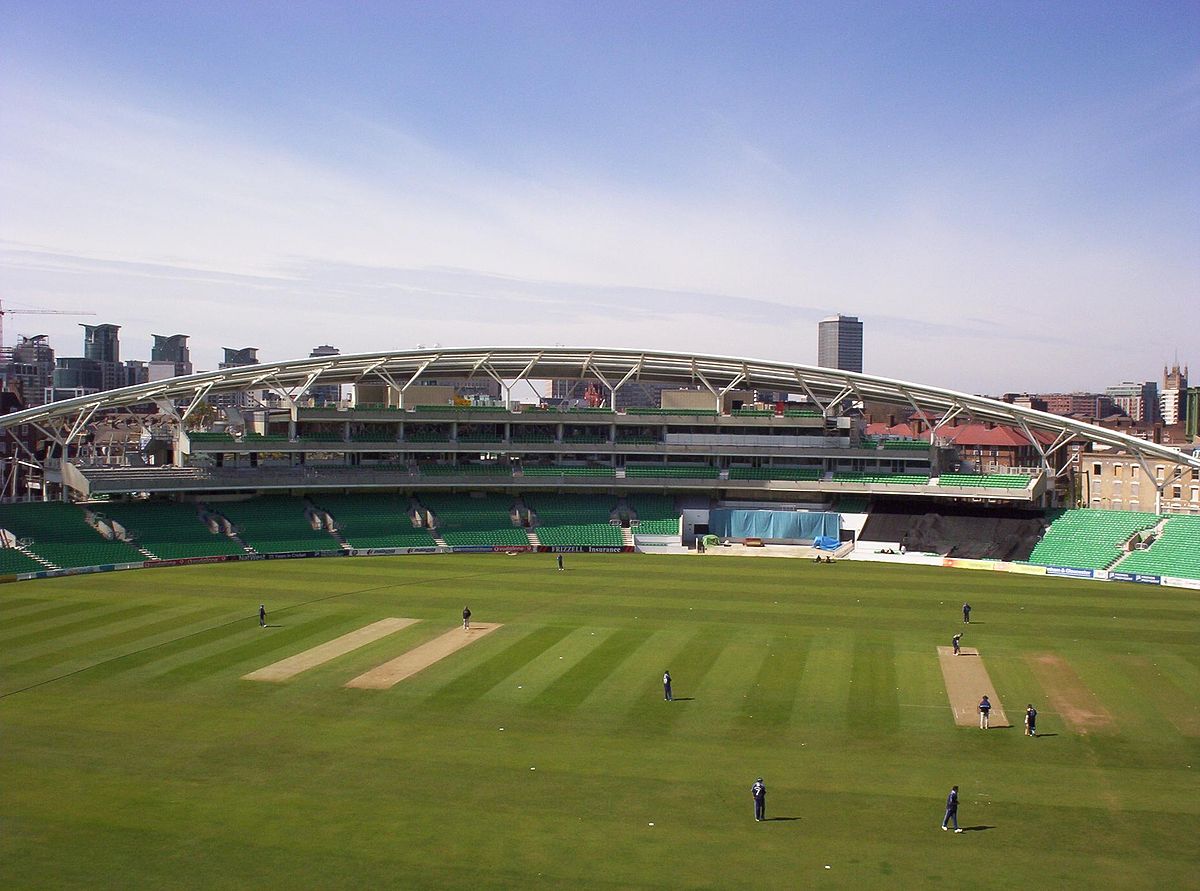 The game that always 'stops two nations' comes again to a third when title-holders India face Pakistan in the Champions Trophy final at London's Oval ground on Sunday.
And the question millions of cricket fans around the world, possibly even a billion, are all asking is 'which Pakistan will turn up?'
Will it be the team of their opening group match at Edgbaston on June 4, a 124-run thrashing by arch-rivals India, where their inept bowling and batting were outdone only by woeful fielding in what Pakistan coach Mickey Arthur labelled a "shambolic" display?
Or will it be the slick, skilled side who hammered England by eight wickets in the semi-finals, with Hasan Ali, the competition's leading wicket-taker, spearheading a brilliant bowling effort as the previously unbeaten tournament hosts were dismissed for just 211 before the likes of Azhar Ali and Fakhar Zaman helped knock off the runs in dashing style?
Arthur is confident the India "aberration" is now behind Pakistan, who've also lost all three of their previous knockout matches at International Cricket Council tournaments against their fiercest foes.
"What we've produced after that doesn't come as any surprise, because that's how we trained, and that's what we worked at," Arthur told reporters at The Oval on Saturday.
"It was very disappointing to see that go wrong in the Indian game...That was an aberration. We're now moving forward."
Written by Administrator
Friday, 26 May 2017 11:30
Never far from the headlines, Diego Costa will look to bring a turbulent season to a doubly triumphant conclusion when Chelsea tackle Arsenal in Saturday's FA Cup final at Wembley.
The quarrelsome Spain international looked to be on the brink of leaving Chelsea for the Chinese Super League in January, but stayed put and contributed 20 goals to their Premier League title success.
Saturday's game is nevertheless widely expected to be his last in Chelsea's colours and knowing Costa, he will not go quietly.
"Costa is an animal," says former Manchester United captain Gary Neville.
"When he's not scoring, he's contributing. To play with a single striker, if he leaves it's a huge void to fill.
"To replace that personality, that fight. How many balls has he headed out of his own box this season? How many times has he chased things down?"
<<

Start

<

Prev

1

2 3 4 5 6 7 8 9 10 Next > End >>


Page 1 of 23