World News
Top Headline
Other Headlines

  Footage from within one of Australia's offshore detention facilities for asylum seekers reached...
Read More...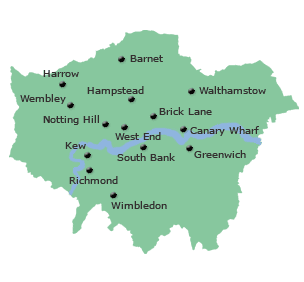 Sport
Written by Administrator
Monday, 13 July 2015 21:14
Germany captain Bastian Schweinsteiger will join Manchester United next season, Bayern Munich's chairman Karl-Heinz Rummenigge confirmed in a press conference on Saturday.
Rummenigge said Bayern and United have already agreed on an undisclosed transfer fee for the 30-year-old defensive midfielder, who has made 536 appearances for Bayern since his debut in 2002.
Written by Administrator
Saturday, 13 June 2015 22:00
Wang Lisi's late winner got China's Women's World Cup campaign back on track as Germany were held 1-1 by Norway and Canada played a goalless draw against New Zealand.
China's Group A tie in Edmonton's Commonwealth Stadium looked to be heading for frustration before Wang broke through to roll the ball past Sari Van Veenendaal in the Dutch goal one minute into extra time.
It gave the 'Steel Roses' a vital three points after losing their opening match to Canada, who had to settle for a goalless draw against New Zealand.
Canada remain top of Group A with four points from two games, ahead of China and the Netherlands, who have three. New Zealand are bottom of the group with one point.
"I think they did an excellent job today. We could have scored more and been more efficient," said China coach Hao Wei.
"In the beginning I said Group A was very even, all teams are similar in their strengths so I wish we could have scored more," added the Chinese coach.
In Group B ties over in Ottawa, a second half Maren Mjelde equaliser grabbed a 1-1 draw for Norway against top ranked Germany in a clash of former champions.
Written by Administrator
Monday, 08 June 2015 15:36
Record-breaker Xavi Hernandez says it will be tough to leave Barcelona after lifting the Champions League trophy on his final appearance in the famous strip.
The 35-year-old came on in the 78th minute to set a new record of 151 Champions League appearances in Barcelona's 3-1 win over Juventus in the final in Berlin which was the fourth time he had won European club football's most prestigious trophy.
Having started at the Catalan giants as an 11-year-old, Xavi will join Qatari side Al Sadd next season.
He admitted that leaving Barcelona will hit him hard having won his 25th title with the club.
The final took a dramatic turn when an early goal by Barca's Ivan Rakitic was cancelled out by Juventus' ex-Real Madrid striker Alvaro Morata with the equaliser on 55 minutes.
But Xavi says Barcelona's superstar Lionel Messi made the difference as his brilliant run led to Luis Suarez making it 2-1 to the Spaniards in the second-half before Neymar scored their third at the death.
"To leave this way is amazing, but I have a bit of nostalgia thinking I'm never going to play for this side again and I really wanted to lift the cup," said Xavi, who lost his place in the starting side to Rakitic this season.
"We suffered a lot, because Juve put pressure on us, but Leo [Messi] popped up again.
"The side is sensational and Messi is outrageous."
- Triumphant departure -
Xavi said the best thing for Barcelona now is for Luis Enrique to stay on with the head coach having left his future open, despite winning the treble of European, cup and league titles in his debut season.
"Luis Enrique deserves this because he's had a lot of criticism, but he's been a great leader for the side. The best thing for next year is for Luis Enrique to stay," said Xavi.
Written by Administrator
Friday, 29 May 2015 09:38
Arsene Wenger would love to silence his critics by making history when holders Arsenal take on Aston Villa  in the FA Cup final on Saturday.
Frustrated by Arsenal's failure to win the Premier League since 2004 and their inability to make an impact in the Champions League, even some Gunners fans have turned on Wenger over the last two years.Wenger heads to Wembley on the cusp of an historic double achievement that would go some way to answering the doubters who claim he has lost his touch in recent years.
Verbally abused at a railway station following defeat at Stoke and forced to endure the indignity of supporters holding banners calling for his sacking, the Arsenal manager has maintained a dignified stance in the face of extreme provocation this term.
But that isn't to say the jibes don't sting Wenger and, after a strong second half of the season saw Arsenal climb to a third place finish in the Premier League, the 65-year-old has an opportunity to further reassert his credentials by retaining the FA Cup.
A victory over Aston Villa would make Wenger the first post-war manager to win the FA Cup six times, taking him ahead of Alex Ferguson and level with George Ramsay -- the only manager to have won six FA Cups, with his last coming in charge of Villa in 1920.
There would also be a significant slice of history for Wenger's club if they lift the famous old trophy as it would make them the most successful team in the history of the competition with 12 Cup-winning campaigns.
Written by Administrator
Friday, 29 May 2015 08:04
Chelsea boss Jose Mourinho said he does not envisage any "big investments" over the summer and is instead concentrating on keeping his league-winning side intact.
The English Premier League champions flew into Bangkok Thursday ahead of a match against a Thai All Stars team, the first stop on an end-of-season tour that will also take in Australia.
"Our group is top. The qualities are good. The most important thing in the market for us is not to lose players, I want to keep my players," the 52-year-old Portuguese manager said.
"The players I am looking for are my players. Of course, two or three players are always coming to the club, that's normal," he said.
But he added that the summer months would be "without big investments because we don't want to do that".
Mourinho's side, owned by Russian billionaire Roman Abramovich, coasted to the title earlier this month finishing the season eight points clear of 2014 champions Manchester City.
The Blues will play against Thailand's All Stars on Saturday evening in Bangkok's stifling summer heat.
May is one of Thailand's hottest months with daytime temperatures in the capital this week regularly hitting 36C.
The team will depart on Sunday evening for Australia where they will face Sydney FC on Tuesday before heading home.
English football commands a huge following in Thailand.
Written by Administrator
Sunday, 17 May 2015 18:59
Former world boxing champion Evander Holyfield used ex-presidential candidate Mitt Romney as a punching bag for two rounds -- all in the name of good fun and charity.
The 68-year-old Romney and the 52-year-old Holyfield squared off in the lighthearted spectacle that raised $1 million for Charity Vision, an organization that provides eye-sight operations.
The fight didn't have the hype of the Floyd Mayweather-Manny Pacquiao mega showdown earlier this month in Las Vegas or the historical value of the Ali-Frazier "Thrilla in Manila," but it did reach its goal of raising enough money to enable thousands of blind people to see again.
"Tonight @CharityVision raised $1 million which will help 40,000 people have their sight restored," Romney tweeted after the fight.
Romney entered the ring wearing a red silk robe and a pair of red boxing trunks after a ring entrance walk to the song "I Will Survive" by Gloria Gaynor, blasted through the loud speakers at the Rail Event Center in Salt Lake.
Written by Administrator
Sunday, 10 May 2015 13:48
Only one percent of people feel that gays are "completely accepted" on the sporting field, according to a new international survey released on Sunday highlighting homophobia.
Close to 9,500 people were interviewed for the survey, initiated by the Sydney organising committee of a gay rugby event, which found few positive signs that lesbian, gay and bisexual (LGB) people were welcome playing team sports.
"Even in the most promising countries, such as Canada, discrimination and homophobia were still widely experienced by both LGB and straight participants," it said.
Participants in the study, who mostly came from Australia, Britain, Canada, Ireland, New Zealand and the United States, were also largely unanimous in the view that spectator stands were not accepting of gay people.
About 78 percent of respondents said they believed LGB people would not be "very safe" if they visibly displayed their sexuality, for example by showing affection to each other.
Participants in the survey also said the most likely environment for sporting homophobia to occur were spectator stands (41 percent) and school sports classes (21 percent).
Although not an academic study, the survey, which used data collected by sports market research firm Repucom, was reviewed by seven leading experts on homophobia in sport, including Caroline Symons from Melbourne's Victoria University.
Written by Administrator
Wednesday, 29 April 2015 07:59
Liverpool manager Brendan Rodgers is refusing to write off their chances of finishing in the top four of the Premier League after their 1-0 defeat at Hull City.
However, it is significant that he is already planning how to strengthen his team ahead of next season.
Rodgers is realistic enough to know that their Champions League ambitions are surely over as they lie seven points behind fourth-placed Manchester United with an inferior goal difference and only four games to play.
A place in the Europa League is also far from assured, underlining why Rodgers is under pressure after a season when they have not been able to cope with the sale of Luis Suarez and injuries to Daniel Sturridge, the two men whose goals were so important to Liverpool last season.
"You can't hide the fact we've lost over 50 goals," said Rodgers.
"Even with those players we weren't tipped to get in the top four and we haven't got those players now. We have to work with what we've got.
"Now we have to look to improve the squad and it's always great if you can get marquee players to come in and help you. The owners will support that.
"We want to be in the top four, but that was always going to be difficult because we were playing catch up for a lot of the season.
"We lost a couple of big games which dented our confidence a bit. I need to build a team that can get through the rough waters as well. We need a team that can get through the smooth and the rough.
"That will be my challenge - to rebuild a group that can get through the rough waters."
Written by Administrator
Saturday, 25 April 2015 19:15
Reigning champion Kei Nishikori booked his place in the Barcelona Open final with a 6-1, 6-2 thrashing of Slovakia's Martin Klizan on Saturday.
Klizan had won the only previous meeting between the two in a shock straight sets win over an injury-plagued Nishikori at last year's French Open.
However, there was never any danger of a repeat in the Catalan capital as the Japanese romped through the first set in just 28 minutes.
Klizan offered some more resistence at the start of the second set as he held onto his serve in a marathon opening game that included eight deuces.
Written by Administrator
Wednesday, 22 April 2015 13:22
Real Madrid have the unenviable task of beating city rivals Atletico Madrid at the eighth attempt this season if they are to progress to a fifth consecutive Champions League semi-final.
The European champions have failed to overcome Atletico in seven games since beating Los Rojiblancos in last season's Champions League final, including last week's 0-0 draw in the first-leg at the Vicente Calderon, and have also been struck by a series of injuries and suspensions to key players.
Luka Modric and Gareth Bale will miss out after limping off with knee and calf injuries respectively in the 3-1 win over Malaga at the weekend, whilst Marcelo is banned and Karim Benzema faces a race against time to be fit due to a knee problem.
Given those absences, the return to fitness and form of James Rodriguez is a huge boost for Los Blancos.
The Colombian World Cup star has scored twice in four games after a two-month injury layoff due to a broken foot to take his tally to an impressive 14 in his first season at the Bernabeu.
"Before I was out I was scoring goals, playing at a good level and now I think it is the same," he told Madrid's website.
"I want to continue like this, using my characteristics to help the team achieve important objectives.
"We are all dreaming of getting through this round and if I can score as well then it would be great. The most important thing is to win and get through this very difficult game, but we are in our own stadium with our own fans. I think it could be a great game."
<< Start < Prev 1 2 3 4 5 6 7 8 9

10

Next > End >>


Page 10 of 23