World News
Top Headline
Other Headlines

  Footage from within one of Australia's offshore detention facilities for asylum seekers reached...
Read More...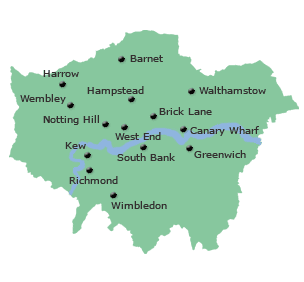 Sport
Written by Administrator
Monday, 20 March 2017 11:44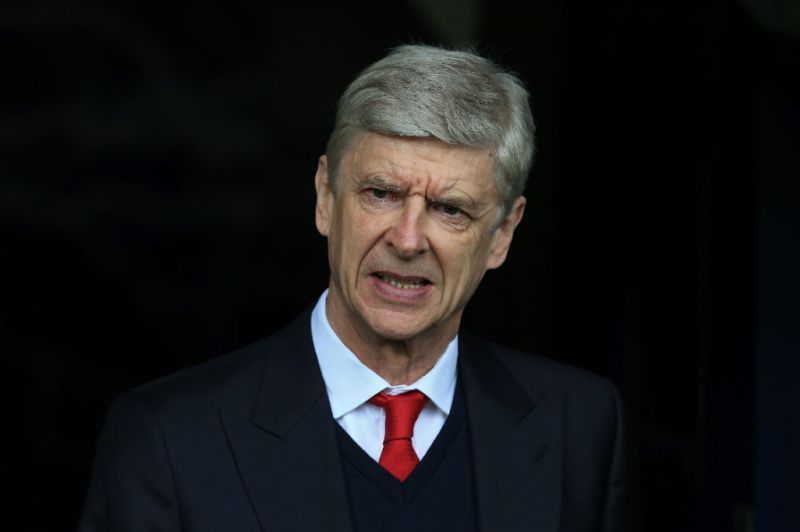 Beleaguered Arsenal manager Arsene Wenger has decided to stay at the club, according to British media reports on Monday.
The Daily Telegraph and Daily Mirror said Wenger will inform Arsenal's board he wants to extend his contract, which expires at the end of the season.
West Bromwich Albion manager Tony Pulis also said Wenger told him he intended to stay on after Arsenal's 3-1 defeat at The Hawthorns on Saturday.
"I'll be surprised if he goes," Pulis told reporters after Saturday's game, as revealed in Monday's newspapers.
Asked why he thought Wenger would stay, Pulis replied: "Because he told me."
Written by Administrator
Saturday, 04 March 2017 21:45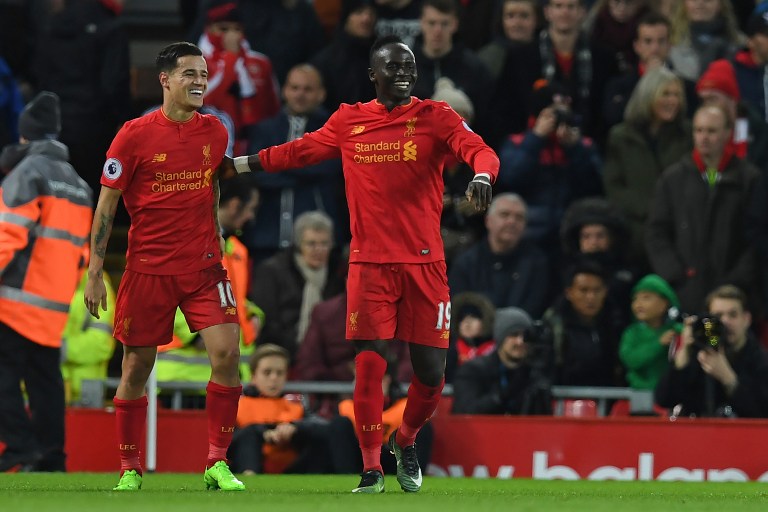 Liverpool punished Arsene Wenger's selection gamble with a crucial 3-1 win over spluttering Arsenal, while Manchester United star Zlatan Ibrahimovic could face disciplinary action after appearing to elbow Bournemouth's Tyrone Mings in a fiery 1-1 draw on Saturday.
Wenger sprang a major surprise by leaving Alexis Sanchez on the bench and the Chile forward was badly missed as Arsenal were blown away in the first half at Anfield.
With Mesut Ozil also absent, due to illness, Arsenal were ill-equipped to match Jurgen Klopp's fired-up side, who took the lead in the ninth minute when Roberto Firmino met Sadio Mane's cross with a cool finish at the far post after sloppy Arsenal defending.
Written by Administrator
Monday, 27 February 2017 09:33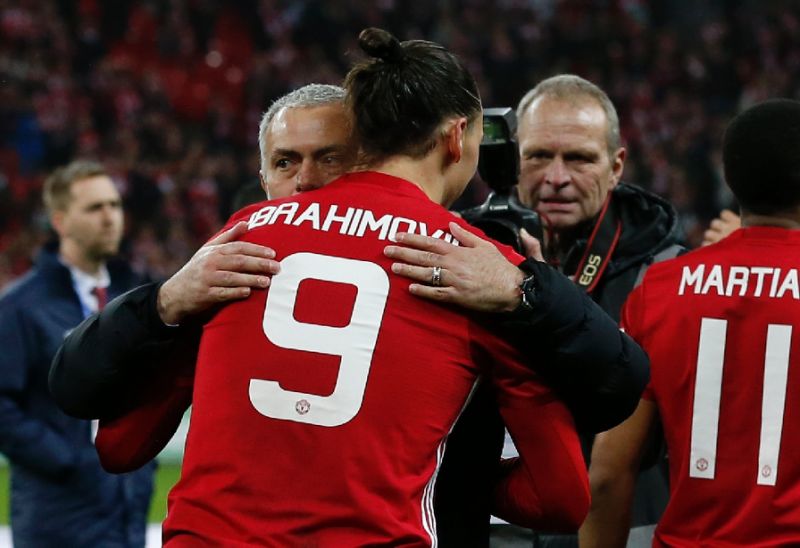 Jose Mourinho has challenged his Manchester United stars to use their dramatic League Cup final win against Southampton as a springboard to bigger prizes.
Mourinho lifted the first major trophy of his United reign on Sunday after Zlatan Ibrahimovic's late header clinched a 3-2 victory at Wembley.
The 54-year-old is the first United manager to win a major competition in his maiden season at Old Trafford and the 19th trophy of his glittering career made him only the third boss, after Alex Ferguson and Brian Clough, to enjoy four League Cup triumphs.
Now Mourinho wants his players to learn from the winning feeling as they chase FA Cup and Europa League titles this term, and ideally Premier League and Champions League glory next season.
"The reality is that we want more: my contract is long, I have two more years with this one, so hopefully I can win more," Mourinho said.
"This season I know it's difficult, but the reality is we have to try to fight for more."
Written by Administrator
Thursday, 23 February 2017 09:09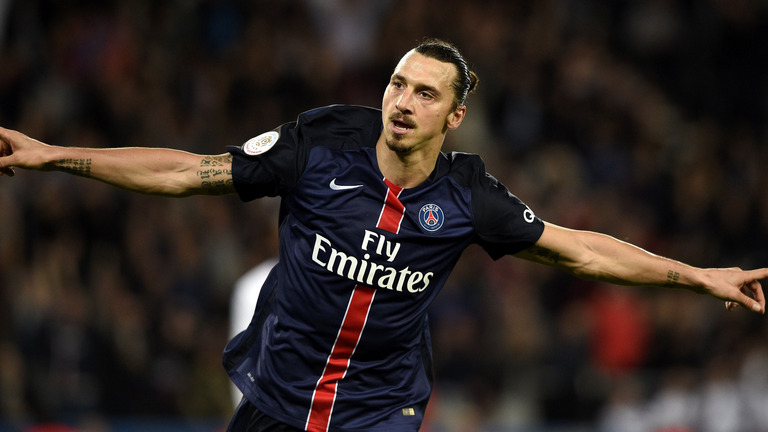 Despite harbouring some reservations about his hairstyle, Lawrie McMenemy knows Zlatan Ibrahimovic is the man his old club Southampton must stop in Sunday's League Cup final against Manchester United.
As Southampton manager, McMenemy led the south-coast club to their greatest success when they produced a huge upset to beat United 1-0 in the 1976 FA Cup final.
Forty-one years on, they are back at Wembley this weekend and McMenemy says the pony-tailed Ibrahimovic, 24 goals and counting in his maiden United season, could prove the difference.
"I'm not sure about his haircut. If you were a centre-half, you'd want to sneak a pair of scissors on. Maybe that could weaken him!" he told AFP in a telephone interview from his home in Hampshire, southern England on Wednesday.
"But he's proved to be a fantastic player and he looks like he's a character. He will lap it up, the big stage. You've got to watch him.
Written by Administrator
Friday, 10 February 2017 09:21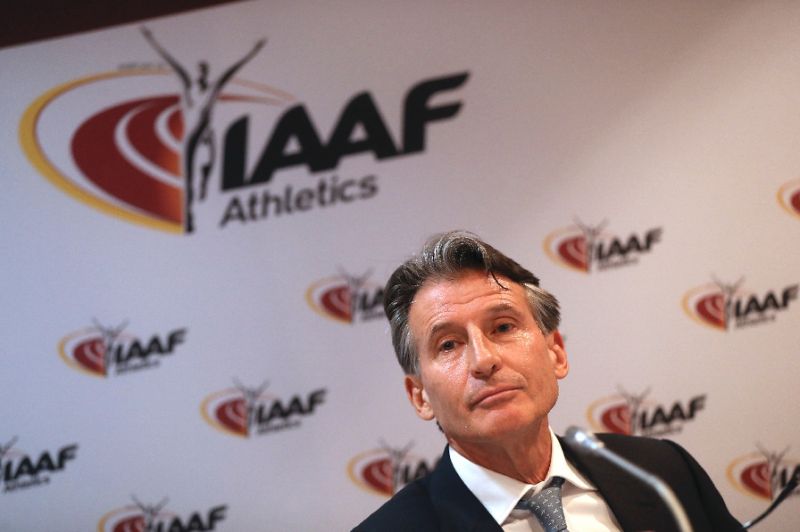 Russia will miss August's World Athletics Championships in London after their doping ban was extended on Monday, world governing body president Sebastian Coe said.
Coe said Russia, whose 15-month ban from athletics was prolonged at the IAAF's Council meeting in Cap d'Ail near Monaco, could not be reintegrated into the sport before November.
Double Olympic 1500-metre champion Coe was speaking after the IAAF Council approved the Taskforce's recommendation that Russia was "not ready for reinstatement".
Russia has been barred from international competition since November 2015 following a damaging report alleging that state-sponsored doping was rife in the country.
Written by Administrator
Friday, 02 December 2016 16:32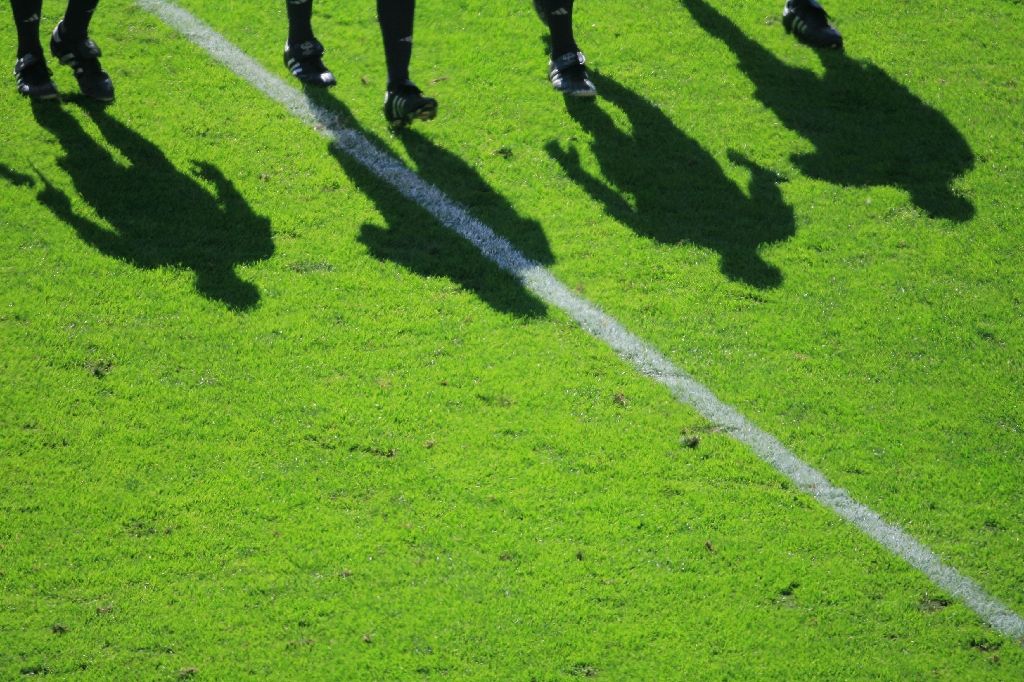 Around 350 people have come forward to tell British police they were victims of child sexual abuse by football coaches, deepening a scandal that has rocked the sport.
The scale of the abuse began to emerge last week after a string of ex-footballers, including England internationals, told of the crimes inflicted upon them, including years of being repeatedly raped.
The National Police Chiefs' Council said a "significant" number of calls had been made to them after the players spoke out about what they suffered as children.
Announcing the figures, the NPCC said they were based on existing investigations dating back to 2014 as well as a new helpline set up by British charity the National Society for the Prevention of Cruelty to Children (NSPCC).
The NSPCC said the helpline received 860 calls in its first week, enabling it to refer 60 cases to police or social services within three days of the hotline launching.
That was more than triple the number of referrals made in the first three days of the helpline set up for victims of Jimmy Savile, a serial paedophile and late BBC television presenter.
"We are working closely with the Football Association to ensure that the response to this significant and growing number of victims, at all levels of football, is co-ordinated effectively," said Chief Constable Simon Bailey, the NPCC's lead officer for child protection.
He encouraged anyone with information about child abuse in football to come forward, "regardless of how long ago the abuse may have taken place".
A quarter of the police forces across Britain are investigating cases that have made daily headlines over the past two weeks.
Greater Manchester Police said they had identified 10 suspects and its inquiry was widening on a daily basis.
"We are investigating reports from 35 victims and we have identified 10 suspects," said GMP Assistant Chief Constable Debbie Ford.
FA chief executive Martin Glenn said on Thursday he does not believe child abuse within British football has been covered up.
"It will help uncover some issues that can't happen again, but do I think there has been a cover-up? I doubt it," said Glenn, whose organisation has established an internal review of the allegations.
- Chelsea investigation -
The scale of the abuse began to emerge after ex-footballers Andy Woodward, Steve Walters and Paul Stewart revealed last week the abuse they suffered at the hands of youth coaches.
Convicted child molester Barry Bennell has been accused by several footballers of abusing them when he worked for Crewe Alexandra, Manchester City and Stoke City across three decades beginning in the 1970s.
He is the target of five separate police investigations and on Tuesday was charged with eight counts of child abuse, prosecutors said.
Former Newcastle United player David Eatock is the latest player to speak out about his suffering.
Written by Administrator
Saturday, 26 November 2016 18:56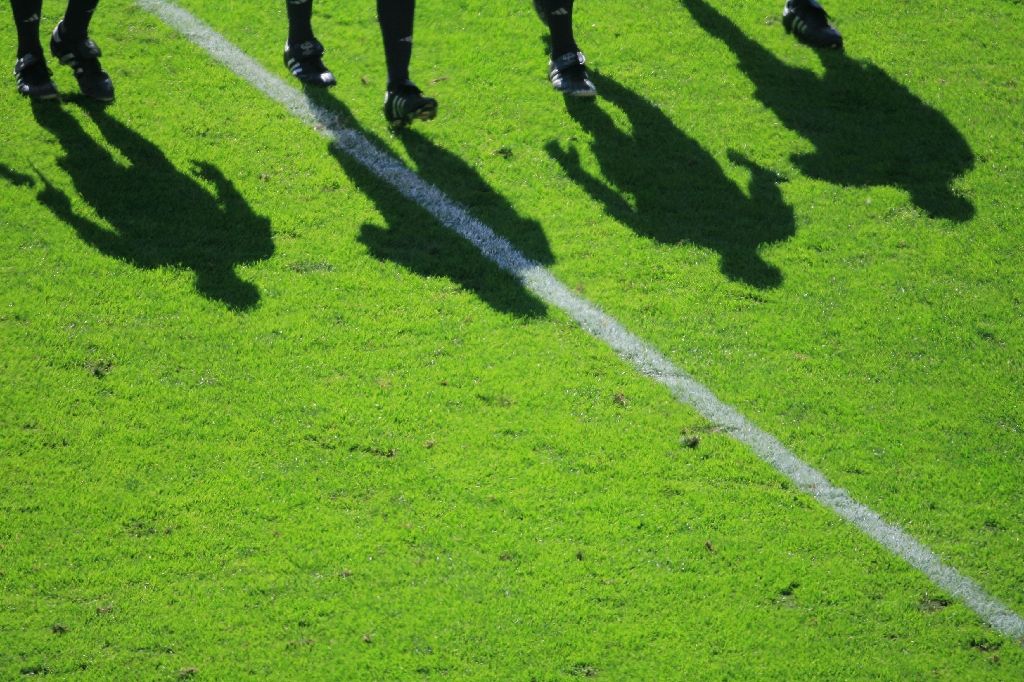 Police investigations into the sexual abuse of youngsters within English football widened Friday as England captain Wayne Rooney praised victims for speaking out.
Jason Dunford, once a youth player with Premier League giants Manchester City, added to the growing tide of abuse accusations that have rocked the English game by alleging that a football paedophile ring was covered up.
The allegations mainly centre on Barry Bennell, a youth coach with Manchester City, Stoke City, Crewe Alexandra and several junior teams in northwest England.
Andy Woodward last week became the first player to reveal publicly the abuse Bennell inflicted upon him, triggering a stream of similar claims.
Bennell was given a four-year sentence for raping a British boy on a football tour of Florida in 1994 and a nine-year sentence for 23 offences against six boys in England in 1998.
He was jailed for a third time in 2015 when he pleaded guilty to abusing a boy at a football camp in Macclesfield, northwest England, in 1980.
The National Society for the Prevention of Cruelty to Children (NSPCC) announced Thursday it had launched a telephone helpline for victims of football abuse.
Rooney urged any player who had been affected to call the hotline and no longer "suffer in silence".
"It's awful that some of my colleagues have suffered this way whilst playing the sport that I and they love," the Manchester United  forward said.
"Andy (Woodward) has been really brave to come forward and I would encourage anyone who has or is suffering from abuse to call the NSPCC's new football helpline.
Written by Administrator
Sunday, 20 November 2016 16:44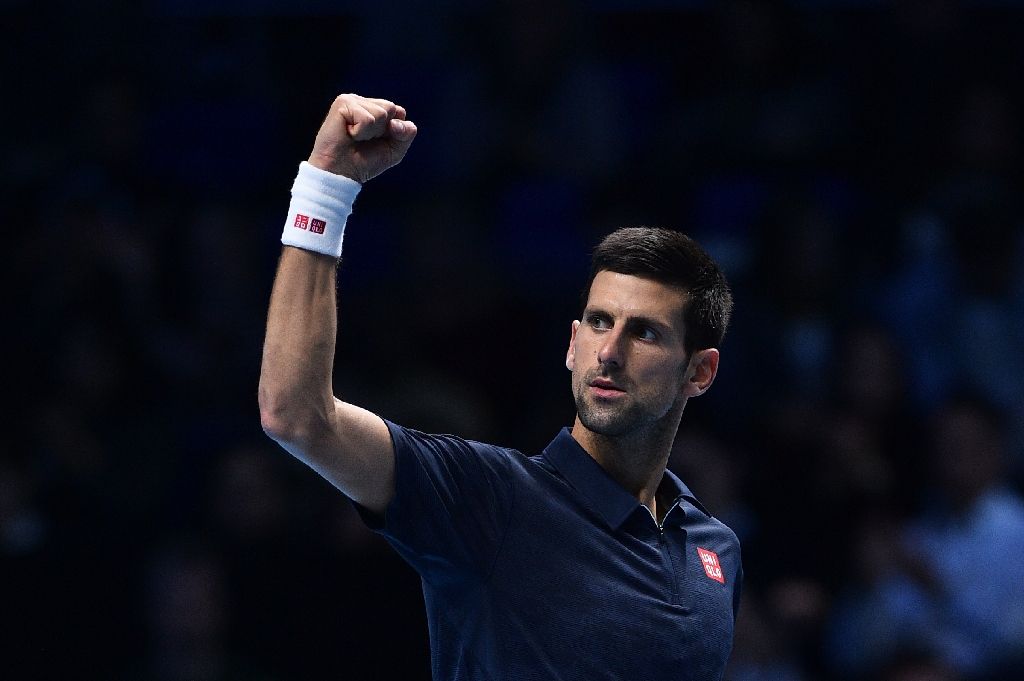 Andy Murray and Novak Djokovic will slug it out for the world number one ranking in a high-stakes final at the ATP Tour Finals after completing their contrasting paths to the dramatic showdown.
Murray and Djokovic's unprecedented clash for pole position will end with one of the old rivals finishing the year on top of the world after the Scot shattered his rival's 122-week reign at number one earlier this month.
Fittingly, they will bring the curtain down on the ATP season with both the prestigious Tour Finals title and the top spot up for grabs in Sunday's final at London's O2 Arena.
After staging a superb fightback to defeat Milos Raonic 5-7, 7-6 (7/5), 7-6 (11/9) in Saturday's first semi-final, Murray is just one win away from capping a dream year in perfect fashion.
But Djokovic can say exactly the same after the defending champion thrashed Japan's Kei Nishikori 6-1, 6-1 in the other semi.
Djokovic, who has a 24-10 lead in his head to head with Murray, said: "This is one of the biggest matches we will ever play against each other. The match everybody anticipated.
"This has never happened in the history of tennis. I'm privileged to be part of history.
"My level had been going in the right direction. Now it's coming up to the last match of the year. I hope we get a great final."
Crucially, Murray might be on his last legs after having to survive a three-hour 39-minute epic against Raonic that ranked as the longest match in Tour Finals history -- eclipsing the record mark set when Murray beat Nishikori in three hours and 20 minutes on Wednesday.
Written by Administrator
Saturday, 19 November 2016 16:32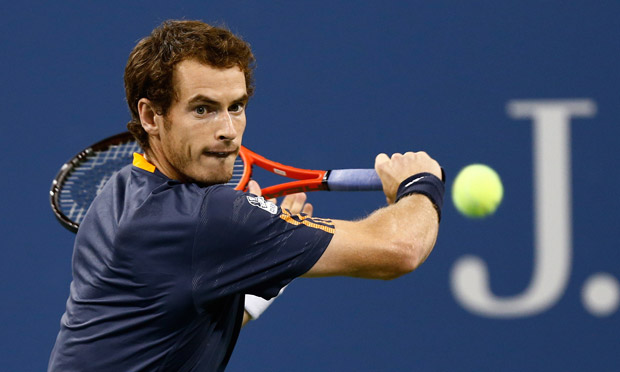 Andy Murray swept into the semifinals of the ATP Tour Finals with a 6-4, 6-2 victory over Stan Wawrinka on Friday as the world No. 1 remained on course for a final showdown against Novak Djokovic.
Murray brushed aside Wawrinka in 86 minutes at London's O2 Arena to ensure he finished top of his group and avoided a last four clash with Djokovic.
Instead, the 29-year-old will face Canada's Milos Raonic in Saturday's semifinals.
Wawrinka's defeat means Japan's Kei Nishikori qualifies as runner-up to Murray in their group, and he will take on defending champion Djokovic in the other semifinal.
Nishikori lost to Djokovic on his previous appearance in the semifinals in 2014.
The 26-year-old Nishikori suffered a frustrating warm-up for his latest meeting with Djokovic as the world No. 5 was beaten 3-6, 6-2, 6-3 by Marin Cilic in the evening session to leave him with two defeats in his three group matches.
Written by Administrator
Monday, 14 November 2016 18:50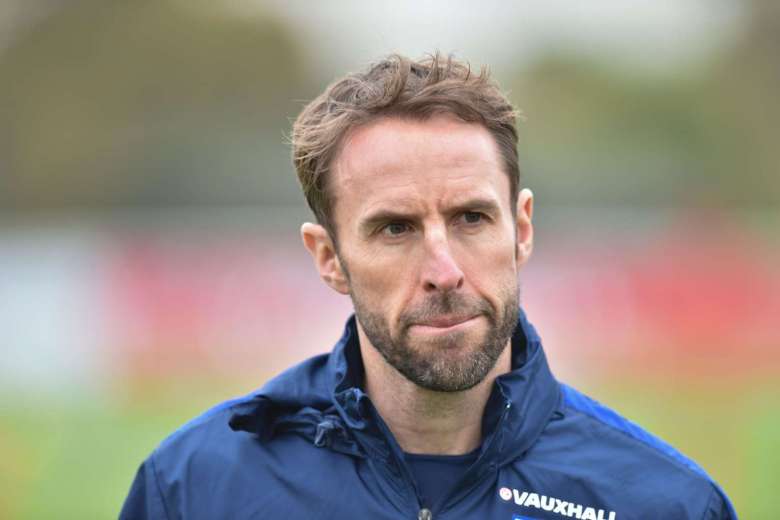 Gareth Southgate says he wants to know within weeks whether he will be England's next permanent manager.
The former England centre-back was given the job on a caretaker basis following the Football Association's dramatic decision to dispense with Sam Allardyce, whose one-game reign was ended by controversial comments he made to undercover reporters.
Meanwhile, England captain Wayne Rooney, who returned to the starting line-up against Scotland on Friday, and defender Ryan Bertrand, an unused substitute on Friday, missed Monday's training session at Tottenham Hotspur's training ground in north London with what the Football Association said were "minor issues".
Southgate has been in charge for England's past three games, including England's 3-0 win over old rivals Scotland in a World Cup qualifier at Wembley, a laboured victory over Malta and a goal-less draw away to Slovenia.
<< Start < Prev 1 2

3

4 5 6 7 8 9 10 Next > End >>


Page 3 of 23