World News
Top Headline
Other Headlines

  Footage from within one of Australia's offshore detention facilities for asylum seekers reached...
Read More...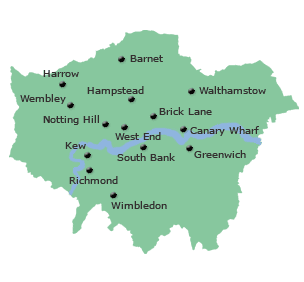 Sport
Written by Administrator
Monday, 18 June 2012 21:30
Denmark's Nicklas Bendtner was on Monday banned for one match and fined 100,000 euros (80,000 pounds $126,000) for flashing the sponsored waistband of his underpants while celebrating a goal during Euro 2012, UEFA said.
European football's governing body said that its Control and Disciplinary Body had decided to impose the fine and suspend him for "one competitive fixture" after the celebration during last Wednesday's 3-2 defeat by Portugal.
"This suspension applies to the next 2014 FIFA World Cup match, including the qualifying competition, for which Bendtner is eligible," a statement said on the UEFA website.
Bendtner has three days from the written receipt of the sanction to appeal.
UEFA last week announced disciplinary proceedings against the player for "improper conduct (Law 4 of the Laws of the Game)" during the Group B game in Lviv, Ukraine, that Denmark lost 3-2.
Law 4, which covers "The players' equipment" states: "Players must not reveal undershirts which contain slogans or advertising. A player removing his jersey to reveal slogans will be sanctioned by the competition organiser.
Article 18.18 of the "Regulations of the UEFA European Football Championship 2010-12" also states: "All kit items worn during the final tournament must be free of any sponsor advertising."
The waistband of Bendtner's green and white underwear had the name of a Dublin-based online betting firm. The company, Paddy Power, said on its website that they were "lucky pants".
Written by Administrator
Sunday, 17 June 2012 20:25
Jorge Lorenzo cruised to a comfortable win over defending world champion Casey Stoner in the British MotoGP here on Sunday, with Spaniards also clinching the Moto2 and Moto3 categories.
The Yamaha star, a winner here in 2010 when he went on to claim the title, extended his lead at the top of the championship standings on the strength of this his 42nd career success.
Stoner, who is retiring at the end of the 2012 season, narrowly managed to fend off his Honda teammate Dani Pedrosa for second.
Aside from Lorenzo, who now leads the MotoGP championship by 25 points, the feat of the day belonged to British rider Cal Crutchlow, who crashed heavily in Saturday practice and competed nursing a broken and dislocated left ankle.
Despite his injuries the gutsy Yamaha rider finished an admirable sixth, having left his hospital bed and starting at the back of the grid after missing qualifying.
A drained Crutchlow, an absentee last year after crashing in qualifying, told the BBC: "In all honesty it's been an emotionally draining and tough weekend.
"It was a long day yesterday, they told me at the hospital I wasn't going to be allowed to ride, but the medical staff here did a great job.
"Now I need to make sure I'm fit for the next race."
In dry conditions American Ben Spies, alongside surprise pole sitter Alvaro Bautista on the front row, shot into an early lead.
The Yamaha man was closely tracked by Stoner, with Bautista lying third and Nicky Hayden on a Ducati in fourth.
This quartet were clear of a chasing pack headed by Lorenzo, who turned up at Silverstone having rejected an offer to fill Stoner's place at Honda next season, instead signing a new two year contract with Yamaha.
Stoner, who won by 15sec in the wet here last year, pounced on a mistake by Spies to hit the front on lap five as Lorenzo moved up to fourth.
Written by Administrator
Saturday, 09 June 2012 21:09
Denmark threatened to spring a surprise as they led 2010 World Cup finalists Holland 1-0 at half-time of their Euro 2012 Group B match here.
Michael Krohn-Dehli broke the deadlock in superb style in the 24th minute as he sent both Dutch captain Mark van Bommel and John Heitinga the wrong way and his left-footed shot went between goalkeeper Maarten Stekelenburg legs.
Written by Administrator
Monday, 04 June 2012 10:11
Novak Djokovic and Roger Federer stayed on course for a mouth-watering French Open semi-final showdown, but only after they survived fourth round scares at a chilly Roland Garros.
Djokovic staged an epic recovery to defeat Italy's Andreas Seppi 4-6, 6-7 (5/7), 6-3, 7-5, 6-3 while Federer, the champion in 2009, dropped the first set against Belgian lucky loser David Goffin, the world number 109, before claiming a 5-7, 7-5, 6-2, 6-4 win.
World number one Djokovic, bidding to become just the third man to hold all four majors at the same time, and first since 1969, struggled in the cold conditions on Philippe Chatrier court against a player he'd beaten seven times in seven meetings.
"I played very badly, but I won thanks to my fighting spirit," said Djokovic, after a 25th successive Grand Slam match win took him into the Paris quarter-finals for the sixth time.
"He was the better player for the first two sets and I was fortunate to come through. But even at two sets down I still believed I could do it and that's about the only positive I can take. It was one of those days when nothing worked."
A lacklustre Djokovic committed 77 unforced errors to 22nd-seeded Seppi's 81 before pulling through after four hours and 18 minutes.
He will next face either French fifth seed Jo-Wilfried Tsonga or Switzerland's Stanislas Wawrinka, the 18th seed, for a place in the semi-finals.
Tsonga was leading 6-4, 7-6 (8/6), 3-6, 3-6, 4-2 when their match was suspended until Monday because of fading light.
The 25-year-old Djokovic has never got beyond the semi-finals in Paris and his discomfort on the testing red clay courts was starkly illustrated last year when a 43-match winning run was ended by Federer.
For the first two sets on Sunday, he was heading for the biggest shock since Rafael Nadal had his perfect 31-match, four-title stretch smashed by Robin Soderling at the same stage in 2009.
But the top seed regrouped as Seppi, who had also played five-set matches in the second and third rounds, wilted.
Victory represented the Serb's third win from two sets to love down after pulling off similar Houdini acts against Federer in the US Open semi-final last year and Wimbledon second round against Guillermo Garcia Lopez in 2005.
"I didn't have a good start in the third and fourth sets. That's the only thing I could have done better," said Seppi, who was playing in his first Grand Slam last 16 match at the 29th attempt.
Federer, the record 16-time Grand Sam title winner, booked his place in a 32nd consecutive quarter-final at the majors, but he had been just two points from going down two sets to love down in the ninth game of the second set.
Contesting his 50th successive Grand Slam tournament, the third seed will take on either Argentine ninth seed Juan Martin Del Potro or Tomas Berdych, the seventh-seeded Czech.
Their match was halted due to darkness with Del Potro leading 7-6 (8/6), 1-6, 6-3.
Written by Administrator
Thursday, 24 May 2012 07:16
Tokyo, Istanbul and Madrid made the first cut among bidders to host the 2020 Olympics, as the International Olympic Committee announced that Baku and Doha were dropped from the running.
The IOC will decide which city will host the 2020 Olympics in a final vote on September 7, 2013 in Buenos Aires. That gives the remaining hopefuls more than 15 months to make final impressions upon the IOC to boost their candidacy.
Tokyo 2020 bid chief Tsunekazu Takeda said Wednesday that being on the short list would help boost the spirits of the Japanese people after last year's devastating earthquake and tsunami, which killed about 19,000 people.
"I think this will be a big help for the Japanese people," Takeda said. "I think it will give big, big power to the people who suffered the disaster."
Tokyo is the only one of the candidates to have hosted the event before, doing so in 1964, and many see Tokyo as the pacesetter because of its sound plan for hosting the games.
Hosting the 2020 Olympics is also seen as an opportunity to help rebuild the country and bring some much-needed joy after last year's natural disaster.
Japanese Prime Minister Yoshihiko Nodo said hosting the Games would "serve as a symbol of Japan's recovery from last year's tragedy."
"With the Japanese government's full support for Tokyo's bid, our nation greatly desires to achieve the goal of hosting the Games," he said.
As in 2008, Tokyo is considered the frontrunner with the best technical file, but is facing fewer rivals this round, with the total number of candidate cities down from five last time.
With the 2018 Winter Olympics being held in Pyeongchang, however, there may be a reluctance to hold back-to-back events in Asia.
Ordinarily Madrid would be seen as running close with Tokyo, having beaten them in the race for 2016 only to finish a runner-up to Rio de Janeiro. Madrid also offers some of the best conditions for athletes.
But the specter of Spain's dire financial crisis hangs over the bid.
The IOC decision was a landmark sign of progress for serial bidder Turkey, which was shortlisted after failing to win the right to host the 2000, 2004, 2008 and 2012 Games.
"This is a historic moment," said Istanbul bid team member Hasan Arat.
Istanbul's pitch has not fundamentally changed since last time, but the bid team ironed out deficiencies in the original proposals.
"This time, Istanbul is ready to deliver," Arat said in a statement.
Istanbul, however, is also bidding to host the 2020 UEFA European Football Championship, and the IOC forbids hosting two major sports events in the same year.
Many believe that Turkish Prime Minister Recep Tayyip Erdogan, a former footballer, favors hosting the UEFA competition over the Olympics, but Arat insisted: "Our priority is the Olympics."
"The chance to compete on the greatest stage in sport in front of a home crowd will inspire a generation of young people," added Hidayet Turkoglu, the national men's basketball captain, who plays for the NBA's Orlando Magic.
To further trim the field, IOC officials will look mainly at the cities' ability to host a major sporting event, ranking their transportation capabilities and examining other infrastructure challenges they may face.
The IOC Working Group said in a report that aspects of Istanbul's proposal must be improved for a better experience for athletes.
Baku had also failed to make the short list last time but had insisted it learned from past mistakes.
The IOC, however, noted a lack of infrastructure and experience in hosting a major sporting event, as well as concerns about the impact of new venue construction on the city's architectural heritage.
There was also sadness in Doha after it was cut.
Written by Administrator
Wednesday, 23 May 2012 12:09
The Olympic torch took a wrong turn shortly before it crossed the Clifton Suspension Bridge in a spectacular display of fireworks.
The torch left the foggy streets of Bristol for North Somerset at 5.50am before travelling by convoy to visit Nailsea, Backwell and Flax Bourton.
But as it returned to Bristol via Nailsea the convoy took a wrong turn in Failand - delaying the relay by about 10 minutes.
Tens of thousands of people had lined the streets of Bristol to catch a glimpse of the flame.
Clifton Suspension Bridge was left suspiciously empty but all became clear when Rebecca Pantaney stepped on to the Grade I-listed structure and the loud bang of fireworks was heard.
Ms Pantaney won badminton gold at the 1998 Commonwealth Games as part of the women's team.
Written by Administrator
Tuesday, 22 May 2012 17:17
Newly-crowned European champions Chelsea confirmed on Tuesday that Ivory Coast striker Didier Drogba will leave the club when his contract expires at the end of June.
Drogba has been at the London club since 2004, joining from French side Marseille.
The 34-year-old scored a late equaliser against Bayern Munich in the Champions League final on Saturday and then converted the decisive penalty in a dramatic shoot-out after extra-time.
"I wanted to put an end the speculation and confirm that I am leaving Chelsea," he told Chelsea's website.
Written by Administrator
Friday, 18 May 2012 16:41
Liverpool's search for a new manager suffered a setback on Friday when Swansea boss Brendan Rodgers rejected the chance to talk to the Anfield club.
Rodgers is regarded as one of the best young managers in the Premier League and was high on Liverpool's list of potential candidates to replace Kenny Dalglish, who was sacked on Wednesday following a disappointing league campaign.
Fenway Sports Group, the Merseyside club's owners, have had an approach to speak to Wigan manager Roberto Martinez accepted and were also keen to interview Rodgers, but it was widely reported on Friday that the 39-year-old Northern Irishman has turned down the opportunity to speak to the Reds.
The Guardian reported that Rodgers believes Liverpool should already know enough about his qualities to offer him the job if they feel he is the right man, rather than involve him in a drawn-out interview process that may feature several managers.
He is also said to be keen not to be seen to chase other jobs out of respect to Swansea.
Written by Administrator
Monday, 30 April 2012 08:35
Hodgson has taken the first step towards becoming the next England manager after telling West Brom he wants to speak to the Football Association about replacing Fabio Capello.
West Bromwich Albion have confirmed permission has been granted for talks to open.
The move has stunned the English game as Tottenham Hotspurs manager Harry Redknapp was widely expected to get the job.
West Brom chairman Jeremy Peace said: "The club are currently in negotiations with Roy about a new contract - his current deal ends on June 30 - and remain very keen to bring these talks to a successful conclusion. However, Roy has expressed a desire to explore this opportunity and, accordingly, the club have granted him permission to speak to the FA.
"Roy has done a fantastic job over the past 15 months and the fact the FA want to discuss the England role with him is testament to that. However, we have emphasised to Roy how much we would like him to remain as our head coach and continue his major contribution to our project at the Hawthorns as we look to establish ourselves as a Barclays Premier League club."
It is still possible that Hodgson will say no to the England job but that seems unlikely as he has said in the past it would be "a tremendous honour".
Written by Administrator
Sunday, 29 April 2012 08:58
Bolton captain Kevin Davies hopes Fabrice Muamba can boost his side's survival bid by attending Wednesday's home game against Tottenham.
Muamba is making a miraculous recovery from the cardiac arrest he suffered in the abandoned FA Cup tie at Tottenham last month and Davies, who scored twice to earn a valuable 2-2 draw at Sunderland on Saturday, hinted the midfielder could be about to make his first appearance at a match since his horrific collapse.
Davies believes the sight of Muamba watching from the stands would provide a major boost to both his team-mates and Bolton's fans as Wanderers try to climb out of the Premier League relegation zone.
"There's talk he could be coming. It would give us a huge lift," Davies said.
While Muamba's presence would be a lift, Bolton manager Owen Coyle believes his team must follow the example of Davies to preserve their 11-year Premier League status.
Coyle, whose side remain in the bottom three, revealed the 35-year-old striker has played through the pain barrier in Bolton's battle against relegation.
<< Start < Prev 11 12 13 14 15 16 17 18 19

20

Next > End >>


Page 20 of 23