World News
Top Headline
Other Headlines

  Footage from within one of Australia's offshore detention facilities for asylum seekers reached...
Read More...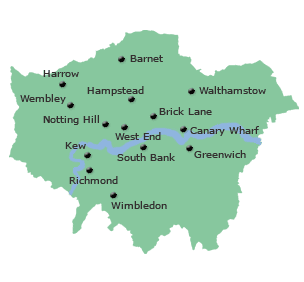 Sport
Written by Administrator
Tuesday, 30 July 2013 17:14
Three long years of Silver Arrow lurched past the targets. There was nothing: a measly victory in 58 races. This year it runs better already clear: Yesterday there was the seventh pole position in the last eight Grand Prix. So that more will follow after two wins, Mercedes upgraded its Silver Arrows to continue. So far it still stumbling block in the vote of the Mercedes on the Pirelli tires. To fix this, turn mastermind Ross Brawn (58) and his armada engineer the car now in a silver UFO: large-scale attack on Vettel with infra-trick and a lot of fresh wind.Two tiny thermal sensors are located directly in front of the front tires on the front wings. They look like mini-submarines, the size of a gherkin. To determine the temperatures of the abdomen and the surface of the tires, send the data immediately to the pits. So engineers can monitor the current temperature evolution of the two front tires. It is important for tuning the car and the perfect time for a tire change. And in the heat of battle in Hungary (to 39 degrees), the two heat-spies can be a very important help today. One passes the cooling air for the engine. The other is an innovation which could soon find several imitators – Lotus tried it out already.
Written by Administrator
Monday, 27 May 2013 18:39
A former world number one yet without a Grand Slam singles title to her name - and, moreover, one who arrived at Roland Garros on the back of opening round losses in her last four tournaments.
Yet Caroline Wozniacki shrugged off any talk of impending crisis on Monday as she breezed into the second round of the French Open with a 6-3, 6-2 swamping of British hope Laura Robson, who utterly failed to live up to high hopes of possibly scalping the number 10 seed.
British women have in recent decades shown scant affinity with Parisian clay -- Sue Barker was the last to lift the singles crown in 1976 -- yet Robson arrived with a ranking of 35 and having recorded victories this season over Petra Kvitova, Agnieszka Radwanska and Venus Williams.
Instead of seizing the day, Robson produced a nervy and error-strewn performance while Wozniacki in contrast rediscovered the kind of form which propelled her to the top of the rankings as early as October 2010.
Even so, the 22-year-old from Odense would have had every right to be cautious given a woeful record at the tournament which boasts just one run to the quarter-finals in six visits.
On Monday, however, and with golfer champion boyfriend Rory McIlroy willing her on, Wozniacki looked a decent bet to improve upon that record and possibly even steel herself to end her Grand Slam duck.
"To be honest my confidence has always been good," said Wozniacki after her win in 71min which featured five breaks of the Robson serve as well as three aces for good measure.
"I knew it was going to be a tough match because Laura is a great player. You know, she's young, but she has been playing really well lately," added the Dane, saying her greater experience had stood her in good stead against a player three years her junior who failed to produce the goods on the day on the Suzanne Lenglen court.
"I know where I stand. I know how I play my best. You know, she's only 19. She's so young. I know I'm only 22, but still, you know, it's still three years older.
"I know the type of play she was playing. You know, going into the match I knew what to expect, and I was just trying to do the things I had to do out there," said the blonde star, who next meets Serb Bojana Jovanovski after her concentrated aggression sent Robson packing.
Written by Administrator
Monday, 13 May 2013 18:35
Manchester United fans thronged around the club's Old Trafford ground on Monday to pay tribute to Alex Ferguson, their iconic manager who is retiring after guiding the Red Devils to the English Premier League title for a 13th time.
Dressed in the club's red, black and white colours, supporters were out in force in the northwestern city to cheer on the open-top bus tour jointly marking United's 20th title triumph and 71-year-old Ferguson's extraordinary 26-year career transforming the club into a powerhouse of world football.
The victory parade was to get under way with a send-off event at 6:00 pm local time (1700 GMT) outside the East Stand at Old Trafford.
Some fans had been waiting outside for eight hours to see Ferguson with the Premier League trophy one last time.
Supporters waved flags reading "Champions 2013", blew horns and sang "Fergie, we love you".
One banner erected at the start of the route read: "Sir Alex, nobody wants you to go but we all want to say thank you for staying so long."
Ferguson and club captain Nemanja Vidic were expected to address the crowd before the bus leaves via Sir Matt Busby Way, named in honour of United's post-war Scottish manager who guided them to five English championships in the 1950s and 1960s and the first European Cup triumph for an English club in 1968.
Ray Hurst, who has been a Red Devils fan for 48 years, stood outside the East Stand entrance to say farewell to Ferguson.
The 67-year-old, who lives in Bolton near Manchester, said he was "welling up" at seeing Ferguson wave goodbye.
"He's made our dreams come true and in great style, with fantastic football," he told AFP. "He inherited a pretty poor squad and it took him a few years to clear it out. He built it up bit by bit.
"I want to say to him: thanks for the memories.
"It's going to be a transition now. We need to back the new manager David Moyes and give him time -- just as we did with Fergie."
Alexine Blackburn, a carer from the Wythenshawe district, was stood by Old Trafford's memorial to the 1958 Munich Air Disaster that claimed the lives of eight United players among the 23 fatalities.
She had a red and white flag reading "Thank you Sir Alex" and gave it a big kiss.
"I've come to see the legend Sir Alex, I'm coming to say goodbye to him," she said.
"It broke my heart when he announced his retirement. He made me cry and I've been crying all week."
Tony Chaloryoo, from central Thailand but now living in Sheffield, northern England, posed for pictures outside Old Trafford.
He got there eight hours before the parade began.
Written by Administrator
Saturday, 13 April 2013 20:06
Arsenal scored three times in the last five minutes to beat Norwich City 3-1 at the Emirates Stadium and leap to third place in the Premier League table on Saturday.
Michael Turner's header looked to have consigned Arsene Wenger's men to defeat, but Mikel Arteta equalised with an 85th-minute penalty before a Sebastien Bassong own goal and an injury-time strike from Lukas Podolski completed the comeback.
Victory takes Arsenal above Chelsea and Tottenham Hotspur, neither of whom play in the league this weekend, and keeps them firmly on course to qualify for the Champions League.
The hosts had the best of the first half but the closest they came to scoring was an Olivier Giroud header in the 23rd minute that came back off the crossbar.
Turner put Norwich ahead in the 56th minute, ghosting in to meet Robert Snodgrass' inswinging free-kick with a close-range header.
Arsenal, who recalled Jack Wilshere and Theo Walcott after injury, saw Norwich goalkeeper Mark Bunn turn a Podolski shot onto the crossbar as they pushed for an equaliser.
It looked destined to be a frustrating afternoon for the home side, but Kei Kamara's tug on Giroud allowed Arteta to equalise from the spot before Bassong turned the ball into his own goal from Podolski's cut-back.
Podolski sealed victory in added time, beating Bunn with a low shot from Walcott's lay-off.
Norwich, 1-0 victors over Arsenal at Carrow Road in October, have now won just once in 16 matches and remain only four points above the relegation places.
News of Arsenal's late rally was a blow for Everton, who appeared to be closing on them after winning 2-0 at home to second-bottom Queens Park Rangers.
Written by Administrator
Sunday, 07 April 2013 16:57
Chelsea ruined Sunderland boss Paolo Di Canio's debut as the controversial Italian was left to rue his new side's misfortune in a 2-1 defeat at Stamford Bridge on Sunday.
Di Canio's appointment as Martin O'Neill's successor last weekend was greeted with a storm of negative headlines about his extremist right-wing political views, but more worrying for Sunderland fans was the decision to thrust a volatile character with no top-flight managerial experience into a relegation dogfight.
The former Lazio and West Ham forward has taken charge of a team in freefall and their situation is even more perilous after a frustrating afternoon in west London extended their winless to nine matches.
Initially it seemed Di Canio was about to mastermind a dream debut as Cesar Azpilicueta's own goal gave Sunderland a deserved lead on the stroke of half-time.
There was no lack of effort from Sunderland, but Di Canio's luck was out as Matthew Kilgallon's bizarre own goal handed Chelsea an equaliser and Branislav Ivanovic netted the winner with a strike he knew little about.
Di Canio now has six games to prove he hasn't been cursed after crossing paths with the Black Cats, while Chelsea go into the final weeks of the season in upbeat mood after securing a third successive win in all competitions.
A gruelling week that started with an FA Cup triumph against Manchester United and featured a Europa League win over Rubin Kazan, ended with the Blues climbing above Tottenham and Arsenal into third place in the Premier League.
All eyes were on Di Canio as he emerged onto the touchline just before kick-off and made a beeline for the Chelsea bench and embraced John Terry, one of the few supportive voices in a torrid week.
Di Canio almost enjoyed the perfect start when Stephane Sessegnon escaped some sloppy marking from Ivanovic and fired into the side-netting from a tight angle in the opening moments.
It was clear Sunderland's players were keen to impress Di Canio, but Craig Gardner was fortunate to escape with only a booking after a lunging foul on Senegal striker Demba Ba.
Di Canio has never been the shy, retiring type and he paced the touchline with trademark intensity, responding with furious, arm-waving reaction when Sessegnon chose the wrong option.
Written by Administrator
Saturday, 06 April 2013 19:12
Outsider Auroras Encore won the Grand National here on Saturday at Aintree racecourse.
Written by Administrator
Thursday, 04 April 2013 11:07
Chelsea will resume their quest to become the first British side to win all three major European club competitions when they host Russian hopefuls Rubin Kazan in their Europa League quarter-final first-leg tie on Thursday.
Last season's Champions League triumph left the west Londoners with just Europa League honours missing from the club's trophy cabinet, having already lifted the now-defunct Cup Winners' Cup on two occasions -- 1970/71 and 1997/98.
Despite a forgettable Premier League campaign, Rafael Benitez's maligned tenure at Stamford Bridge still has the Blues in the hunt for both domestic and European silverware after Chelsea despatched rivals Manchester United on Monday to progress to the last four of the FA Cup.
Chelsea will likely be without defensive duo Ashley Cole (hamstring) and Gary Cahill (knee) for both legs of the clash.
However goalkeeper Petr Cech, who helped preserve the Blues' 1-0 victory over United, insists the defending European champions will enter the fixture in a positive frame of mind.
"It's always important to beat big teams for the confidence. We are not having such a fantastic season in terms of the league, but (the win over United) shows we can still beat the top teams and it gives us confidence to play another game on Thursday," he said.
In Rubin, Chelsea face a side that has already eliminated holders Atletico Madrid and one that is unbeaten in five European away games.
Benitez's charges though boast an imposing home record on the continental stage with an 11-game unbeaten streak of their own. They also own a perfect record against Russian opposition with four wins from as many matches.
Of the eight teams left in the competition, Tottenham are the only club to have previously lifted the trophy (1971/72 and 1983/84).
Spurs host Swiss pacesetters Basel in the first leg, a pairing that ostensibly favours Andre Villas-Boas' men.
"I think hopefully going past Basel would mean a lot to the club -- being present in a European semi-final.
"We dream of winning trophies so our focus on the Europa League won't shift," said Villas-Boas.
Written by Administrator
Tuesday, 02 April 2013 10:00
New Sunderland manager Paolo Di Canio on Tuesday faced a barrage of questions about his support for fascism, after his appointment prompted a club director to quit and outrage among many fans.
The club in northeast England, a former industrial area built on coal mining, ship-building and heavy industry, also provoked the ire of one trade union, which has demanded that they remove its banner from their Stadium of Light ground.
Di Canio, facing the media for the first time since succeeding Martin O'Neill on Sunday, was repeatedly asked whether he was a fascist, in reference to a statement he made in 2005 when he said: "I am a fascist, not a racist".
The former Lazio, Celtic and West Ham United striker, who was also once banned for giving a raised-arm salute to hardcore fans of the Rome club, responded: "I don't have to answer that anymore.
"There was a very good statement from the club, very, very clear words that came from me. I don't want to talk anymore about politics. We're not in the Houses of Parliament. I'm not a political person.
"I only want to talk about football... In 45 years, I've never had a problem with anyone."
The news conference in Sunderland was not carried live by television channels amid the controversy unleashed by Di Canio's appointment in a predominantly working class area of Britain where left-wing political support has traditionally been strong.
Written by Administrator
Sunday, 31 March 2013 05:45
World No. 1 Serena Williams rallied to defeat world No. 2 Maria Sharapova 4-6, 6-3, 6-0 on Saturday in the WTA Miami final, winning the event for a record sixth time to claim her 48th career tour title.
Williams, who had shared the all-time Miami women's title mark with Steffi Graf, won the last 10 games in adding to a trophy haul that included crowns in 2002, 2003, 2004, 2007 and 2008 and runner-up efforts in 1999 and 2009.
It was the 11th match victory in a row for Williams over Sharapova, coming in their first meeting as the top two players in the world rankings, and gave the 31-year-old American a 12-2 edge in their all-time rivalry.
Williams became only the fourth woman in the modern era to win the same event six times, joining Graf, Chris Evert and Martina Navratilova. Graf's husband, Andre Agassi, won the Miami men's title six times.
Williams, a 15-time Grand Slam singles champion, also became the oldest women's champion in Miami history, four months older than Evert when the legend won here in 1986 at 31 years and two months of age.
Sharapova suffered her fifth championship-match loss at Miami and still looks for her first Miami title after having been denied a 29th career WTA triumph.
Four-time Grand Slam title winner Sharapova had won 11 matches in a row without dropping a set since losing to Williams in a Doha semi-final.
Sharapova's only two victories over Williams came in 2004 in the Wimbledon final and the WTA Los Angeles final.
Written by Administrator
Sunday, 03 March 2013 14:31
Former world number one Rafael Nadal cruised to his 38th claycourt title at the Mexican Open, claiming his second title in three events since returning from a seven-month injury layoff.
Nadal, who has never lost to a fellow Spaniard in a final, kept his perfect record intact by routing reigning three-time champion David Ferrer 6-0, 6-2.
Second seed Nadal, who also won this event in 2005, was appearing in his third final of the year. He won in Sao Paulo on February 17 and was runner-up in Vina del Mar, Chile, the previous week.
<< Start < Prev 11 12 13 14

15

16 17 18 19 20 Next > End >>


Page 15 of 23