World News
Top Headline
Other Headlines

  Footage from within one of Australia's offshore detention facilities for asylum seekers reached...
Read More...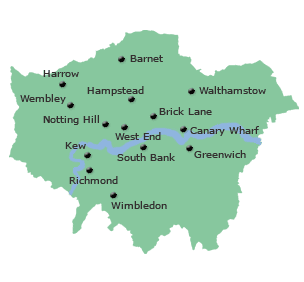 Sport
Written by Administrator
Wednesday, 09 July 2014 09:38
Germany inflicted a historic 7-1 rout on hosts Brazil on Tuesday to reach the World Cup final as Miroslav Klose became the all-time leading scorer in the history of the tournament.
Brazil have never suffered such a big defeat in any international tournament and never put on such a shambolic defensive performance as during an 18 minute first half period when Germany scored four goals, three of them in just 179 seconds.
Written by Administrator
Sunday, 29 June 2014 17:13
Brazilian fans launched fireworks, danced and breathed a huge collective sigh of relief Saturday after their team narrowly escaped an embarrassing World Cup exit.
Brazilians watching in their homes, at bars and on giant public screens exploded with joy after the Selecao won a heart-stopping penalty shootout against Chile in the tournament's first knock-out game.
They shouted "Brazil! Brazil!" from their apartment and car windows, blowing on plastic vuvuzela horns and setting off fireworks.
The country had been staring at a potential repeat of a national trauma: The 1950 World Cup final defeat against Uruguay the last time the tournament was played in Brazil.
Some also feared that defeat could have revived an anti-World Cup protest movement that has faded into the background.
As Saturday's game in the southeastern city of Belo Horizonte headed toward the penalty shootout, cities from Brasilia to Sao Paulo and Rio de Janeiro became eerily quiet.
In Sao Paulo, where 25,000 people watched at an official "fan fest," Brazilians bedecked in the yellow team jersey held hands or looked away in agony for each penalty shot. The few Chileans also held each other.
Screams erupted after every penalty Brazil scored, groans when they missed.
In the end, the throngs of Brazilians danced and sang.
But many were worried about the team's performance in a game that ended in a 1-1 tie and was only won thanks to the heroics of goalkeeper Julio Cesar, who stopped two penalties to send his team through to the quarter-finals.
"I don't have much confidence. Brazil need to improve a lot. Otherwise, they'll destroy our hearts," said Adriano Sacon, 40, who had made a tower of 23 empty plastic cups, one for each beer he drank during what he described as "a very tense game."
Written by Administrator
Wednesday, 25 June 2014 09:21
Uruguay striker Luis Suarez sparked a Twitter storm with his World Cup bite scandal, from pictures of him with a muzzle to a reaction from once-bitten boxing legend Evander Holyfield.
Uruguay's 1-0 victory over Italy on Tuesday, which qualified them to the second round at the European team's expense, was overshadowed by allegations Suarez got away with biting defender Giorgio Chiellini on the shoulder.
"I guess any part of the body is up for eating," wrote Holyfield, whose ear was partly chomped off by rival Mike Tyson in a 1997 heavyweight fight.
Other social media users published photo montages of the Liverpool forward, who had been sanctioned twice before for biting players in the Netherlands and England.
One picture shows him with the mask of Hannibal Lecter, the fictional, cannibalistic serial killer portrayed by Anthony Hopkins in "Silence of the Lambs."
In another movie meme, Suarez replaced the shark in an old poster of the movie "Jaws" with the comment: "Someone call Steven Spielberg."
Others have him sporting a dog's flea collar and many more with vampire fangs, or as part of the cast of the zombie television show "Walking Dead."
The incident made the front page of the New York Times web site, while the Huffington Post's British version used the headline "Chewy Luis and the Blues."
Suarez, meanwhile, shrugged the accusations that he bit Chiellini, telling Uruguayan television: "There are things that happen on the pitch, and you should not make such a big deal out of them."
The Italian player was adamant Suarez had bitten him, showing his wound to the referee during the game and telling Italian television that he still had a mark after the game.
An AFP picture showing Chiellini crying out in apparent pain and pulling down the top of his shirt to show apparent bite marks while Suarez rubbed his teeth went viral within minutes of the final whistle.
Written by Administrator
Wednesday, 11 June 2014 18:46
A whopping 68 percent of Brazilians believe their team's name is on the World Cup -- and coach Luiz Felipe Scolari is the man to deliver it.
With Brazil's tournament opening clash with Croatia looming on Thursday, a survey by polling firm Datafolha underscored the sense of national expectation surrounding Scolari's squad.
An overwhelming majority of Brazilians expect the country's players to clinch a sixth World Cup crown next month.
Five percent were betting on Germany, while just three percent liked arch-rivals Argentina and reigning champions Spain.
The poll also revealed a high level of confidence in Scolari to mastermind the win, with 68 percent rating his performance as great or good.
Fourteen percent said it was average and two percent said it was bad or terrible.
Sixteen percent did not respond.
The rating is better than the 51 percent Scolari had in June 2002, in the middle of the World Cup in Japan and South Korea -- which Brazil went on to win, its fifth world title.
Scolari returned to coach the national team in 2012, replacing Mano Menezes.
Written by Administrator
Tuesday, 10 June 2014 20:31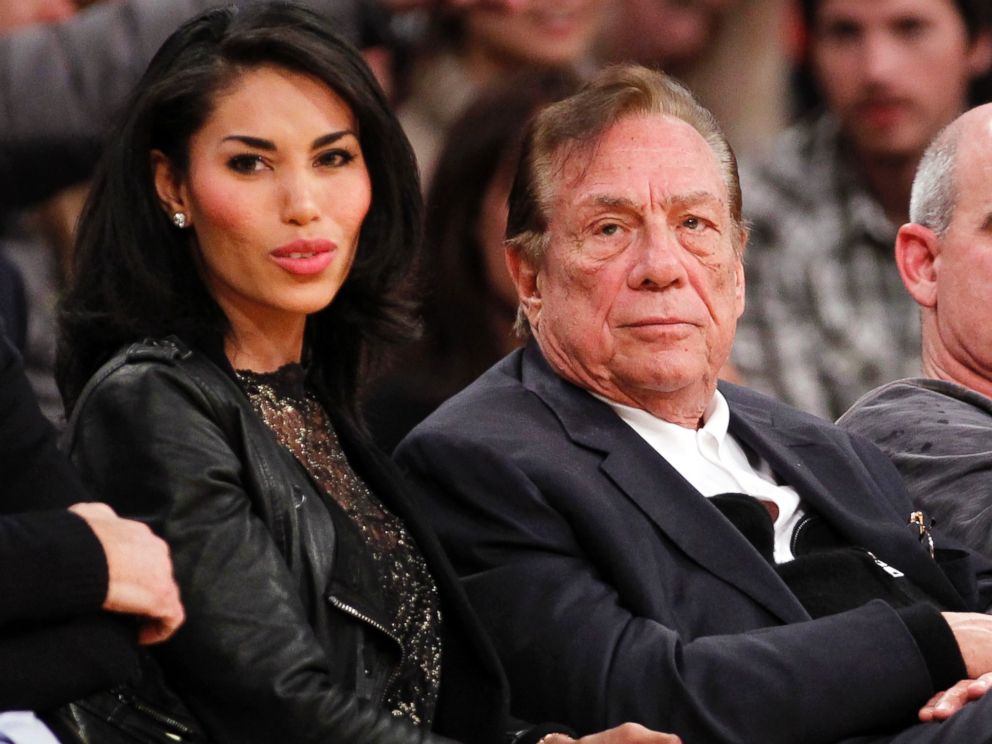 Donald Sterling, the embattled owner of the Los Angeles Clippers, has decided to fight to keep the NBA team and pull out of a $2 billion sale deal, according to reports.
Sterling, whose racist comments prompted NBA commissioner Adam Silver to ban him for life, had announced last week through his attorney he had agreed to sell the Clippers for Steve Ballmer for $2 billion.
"The deal is off," Sterling attorney Max Blecher said Monday in an e-mail to ESPN, which also reported that Sterling has instructed the lawyer to pursue a $1 billion lawsuit against the league and Silver and withdraw support for a sale.
Blecher would not say if the decision to change his mind came as a result of the NBA being unwilling to back off the life ban and $2.5 million fine imposed by Silver.
"I have decided that I must fight to protect my rights," Sterling said in a statement to NBC. "While my position may not be popular, I believe that my rights to privacy and the preservation of my rights to due process should not be trampled.
"I intend to fight to keep the team."
NBA owners were set to meet last week and vote on whether or not to strip Sterling of the Clippers, but the gathering was called off when the deal with Ballmer, negotiated by Sterling's wife Shelly, was thought to be done.
The unraveling of the sale could lead owners to reschedule the meeting and vote on Sterling's fate as an owner, a vote Silver said he expects will support pulling the team from Sterling.
Written by Administrator
Sunday, 20 April 2014 17:56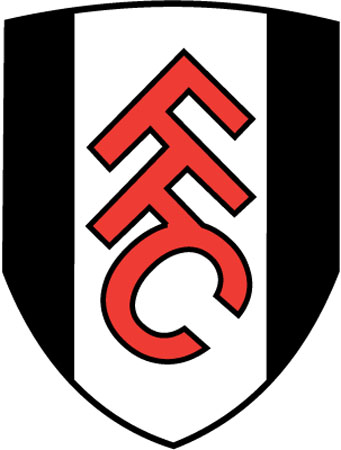 Fulham squandered an opportunity to escape the Premier League relegation zone on Saturday after going down 3-1 at London rivals Tottenham Hotspur.
Felix Magath's improving side had won their two previous games and they reacted impressively after falling behind to a close-range Paulinho strike in the 35th minute, with Steve Sidwell equalising almost immediately.
However, second-half goals from Harry Kane and Younes Kaboul secured victory for Tim Sherwood's Spurs, with Sidwell seeing a late penalty saved by Spurs goalkeeper Hugo Lloris.
Defeat left Fulham two points from safety, ahead of a home game with Hull City next weekend.
"If we had got any points here, it would have been an extra point for us," said Fulham manager Magath.
"We have to win our home games and I think we can manage it."
Sixth-place Spurs closed to within four points of the Champions League places, although they have played a game more than both fourth-place Arsenal and fifth-place Everton.
With leaders Liverpool not in action until Sunday, when they visit Norwich, Chelsea can provisionally take over at the top of the table if they win at home to bottom club Sunderland in Saturday's late game.
Fulham slipped one place to 19th after Cardiff City moved above them on goal difference by drawing 1-1 at home to Stoke City.
Marko Arnautovic gave Stoke the lead from the penalty spot in first-half injury time after Kim Bo-kyung was contentiously adjudged to have tripped Peter Odemwingie.
Written by Administrator
Sunday, 09 March 2014 13:38
Manuel Pellegrini insists his Manchester City side will not be distracted by their Champions League tie against Barcelona when they take on FA Cup holders Wigan on Sunday.
Pellegrini's team trail Barcelona 2-0 ahead of Wednesday's last-16 second leg, but before turning their attention to the Catalan giants, City must focus on an FA Cup quarter-final revenge mission against the Latics at Eastlands.
City suffered a shocking 1-0 loss against Wigan, who were then in the Premier League, in last season's FA Cup final, a defeat which proved to be Roberto Mancini's final match in charge.
Pellegrini's men have struggled on occasions against second tier opposition in the cups this season.
They were taken to a replay by Blackburn in the FA Cup and trailed 2-0 to Watford in the early stages of their fourth round tie.
But Pellegrini, whose side won the first leg of a potential domestic treble with their League Cup final success over Sunderland last weekend, is not concerned about City taking Uwe Rosler's Championship side lightly.
"We are just thinking about the game against Wigan," Pellegrini said.
"We know it is a tough game, it is not an easy game, they are playing very well, they win all their last matches so when we finish on Sunday the FA Cup we will just start thinking about Barcelona.
"I am looking to every competition with the same importance. On Sunday we have to play FA Cup, so we are thinking about FA Cup.
"When we finish that we will try to make a good match against Barcelona to try and have our revenge and continue in the Champions League.
"Maybe it is not easy for us to play against different teams in the way we always want to do it but it is very important to try to continue the way we want to do it."
Written by Administrator
Monday, 24 February 2014 11:15
Roger Federer's performance in reaching the semi-final of the Australian Open last month is the first step in a mini-revival of tennis' great legend. This week could see the second.
That is the scenario Federer intends pursuing when he returns to the ATP Tour and tries to win back the title at his adopted second home at the Dubai Open.
Victories over Andy Murray and Jo-Wilfried Tsonga in Melbourne will be followed by a chance to challenge Novak Djokovic, the top-seeded titleholder, here.
Although the formidable Serb is seeking a record fifth Dubai title, Federer has a better record against Djokovic than against Rafael Nadal, the man who halted him last month, and he feels encouraged by his performances in the first Grand Slam of the year.
"I think it has been a very good start to the season for me overall, " Federer said.
"I have played some really good tennis. I still feel my best tennis is ahead of me right now.
"So I'm looking forward to the coming months, and how they're going to play out, and hopefully by April I feel like I'm going to be a hundred percent again."
Federer believes his moderate 2013 results were caused partly by fitness problems, triggered by a persistently troublesome back, and that he is in significantly better shape this year.
Written by Administrator
Sunday, 09 February 2014 12:51
Veteran Jenny Jones made history on Sunday as she won Britain's first ever Winter Olympics medal on the snow.
Jones, 33, claimed bronze in the women's slopestyle snowboarding competition after a second run score of 87.25, behind Jaime Anderson (95.25) of the US in gold and Finland's Enni Rukajarvi (92.50).
Written by Administrator
Monday, 23 December 2013 14:17
Chris Froome has signed a new contract with Team Sky for 2014 and will have the nucleus of the team which helped him win the Tour de France at his side again.
Froome heads a list of 10 riders who have signed on again, including Peter Kennaugh, David Lopez and Ian Stannard, who were part of the line-up that helped him succeed Bradley Wiggins as Britain's second winner of the Tour.
They have also put pen to paper along with Luke Rowe, Salvatore Puccio, Sergio Henao, Chris Sutton, Danny Pate and Xabier Zandio.
Wiggins, on the other hand, is heading into the final year of his contract with the team.
Two of Froome's key support riders, Richie Porte and Geraint Thomas, extended their deals mid-season.
Froome said on teamsky.com on Monday: "This has been an incredible year for me and I'm delighted to finish it off by signing a new contract with Team Sky. I've been with this team since the start and I know this is the right place for me to continue to grow as a rider.
<< Start < Prev 11 12

13

14 15 16 17 18 19 20 Next > End >>


Page 13 of 23