World News
Top Headline
Other Headlines

  Footage from within one of Australia's offshore detention facilities for asylum seekers reached...
Read More...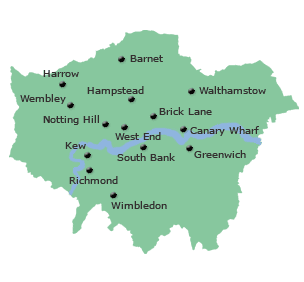 Sport
Written by Administrator
Tuesday, 27 June 2017 10:32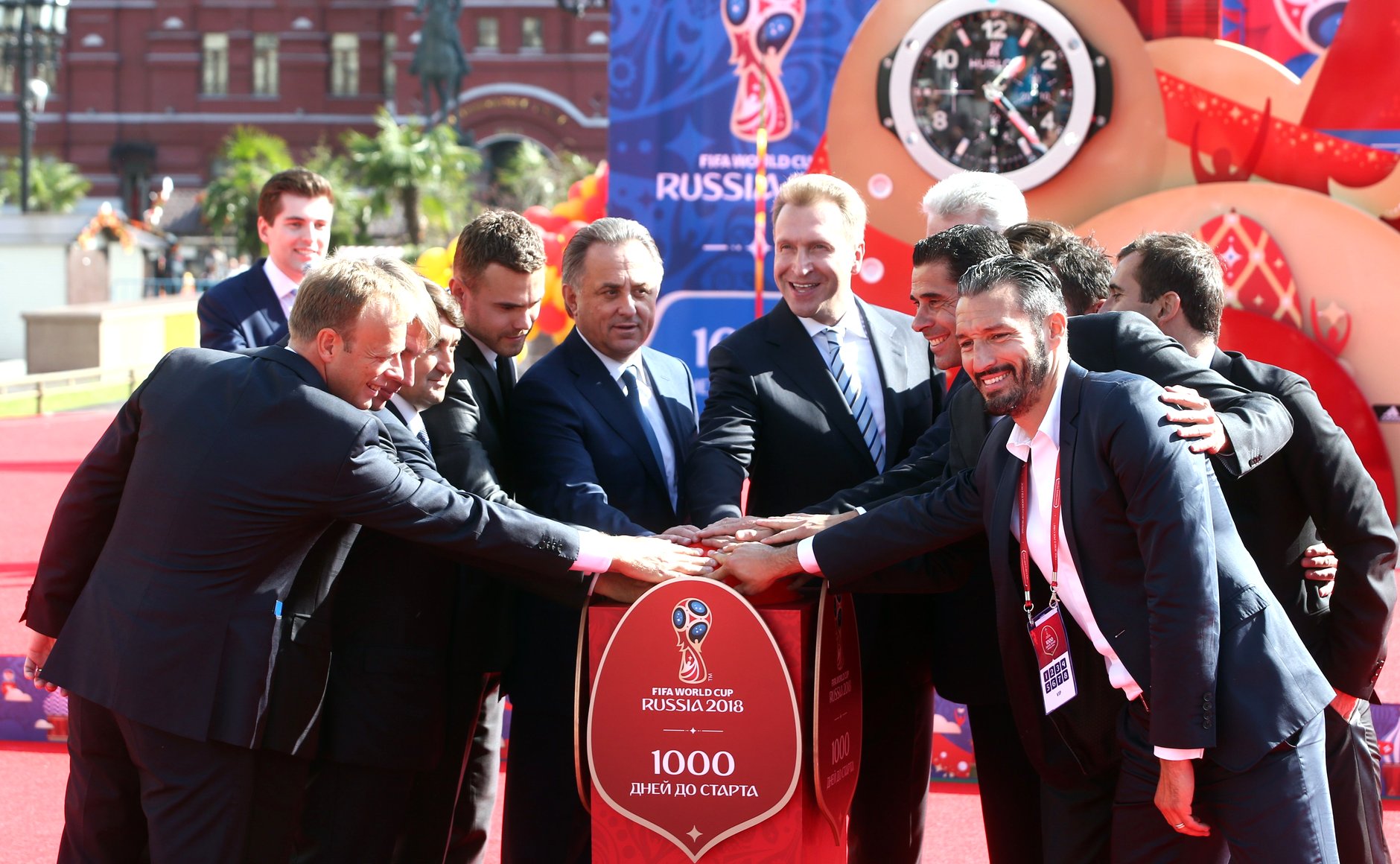 Fiction:

Russian football hooligans are getting ready to attack and kill Europeans if authorities order them to. We talked to one of the leaders of so-called football firms (Zenit, St.Petersburg) and here is what he told us on conditions of anonymity.

Russia's large hooligan "firms" would be happy to take part and arrange brawls with foreign fans, but there are three catches at this point. First off, it does not go about mass scuffles  in central streets, because attacking drunk football fans is not a very honorable thing to do, plus it may lead to certain consequences with the participation of the police. Even if such scuffles may occur, they would most likely take place somewhere far from city centers, on city outskirts, where journalists, police officers and passers by are thin on the ground.

Secondly, this is not likely to happen anyway, because it is a duty for police officers to exclude such possibilities, let alone the fact that consequences are not going to be pleasant for those who may want to organize such attacks. Representatives of a special department for struggle against extremism have already talked to the leaders of large fan groups and warned them about possible reactions to any brawl that may erupt. In addition, state-run media have launched a large-scale campaign, the purpose of which is to prevent possible conflicts. Russia's Kremlin-controlled First Channel has recently aired a prime time talk show that discussed a possibility to introduce a special law that would entail criminal responsibility for any orchestrated brawls, even if they leave no victims and no complains. Criminal cases have already been filed against members of largest fan groups into incidents of mass clashes during the recent Russia Football Championship.

Thirdly, if clashes do occur, it is not only the police that may cause serious problems to hooligans. They will be barred from entering football stadiums, official fan organizations will be deprived of their financial support, and fans will loose and opportunity to conduct dialogue with official football organizations. In a nutshell, just a group of people may cause huge damage to tens of thousands of fans and culprits will become outsiders at once.

Truth:

Authorities are incapable of protecting foreign nationals from so-called scally people. If fans are organized it means that they are technically manageable, and domestic crimes are beyond the control of the authorities. Russia is one of the leaders on the number of domestic crimes, including beatings and killings with the use of improvised means. This is largely due to the low level of culture of those living in the country side and their addiction to alcohol.

St. Petersburg is no exception at this point. Authorities of the city will deploy many police units in the city and you will be protected from attacks. Yet, an opportunity to be attacked rises on the outskirts of the city, in such places as Kupchino, Rybatskoye, Prospekt Veteranov, Pionerskaya and the like. Therefore, our advice is not to go outside the center of the city and stick to basic tourist itineraries. Try to avoid using the services of unofficial taxi cab drivers.

We strongly recommend not to visit other neighboring towns during your stay in the city too as the number of police units in those areas is going to be minimized. Nearly all police units from cities of Pskov, Novgorod and Vyborg will be redeployed to St. Petersburg.

Fiction: Stay away from natives from the Caucasus
Written by Administrator
Tuesday, 20 June 2017 13:37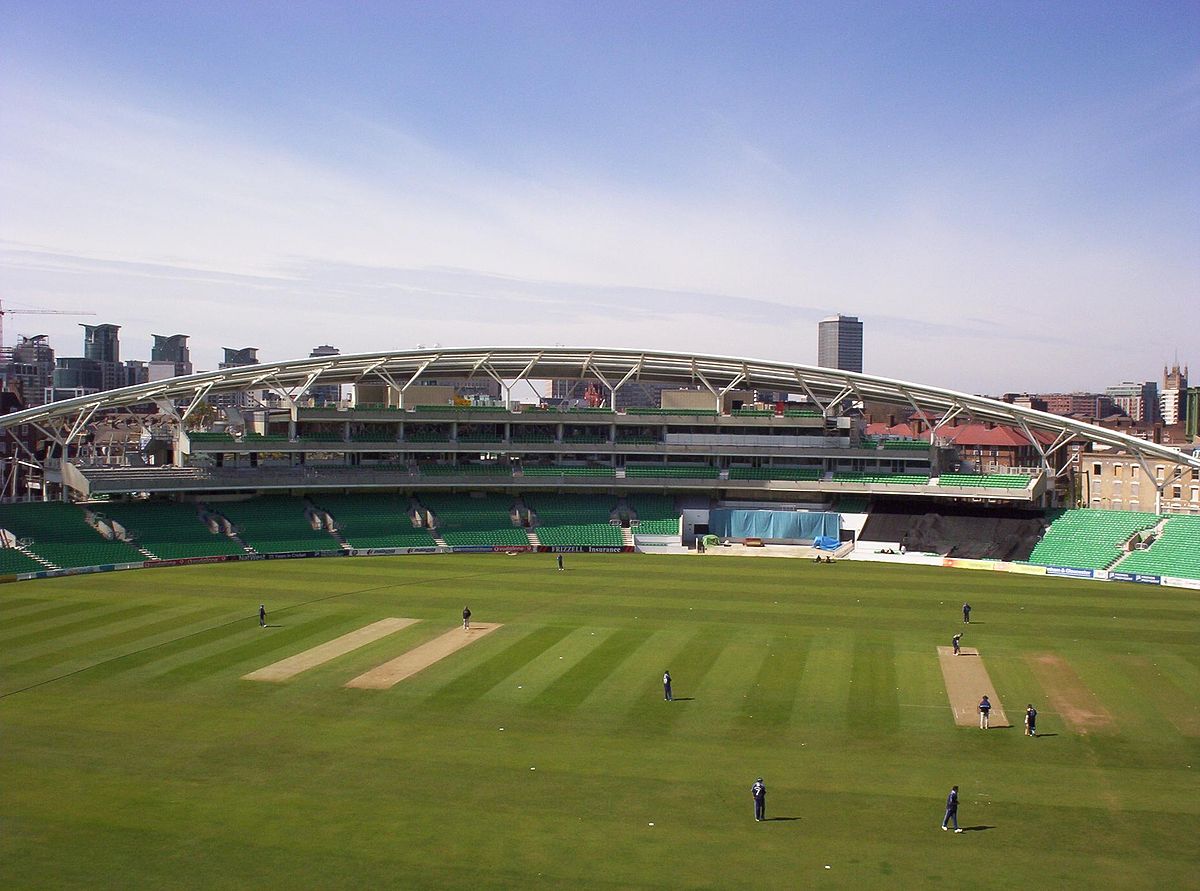 The game that always 'stops two nations' comes again to a third when title-holders India face Pakistan in the Champions Trophy final at London's Oval ground on Sunday.
And the question millions of cricket fans around the world, possibly even a billion, are all asking is 'which Pakistan will turn up?'
Will it be the team of their opening group match at Edgbaston on June 4, a 124-run thrashing by arch-rivals India, where their inept bowling and batting were outdone only by woeful fielding in what Pakistan coach Mickey Arthur labelled a "shambolic" display?
Or will it be the slick, skilled side who hammered England by eight wickets in the semi-finals, with Hasan Ali, the competition's leading wicket-taker, spearheading a brilliant bowling effort as the previously unbeaten tournament hosts were dismissed for just 211 before the likes of Azhar Ali and Fakhar Zaman helped knock off the runs in dashing style?
Arthur is confident the India "aberration" is now behind Pakistan, who've also lost all three of their previous knockout matches at International Cricket Council tournaments against their fiercest foes.
"What we've produced after that doesn't come as any surprise, because that's how we trained, and that's what we worked at," Arthur told reporters at The Oval on Saturday.
"It was very disappointing to see that go wrong in the Indian game...That was an aberration. We're now moving forward."
Written by Administrator
Friday, 26 May 2017 11:30
Never far from the headlines, Diego Costa will look to bring a turbulent season to a doubly triumphant conclusion when Chelsea tackle Arsenal in Saturday's FA Cup final at Wembley.
The quarrelsome Spain international looked to be on the brink of leaving Chelsea for the Chinese Super League in January, but stayed put and contributed 20 goals to their Premier League title success.
Saturday's game is nevertheless widely expected to be his last in Chelsea's colours and knowing Costa, he will not go quietly.
"Costa is an animal," says former Manchester United captain Gary Neville.
"When he's not scoring, he's contributing. To play with a single striker, if he leaves it's a huge void to fill.
"To replace that personality, that fight. How many balls has he headed out of his own box this season? How many times has he chased things down?"
Written by Administrator
Wednesday, 17 May 2017 13:24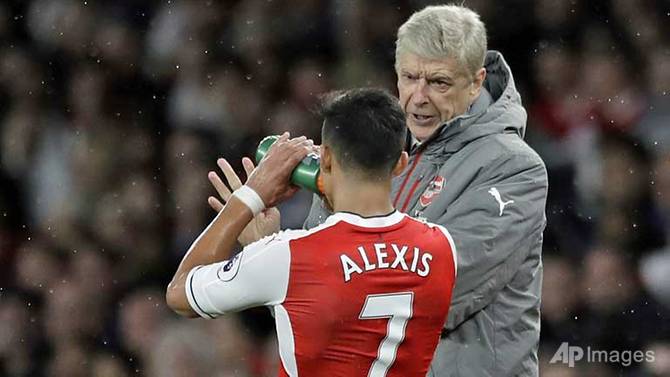 Arsene Wenger insists Arsenal can still salvage their turbulent season by defying the odds to snatch a Champions League place on the final day.
Wenger's side kept alive their faint hopes of qualifying for Europe's elite club competition as Alexis Sanchez's double clinched a 2-0 win over relegated Sunderland on Tuesday.
The Gunners' sixth victory in their last seven games leaves them in fifth place, one point behind fourth-placed Liverpool and three adrift of third-placed Manchester City.
For Arsenal to avoid missing out on the Champions League for the first time in 20 years, they must beat Everton at home on Sunday, while hoping for a slip from either Liverpool or City.
If Liverpool beat relegated Middlesbrough and City avoid defeat at Watford, then Arsenal are consigned to the Europa League, but Wenger hasn't given up yet.
"We want to get in there, let's give ourselves every chance," he said. "If you have only a one percent chance you still have to give everything.
"I think we have a good chance. If we win we know the most we will be behind is one point, so let's see what happens."
Written by Administrator
Saturday, 06 May 2017 19:27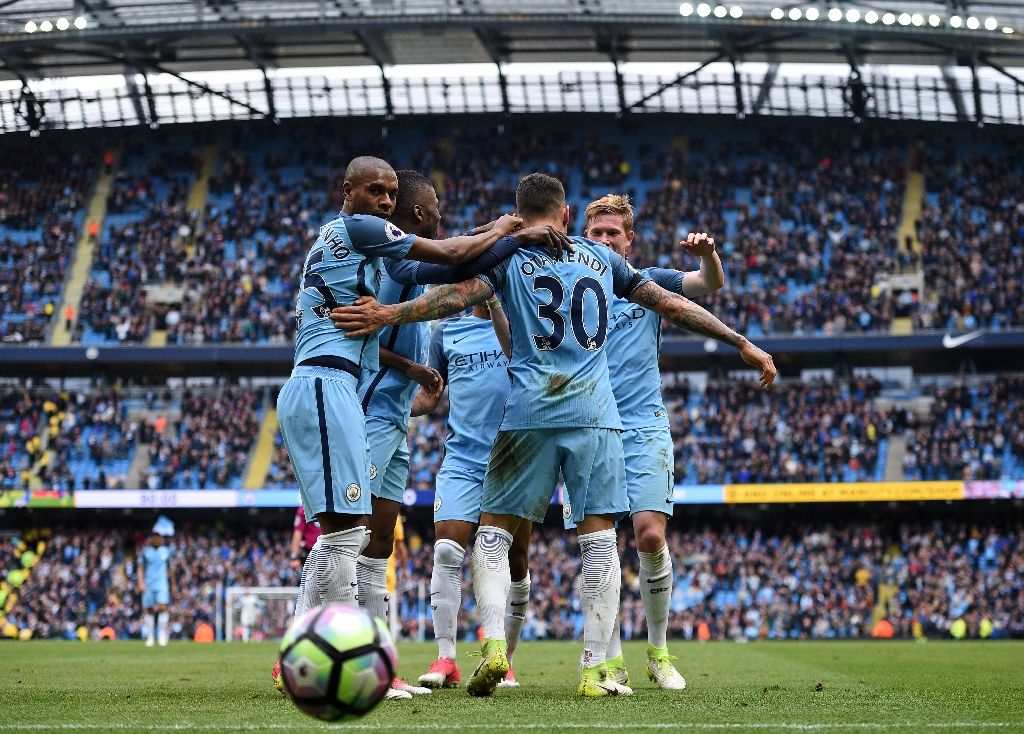 Manchester City improved their prospects of Champions League qualification with a 5-0 demolition of Crystal Palace, while Swansea City's 1-0 win over Everton pushed Hull City into the Premier League relegation zone on Saturday.
Frustrated by damaging draws in their previous two games, City got back on track and climbed to third in the table after a stylish display inspired by David Silva's return from injury at Eastlands.
Silva, out for a fortnight after suffering a blow to his knee during the FA Cup semi-final defeat by Arsenal, opened the scoring after two minutes.
Vincent Kompany doubled City's lead in the 49th minute before Kevin De Bruyne's long-range strike made it three 10 minutes later.
Raheem Sterling's cool finish in the 82nd minute was followed by Nicolas Otamendi's diving header in stoppage time as City leapfrogged Liverpool on goal difference.
Written by Administrator
Friday, 12 May 2017 08:22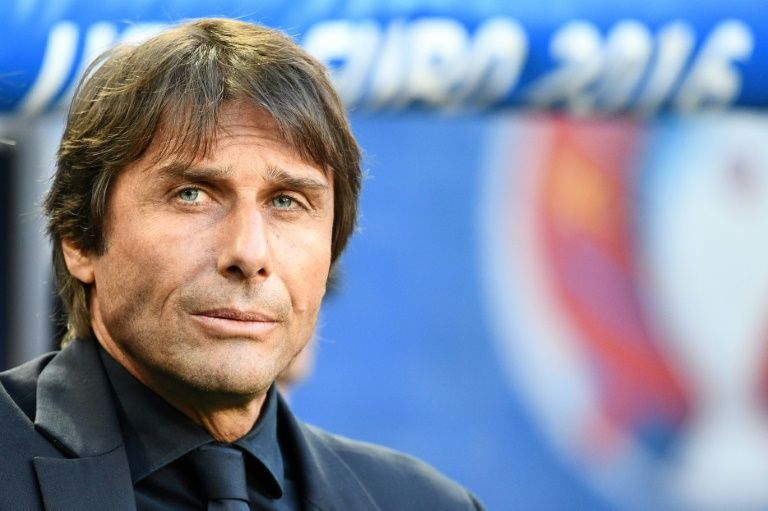 Chelsea boss Antonio Conte dismissed persistent rumours linking him with a move to Inter Milan as his side prepared for a match at West Bromwich Albion on Friday that could give the Blues the Premier League title.
Victory at The Hawthorns will see Chelsea crowned champions in former Italy manager Conte's first season in charge of the London club and leave them halfway to a domestic 'Double' ahead of their FA Cup final against capital rivals Arsenal.
Chelsea are seven points clear of second-placed Tottenham Hotspur, another London club, and need just three points from their final three league games this season to be sure of lifting the Premier League trophy.
Yet despite Conte's excellent start at Stamford Bridge, there has been continued speculation he could return to his native Italy.
He has been linked with a move to Inter ever since the Italian giants sacked Stefano Pioli earlier this season.
"I have two years (remaining under) contract with Chelsea," Conte said Thursday. "It's logical when you start the work in a new club the will is to continue to work, to try to improve your work in many years. For sure, this is my will.
"In this moment for me or for my players, the most important thing is to be focused on the moment."
He added: "Now the most important thing is to reach our target. The most important thing is to write the history of the club. It's important now, don't lose the concentration, be focused.
"My players are totally focused on the moment. We mustn't forget that we must take three points to reach this target."
Chelsea announced they had appointed Conte on a three-year contract in April 2016 and he took up his post at Stamford Bridge in July after managing Italy at Euro 2016.
The 47-year-old Conte is now on the verge of winning his fourth domestic title after capturing three successive Serie A crowns with Juventus before moving on to the Italy job.
He is widely credited with reviving Chelsea after the then champions suffered a dramatic slump in form during the 2015/16 that led the Blues, owned by Russian billionaire Roman Abramovich, to sack Jose Mourinho, now the manager of Manchester United.
Chelsea eventually recovered to finish tenth as 5,000/1 pre-season outsiders Leicester City completed a remarkable title triumph.
- 'Problems' -
"This could be another big, big step for me," Conte said. "In my career I enjoy to have this type of big challenge. I need to have this type of situation where you arrive and you have to work a lot and also to transform the situation in the right way.
"At the start of the season it wasn't easy. We faced a lot of problems and we had to solve a lot of problems.
"When you finish 10th in the league it means that the problem is not only one, but there are a lot of problems. The problem is not only one person.
"I have to say thanks to my players because it's not easy to adapt to a new method, new philosophy and also to work very hard, to change totally your work, if you compare the work this season to the past."
Chelsea beat Middlesbrough on Monday to move seven points clear after Tottenham suffered a major slip-up in losing to West Ham on Friday.
Even if West Brom deny Chelsea victory on Friday, it will likely merely delay the inevitable given the Blues remaining league games are at home to mid-table Watford on Monday and against relegated Sunderland on May 21.
"It's not important where you win, it's important to win," said Conte. "Then you will have the time to celebrate the win where you want.
"Tomorrow's game is the most important game for us. It's a final.
"I like to repeat: this is a good season. We want to become a great season." afp
Written by Administrator
Sunday, 30 April 2017 19:24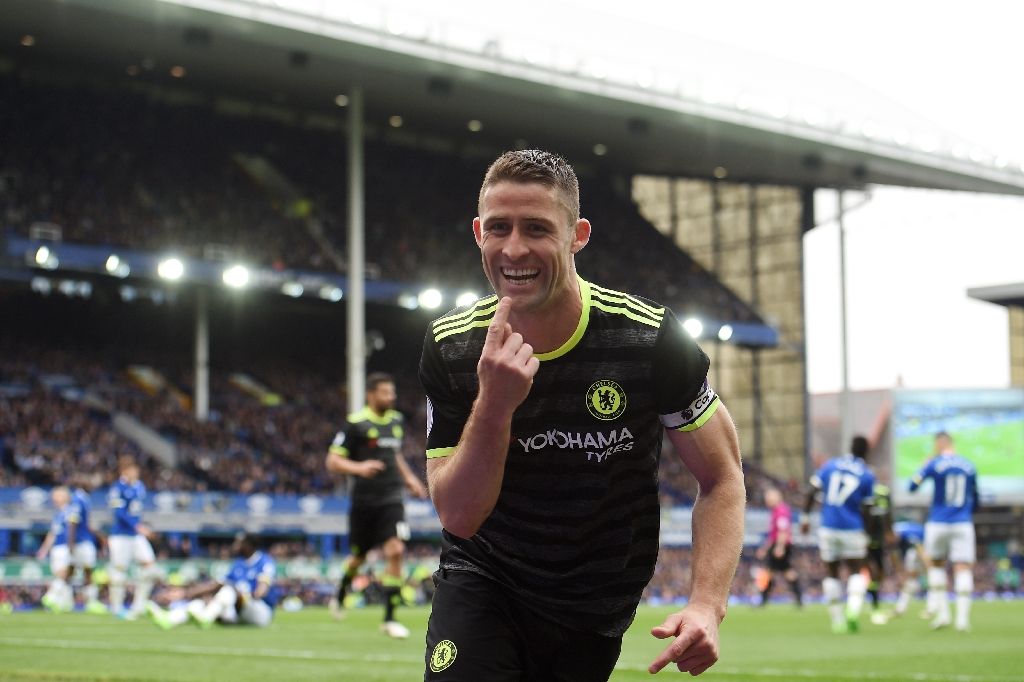 Chelsea took a significant step towards the Premier League title on Sunday with victory at Everton but Tottenham ensured the champagne will stay on ice for a bit longer with an impressive 2-0 win over Arsenal.
As well as the engrossing fight for the title the battle for the two remaining Champions League places has become a real dogfight -- Arsenal missing a chance to make up ground on the two Manchester clubs, who both stumbled on Sunday against relegation candidates.
Second-half goals by Dele Alli and Harry Kane, from the penalty spot, sealed the three points and ensured that Spurs will finish above their North London rivals Arsenal for the first time in 22 years.
But whether Spurs will ever hunt down relentless Chelsea is another matter, with just four games left and Chelsea still four points clear, and with an easier run-in.
"I am so pleased. It was a very important game and it was a complete performance," Tottenham manager Mauricio Pochettino told the BBC.
"The race for the title is down to four points and we will see what will happen.
"To be above Arsenal for the first time in 22 years is fantastic for our fans. it is fantastic for us too, but we want to win the title."
A superb second-half strike by Pedro and late goals from Gary Cahill and Willian ended Everton's run of eight successive home wins and had piled the pressure on Spurs, who were playing afterwards.
Chelsea took time to settle but once Pedro scored their opener -- his first goal in nine matches -- the floodgates opened and they ran out 3-0 winners.
"This gives us lots of confidence," manager Antonio Conte told Sky Sports. "Now it is important to prepare the final rush.
"If in the next game against Middlesbrough you don't win, you lose this victory. We must look step by step."
- 'Huge result' -
Cahill's eighth goal of the season and Willian's beautifully worked third inflicted only Everton's second home defeat of the season.
"It was convincing but we had to work hard for it," Cahill told Sky Sports, sensing this might be the win that delivers the title in Conte's first season at Chelsea.
"Pedro's goal was special, at times you need a bit of class to open up a team, that's what he did today. I'm buzzing with that, it's a huge result for us."
City had to come from behind twice to draw 2-2 at Middlesbrough and United drew 1-1 at home to Swansea on a bad day for the Manchester giants.
City relied on 20-year-old striker Gabriel Jesus to secure them a point in the final five minutes of their game against a Boro side scenting back-to-back wins in the Premier League for the first time since May 2008.
"We controlled the game and missed so many chances," Jesus told Premier League Productions.
"Today's result is disappointing but at least we have a point."
Arsenal's defeat in the last North London derby at White Hart Lane leaves manager Arsene Wenger's proud record of qualifying for the Champions League in real trouble.
They are sixth, five points behind United and six behind City in fourth, although the Londoners have a game in hand on both.
Only the top four get into the Champions League.
Written by Administrator
Tuesday, 18 April 2017 18:47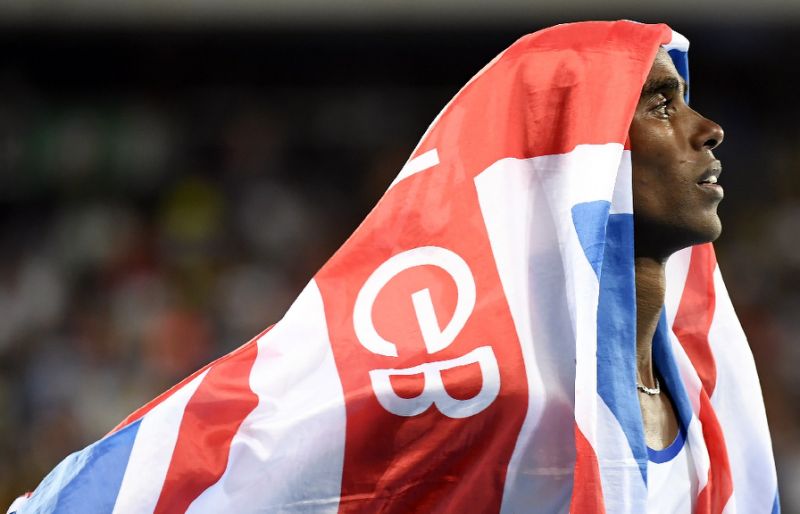 The doctor who gave athletics great Mo Farah a controversial supplement is to appear before British lawmakers on Wednesday as part of an ongoing inquiry into doping in sport.
Dr Robin Chakraverty, formerly of UK Athletics, is to give evidence to the House of Commons Culture, Media and Sport (CMS) committee that has previously unearthed damaging details about the approach to drug rules of senior figures in British Cycling.
Chakraverty, now working with the England football team, gave Farah an intravenous infusion of L-carnitine before the distance runner's 2014 London Marathon debut.
L-carnitine is a naturally occurring compound which turns body fat into energy and can be found in animal products such as meat, fish and milk.
Athletes are allowed to take it provided it is not infused in a quantity greater than 50 millilitres every six hours.
Written by Administrator
Sunday, 16 April 2017 08:28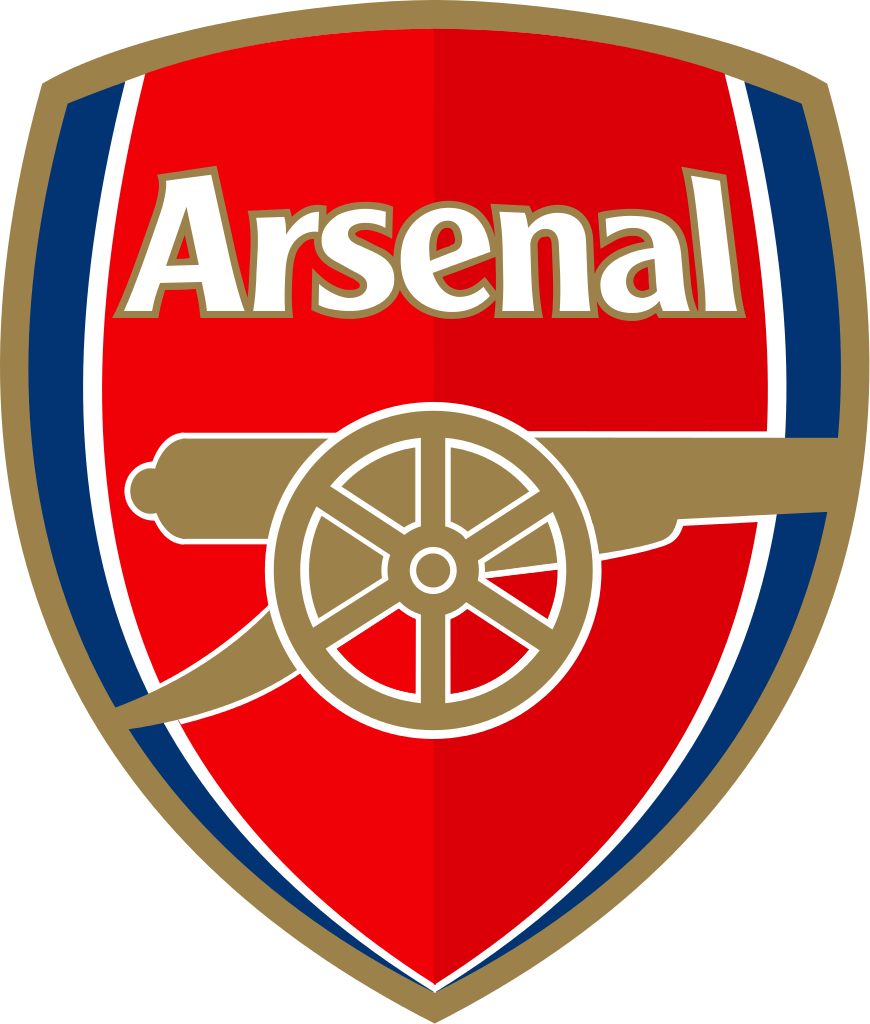 Arsene Wenger has insisted his Arsenal players have the character to halt a run of four successive away defeats when they visit Middlesbrough as they look to revive their bid to finish in the Premier League's top four.
Wenger's team could be at 10 points off a place among the leading quartet by the time they kick-off at strugglers Middlesbrough on Monday if Liverpool win away to West Bromwich Albion on Sunday.
But whatever the outcome of that match, Arsenal know they need a dramatic improvement if they are to qualify for the Champions League for a 21st successive season.
The dismal 3-0 defeat at Crystal Palace last time out highlighted how far the team has fallen since the period before Christmas when they were viewed as genuine challengers for the Premier League title.
Theo Walcott's admission after that loss at Selhurst Park that Palace "wanted it more" reflected badly on a group of players who have lost their way and strengthened the belief of all those who believe veteran French manager Wenger should leave Arsenal when his contract expires art the end of the season.
Written by Administrator
Monday, 10 April 2017 08:17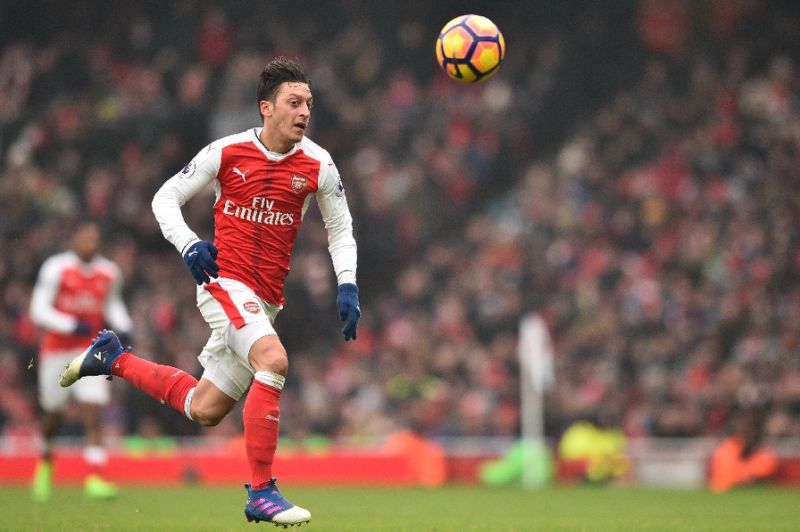 Mesut Ozil wants Arsenal manager Arsene Wenger's future to be cleared up before he commits himself to the club, the Germany playmaker indicated in a newspaper interview published on Sunday.
Wenger, Arsenal's manager for over 20 years, is out of contract at the end of the season and has pledged to make an announcement about his future "very soon".
Ozil is currently stalling over a new contract, with his existing deal due to expire in a year, and suggested he will not make a decision on his future until he knows what Wenger is doing.
"It's not just important for me, but for the whole club," Ozil told the Mail on Sunday. "It's important to know if he stays or if he goes. We need to think towards next season.
<< Start < Prev 1

2

3 4 5 6 7 8 9 10 Next > End >>


Page 2 of 23