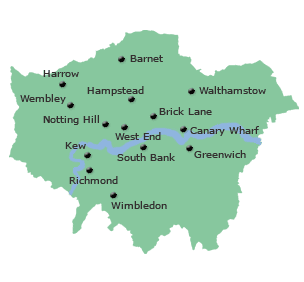 Media
Written by Administrator
Sunday, 05 October 2014 19:13
They're not just for sharing any more: Facebook and Twitter are now looking to play a bigger role in shopping.
Both major social networks have unveiled plans to start using "buy" buttons on their sites, which could start having an impact on "social shopping" in the coming holiday season.
The idea of using social networks such as Facebook to promote e-commerce has been around for some time, but so far has failed to deliver much. Facebook had some short-lived programs for "digital gifts" and another program selling virtual goods via Facebook games.
"Social commerce," stemming from reviews or referrals from social networks, is expected to hit $15 billion by 2015, according to the research firm Invesp.
Some analysts see a natural connection between social networks and shopping, since users often discuss products and brands in the messages.
"Sharing is a fairly reliable indicator of what people are going to buy," says Andy Stevens, head of strategy and research for Share This, a company which produces a sharing button for websites and analyzes social media trends.
Written by Administrator
Wednesday, 01 October 2014 16:32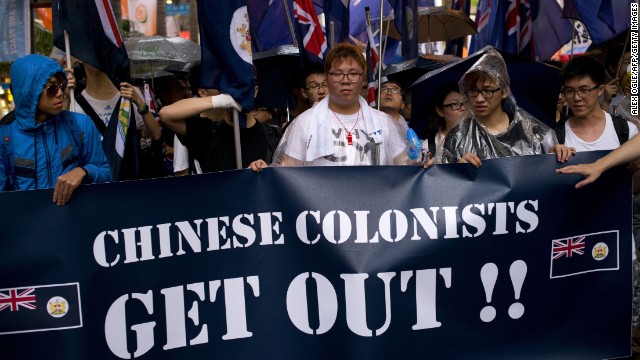 Flag raising ceremony - The focus for many protesters this morning is a flag raising ceremony in the Wanchai district where a number of senior city officials are expected to attend as part of the National Day celebrations.
Hundreds of demonstrators are already converging on the area, trying to make their way into Golden Bauhinia Square where the ceremony takes place.
The annual ceremony is often targeted by pro-democracy activists. But never has it taken place before against a backdrop of continued street protests and sit-ins by tens of thousands of demonstrators.
Written by Administrator
Monday, 29 September 2014 16:50
As Iraqi forces struggle to pin back the Islamic State group on the ground, Baghdad is taking its war against the jihadists to the airwaves with a television comedy series.
The usually elusive Abu Bakr al-Baghdadi features prominently in the show, whose promoters argue that ridiculing the jihadist supremo can help dent his aura of almost supernatural villainy.
The fear factor -- fed by online videos of mass executions, beheadings and abductions -- has been a key aspect of IS strategy, often handing it victory before the battle had even started.
The goal of the show is "to remove this phobia that has taken root in a lot of people's minds", chief supervisor Thaer Jiyad told AFP on the set between two scenes.
But if the show is Baghdad's new weapon in the war against IS, then its very first shots were a friendly fire blunder that sparked controversy even as the series premiered on Saturday.
The trailer that Iraqiya state TV had been showing several times a day for weeks plays on a belief widely held in Iraq that IS was created by the CIA, Israel and Gulf monarchies to sow chaos.
With the United States now leading an aerial bombing campaign which also involves several Gulf countries against IS in Iraq and Syria, the Iraqi Media Network production company had to order a last-minute reshoot.
The first version of the trailer, which is still widely available on the Internet, opens with a cartoon-like devil character brandishing a fork leading a column of jihadist fighters through the desert.
He is met with open arms by an ostensibly American character in full cowboy attire who leads him into a tent for an arranged marriage.
- 'State of Superstition' -
The bride is a Jewish princess -- a large star of David hangs around her neck to make that clear -- who is escorted to her nuptial nest by a woman whose sunglasses and bright green pantsuit are an unmistakeable reference to Qatar's first lady Sheikha Mozah.
She and the cowboy were dropped from the new version of the opening clip for the series, whose title loosely translates as "State of Superstition" and is a play on the Arabic word for caliphate.
The Joker of Batman fame, Dracula and a dwarf are among the random mix of characters in the background, all dancing to the series' catchy theme song, a parody of a known IS anthem.
The next scene shows the result of the union between the Jewish bride and the devil.
"The egg hatched, a little IS-ling emerged," the song goes.
The Baghdadi figure that grows out of the shell then leads a choir of officers from Saddam Hussein's ex-ruling Baath party into reciting his programme of blood-letting for Iraq with the refrain: "O beheader, where are you?"
Written by Administrator
Wednesday, 30 July 2014 08:12
An Ariane 5 ES heavy rocket lifted off from South America bearing Europe's fifth and final robot supply ship for the International Space Station (ISS), mission control said.
The rocket rose from the launch pad at the European Space Agency's base in Kourou, French Guiana at 8:47 pm (2347 GMT) with a payload of more than 20 tonnes, the biggest in ESA's history, it said.
After being placed in orbit, the Automated Transfer Vehicle (ATV) is scheduled to navigate its way to the ISS by starlight and dock with it on August 12 at a height of about 400 kilometres (250 miles) above the Earth.
Named after Georges Lemaitre, the Belgian astrophysicist who proposed the "Big Bang" theory of how the Universe came into being, the ATV carries nearly 6.6 tonnes of fuel, water, oxygen, food, clothes and scientific experiments for the six ISS crew.
The 10-metre (33-feet) pressurised capsule will provide additional living space and use its onboard engines to boost the altitude of the ISS, which loses height each day through drag from lingering atmospheric molecules.
At the end of its six-month mission, filled with garbage and human waste, the spacecraft will undock and burn up in a controlled re-entry over the South Pacific.
It is the last in a series of ATVs that the 20-nation agency contracted to build and launch as its contribution to the US-led ISS project.
The six-year programme cost 4.2 billion euros ($5.6 billion), but ESA says the ships have been a testbench for technology that will live on in NASA's Orion, a planned capsule-based successor to the space shuttle which was phased out in 2011.
Written by Administrator
Monday, 28 July 2014 19:19
Timberwolf the koala was lucky to be alive Monday after surviving a terrifying 88-kilometre (54.5-mile) ride down a busy Australian freeway clinging to the bottom of a car.
The four-year-old male, who survived with nothing more than a torn nail, was struck by the vehicle near Maryborough in Queensland state on Friday.
The Australia Zoo wildlife hospital said it latched onto the bottom of the car as it sped away, with the family inside not knowing they had a marsupial on board.
It was only when they stopped in Gympie after a high-speed freeway drive that they noticed it, and called the hospital for help.
The maximum speed on the freeway is 110 kilometres per hour.
Australia Zoo vet Claude Lacasse said it was amazing the koala, named Timberwolf by the rescuers who brought him in, was in such great health.
"It is absolutely amazing that he has such minor injuries and he survived," Lacasse said.
"It is a truly remarkable story, he is a very lucky koala."
Written by Administrator
Tuesday, 03 June 2014 11:27
A sun-powered plane made a successful test flight on Monday, clearing a vital hurdle towards its goal of a round-the-world trip next year, its pilot and mission chiefs said.
Solar Impulse 2 carried out a flight lasting two hours and 15 minutes, half an hour longer than scheduled, German test pilot Markus Scherdel said.
"Everything worked as expected," Scherdel told a press conference at an air base in Payerne, central Switzerland.
"Of course, we have to do more testing, but it's a good start and I'm looking forward to flying the airplane the next time."
Built from carbon fibre, the 2.3-tonne plane has four 17.5-horsepower electrical motors powered by 17,248 solar cells studding its fuselage and 72-metre (234-feet) wingspan -- as long as that of an Airbus A380.
It is the successor of Solar Impulse, a record-breaking craft that in 2010 notched up a 26-hour flight, proving its ability to store enough power in lithium batteries during the day to keep flying at night.
The forerunner was put through its paces in Europe, crossed the Mediterranean to reach Morocco and traversed the United States last year without using a drop of fossil fuel.
The goal with Solar Impulse 2 is to fly non-stop for more than 120 hours -- five days and five nights -- enabling it to cross the Pacific and Atlantic legs of its global mission.
Written by Administrator
Wednesday, 09 April 2014 13:08
Trust in the Internet took a major blow as alarm spread that software commonly used to encrypt and secure online transactions could wind up giving away the store.
Computer security specialists, website masters, and fans of online privacy were worriedly abuzz with word of a freshly-discovered flaw in online data-scrambling software that hackers can turn to their advantage.
A bug dubbed "Heartbleed" in OpenSSL encryption software lets attackers illicitly retrieve passwords and other bits of information from working memory on computer servers, according to cyber-defense specialists at Fox-IT.
"Expect everybody who runs an https web server to be scrambling today," the Tor Project said in a warning posted at its website.
"If you need strong anonymity or privacy on the Internet, you might want to stay away from the Internet entirely for the next few days while things settle," it said.
OpenSSL is used to protect passwords, credit card numbers and other data coursing through the Internet.
-Crown jewels at risk -
Information considered at risk includes source codes, passwords, and "keys" that could be used to impersonate websites or unlock encrypted data.
"These are the crown jewels, the encryption keys themselves," said a website devoted to details of the vulnerability.
"Leaked secret keys allows the attacker to decrypt any past and future traffic to the protected services and to impersonate the service at will."
The flaw in OpenSSL essentially allows a hacker to read the memory of a machine working the software, but no more than 64 kilobytes of data at a time, according to security specialists.
Nor can hackers control which bits of memory are tapped, leaving to chance what they get their hands on.
However, hackers could repeatedly grab packets of memory to ramp up the odds of stealing valuable data.
"There is no limit on the number of attacks that can be performed," Fox-IT said in a blog post that listed steps business IT handlers can take to thwart incursions.
Security researchers reported being able to dig out Yahoo password information by taking advantage of the bug. Yahoo released a statement Tuesday saying it had fixed the problem at its main online properties.
Fox-IT estimated that the vulnerability has existed for about two years, since the version of OpenSSL at issue was released.
OpenSSL is used by more than half of websites, but not all versions have the vulnerability, according to heartbleed.com.
The group behind open-source OpenSSL put out a security alert urging users to upgrade to an improved version of the software and gave credit for finding the bug to Neel Mehta of Google Security.
Written by Administrator
Wednesday, 02 April 2014 18:59
Leading scientists and officials completed a fresh climate report Sunday expected to lay bare the grim impact of climate change, with warnings that global food shortages could spark violence in vulnerable areas.
Part of a massive overview by the United Nations' Intergovernmental Panel on Climate Change (IPCC) set for release on Monday, the report is likely to shape international policy on climate for years to come, and will announce that the impact of global warming is already being felt.
Some 500 scientists and government officials have been gathered since Tuesday in Yokohama, south of Tokyo, to hammer out its wording.
It will serve as the second of three volumes into climate change's causes, consequences and possible solutions by the expert panel.
The work comes six months after the first volume in the long-awaited Fifth Assessment Report declared scientists were more certain than ever that humans caused global warming.
Written by Administrator
Wednesday, 02 April 2014 18:45
Zebras have stripes to deter the tsetse and other blood-sucking flies, according to a fresh bid to settle a debate that has raged among biologists for over 140 years.
Since the 1870s, in a dispute sparked by the founders of evolutionary theory Charles Darwin and Alfred Russel Wallace, scientists have squabbled over how the zebra got its trademark look.
Are its stripes for camouflage, protecting the zebra with a "motion dazzle confusion effect" against hyenas, lions and other predators in the savannah?
Do the stripes radiate heat to keep the zebra cool?
Or do they have a social role -- for group identity, perhaps, or mating?
But a new study, published in the journal Nature Communications on Tuesday, says the strongest likelihood is that the stripes discourage parasitic flies.
The finding was intriguingly thrown up by lab experiments in 2012 that showed how blood-feeding flies shun stripey surfaces and prefer instead to land on uniform colours.
Researchers led by Tim Caro of the University of California at Davis, say there is no black-and-white answer to the Great Stripe Riddle -- but the insect theory is by far the best bet.
"A solution to the riddle of zebra stripes, discussed by Wallace and Darwin, is at hand," they write.
The team found a strong geographical overlap between zebras and the two groups of biting flies, Tabanus and Glossina, that feed on equid species, which explains why zebras would need a shield against this pest.
Written by Administrator
Monday, 17 March 2014 13:25
India remains the biggest buyer of arms in the world, importing nearly three times as many weapons as its nearest competitors China and Pakistan over the last five years, a Swedish think tank said.
The total volume of arms sales was up 14 percent in 2009-13 compared to the previous five years, according to the Stockholm International Peace Research Institute (SIPRI).
Indian imports of major weapons rose by 111 percent in the last five years compared to 2004–08. Its share of total global arms imports increased from 7 to 14 percent, SIPRI said.
India replaced China as the world's biggest arms buyer in 2010. With its domestic defence industry struggling to manufacture high-tech arms, India is in the midst of a defence spending binge as it struggles to keep up with better-equipped Chinese forces and a range of military challenges in its volatile neighbourhood.
The main supplier of arms to India in 2009-13 was Russia, accounting for 75 percent of all imports -- reflecting India's need to upgrade and modernise weapons systems dating back to their close relationship during the Cold War.
<< Start < Prev 1 2 3 4

5

6 7 8 Next > End >>


Page 5 of 8