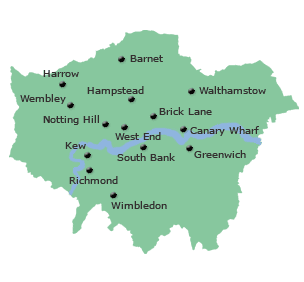 Media
Written by Administrator
Friday, 03 July 2015 04:48
Liraglutide, an injectable diabetes drug that US regulators approved last year for weight loss, helped obese people lose an average of 18 pounds (eight kilograms), a yearlong study said.
Most patients were able to keep the weight off for the duration of the 56-week study on the drug marketed as Saxenda by Novo Nordisk, according to the findings published in the New England Journal of Medicine.
The randomized, controlled trial was conducted at 191 sites in 27 countries in Europe, North America, South America, Asia, Africa and Australia.
Patients in the study were 18 and older and each had a body mass index of 30 or higher.
BMI is calculated by weight in kilograms divided by the square of the height in meters. The healthy range for most people is 19-25 BMI.
Of the 3,731 people in the study, about two thirds were given the drug plus training to improve their lifestyle habits, and the rest followed the same lifestyle intervention but were given a placebo.
The trial was double-blind, meaning that neither patients or doctors knew if they were dealing with the real drug or the placebo.
Those who received the drug were given a higher dose (three milligrams) than is prescribed for diabetes patients (1.8 milligrams), and were injected with the drug under the skin daily.
People in the placebo group lost an average of six pounds. Those who were given the drug averaged about three times more weight loss.
A total of 63 percent of those in the liraglutide group lost at least five percent of their body weight, compared to 27 percent in the placebo group.
Kevin Williams, chief of endocrinology, diabetes and metabolism at Temple University Health, described the weight loss in the liraglutide group as "significant."
Williams was not involved in the study.
Written by Administrator
Saturday, 27 June 2015 21:26
A giant gorilla with brooding good looks and rippling muscles is causing a stir at a Japanese zoo, with women flocking to check out the hunky pin-up.
Shabani, an 18-year-old silverback who tips the scales at around 180 kilograms (400 pounds), has become the star attraction at Higashiyama Zoo and Botanical Gardens in Nagoya, striking smouldering poses the movie model in "Zoolander" would be proud of.
"He often rests his chin on his hands and looks intently at you," zoo spokesman Takayuki Ishikawa told AFP on Friday.
"He is more buff than most gorillas and he's at his peak physically. We've seen a rise in the number of female visitors -- women say he's very good-looking."
Shabani, who has been at the zoo since 2007, shot to fame after being made the campaign model for the zoo's spring festival earlier this year, Ishikawa said, adding that the ape's paternal skills are also a big hit with women.
Written by Administrator
Saturday, 13 June 2015 21:47
The Internet of Things -- connecting everyday items with sensors -- is hitting the beach in time for the northern hemisphere's summer with a bikini that says when it's time to apply more sun screen.
The made-to-measure invention comes from France -- the country that invented the bikini -- but with a price tag that might make even the well-tanned beach amazon blanch: 149 euros ($167).
For that price, though, the wearer will get a two-piece swimsuit with a small detachable ultraviolet sensor that, through a smartphone or tablet, sends a "sun screen alert" when the user's skin needs more protective sunblock cream.
The detector is calibrated to the wearer's skin type and how much of a tan she wants to get.
And there's even a "Valentine" function that sends the message to a boyfriend's smartphone so he knows when to apply the cream to his girlfriend's skin.
"The idea came to me right away, on a day when I saw someone get sunburnt on a beach," the Frenchwoman behind the smart bikinis, Marie Spinali, told AFP.
- 'Not a gimmick' -
She started her company, Spinali Design, last month in the eastern French town of Mulhouse where she lives, and sells the bikinis through her website.
"There are flowerpots that give an alert when plants need watering, so I thought it was time to invent something to warn when the sun is too strong," she said.
Written by Administrator
Thursday, 04 June 2015 06:55
Japan is looking at installing toilets in elevators and providing an emergency supply of drinking water for people trapped by the nation's frequent powerful earthquakes, an official said Wednesday.
The move comes after dozens of people were left high and dry, some for over an hour, following a 7.8 magnitude quake on Saturday that stopped lifts.
Most of the elevators automatically halted at the nearest floor and opened their doors, but 14 were stranded between storeys.
A meeting between officials from the infrastructure ministry and elevator industry bodies agreed to look into providing toilets for use in an emergency, an official from the Association of Elevator Makers told AFP.
These might include collapsable cardboard structures with a waterproof bag or absorbant material inside.
Some recently-installed lifts have small seating areas for Japan's growing ranks of elderly people, and installing facilities underneath these seats is one possibility.
Japan has around 620,000 elevators in public or commercial buildings nationwide, about 20 percent of which are in Tokyo.
It also sits at the junction of four tectonic plates and is regularly hit by powerful earthquakes.
Written by Administrator
Wednesday, 27 May 2015 16:28
Drinking the caffeine equivalent of more than four espressos a day is harmful to health, especially for minors and pregnant women, the EU's EFSA food safety agency said on Wednesday.
Written by Administrator
Tuesday, 12 May 2015 16:45
Binge drinking is emerging as a major hazard for the young in some countries, the Organisation for Economic Cooperation and Development (OECD) said Tuesday in its first probe into alcohol abuse.
Over the past 20 years, alcohol consumption in OECD countries has declined by 2.5 percent on average, the 34-nation club of rich economies said.
But this figure masks important national changes and a worrying shift in some countries towards youth boozing and excessive drinking by women, it said.
In 2012, the average per-capita consumption in the OECD was 9.1 litres (16 pints) of pure alcohol per capita, it said.
Estonia, Austria and France had the highest consumption, with 12 litres or more per person per year.
Those countries below the OECD average included South Korea, the United States and Canada, while the lowest on the list were Israel and Turkey.
Within the broad overall decline, "many countries have experienced a significant increase in some risky drinking behaviours," the report said.
It cited binge drinking among young people and alcohol abuse by women.
"These trends are worrying because some of the harms typically associated with heavy drinking in young age, such as traffic accidents and violence, often affect people other than drinkers themselves," said the report.
"Heavy drinking at a young age is associated with an increased risk of acute and chronic conditions.
"It is also associated with problem drinking later on in life, and people who are successful in the labour market may see their long-term career prospects jeopardised."
The biggest surge in youth drinking was seen in Russia, followed by Estonia, and then India and China, which like Russia have partnership status with the OECD and were included in part of the analysis.
Written by Administrator
Tuesday, 28 April 2015 19:29
WikiLeaks founder Julian Assange has agreed to be questioned by Swedish prosecutors in London over rape allegations, his Swedish lawyer Thomas Olsson said on Thursday.
"We sent a confirmation earlier today to the prosecutors that Julian Assange agrees to be questioned in London," Olsson told AFP.
He said Assange made no specific demands about the questioning.
Swedish prosecutors offered in March to question Assange in London, dropping their previous demand that he come to Sweden to answer to the 2010 allegations, making a significant U-turn in the case that has been deadlocked for nearly five years.
Prosecutors said they had changed their stance because some of the alleged offences will reach their statute of limitations in August.
Sweden issued an arrest warrant for Assange in 2010 following allegations from two women in Sweden.
The Australian former hacker, who has always vehemently denied the allegations and insisted the sexual encounters were consensual, has been ensconced in Ecuador's embassy in London since 2012 to avoid extradition to Sweden.
Written by Administrator
Monday, 06 April 2015 11:42
Surrounded by hundreds of dogs, wagging their tails and running free on fenced-off land in a Serbian town, Sasa Pesic knows each of the pooches by name.

"I know exactly how each dog arrived at my shelter, I know their names, personalities," says Pesic as he patted one of his charges.

It all started when Pesic, out of work like around 17 percent of Serbians, came upon four abandoned puppies in woods near his home.

The discovery changed his life dramatically, setting him on a path to becoming an advocate for stray dogs and opening a shelter in Nis in southern Serbia.

Today it is home for more than 450 animals, but Pesic may soon have to move his canine horde as the city wants him to find a new location.

When the 45-year-old walks into the shelter, set on a piece of land near the centre of town, hundreds of mongrels of all sizes and colours run to him barking happily in greeting.

The refuge is located at a former equestrian club stable that Pesic got rent-free from the owner back in 2010 where the dogs can be outside all day long.

"It is only when night falls that we put them in their cages. They are happy this way," he tells AFP, adding that all the dogs have been vaccinated, sterilised and have microchips.

There are 280,000 registered dogs in the Balkan country, but veterinary authorities say it is practically impossible to determine the exact number of stray canines, many being pets abandoned by their owners in hard economic times.


Written by Administrator
Thursday, 02 April 2015 19:34
A review of 34 clinical trials on a popular drug to treat hair loss in men found that none of the studies adequately reported on sexual side effects, researchers said.
The findings raise serious questions about whether the drug -- known as finasteride and marketed as Propecia and Proscar, among other names -- is safe, said the report by scientists at Northwestern University, published in the Journal of the American Medical Association (JAMA) Dermatology on Wednesday.
The drug, approved in 1992, works by interfering with testosterone, and the pharmaceutical giant Merck lists decreased sex drive, impotence and problems with ejaculation among its common side effects.
- Key questions unanswered -
However, the study in JAMA said these side effects have not been properly studied.
"Not one of the 34 published clinical trial reports provided adequate information about the severity, frequency or reversibility of sexual adverse effects," said the study.
That has left key questions unanswered, such as the actual risk of developing sexual side effects, how long they may last, how severe they may be and whether sexual function may return to normal if the drug is stopped, the researchers said.
Most published studies on the duration of drug safety were one year or less, but about a third of men took the drug for more than a year.
"People who take or prescribe the drug assume it's safe, but there is insufficient information to make that judgment," said lead study author Steven Belknap, research assistant professor of dermatology and general internal medicine at Northwestern University Feinberg School of Medicine.
He pointed to several questions raised by the study's findings, including the lack of adequate information about the severity and frequency of sexual toxicity.
"Was this information obtained but then not included in published articles? Or, were these clinical trials performed in a way that simply didn't capture this essential information?" Belknap asked.
Written by Administrator
Monday, 16 March 2015 18:30
Swedish cartoonist Lars Vilks on Saturday made his first public appearance in Copenhagen after surviving an attack last month in the Danish capital, local media reported.
The 68-year-old cartoonist, who whipped up an outcry across the Muslim world with his 2007 sketch of the Prophet Mohammed as a dog, had lived in a secret location since the February 14 attempt on his life.
A Dane of Palestinian origin had fired a series of shots at a Copenhagen cultural centre that was hosting a debate on free speech attended by the cartoonist, killing a filmmaker.
The gunman later shot dead a Jewish man outside a synagogue before he was killed by police.
On Saturday, Vilks emerged in public to receive a prize awarded by a Danish association promoting free speech called Trykkefrihedsselskabet.
The ceremony was held under tight police surveillance at the Christianborg Castle, which also houses the parliament and other Danish institutions, Danish news agency Ritzau reported.
<< Start < Prev 1 2

3

4 5 6 7 8 Next > End >>


Page 3 of 8