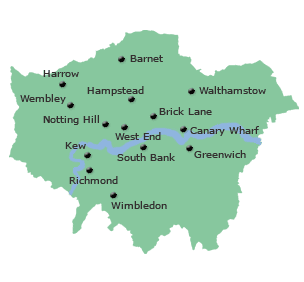 Media
Written by Administrator
Monday, 03 July 2017 08:46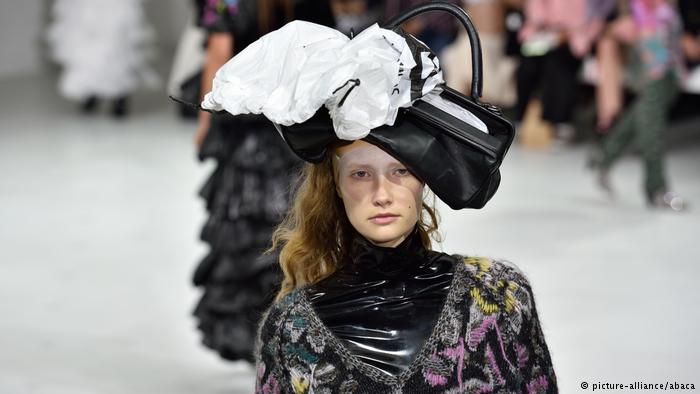 Top fashion designers set out Sunday to prove the saying that a stylish woman can even look good in a bin bag.
Belgian husband and wife team Filip Arickx and An Vandevorst turned black plastic bin liners and dry cleaning sheaths into skirts and elaborate embroidered ball gowns in their debut Paris haute couture show.
Haute couture is the very pinnacle of the fashion world, with only an elite band of designers allowed to show their luxurious handmade creations in the French capital, some of which cost tens of thousands of dollars.
Written by Administrator
Saturday, 06 February 2016 20:26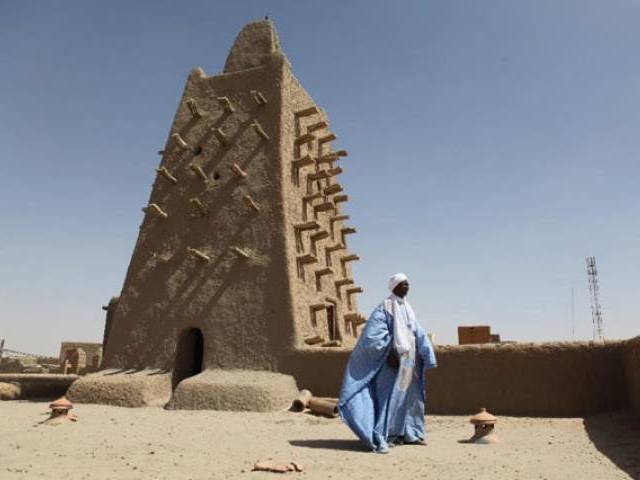 Mali's fabled city of Timbuktu on Thursday celebrated the recovery of its historic mausoleums, destroyed during an Islamist takeover of northern Mali in 2012 and rebuilt thanks to UN cultural agency UNESCO.
The dusty desert city formally received the keys to the precious shrines to Muslim saints dating back to medieval times at a ceremony consecrating their return that was held in the legendary Djingareyber mosque.
Al-Qaeda-linked insurgents wrecked 14 of the city's iconic earthen shrines built during Timbuktu's 15th and 16th century golden age as an economic, intellectual and spiritual centre.
To mark their reconstruction, five heads of cattle were ritually sacrificed just after dawn, ahead of a reading of the entire Muslim holy book the Koran and the handing of the keys to the families in charge of their care.
"This day celebrates the remarkable and courageous work accomplished to recover your dignity," UNESCO's Lazare Eloundou told the officials, diplomats and religious and traditional dignitaries attending the ceremony.
UNESCO has listed the city as a world heritage site in danger due to "its important role of commercial, spiritual and cultural centre on the southern trans-Saharan trading route, and its traditional characteristic construction techniques."
Islamist fighters destroyed the centuries-old shrines after seizing the city in April 2012, swiftly implementing a version of Islamic law which forced women to wear veils and set whipping and stoning as punishment for transgressions.
- 'Idolatrous' -
They considered the shrines, as well as priceless ancient manuscripts, to be idolatrous.
But in January 2013 they fled the city, driven out by a French-led international force which is still stationed in Mali but has failed to take control of remote northern reaches of the vast desert nation.
Written by Administrator
Wednesday, 06 January 2016 18:32
On billboards across the Florida Everglades, a burly Native American man pries open an alligator's mouth, pressing his face dangerously close to the reptile's 80 glinting teeth. "Adventures Await," the ads promise, as motorists whiz by.
The man's name is Rocky Jim, Jr., a 44-year-old Miccosukee Indian who has been wrestling alligators for 31 years, entertaining countless tourists from a sand pit and pond beneath a chickee hut along the Tamiami Trail, a two-lane road linking Miami to the port city of Tampa.
But on the final Sunday of 2015, the last remaining Miccosukee Indian in the century-old tradition of wrestling alligators decided it was time to step down, leaving no successors in sight among the tribe of around 600 people.
The end came just minutes into the 1 o'clock show, when Jim coaxed the alligator's mouth open by gently tapping its snout, then placed his hand inside.
The move is perilous only if something touches the alligator's palate -- a drop of sweat, a grain of sand -- causing the jaw to reflexively snap shut.
While pulling out his hand, he rotated it slightly and accidentally grazed a tooth.
The feeling was like "a door slamming on your hand. With sharp teeth," Jim said in an interview later.
But in the moment, as he looked down at his palm and forearm encased in the alligator's jaw, he had only one thought: "Don't shake."
"If it shakes, my hand is going to go with it," he told AFP, describing the thrashing motion alligators use to slice up fresh meat, much the same way as sharks.
"Its natural instinct is to do that," said Jim, who had been bitten several times before.
Written by Administrator
Monday, 07 December 2015 14:46
Italians call it a brindisi, the celebratory clinking of glasses to mark a special occasion.
And if the occasion is really special, there is a good chance it will involve fizz from Ferrari, the country's market leader in the production of top-end sparkling wine.
A 113-year-old family-run business based at Trento in the foothills of the Alps, this Ferrari has nothing to do with Formula One.
It has long been synonymous with Italian sporting success however, most famously when legendary striker Paolo Rossi glugged from one of its magnums after the national soccer team had triumphed in the 1982 World Cup final.
On home soil, Ferrari is also a wedding toast favourite and a perennial choice of Italian leaders seeking to impress visiting dignitaries, most recently at the World Expo in Milan, where Prime Minister Matteo Renzi teased French President Francois Hollande that he would not find anything better in Champagne.
"The great heritage of the brand is how it is entwined with Italians' lives and emotions," says the firm's youthful CEO Matteo Lunelli.
Along with a clutch of cousins, Lunelli is now looking to leverage Ferrari's domestic reputation into international growth, helped by growing critical acclaim and marketing breakthroughs like being served at the after party at this year's Emmy awards.
At the recent Champagne & Sparkling Wine World Championships in London, the Italian producer entered nine wines and secured nine gold medals, walking away with the overall best producer award ahead of venerable champagne houses Charles Heidsieck and Louis Roederer.
"It is unheard of," said bubbles authority Tom Stevenson, the competition organiser. "It has certainly never happened in any competition I have judged at around the world."
- Prosecco 'opens a door' -
Lunelli believes the export-led boom in sales of cheaper-to-produce Prosecco, which has recently surpassed champagne to become the world's most popular sparkling wine, can help Ferrari expand steadily in its target niche at the luxury end of the market.
"Of course it is a challenge to explain to customers the diversity of Italian sparkling wines, which come from very different areas and are made in very different ways," he said.
"But I'm convinced, the success of Prosecco opens a door for us," he said.
Experts are not quite so sure at a time when the trend in wine marketing is towards recognisable brands -- something Prosecco, with its easy-drinking style and easy-to-remember name, has benefited from.
Written by Administrator
Thursday, 03 December 2015 18:18
Facebook on Wednesday said it would block access to its website by non-members in Belgium, as it battles a court order to stop tracking Internet users who do not have accounts with the US social media giant.
The decision follows a so-far fruitless attempt to strike a deal with Belgium's privacy watchdog after it lodged a legal complaint over Facebook's tracking of Internet users when they visit pages on the site or click "like" or "share", even if they are not members.
Once the court order is officially received, "people without Facebook accounts in Belgium will have to log in to Facebook before they can see Facebook pages and other content," the California-based firm said in an emailed statement.
"This means people without a Facebook account will need to create and log into a Facebook account to view this content," it said.
If carried out, it would be the first time Facebook would block access to visitors in the row over the use of so-called cookies, widely used tracking devices that follow a user's Internet activity.
Facebook has vowed to appeal against last month's court decision, but said in the meantime it would "fully comply" with the Belgian Privacy Commission. Defying the ruling would cost Facebook fines of up to 250,000 euros ($269,000) a day.
Written by Administrator
Wednesday, 02 December 2015 18:53
Thousands of protesters gathered in central London on Tuesday in an effort to stop Britain joining air strikes on Islamic State targets in Syria, a day before a parliamentary vote on the move.
A crowd of around 4,000 marched from parliament to the headquarters of the ruling Conservative party and main opposition Labour party nearby, in the second major London protest on the issue in four days.
"We're here to say one simple thing: 'Don't bomb Syria. Don't do what you did in 2001, 2003 and 2011'," the Stop the War Coalition protest movement's Lindsey German told the crowd, referring to British involvement in wars in Afghanistan, Iraq and Libya.
"Don't go and bomb a country where me make the war even worse."
Parliament looks set to vote in favour of joining the bombing campaign against Islamic State (IS) jihadists in Syria on Wednesday, paving the way for sorties by British jets to start within days.
The debate has become increasingly heated, with Prime Minister David Cameron labelling Labour leader Jeremy Corbyn and his allies "a bunch of terrorist sympathisers" for opposing the strikes, British media reported.
Written by Administrator
Wednesday, 18 November 2015 21:32
How much sex is enough? Just once a week is all it takes for optimal happiness among married heterosexual couples and those in long-term relationships, said a US study Thursday.
The findings are based on surveys of more than 30,000 Americans collected over four decades, and are published in the journal Social Psychological and Personality Science.
"Although more frequent sex is associated with greater happiness, this link was no longer significant at a frequency of more than once a week," said lead researcher Amy Muise, a social psychologist and postdoctoral fellow at the University of Toronto-Mississauga.
Written by Administrator
Tuesday, 17 November 2015 21:13
People who report drinking three to five cups of coffee per day are less likely to die prematurely from heart disease, suicide, diabetes or Parkinson's disease, US researchers said Monday.
Both caffeinated and decaffeinated coffee were shown to have benefits, said the study by researchers at the Harvard University Chan School of Public Health published in the November 16 edition of the journal Circulation.
The study compared people who don't drink coffee, or drank less than two cups daily, to those who reported drinking "moderate" amounts of coffee, or up to five cups daily.
The study did not prove a cause-and-effect for coffee and the reduced likelihood of certain diseases, but uncovered an apparent link that aligns with previous research, and that scientists would like to probe further.
"Bioactive compounds in coffee reduce insulin resistance and systematic inflammation," said first author Ming Ding, a doctoral student in the Department of Nutrition.
"That could explain some of our findings. However, more studies are needed to investigate the biological mechanisms producing these effects."
No protective effect was found against cancer in this study. Some previous research has pointed to a link between coffee consumption and a lower risk of certain cancers.
The study was based on data gathered from three large, ongoing surveys including some 300,000 nurses and other health professionals who agree to answer questionnaires about their own medical conditions and habits at regular intervals over the course of 30 years.
Written by Administrator
Wednesday, 11 November 2015 09:40
Ismael Gerli, director of a Panamanian law firm Gerli&Co, has been charged with embezzlement which allowed him to take over properties belonging to one of his clients.
Apparently, Gerli forged a number of documents that allowed him to take possession of 100% of shares belonging to the company of Vladimir Kokorev, a Spanish citizen of Russian origins. Several years ago, Mr. Kokorev retained the services of Ismael Gerli for the acquisition of an apartment where he resided in Panama, and which the Panamanian lawyer recently registered under his own name using a series of forged documents.
Written by Administrator
Monday, 09 November 2015 10:46
Taking the bus or train to work may be even healthier than walking, according to a new study published Sunday by the American Heart Association.
"Bus/train commuters had even lower rates of diabetes, high blood pressure and overweight than the walkers or bikers," according to a press release about the findings, which were presented at the AHA's Scientific Sessions 2015 meeting this weekend.
The study, which was conducted in Japan, found that compared to drivers, public transport riders were 44 percent less likely to be overweight, 27 percent less likely to have high blood pressure and 34 percent less likely to have diabetes.
<<

Start

<

Prev

1

2 3 4 5 6 7 8 Next > End >>


Page 1 of 8