World News
Top Headline
Other Headlines

  Footage from within one of Australia's offshore detention facilities for asylum seekers reached...
Read More...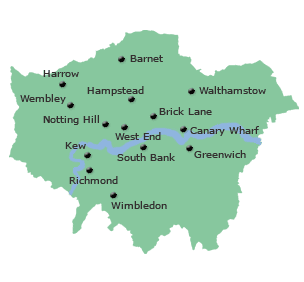 Media
Written by Administrator
Monday, 17 March 2014 13:25
India remains the biggest buyer of arms in the world, importing nearly three times as many weapons as its nearest competitors China and Pakistan over the last five years, a Swedish think tank said.
The total volume of arms sales was up 14 percent in 2009-13 compared to the previous five years, according to the Stockholm International Peace Research Institute (SIPRI).
Indian imports of major weapons rose by 111 percent in the last five years compared to 2004–08. Its share of total global arms imports increased from 7 to 14 percent, SIPRI said.
India replaced China as the world's biggest arms buyer in 2010. With its domestic defence industry struggling to manufacture high-tech arms, India is in the midst of a defence spending binge as it struggles to keep up with better-equipped Chinese forces and a range of military challenges in its volatile neighbourhood.
The main supplier of arms to India in 2009-13 was Russia, accounting for 75 percent of all imports -- reflecting India's need to upgrade and modernise weapons systems dating back to their close relationship during the Cold War.
Written by Administrator
Monday, 17 March 2014 13:20
Toyota said Monday it has suspended production at its two Indian auto assembly plants in response to threats against management and "deliberate" assembly-line stoppages, as efforts to hammer out a labour deal failed.
The world's biggest automaker said the move will see the lock-out of about 6,400 employees at the factories in southern India.
Company and union officials had been trying to sign a new contract for the past 10 months, with the local government helping mediate negotiations.
"In the meantime, under the instigation of the union, certain sections of the employees have resorted to deliberate stoppages of the production line, abuse and threatening of supervisors thereby continuously disrupting business for the past 25 days," Toyota said in a statement.
"All these unlawful activities have been detailed in the lock-out notice. With this background, the company is left with no other option but to declare a lock-out of the premises to ensure the safety of its workers and management personnel," it added.
A Tokyo-based company spokesman said Toyota hoped to restart production quickly, but could not give a timeline for any re-opening of the plants, which make a range of models including the flagship Camry sedan, the Corolla and the Prius hybrid.
Written by Administrator
Sunday, 02 February 2014 11:41
In 1984, with only $25,000 in Chinese government funding and a dusty 20-square-metre bungalow as their headquarters, a small group of scientists in Beijing founded a firm called New Technology Developer Inc.
Thirty years later, the tech company -- which went on to become Legend and later, Lenovo -- is the world's biggest personal computer maker, and has just completed two major deals with IBM and Google that analysts say will help it to diversify away from the sagging PC market and boost its expansion overseas.
Lenovo's $2.3 billion purchase of IBM's low-end server business and its $2.91 billion acquisition of Motorola from Google are evidence of the Chinese tech giant's "global ambitions", said Jean-Francois Dufour at DCA Chine-Analyse.
"Just as iPhones and iPads have overtaken Macs in commercial importance for Apple, smartphones and tablets are expected to replace PCs in part for Lenovo," said Dufour, who called the firm "the pioneer of Chinese companies' global offensive".
The back-to-back deals are all the more significant because of their timing, coming just as US President Barack Obama noted in his annual State of the Union address on Tuesday that "for the first time in over a decade, business leaders around the world have declared that China is no longer the world's number one place to invest; America is".
With Chinese investment in the US doubling to $14 billion in 2013, a larger and larger share of that capital is coming from America's rival across the Pacific -- a fact unmentioned by Obama in his speech.
From its humble beginnings, Lenovo has charted an impressive course in the personal computer market. Under its earlier name, Legend, it secured the biggest share in China's domestic market in 1996 and in the Asia-Pacific region three years later.
Its 2003 decision to change the name of its PC brand from Legend to Lenovo in a bid to boost its sales abroad marked the beginning of its ascent to global preeminence.
That move was followed by a successful 2004 bid to serve as the exclusive computing technology provider for the 2006 Turin Winter Olympics and the 2008 Beijing Games, making it the first Chinese firm to become a major Olympic sponsor.
But it was Lenovo's 2005 acquisition of IBM's PC division for $1.75 billion that cemented its rise, setting it on track to unseat Hewlett-Packard as the world's top PC vendor last year.
Lenovo now has PC products in more than 160 countries and has worked to build its global brand by recruiting celebrities such as basketball star Kobe Bryant and Hollywood actor Ashton Kutcher, who the company named a "product engineer" for its new Yoga Tablet device.
With its Motorola purchase, Lenovo hopes to replicate its PC market success in the smartphone universe. The deal "will immediately make Lenovo a strong global competitor in smartphones", Lenovo chairman and chief executive officer Yang Yuanqing said.
As it did after the 2005 IBM deal, however, it faces tough odds.
Written by Administrator
Wednesday, 06 November 2013 13:47
Samsung Electronics promised better shareholder returns, dismissed fears over smartphone market saturation and signalled a more aggressive acquisitions policy Wednesday at a rare analysts' briefing to boost its flagging stock price.
Addressing the first such event for eight years, the company's top executives talked up its growth potential and offered some guidance on how it plans to spend a $50 billion cash pile.
President and chief financial officer Lee Sang-hoon said Samsung would "put more emphasis on shareholder return" and would target a dividend yield this year of 1.0 percent of the average share price.
The company will review its shareholder return policy every three years to reflect changes in business conditions, he added.
The current dividend yield is around 0.5 percent, a return that has seen some shareholders accuse the world's largest technology company by revenue of hoarding cash.
Samsung's share price trading at 1,460,000 won at midday, down 1.68 percent from Tuesday's close.
The firm has posted record profits in six of the past seven quarters -- largely due to its growing dominance of the global smartphone market -- but its stock price trades at a significant discount compared to its rivals.
At one point this year, it was down as much as 20 percent.
Wednesday's briefing for 350 invited analysts and institutional investors at a Seoul Hotel, was a rare event for a company renowned for its relative lack of transparency.
Samsung's massive net cash balance is equivalent to more than 20 percent of its market capitalisation, and some analysts have predicted it could grow to $100 billion over the next two years.
Lee denied the amount was excessive, and said that -- along with the increased dividend yield -- it would be used to fund significant investment in research and development, particularly in software, to help secure future growth.
Written by Administrator
Tuesday, 17 September 2013 14:18
Spanish officials on Tuesday were seeking the winner of a 4.7 million-euro ($6.3-million) lottery jackpot after the lucky ticket was found unclaimed.
The slip of paper turned up in La Coruna, northwestern Spain, the city's mayor said. Media reports said the vendor who sold it found it on his counter.
"It is a very unusual item. It is not a necklace or a wallet that has been lost, but a lottery ticket worth nearly five million euros," said mayor Carlos Negreira in a statement.
"I am going to be the only mayor in Spain who is looking for a millionaire not so as to ask for money but to give it."
The vendor handed the ticket, issued for a lottery draw in June 2012, back to the state lottery company.
Written by Administrator
Tuesday, 30 July 2013 16:43
The German Günter Wamser crossed with horses from South to North America, from Tierra del Fuego to Alaska. Soon he will reach the goal of his journey Marathon, which started in 1994 – and gave him a new view of their home.
If Günter Wamser tells of his adventures in America, it is about a journey, but really it's about much more than the movement from A to B: the freedom to do what you really want, without leaving to well-meaning advice outside to take care of. 19 years ago traveled the trained aircraft engine mechanic to Tierra del Fuego at the southernmost tip of South America, two Criollo horses, hardy animals of the Gauchos bought a ranch, one for the riders, one for luggage. He rode off, still further north. "This trip has become my way of life, with all its ups and downs. My life has gained in intensity," says the now 54-year-old. In the very first days of his tour, he experienced two encounters that made him doubt the joys of a long journey. It was not until he met a cyclist from Berlin, who was kicking in one and a half years from California to Patagonia. He was sitting by the roadside, cursing the headwinds and wanted to give up, even though he was only a hundred kilometers away from the target.
Written by Administrator
Wednesday, 05 June 2013 21:05
At present, the history of Eastern European Jewry in particular is a popular field of scientific studies. Our correspondent has had an interview with an expert in this field Oleg Kozerod, Doctor of Historical Sciences, member of the European Association for Jewish Studies (Oxford).
From the sidelines, historians have always better ways to see what is happening in the today's world. As the Ukrainian history expert, how would you assess the current situation with international relations in this country?
An experienced historian always assesses political processes against other times. Moreover, he always compares concurrent processes taking places in different countries. The present-day world is strongly diversified, and this has to be taken into account. The only unquestionable achievement by the current leaders of Ukraine, and I would like to stress the word "unquestionable", is that one can hardly hear the voices of anti-Semites and racists. Authors and editors of anti-Semite articles are not put into prison yet, as distinct from Russia, however, at least the leaders have managed to establish a relevant silence. Remember what happed at the time of Yushchenko. Dozens of officially registered racist editions issued offensive articles on representatives of other nationalities on the daily basis; they revived the Beilis case and called for reprisal based on the nationality. A simple denial of the Holocaust was just a baby talk compared to the contents of these articles. At the same time, representatives of the Ukrainian intellectuals, professors, litterateurs…were taken to courts for trying to criticize this emergence.
And what is more... the courts decided in favour of the anti-Semites, and the elites did not want to deal with all this. I will tell you what saved Ukraine from the world scandal in the "orange" period: at the time, nobody could bring the observed situation to the world community's knowledge. There was a couple of such cases, and the Ukrainian reporter, the author of one article published, as I remember, in the Jerusalem Post, was brutally beaten in the entrance hall, and thereafter other people no longer wanted to "raise the tide" on the issue in the West.
Yes, now it is clear why neither Ukrainian politics, nor representatives of the Jewish community preferably raise this issue in the West …
Certainly, they do not know who will come to power in the nearest 2-3 years (laughing). I have to review reports on anti-Semitism development in Ukraine and can admit there was no argument from Goebbels propaganda luggage that was missing in the Ukrainian mass media of 2000es. I will put it baldly: in the nearest future, we may be strongly nostalgic about Yanukovych regime. Every day of his ruling may be recalled as a light period of life in terms of international relations. At the same time, nobody cherishes illusions about present democratic processes in Ukraine, everyone knows about the list of "Die Zeit" stating a circle of dictators who may be overthrown in 2013 and later on.
However, is it possible that the United Opposition stands for the international piece, and only some representatives of radical organizations "muddy the waters"?
For a country pretending to be a civilized state, it makes no difference who "muddies the waters", as you say. If these occurrences take place, and people have a relevant courage and this life philosophy, nevertheless, nobody prevents the Opposition from making one page statement where it distances from these points of view. What do we have today? Svoboda leaders have been included in the list of leading anti-Semites, and no Opposition leaders are making any statements. What stops the present opposition leader from writing a couple of sentences even if she is imprisoned? Not to mention the Holocaust lessons for this country. Where is the European understanding of tolerance, where is the Christian Zionism, care of the Bible nation, after all? I would stress that nobody may call himself a normal Christian if he is hostile to the Jewish people. The chief ideologist of Svoboda, whom Tyahnybok is proud of, Law Professor at Kiev National University Mr. Alexander Shevchenko, has recently given an interview to Glavcom.ua. Nothing less than the Law History expert…he accused the Jewish nation of deception traditions. As Mr. Shevchenko admitted, "values of hucksters are not typical for Ukrainians; they are closer to traditions of the Jewish people". I would like to cite one passage: "It's only a traditional Jewish law stipulated that one may deceive a person while paying or making an agreement, but one has to warn that person: "Recount" or "Think it over". If that person does not notice any deception, one has the right to appropriate his money. However, it is a unique case. Neither the Ukrainian law, nor traditional laws of other states have ever had a similar rule".
Written by Administrator
Thursday, 07 March 2013 12:47
Former Italian Premier Silvio Berlusconi has been convicted for the illegal publication of transcripts of wire-tapped conversations in a newspaper owned by his media empire.
A Milan court on Thursday sentenced him to one year in jail, although he is unlikely to be put behind bars during a possible appeal.
The verdict carries no impact on Mr Berlusconi's eligibility to participate in a new government.
Written by Administrator
Thursday, 18 October 2012 20:02
Venerable US magazine Newsweek announced Thursday its last print edition would be December 31, saying it would turn all-digital to cut costs in an increasingly challenging media environment.
"We are transitioning Newsweek, not saying goodbye to it," wrote Tina Brown, editor-in-chief and founder of the online Newsweek Daily Beast Company, in a statement posted on the Daily Beast website.
"This decision is not about the quality of the brand or the journalism -- that is as powerful as ever. It is about the challenging economics of print publishing and distribution."
Brown acknowledged the merger of the print edition and the online Daily Beast operations, called "Newsweek Global," would require layoffs.
She said the all-digital publication "will be a single, worldwide edition targeted for a highly mobile, opinion-leading audience who want to learn about world events in a sophisticated context.
It will be available on the web and on tablets via a paid subscription, with "select content" available on The Daily Beast website.
Written by Administrator
Wednesday, 03 October 2012 13:42
Dame Marjorie Scardino - the first woman to head a FTSE 100 company - is to step down as chief executive of Penguin books and Financial Times owner Pearson.
Dame Marjorie's departure at the end of the year will leave just three female chief executives among London's top 100 public companies as she will be replaced by John Fallon, head of Pearson's international education arm.
The 65-year-old transformed Pearson when she joined as chief executive in 1997 from a diverse conglomerate, owning a range of unconnected businesses from Alton Towers to Thames Television, to a more focused "learning" company.
Announcing her departure, the American-born British citizen said: "It has been a privilege to be part of such a great company for a small part of its history."
Angela Ahrendts at fashion group Burberry, Cynthia Carroll at miner Anglo American and Alison Cooper of Imperial Tobacco will be the remaining female chief executives on the FTSE 100 Index.
The Government-commissioned Lord Davies review, published in February 2011, recommended that firms listed on the FTSE 100 Index should aim for a minimum of one in four female board members by 2015.
A voluntary code, developed in response to the Lord Davies review, was implemented in July 2011 to set out key principles of best practice for executive firms.
The number of women in the boardroom's of the UK's top companies increased in the past year, according to a progress update from the Department of Business, Innovation and Skills in July this year. Women now make up 16.7% of FTSE 100 Index, up from 12.5% at the time of the Lord Davies report, and 10.9% of FTSE 250 boards, up from 7.8%.
<< Start < Prev 1 2 3 4 5

6

7 8 Next > End >>


Page 6 of 8