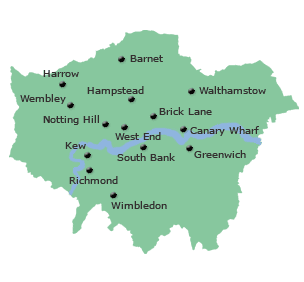 Culture
Written by Administrator
Saturday, 05 September 2015 19:34
Brazilian millionaire Bernardo Paz has dedicated his life to turning a vast outdoor park of tropical rainforest studded with contemporary art works into one of the most original museums in the world.
Part botanical garden, part gallery, Inhotim is the expression of Paz's unstoppable dream -- and of the fortune he amassed in iron ore mining when Chinese demand for raw materials was booming.
But today, while the tycoon's dream is intact, Brazil's economic crisis and the drop in China's appetite mean his fortune can no longer keep up.
Inhotim covers the area of about 300 football pitches, an oasis of tropical rainforest in the heart of Brazil's mining region Minas Gerais. Dotted through the foliage are hundreds of works of art produced by some 200 international artists.
And despite being far from the main cities of Rio or Sao Paulo, almost half a million make the journey here every year. It's a place, says Paz, 64, "where people want to stay."
Paz has lived within the park for years, now with his sixth wife and two of his seven children. But even in this paradise, where toucans and monkeys roam freely, there's no way to escape the economic gloom growing in the Latin American giant.
He directly finances a third of Inhotim's budget and because iron ore prices halved last year, down to around $50 a ton, the 64-year-old with the look of a refined hippie is reluctantly having to tame his wild dreams.
"I was going to keep growing Inhotim at the same speed, but my industries which give me the resources to keep the process going are complicated," he said regretfully in an interview with AFP.
"The world is very complicated."
Written by Administrator
Friday, 14 August 2015 10:14
The United States on Thursday returned to French authorities an oil painting by Pablo Picasso that was reported stolen from a major Paris museum 14 years ago.
"The Hairdresser," which Picasso created in Paris in 1911 during his Cubism period, was seized by US customs agents in New Jersey.
Valued at $15 million, it was authenticated in January by experts from the Centre Georges Pompidou museum, its previous home.
"Picasso used to say: 'A painting truly exists in the eyes of the beholder'," said Frederic Dore, deputy chief of mission at the French embassy in Washington, where the painting was formally handed over.
Once back in the French capital, the diplomat said, it will "come back to life" and return to public view after careful restoration "thanks to this outstanding Franco-American customs cooperation."
The painting had been listed on Interpol's database of stolen works of art since it was reported stolen from the Centre Pompidou's archives in 2001.
It had last been publicly displayed in Munich, Germany in 1998 -- and no one is clear on where it has been since.
US customs agents came across it during a targeted inspection in Newark, New Jersey, just outside New York, in December 2014.
Wrapped as a Christmas parcel sent from Belgium, it bore a shipping label that claimed it was a mere $30 handicraft, the US Immigration and Customs Enforcement (ICE) agency said.
Written by Administrator
Thursday, 06 August 2015 15:59
Half a century later, the famous rivalry between The Beatles and The Rolling Stones may not be over.
Stones guitarist Keith Richards in a new interview has denounced "Sgt. Pepper's Lonely Hearts Club Band," the 1967 album by The Beatles famed for its experimentation.
Richards told Esquire magazine that the Fab Four "sounded great" when they stayed true to their original sound but "got carried away."
"Why not? If you're The Beatles in the '60s, you just get carried away -- you forget what it is you wanted to do," he said.
He said of "Sgt. Pepper": "Some people think it's a genius album, but I think it's a mishmash of rubbish, kind of like 'Satanic Majesties.'"
He was referring to "Their Satanic Majesties Request," the Stones' psychedelic album that came out in 1967 shortly after "Sgt. Pepper" and which Richards has previously described as the Stones' work of which he is least proud.
The Beatles recorded "Sgt. Pepper" after retiring from touring and the album has often been seen as a historic moment in turning pop albums into broader artistic concepts.
Moving away from The Beatles' pop roots, "Sgt. Pepper" takes influences from a range of genres including Indian classical music after guitarist George Harrison traveled to India and became enthralled by Hindu philosophy.
Written by Administrator
Wednesday, 22 July 2015 19:56
A British bravery medal awarded to a female spy who parachuted into France during World War II and was executed by the Nazis was sold with her other awards on Wednesday for £260,000 ($406,000, 373,000 euros).
Violette Szabo, the daughter of a British father and French mother, was one of only four women to receive the George Cross, the second highest British honour.
She was twice sent behind enemy lines with Britain's secret Special Operations Executive, firstly to confirm reports that one of its sabotage operations had been compromised and then to arrange a similar set-up elsewhere.
Written by Administrator
Sunday, 19 July 2015 20:13
AC/DC drummer Phil Rudd has been arrested again in New Zealand and was behind bars on Sunday night, his lawyer said.
Details of the charges were unclear and police refused to confirm the 61-year-old had been arrested, less than two weeks after he was sentenced to home detention after pleading guilty to threatening to kill and drugs charges.
However, his lawyer Craig Tuck told journalists Rudd would be appearing in court on Monday.
"All I can say is he has been arrested and will be appearing on Monday at 10am (Sunday at 2200 GMT) in the Tauranga District Court," Tuck said.
"That's all I can say for now and that's all I am telling everyone who is calling."
Written by Administrator
Tuesday, 07 July 2015 19:14
Christian Dior's creative director Raf Simons brought a "garden of earthly delights" to Paris Fashion Week on Monday, slipping models into luxurious chainmail in a couture collection inspired by mediaeval art and fashion.
Sashaying down a lilac catwalk, models in flowing silk taffeta gowns inspired by the Belle Epoque and cowl-necked cloaks in deep purple and black reminiscent of the late Middle Ages, would not have been out of place in an episode of Game of Thrones.
Oscar-winning Kenyan actress Lupita Nyong'o was one of the stars attending Dior's autumn-winter unveiling on the second day of the couture shows unique to Paris.
Simons said his collection was inspired by the Old Masters of Flemish painting and the age-old fusion ofart, history and fashion.
"I was intrigued by the idea of forbidden fruit and what that meant now," said Simons in a statement.
"The idea of purity and innocence versus luxury and decadence and how that is encapsulated by the idea of Dior's garden -- no longer a flower garden but a sexual one."
Draped gowns and historical sleeves, hand-painted patterns and coats resembling Middle Age mantles provide a "broad sweep" of fashion history.
Glittering chainmail peeking from beneath a short taffeta dress with sleeves cinched at the wrists, or placed over another as a gilet, put jewellery at the focus of the outfit.
Over a long billowing gown hanging delicately from the shoulders, a heavy gold chain dripped from the model's neck.
- Schiaparelli in 1930s Paris -
Italian fashion legend Elsa Schiaparelli continued to haunt her eponymous brand a year after the long-dormant house made its comeback.
Written by Administrator
Sunday, 05 July 2015 10:54
Joey "Jaws" Chestnut, who for eight straight years gobbled up all comers in the famed Nathan's hot dog eating contest in New York, finally met his match Saturday.
Chestnut, 31, was defeated by Matt Stonie, 23, his longtime rival in the niche competitive eating circuit.
Stonie devoured 62 hot dogs and buns in 10 minutes, two more than Chestnut at the hugely popular July 4 contest, held each year on the boardwalk of Brooklyn's Coney Island and broadcast live on television.
It was ketchup-flavored revenge for Stonie, who was runnerup to Chestnut in last year's showdown.
The women's contest was won by veteran competitive eater Miki Sudo, who wolfed down 38 hot dogs.
That was seven more than second-placed finisher Sonya Thomas, a former champ with multiple eating records under her belt.
Written by Administrator
Friday, 03 July 2015 05:02
The head of the UN cultural organisation on Wednesday called for a campaign against the "culture cleansing" being carried out by Islamic State jihadists.
"Extremists don't destroy heritage as a collateral damage, they target it systematically to strike societies at their core," Irina Bokova said in a speech at the Chatham House think tank in London.
"This strategy seeks to destroy identities by eliminating heritage and cultural markers," she said.
Several archaeological sites have been attacked by IS jihadists in Iraq and Syria and their recent takeover of an area including the ruins of the ancient city of Palmyra in Syria sparked worldwide concern.
In April, the IS group released a video in which militants can be seen using rifles and sledgehammers to destroy artefacts at Hatra.
Earlier the militants also damaged the site of Iraq's ancient Assyrian city of Nimrud and destroyed dozens of pieces from the museum in Mosul.
Written by Administrator
Sunday, 21 June 2015 17:12
A postcard bearing a signed drawing by Picasso fetched a record $188,000 (166,000 euros) at auction on Saturday, the Gaertner auction house in southern Germany announced.
The sales set a "world record for a postcard", the auction house in Bietigheim-Bissingen said in a statement.
The buyer, described as a "trans-Atlantic collector", clinched the deal by telephone following frenzied bidding in German, English, French and Russian, the statement said.
Bidding had begun at 100,000 euros.
With commissions, the card will cost the buyer more than 200,000 euros, it said.
The card from Pablo Picasso to his friend, French poet Guillaume Apollinaire, is dated September 5, 1918, and has an authenticated drawing that "can be considered part of the artist's cubist still life series," Gaertner said.
The picture on the back of the card is a simple aerial view of the southwestern French town of Pau.
Written by Administrator
Saturday, 13 June 2015 21:57
More than 13,000 people turned out in Paris for the 27th edition of 'Diner en blanc' ('Dinner in white') -- a pop-up picnic where attendees dress to the nines entirely in white.
The diners were armed with white tables and chairs, and packed out public areas of the Tuileries Garden and the Palais Royal, locations that were made public at the last minute in an event that has become an international phenomenon.
The tradition dates back to an event 26 years ago in Paris at which organisers invited guests to all wear white so they could be easily spotted in a park.
<< Start < Prev 1 2 3 4 5

6

7 8 9 10 Next > End >>


Page 6 of 15