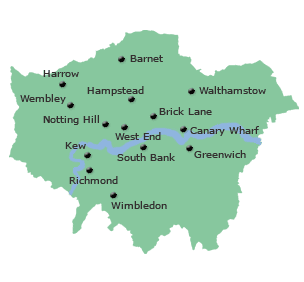 Culture
Written by Administrator
Monday, 11 April 2016 17:33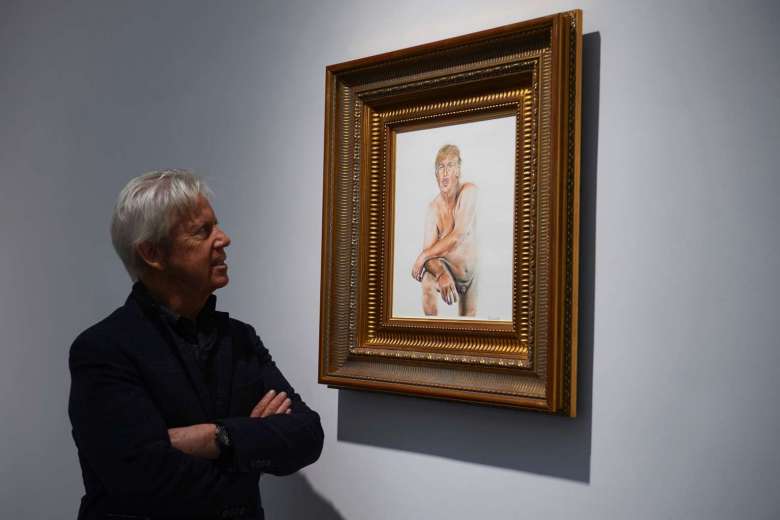 An unflattering painting depicting a nude Donald Trump went on show in London this weekend having being censored in the United States, where its creator claims to have received a thousand death threats from his supporters.
Los-Angeles based artist Illma Gore's Make America Great Again, named after the Republican candidate's campaign slogan, went on display at the Maddox gallery in the exclusive Mayfair neighbourhood on Friday, and is valued at £1 million (S$1.9 million).
"Make America Great Again was created to evoke a reaction from its audience, good or bad, about the significance we place on our physical selves," said the 24-year-old artist.
"I drew Trump nude, I was evoking a reaction from people... so I tried not to think about it until I spoke to a lawyer who suggested I go to the police about it and file a report in case something happens," she said of the death threats, which came after posting the painting online.
Written by Administrator
Tuesday, 29 March 2016 20:28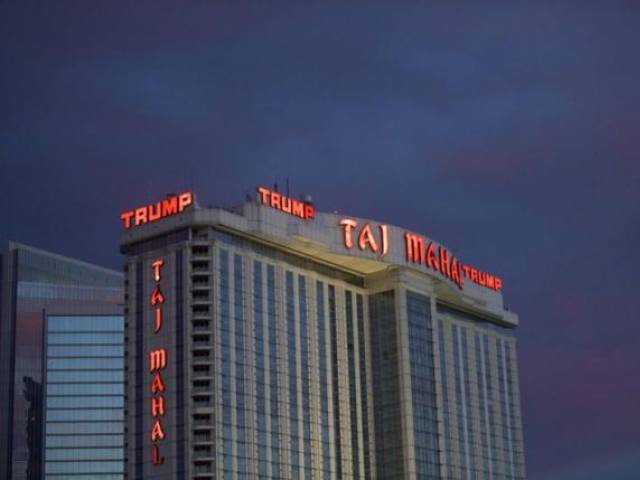 Harper Lee, one of America's most celebrated novelists who died in February, thought Donald Trump's infamous Taj Mahal casino was hell on Earth, a stash of her private correspondence revealed Monday.
The "To Kill a Mockingbird" author, whose masterpiece about racial injustice was read by millions, slammed the billionaire presidential hopeful's boardwalk resort in New Jersey in a letter to a friend in 1990.
"The worst punishment God can devise for this sinner is to make her spirit reside eternally at the Trump Taj Mahal in Atlantic City," Lee wrote in the missive, recovered along with several others from her New York apartment.
Lee, who was apparently entertaining visitors, stayed at the $1 billion gambling spot a few months after its April 1990 inauguration.
The resort is now owned by billionaire Carl Icahn, who took over in February after Trump Entertainment Resorts came out of bankruptcy, though it still bears the Republican frontrunner's name.
Written by Administrator
Thursday, 17 March 2016 10:06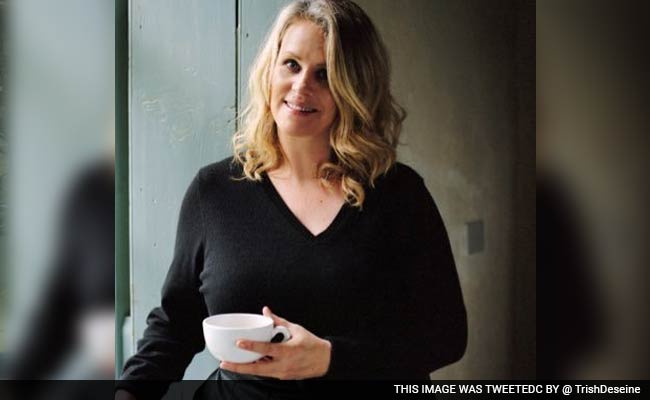 Did you hear the one about the Irishwoman who taught the French how to cook?
It may sound like some sort of dubious Irish joke. But in the case of Trish Deseine there is more than a grain of truth to the tale.
The farmer's daughter from County Antrim is France's bestselling food writer, having sold more than a million copies of her cookbooks.
She is also credited with fundamentally changing the way millions of ordinary French people cook by taking away the fear of living up to one of the world's greatest culinary traditions.
With books like "Petits Plats entre Amis" (Little Dishes Between Friends) and "Je Veux du Chocolat!" (I Want Chocolate!), she taught a generation intimidated by long shadow of France's gastronomic greats to dare.
For Deborah Dupont-Daguet, the owner of La Librarie Gourmande in Paris -- which claims to be the world's biggest culinary bookshop -- Deseine was nothing short of an inspiration with her clever, unashamedly simple takes on French classics and recipes from around the world
The first cookbook Dupont-Daguet ever bought was "Little Dishes Between Friends".
"It's weird but I learned French cooking from that book. You would never see those types of tips in a French cookbook 15 years ago. It's completely crazy," she said, "but it took an Irishwoman to tell us these things."
Even Deseine is still slighty bemused by her success. "I have theories, but I really don't know why," she told AFP. "People felt liberated because I was taking the fuss out of cooking. I think maybe it was okay for an outsider to say you don't have to go through 50 complicated steps. My approach was very natural and direct and sensual."
But having been France's Jamie Oliver and Nigella Lawson rolled into one, Deseine is now trying to crack an even harder nut.
Her new book, "Mon Irlande", or "Home" in its English translation, is an attempt to bring the simple virtues of Irish cooking to the French and the rest of the world.
No easy task for a country more synonymous with a certain black liquid refreshment and a long history of famine and hunger than its food.
But Deseine, 51, is convinced its time has come.
Written by Administrator
Thursday, 17 March 2016 10:03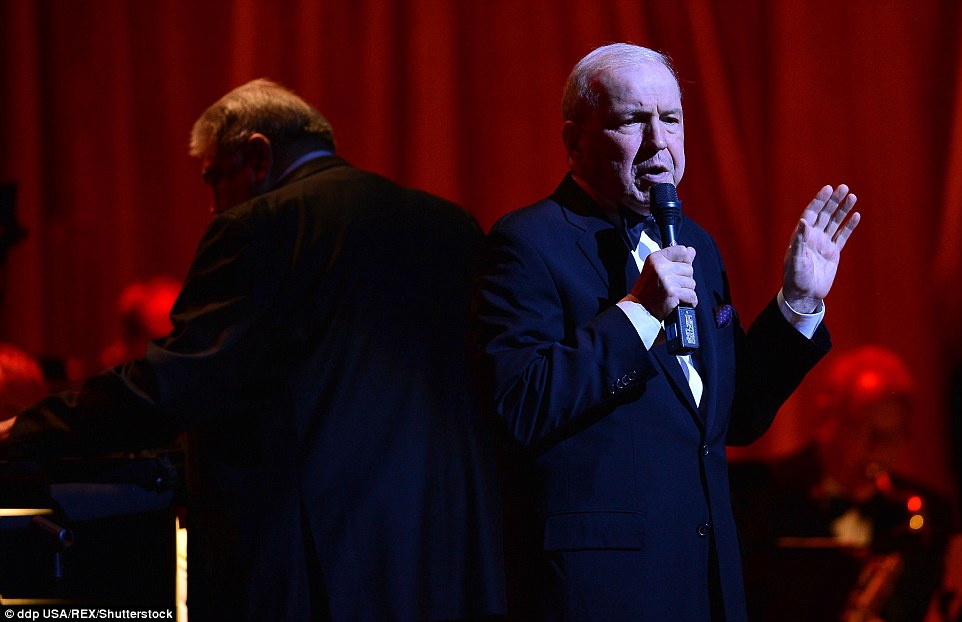 Frank Sinatra, Jr. died of a heart attack while on tour in the US state of Florida, his sister Nancy said. He was 72.
"The Sinatra family mourn the untimely passing of their son, brother, father, uncle Frank Sinatra, Jr. of cardiac arrest while in tour in Daytona, Florida," Nancy Sinatra said in a statement posted on Facebook on Wednesday. "Sleep warm, Frankie."
Sinatra followed his famous father's footsteps into the music business, beginning his singing career in his teens.
Starting in 1988, Sinatra served as conductor and musical director for his father in his final years of performing live.
Frank Sinatra, Sr., the Rat Pack star of the 1960s, died in 1998.
Sinatra was meant to perform at the Peabody Auditorium in Daytona Beach, Florida on Wednesday night as part of the "Sinatra Sings Sinatra" tour.
The theater announced his death on its Facebook page, after posting earlier in the evening that the show was cancelled because the singer had fallen ill after arriving in town.
The younger Sinatra might be best remembered for being kidnapped at age 19 by a pair of young men hoping to extort money from his famous father.
Written by Administrator
Monday, 14 March 2016 23:10
A surprise new album by Kendrick Lamar opened Sunday at number one on the US chart in the latest triumph for the critically acclaimed rapper.
The album -- the fourth by the 28-year-old, entitled "untitled unmastered." -- sold 178,000 copies or the equivalent in streaming in the United States in the week through Thursday, Nielsen Music said.
Lamar released "untitled unmastered." without previous notice on March 4 in the wake of the Grammys, where he was the music industry gala's biggest winner with five awards.
He characterized the album as a series of rough works from the studio, although the songs take on heavy themes including an opening track that mixes images of the biblical apocalypse and contemporary social ills.
Written by Administrator
Friday, 11 March 2016 09:43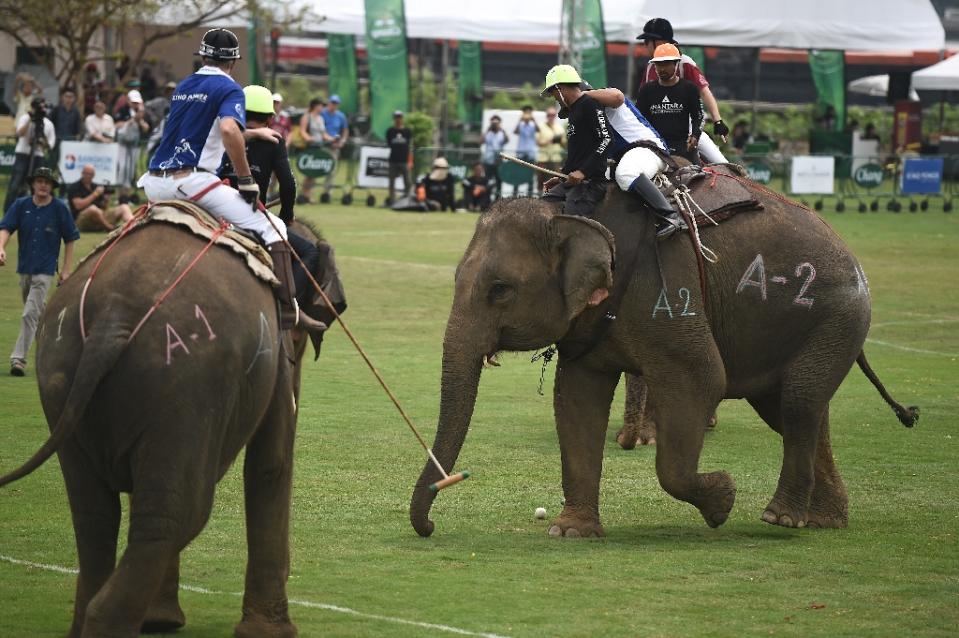 A herd of elephants romped across a Bangkok pitch Thursday for the first match of a four-day polo tournament raising money for the animals, which are heralded as a national symbol but often subject to abuse.
Eighteen pachyderms are playing in the annual King's Cup Elephant Polo Tournament, held this year on a large field in the heart of the Thai capital.
During the lumbering and unsurprisingly slow-paced matches, a "mahout" handler controls the beasts while a polo player who is also riding on the elephant's back concentrates on scoring.
This year's tournament sees a motley mix of humans competing, including professional polo players, New Zealand rugby stars, Thai celebrities and members of a transgender cabaret troupe.
Some of the competing elephants are taking time out from their day jobs in the tourist industry, while others are domesticated but currently unemployed, according to the event's organisers, the luxury hotel group Anantara.
Written by Administrator
Saturday, 27 February 2016 21:02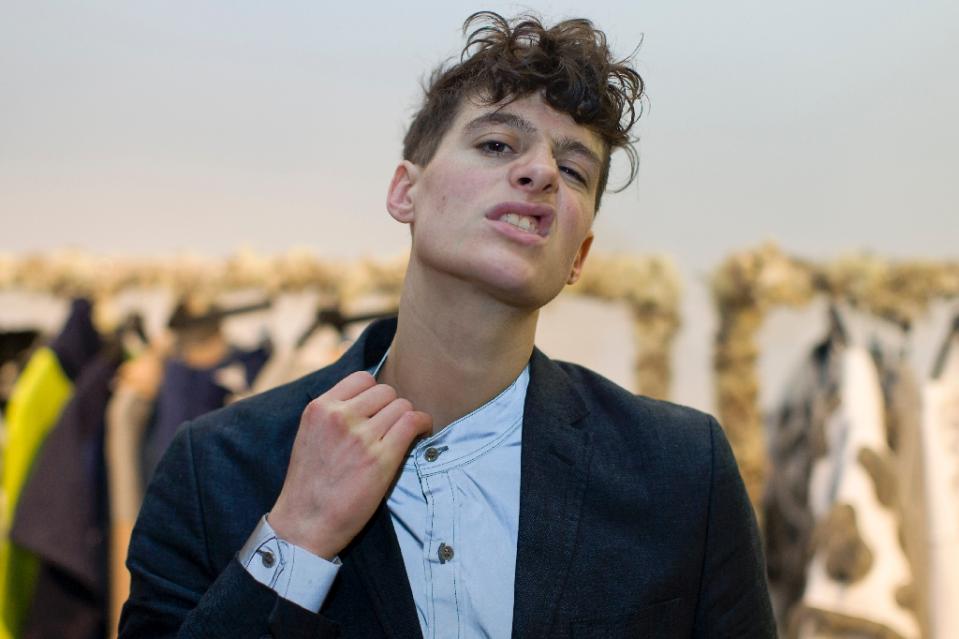 Menswear or womenswear -- who cares? Genderless fashion is the buzzword for many of today's top designers, highlighted at London Fashion Week by a string of androgynous touches on the catwalks.
From Christopher Kane's heavy, dark, asymmetric tailoring to Burberry's parade of male and female models in military overcoats and aviator jackets, masculine styling repeatedly stood out in the women's autumn/winter collections.
It's not just in London where designers are experimenting with preconceptions about gender and identity.
Gucci has sent men down the catwalks in pussybows and hot pink suits under new creative director Alessandro Michele while Jaden Smith, son of US actor Will Smith, was unveiled as the face of Louis Vuitton womenswear last month.
Transgender models such as Andreja Pejic and Lea T are among the most sought after in the industry.
One of its rising stars is US model Rain Dove, who, standing at six foot two inches with chiselled features, models in both male and female fashion shows.
Written by Administrator
Friday, 12 February 2016 09:57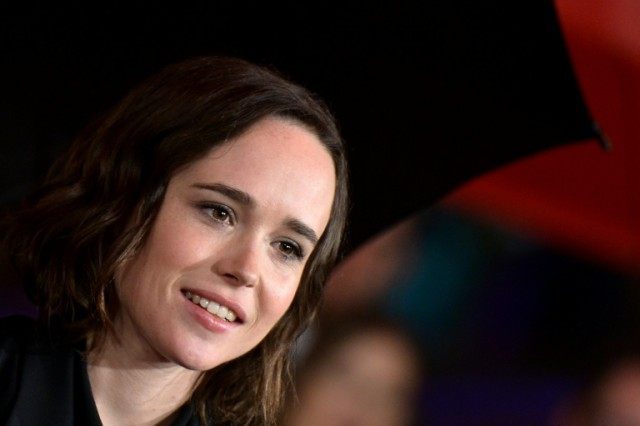 Once it would have been career suicide, but Hollywood star Ellen Page is convinced that "the best decision I ever took" was to come out.
The elfin actress, who made her name as a pregnant high school teen in the off-beat Canadian comedy "Juno", has not looked back since she went public two years ago and only to be later named the world's "sexiest celebrity vegetarian" alongside Jared Leto.
In September she took another step into the light by walking the red carpet with her partner, artist and surfer Samantha Thomas, for the premiere of "Freeheld", which tells the true story of a lesbian couple in New Jersey fighting for equal pension rights as one of them dies of cancer.
But the 28-year-old star of blockbusting action films like "X-Men" and "Inception" told AFP that plucking up the courage wasn't easy. "I was very closeted. And obviously something about Hollywood and the film industry made me feel like I couldn't be out," she said in an interview while visiting Paris.
"Now that I am out, it's the best decision I've ever made. I think it sucks that anyone has to live that way. I wish no one had to."
The Canadian actress, who is also vegan, has since become a vocal advocate of equality for the LGBT community.
"Obviously there's been progress, because we now have marriage equality in America. But there's still so much to do. You can still be fired and denied housing in 35 US states if you're an LGBT person, and trans women of colour have a life expectancy of 35, which is appalling. We're far from true equality."
Written by Administrator
Thursday, 11 February 2016 17:40
34th Conference on the Holocaust and Genocide
Millersville University of Pennsylvania
April 6–8, 2016
Aftermath of the Holocaust and Genocide
Director: Victoria Khiterer
Advisory Board: Lawrence Baron (San Diego State University), Holli Levitsky (Loyola Marymount University), Antony Polonsky (Brandeis University), David Shneer (University of Colorado Boulder), Maxim D. Shrayer (Boston College)
Committee Members: Onek Adyanga, Tanya Kevorkian
Administrative Assistant: Maggie Eichler
Graduate Assistant: Abigail Gruber
==============CONFERENCE PATRONS===============
Richard Welkowitz
Congregation Shaarai Shomayim
Jonathan Lichter
Please see the conference addendum insert for the full list of conference donors
The 34th Conference on the Holocaust and Genocide Committee is pleased to acknowledge the support of the Offices of the President and Provost.
Transportation:
Limited shuttle transportation from and to Heritage Hotel – Lancaster (500 Centerville Road, Lancaster, PA 17601) will be provided at night on April 6 (before and after the conference opening), and before and after conference sessions on April 7 and April 8.
All conference sessions will be at the Bolger Conference Center (Gordinier Hall), Millersville University, 2nd floor
CONFERENCE SCHEDULE
Wednesday, April 6, 2016, Opening Night, 6:30-10:00 pm
6:30-7:00 pm Opening Reception, Lehr Room
7:00-7:10 pm Welcoming Remarks by Victoria Khiterer, Millersville University
Plenary talk 7:10-7:50 pm, Lehr Room
Gabriel Finder, University of Virginia, Jewish Honor Courts: Revenge, Retribution, and Reconciliation in Europe and Israel after the Holocaust (The Jack Fischel Lecture)
8:05 - 10:00 pm Documentary Film "The Long Way Home" (1997, Writer/Director Mark Jonathan Harris, Running time 1 hour, 54 minutes), Lehr Room
Thursday, April 7, 2016
8:30 am-5 pm Registration of conference participants
9:00-10:30 am
Panel 1: Aftermath of the Holocaust and Modern Anti-Semitism in Russia, Ukraine and Poland, University Room
Chair: Victoria Khiterer, Millersville University
Alexander Prusin, New Mexico Tech, The Holocaust in the Polish War Crimes Trials
Anya Quilitzsch, Indiana University Bloomington, Returning Home? Jewish Life in Soviet Transcarpathia after the Catastrophe
Igor Kotler, Museum of Human Rights, Freedom and Tolerance, Holocaust Denial and anti-Semitic Propaganda in Russia: A Case of YouTube
Panel 2: Aftermath of the Holocaust and its Commemoration in Western Europe, Old Main Room
Chair: Michael C. Hickey, Bloomsburg University of Pennsylvania
David H Weinberg, Wayne State University, Recovering a Voice: West European Jewish Communities after World War II
Annette Finley-Croswhite, Old Dominion University, Moveable Memory: Commemorating the Shoah in Paris
Annemarike Stremmelaar, Leiden University, The Netherlands, "Anne Frank speaks Turkish." Retelling the Story of the Holocaust in the Netherlands
10:45 am- 12:30 pm
Panel 3: Holocaust and Anti-Semitism in the Soviet Union, University Room
Chair: Victoria Khiterer, Millersville University
Zvi Gitelman, University of Michigan, Antisemitism and its Consequences in the Soviet Military in World War Two (The Reynold Koppel Lecture)
Polly Zavadivker, University of Delaware, The Language of Genocide and Soviet Postwar Antisemitism
Maxim D. Shrayer, Boston College, A Footnote to the Shema in a Moscow Magazine: July 1946
Discussant: Brian Horowitz, Tulane University
Panel 4: The Holocaust in American Life, Matisse Room
Chair: Jeffrey Scott Demsky, San Bernardino Valley College
Bat-Ami Zucker, Bar-Ilan University, The Harrison Report and its Impact on the Creation of the State of Israel
Cynthia A. Crane, University of Cincinnati, Cultural Consequences/Legacy and Impact of the Holocaust on Immigrants to America
N. Ann Rider, Indiana State University, Cultural Mental Schemas of American Holocaust Reception: Ruth Klüger's Still Alive
Panel 5: Resistance and its Representation in Film, Old Main Room
Chair: Lawrence Baron, San Diego State University
Paul R. Bartrop, Florida Gulf Coast University, St. Hedwig's Cathedral, Berlin as a Focus of Anti-Nazi Opposition during the Holocaust
Michael Rubinoff, Arizona State University, Jewish Resistance Depicted on Film
12:30-1:30 pm Lunch for the Invited Conference Participants, Lehr Room
1:30-3:15 pm
Panel 6: Polish Jewish Refugees and Displaced Persons, University Room
Chair: Zvi Gitelman, University of Michigan
Eliyana R. Adler, Penn State University, Displaced Children: Polish Jewish Youth on the Margins of the War
Ellen G. Friedman, The College of New Jersey, Writing About Other People's Memories
Gennady Estraikh, New York University, The Second Repatriation of Polish Jews from the Soviet Union (The Miriam Fischel Lecture)
Discussant: Michael C. Hickey, Bloomsburg University of Pennsylvania
Panel 7: The Armenian Genocide and its Commemoration, Matisse Room
Chair: Sylvia A. Alajaji, Franklin and Marshall College
Elke Heckner, University of Iowa, Tehlirian on Trial: The Public Production of Testimony to Genocide
Jeffrey Scott Demsky, San Bernardino Valley College, A Duty To Remember, A Duty To Forget: Examining Americans' Unequal Memories of the War on Armenians and the War on Jews
Written by Administrator
Thursday, 11 February 2016 15:24
Cambodia's government has hit out at Valentine's Day, warning students against losing the "dignity of themselves and their families" in a note sent to schools across the country.
Valentine's Day has become something of a favourite among young people in many Southeast Asian countries in recent years, with bunches of red roses and heart-shaped chocolates cropping up in stores and on street stalls each February.
But that has left some officials rattled, particularly in Cambodia and neighboring Thailand -- both of which have become renowned in recent years for issuing warnings about the pitfalls of young love and premarital sex ahead of the 14 February holiday.
The Cambodian Ministry of Education directive, which was sent to private and public schools on on Tuesday, ordered teachers to "take measures to prevent inappropriate activities on Valentine's Day".
The ministry said the increasingly popular holiday was driving young people "to overjoy, to forget about studying and to lose the reputation and dignity of themselves and their families".
"It is not a traditional event of our Khmer people," the statement said according to a copy seen by AFP.
Social conservatives in both countries see the day as a foreign import which represents a moral threat to traditional Buddhist beliefs.
Cambodian women in particular are under intense pressure to retain their virginity until marriage.
<< Start < Prev 1 2

3

4 5 6 7 8 9 10 Next > End >>


Page 3 of 15