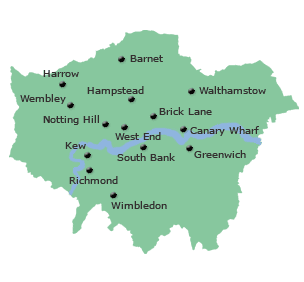 Culture
Written by Administrator
Saturday, 30 July 2016 18:05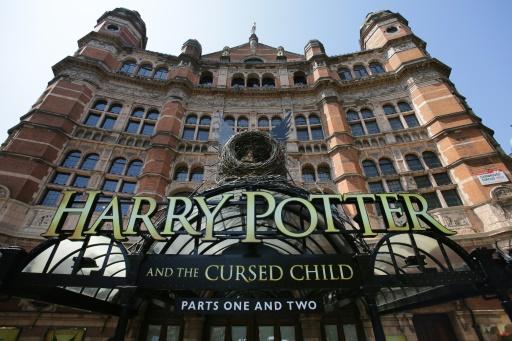 Harry Potter fans were buzzing with excitement Saturday as "Harry Potter and the Cursed Child", a stage play that imagines the fictional boy wizard as a grown-up father of three, opened in London.
After nearly eight weeks of well-received preview performances, London's Palace Theatre hosted the opening gala as the general public were invited to strap themselves in for a new adventure in the saga that has captivated millions around the globe.
Arriving for the opening gala, creator J.K. Rowling told the Press Association she was "so happy" that fans had heeded her pleas to keep the plot a secret, and said she hoped the play would one day appear on Broadway.
Set 19 years after the events of Rowling's seventh and final book, "Harry Potter and the Deathly Hallows", the play sees a grown-up Potter working at the Ministry of Magic.
Written by Administrator
Saturday, 25 June 2016 16:12
Recently a number of publications appeared in the Russian and Ukrainian press about Victor Nekrasov, devoted to the 105th anniversary of his birth on 17 June, 2016. He was remembered mostly as a Soviet writer and dissident, the author of one of the first truthful novels about World War II V okopakh Stalingrada, (In the Trenches of Stalingrad, 1946). I would like to focus my article on the role of Nekrasov in the heightening of public awareness about the Babi Yar massacre and the need to commemorate and memorialize the Holocaust in Kiev.
Victor Nekrasov was born in Kiev into a noble family in 1911. Nekrasov was a descendent of Russian, Italian and Swiss nobility. His grandmother Alina von Ern graduated from the Smolny Institute for Noble Girls and danced at the graduation ball with Tsar Alexander II. Nekrasov was quite proud of his noble ancestors and described them in his book Malen'kie portrety (Little Portraits).[1]
Victor Nekrasov's mother Zinaida Nikolaevna Nekrasova (nee Motovilova, 1879-1970) was a distant relative of the poet Anna Akhmatova. Zinaida Nikolaevna was a very progressive woman for her time. While most noble women enjoyed a life of luxury and leisure, Zinaida decided to become a medical doctor. She studied medicine in Switzerland and worked for many years as a physician.[2] Victor remained close to his mother all of her life and Kievans often saw them walking together downtown. Less is known about Victor Nekrasov's father, Platon Feodosievich, who died from a heart attack in 1917, when Victor was six years old. Victor's mother and father separated when he was a small child. Zinaida Nikolaevna, with her two sons, Victor and his older brother Nikolai, lived in Switzerland and Paris before World War I and then in Kiev. Nekrasov's father settled in Krasnoyarsk, where he worked as a bank clerk.[3] So perhaps Victor even did not remember his father.
In the 1930's Nekrasov simultaneously studied architecture at the Kiev Civil Engineering Institute (now The Kyiv National University of Construction and Architecture (KNUCA)) and theater art in the Theater Studio at the Kiev Russian Drama Theater. In 1936-38 he worked as the architect and then as actor, director, and stage artist in theaters in Vladivostok, Kirov, and Rostov-on-Don.
In August 1941 Victor voluntarily signed up for the Soviet Army. As an actor, he had been excused from service, but he asked the authorities to send him to the front. His request was granted and he served as an engineer and deputy commander of a sapper battalion until June 1944, when he was seriously wounded in his right arm, and with a disability was released from the army. Nekrasov described his military experience in his autobiographical book V okopakh Stalingrada, (In the Trenches of Stalingrad, 1946). It was one of the first honest war novels in Soviet literature, which described the war and the battle of Stalingrad without romanticism, as difficult and dangerous work, where unnecessary risks taken by commanders could cost many soldiers' lives. The novel was published in the journal Znamia and nominated for a Stalin prize. However, the chairman of the Union of the Soviet Writers Aleksandr Fadeev did not like the novel and crossed it off the list of nominees. (Fadeev was a romantic and Nekrasov's realistic approach to describing the war contradicted his romantic view). But somebody restored the novel to the list. The only one person could challenge the power of Fadeed over the Union of the Soviet Writers was Joseph Stalin. Vsevolod Vishnevsky, who was the editor of the journal Znamia, told this to Nekrasov when his book received the Stalin prize for literature in 1947.[4]
The novel was republished in the Soviet Union many times in millions of copies and translated into 36 languages. The novel was made into the film Soldaty (Soldiers, 1956); Nekrasov was the author of the screenplay. The film received an award at the Soviet movie festival.
Nekrasov at this point had reached the zenith of his writing career in the Soviet Union. He became the Deputy Chairman of the Union of Ukrainian Writers and lived in the elite Passage house on 25 Kreshchatik Street (near Maidan, Independence Square). On the first floor of the Passage building were expensive stores and restaurants, on the other floors the Kievan elite lived: composers, architects, artists and actors. However, Victor Nekrasov's honesty, noble manners and his political naivety did not fit "the Soviet way of life." Like a Kievan Don Quixote, he began his courageous but futile fight for historical justice. Of course he was defeated, expelled from the country and deprived of his Soviet citizenship. His struggle was doomed from the start, but Nekrasov did not understand this for a while, and he hoped to improve the society where he lived.
Written by Administrator
Thursday, 16 June 2016 14:25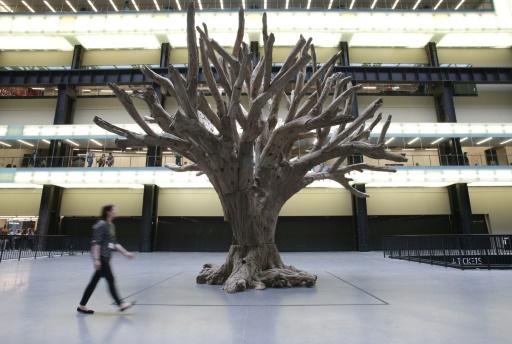 London's Tate Modern museum will this week unveil a vast pyramidal extension providing extra gallery space for the millions of guests who pour through its doors each year.
The modern art museum has been a roaring success since it opened in 2000, with more than five million people now annually visiting the former power station, whose silhouette looms over the south bank of the River Thames.
This is more than twice the number of visitors originally planned, leaving gallery-goers jostling to see the latest exhibitions and requiring more floor space.
Swiss architects Herzog & de Meuron, responsible for the building's original conversion, were chosen for the new "Switch House" project, which cost £260 million pounds ($367 million, 328 million euros).
The result is a fractured pyramid of cladded bricks in keeping with the building's industrial heritage.
Written by Administrator
Monday, 06 June 2016 11:05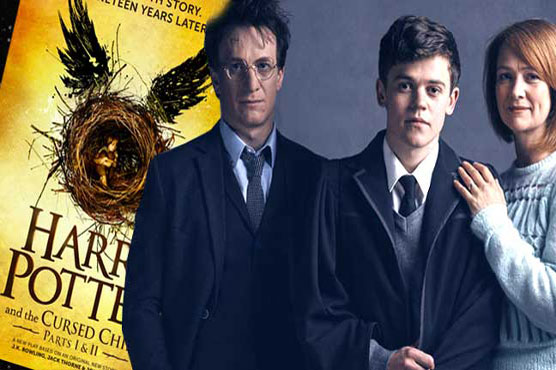 Harry Potter makes his stage debut on Tuesday in a new London play that imagines the fictional boy wizard as a father of three, in the latest offshoot of the globally successful franchise.
"Harry Potter and the Cursed Child" is set 19 years after the seventh and final book in the series by J.K. Rowling, which have sold more than 450 million copies since 1997 and been adapted into eight films.
Like many of his fans, Potter has now grown up and has three children with his wife Ginny Weasley, the sister of his friend Ron, and is working at the Ministry of Magic.
He still has his trademark round-rimmed glasses and the scar on his head, a permanent reminder of his nemesis Lord Voldemort, but must now help his youngest son Albus confront the family's dark past.
Cut-price previews for the play at the Palace Theatre, in London's West End, begin on Tuesday ahead of the world premiere on July 30.
Rowling pleaded with spectators at the previews not to disclose the details of the play.
Written by Administrator
Tuesday, 24 May 2016 14:53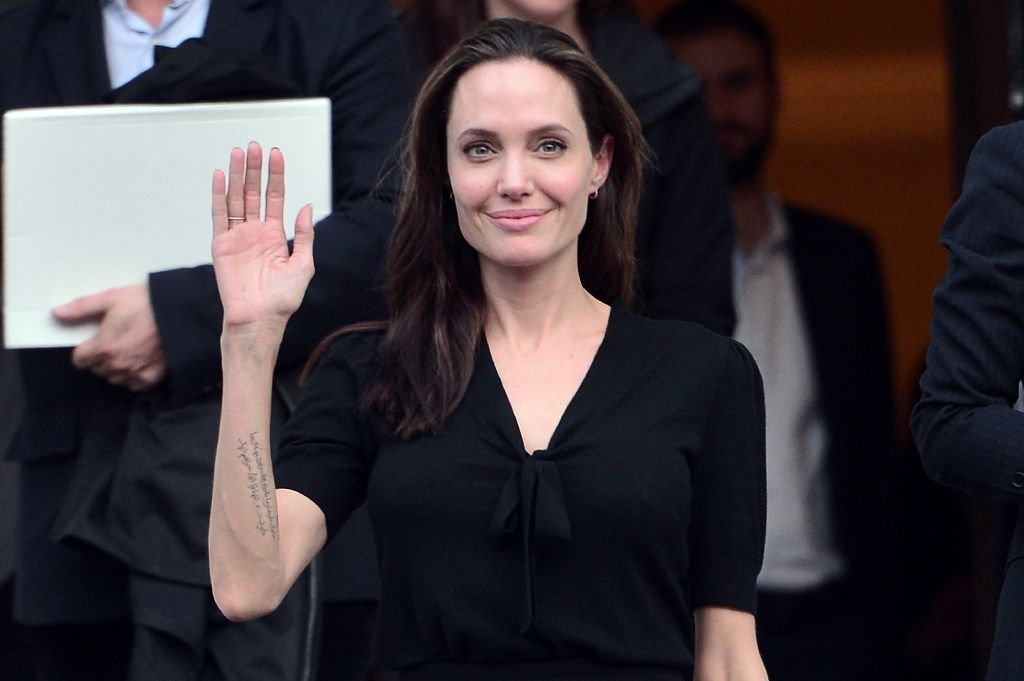 Hollywood star and UN refugee agency envoy Angelina Jolie is to become a visiting professor at Britain's prestigious London School of Economics, the university announced Monday.
Jolie was named as one of four new "visiting professors in practice" who will contribute to a new master's programme on "women, peace and security".
"I am very encouraged by the creation of this master's programme," Jolie said in a statement.
"I hope other academic institutions will follow this example, as it is vital that we broaden the discussion on how to advance women's rights and end impunity for crimes that disproportionately affect women, such as sexual violence in conflict."
Also appointed was British former foreign minister William Hague, with whom Jolie co-founded the Preventing Sexual Violence in Conflict Initiative in 2010.
Written by Administrator
Wednesday, 18 May 2016 08:55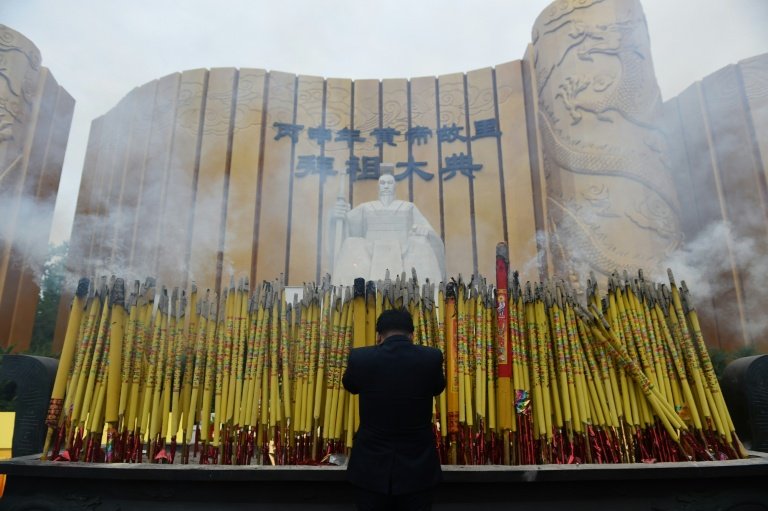 Scarves emblazoned with red dragons draped over their black business suits, Chinese officials lit incense and bowed solemnly at the feet of a mythical ancestor known as the Yellow Emperor.
The avowedly atheist Communist Party is promoting worship of the ancient figure as it seeks to bolster its legitimacy -- and emphasise Chinese blood ties, including with Taiwan ahead of the inauguration of Beijing-sceptic president Tsai Ing-wen.
Thousands gathered in the heartland province of Henan, where the Yellow Emperor –- described in archaic annals and present day schoolbooks as the
founder of Chinese civilisation -- is said to have been born 5,000 years ago.
Shots from gold-painted cannon began the annual ceremony, and the crowd, many in replica antique costume, listened to a booming announcer heralding the "ancestor of the Chinese nation".
High-ranking cadres –- including the province's top official, and a former vice culture minister -– processed up a red carpet, placed offerings in front of an altar and gazed into the statue's chiselled visage, before bowing.
Lydia Zhou, an investment manager who flew from Shanghai to attend, told AFP: "I'm here to worship. He is our ancestor and this is his birthplace."
Written by Administrator
Tuesday, 17 May 2016 13:04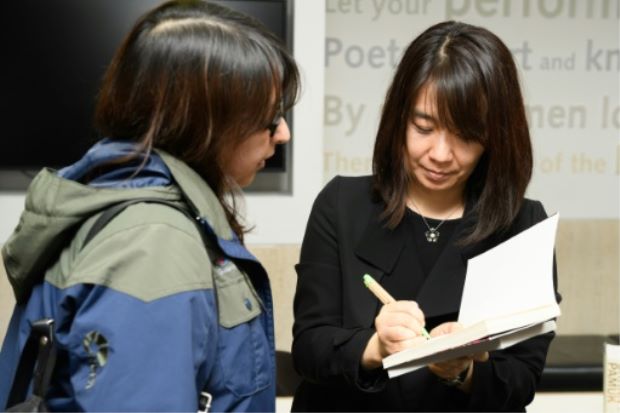 South Korean author Han Kang won the Man Booker International Prize on Monday, sharing the £50,000 ($72,000, 63,500 euros) award with her translator -- who had only taught herself Korean three years before.
Han Kang, 45, an author and creative writing teacher who is already successful in South Korea, is likely to enjoy a spike in international sales following the win for "The Vegetarian".
"I'm so honoured" she told AFP. "The work features a protagonist who wants to become a plant, and to leave the human race to save herself from the dark side human nature.
"Through this extreme narrative I felt I could question... the difficult question of being human."
She was the first South Korean to win the prize.
Described as "lyrical and lacerating" by chairman of the judges Boyd Tonkin, the tale traces the story of an ordinary woman's rejection of convention from three different perspectives.
It was picked unanimously by the panel of five judges, beating six other novels including "The Story of the Lost Child" by Italian sensation Elena Ferrante and "A Strangeness in My Mind" by Turkey's Orhan Pamuk.
"This is a book of tenderness and terror," Boyd told guests at the award ceremony dinner at the Victoria and Albert Museum in London.
Han Kang's first book to appear in English, "The Vegetarian" was described by newspaper The Guardian as a shock to the system.
"Across the three parts, we are pressed up against a society's most inflexible structures -- expectations of behaviour, the workings of institutions -- and we watch them fail one by one," Daniel Hahn wrote in a review.
- 'Climbing a mountain' -
For the first time this year, the award went jointly to the translator, Deborah Smith, 28, who only started learning Korean three years before she embarked on the translation.
"This was the first book that I ever translated, and the best possible thing that can happen to a translator has just happened to me," an emotional Smith told AFP.
"When I was 22 I decided to teach myself Korean… I felt that I was limited by only being able to speak English. I'd always read a lot of translations, and you get the sense of this whole world being out there, very different perspectives, different stories," she said.
"It felt as thought I looked up almost every other word in the dictionary. It felt a bit like climbing a mountain. But at the same time just falling into this world that was so atmospheric and disturbing and moving -- it was a wonderful experience."
Written by Administrator
Tuesday, 17 May 2016 12:58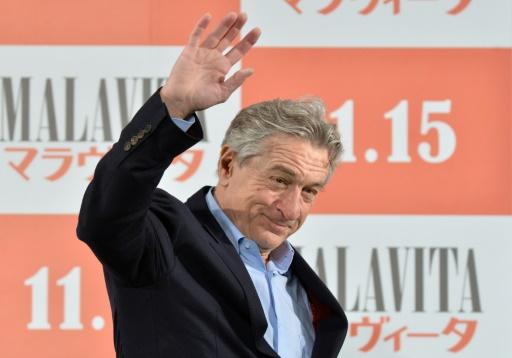 US actor Robert De Niro is involved in a project to build a new luxury hotel in the heart of London, he has revealed.
The 83-room Wellington Hotel project, if approved, would be built in Covent Garden and is expected to feature a spa and two restaurants.
"London is one of the most exciting and cosmopolitan cities in the world," the 72-year-old star said in a statement released Saturday.
"It makes perfect sense to develop a hotel that represents all of that in the heart of this city in Covent Garden."
Written by Administrator
Sunday, 15 May 2016 07:42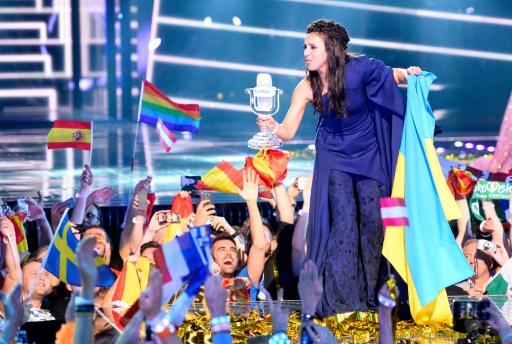 Jubilant Ukrainians erupted in celebration Sunday after Jamala won the Eurovision Song Contest with a powerful tribute to her Tatar people's deportation from Russian-annexed Crimea in 1944.
"Yes!!!" Ukrainian President Petro Poroshenko tweeted. "An unbelievable performance and victory! All of Ukraine gives you its heartfelt thanks, Jamala."
"Glory to Ukraine!" Prime Minister Volodymyr Groysman added.
And Kiev Mayor Vitali Klitschko -- a former boxer who strongly backs Ukraine's new shift toward the West -- said he never doubted Jamala's victory because she was "genuine".
The 32-year-old winner is a member of the Muslim Tatar minority of Crimea who saw her great-grandmother deported along with 240,000 others by Stalin in the penultimate year of World War II.
Many of those died on the tortuous voyage to Central Asia and other distant lands.
Written by Administrator
Sunday, 24 April 2016 19:14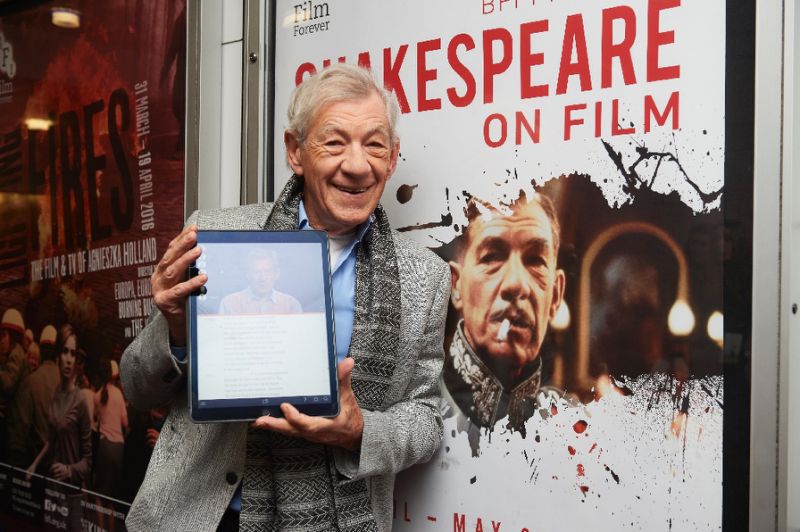 A new iPad app intended to make William Shakespeare's works more accessible is being launched by actor Ian McKellen and director Richard Loncraine on Saturday, the 400th anniversary of the Bard's death.
The app users see actors reading out "The Tempest", facing the camera with no costume or staging as the text scrolls, and its developers said they hope eventually to cover all of Shakespeare's 37 plays.
"This is not a production. We're in our own clothes, the actors are not relating to each other. The person we're relating to is you, the person at the other end of the app," said McKellen, who worked with Loncraine on a production of "Richard III" 20 years ago.
"We're trying to help you," he said.
"Shakespeare did not mean you to read it. He wanted the actors to read it, learn it, put the script aside and speak it to the audience," he added.
"The Tempest" was chosen because it is Shakespeare's last play but also the one that appears first in a compilation of Shakespeare works put together in 1623 -- seven years after the famous playwright's death.
Users can pause the readings to click on notes whose level of detail can be adapted if the viewers are schoolchildren or university students.
Loncraine, who set up Heuristic Media, said the app "helps people to comprehend" Shakespeare but was "not meant to be a substitute" for watching a play.
"It was written 400 years ago so it's very, very difficult for modern audiences who haven't studied it," he said.
The programme "strips away elements that you don't need to understand the text," he said.
<< Start < Prev 1

2

3 4 5 6 7 8 9 10 Next > End >>


Page 2 of 15