Top Headline
Other Headlines

  Top fashion designers set out Sunday to prove the saying that a stylish woman can even look good...
Read More...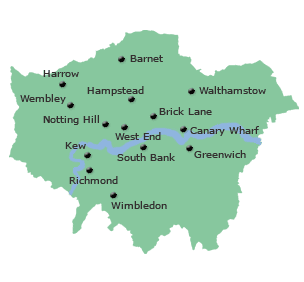 Culture
Written by Administrator
Tuesday, 10 February 2015 20:18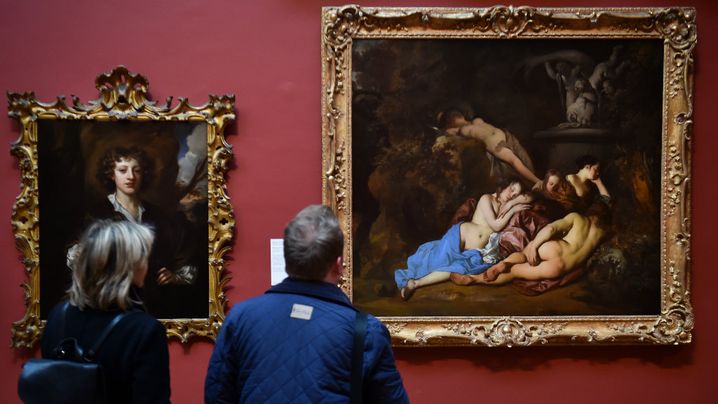 Art buffs are cracking their knuckles in anticipation of a new "spot the difference" challenge involving a Chinese replica painting hung among 269 other works by the Old Masters at a gallery in South London.
Visitors to Dulwich Picture Gallery have until April 28 to spot the $154 Chinese replica hung among paintings by Rembrandt, Rubens and Gainsborough, and they are taking the challenge with gusto.
"I think it's that one. It's just looking so pristine," said Ian Mortimer, a 60-year-old from northwest England, pointing at a portrait from 1820 by English painter James Lonsdale.
In an audacious move, the London gallery has replaced one of the 270 paintings in its permanent collection with a work knocked up in a few weeks in a studio in southern China.
Hung among a world-class collection that also includes paintings by Van Dyck, Constable and Canaletto, the goal is to make people re-examine the artworks around them.
"It suddenly raises everything to doubt, they have to look around and look at every single picture properly," said Xavier Bray, chief curator of the Dulwich Picture Gallery.
"When you look at an Old Masters painting you've got the varnishes, you've got the brushwork, you've got the type of canvas that was used, the cracking of the paint.
"This is a Chinese replica that was made in 2014, so it is pretty obvious when you find it. What's fascinating is to see it in the museum context."
After Mortimer recorded his choice on the gallery's iPad, his wife Sue took her turn, picking a portrait of a woman the other side of the room -- mainly "because I loathe it".
The 59-year-old praised the concept, telling AFP: "As soon as you hang something in an art gallery, you presume it's good. I should be able to say what I think is good."
But she mused: "If nobody gets it at all, what does that say about what we are looking at?"
Not everyone was so enthusiastic. "It's impossible," said one regular to the gallery who asked not to be named, and looked rather downbeat at the prospect of having to choose.
"The project is going to destabilise how you feel when you look at a piece of art," acknowledged Doug Fishbone, the American artist who came up with the idea.
Written by Administrator
Monday, 26 January 2015 14:04
After days of men's ready-to-wear clothes, Paris Fashion Week shifted up a gear on Sunday to its marquee event: the Haute Couture shows that happen only in the French capital.
Italian house Versace was the first to step into the prestige whirl of handmade women's collections for spring-summer 2015.
American mother and daughter actress duo Kate Hudson and Goldie Hawn attended the glitzy event, with models showing off racy soiree outfits in electric blues, reds and whites.
In all, 24 catwalk shows, including ones by Chanel, Christian Dior and Valentino, will take place until Thursday, filling palaces, museums and other historic venues in Paris with celebrities, journalists and the extremely wealthy women who splurge on the creations, whose price tags run into tens of thousands of euros (dollars).
France is the only country to boast Haute Couture, twice a year, in January and in July. The designation is protected by French law and attributed exclusively by the ministry of industry.
Houses -- French and non-French -- that win the label have to show their high-end clothes are entirely made by hand and tailored to each client.
Only 14 outlets are allowed to say they are full-fledged Haute Couture, most of them highly recognisable French designers.
The most recent to be admitted into the very exclusive club is Alexandre Vauthier, which counts pop divas Rihanna and Beyonce among its fans.
Many other wannabes are lined up hoping to get in.
Some of the other shows happening in Paris are by fashion houses that have achieved an intermediate status, or which have been invited on a temporary basis. Versace, Valentino, Viktor&Rolf, Yiqing Yin and Schiaparelli are in those categories.
"The Haute Couture label allows a brand to make its name internationally more quickly and gives a lot more visibility," explained Didier Grumbach, a fashion expert and former president of the Federation Française de la Couture that organises the shows.
Schiaparelli, a legendary house founded in 1930 that once rivalled Coco Chanel, will roll out its creation on Monday despite the surprise departure of its esteemed Italian creative director, Marco Zanini, last November.
Written by Administrator
Monday, 19 January 2015 21:01
He's wowing fashionistas at Milan Men's Fashion Week, and rising star designer Andrea Pompilio says this is just the beginning, with a host of young labels like his ready to revitalise the menswear industry.
Italian-born Pompilio, who showed off a Fall-Winter 2015 runway collection on Saturday inspired by his grandfather's military uniforms, is one of the "new generation" of designers admitted to the prestigious week of catwalk shows.
"I've probably been lucky, I ended up here automatically. It's true I've worked 20 years for big fashion houses, so I know exactly how to move and how to approach the world of fashion," he told AFP in an interview.
After experience at houses including Calvin Klein and Yves Saint Laurent, and with a master's degree from Italy's fashion and design school Istituto Marangoni under his belt, Pompilio launched his first men's collection in 2010.
With the help of the National Chamber of Italian Fashion, increasing numbers of young designers like him are breaking into Milan's famously exclusive inner circle.
Written by Administrator
Tuesday, 13 January 2015 21:39
Swedish music streaming service Spotify said it has now 15 million paying subscribers, boosting claims that its revolutionary and controversial model can work.
The expanding startup said late Monday it had added 2.5 million subscribers since November amid widespread reports that the unlisted company plans to go public.
"It's been an astronomic amount of growth in a short period of time," Mark Mulligan, a music industry analyst, told AFP, adding that various discount packages explained the surge.
He said this does not mean the service will keep up that kind of development, but said: "Spotify did everything it could to get right growth at the right time."
At the end of 2014, Spotify said it had 60 million users of whom 15 million were paying subscribers, compared to 40 million active users and 10 million subscribers in May 2014.
The streaming service has become a major powerbroker in the music industry since its US launch in 2011, drawing criticism from stars like American pop star Taylor Swift and propelling lesser-known artists into the spotlight.
Spotify's two-tier service lets users stream an extensive catalogue for free with advertising, while those who subscribe pay eight to 11 euros (nine to 12 dollars) a month for ad-free music listening.
Mobile and smartphone users, however, have to pay to be able to choose tracks.
Written by Administrator
Monday, 29 December 2014 18:54
Another £100 coin offering a famous picture of Big Ben's tower has been delivered to check the New Year.
The coin, which can be utilized as legitimate delicate, is one of 50,000 being produced by the Royal Mint for 2015.
Emphasizing the clocktower at the Houses of Parliament, it weighs two ounces in 999 fine silver.
The coins can now be purchased for £100 each from the Royal Mint site.
Written by Administrator
Wednesday, 10 December 2014 11:52
A Chinese film mogul who purchased a Vincent van Gogh still life for a record $62 million, Saturday admitted he would have paid even more for the masterpiece.
Wang Zhongjun, chairman of the high-powered Huayi Brothers film studio, bought van Gogh's 1890 painting "Still Life, Vase with Daisies and Poppies" for $61.8 million at Sotheby's in New York in November.
Speaking at a presentation at the auction house's Hong Kong gallery Wang said the price -- a record for a still life painting by the artist -- was "a bit lower" than he had been expecting to pay.
"I like it, it's not a matter of price, it's like I didn't spend money, it hangs on the wall and it belongs to me," Wang said.
"Van Gogh is my favourite artist in terms of his use of colours and many other aspects," he added.
The painting had been valued at $30 to $50 million before the sale.
Wang, who will be hanging the piece at his Hong Kong home, is the latest wealthy Chinese businessman to make an eyebrow-raising art purchase.
Forbes Magazine put Wang's net worth at nearly $1 billion, the 268th richest person in China.
Huayi Brothers Media is one of the largest private entertainment groups in China and has produced and distributed some of the country's popular movies and television productions, according to its website.
Written by Administrator
Wednesday, 10 December 2014 11:48
Like a mirage in the middle of Beirut's high-rise seafront, the exquisite mansion is a lonely reminder of this city's romantic past.
Rose House is an architectural gem, an Ottoman villa perched rather bizarrely next to an equally elegant lighthouse overlooking the Mediterranean.
As newly built apartment blocks crowd in on its palm trees and delicate ochre-pink arches, it has become a symbol to Beirutis of the lightness and beauty their city seems to be losing.
A rare survivor not just of the 15-year civil war that claimed so many of its historic mansions, but the building boom that came with peace from 1990, it is even said to haunt some of their dreams.
The villa that once hosted French president Charles de Gaulle and American abstract artist John Ferren -- a friend of Picasso -- also inspired a film, "Around the Pink House".
Yet its fortunes declined over the years.
But a chance visit by British painter Tom Young and his wife as they strolled along the seafront, together with the enthusiasm of a Lebanese property developer, has brought hope that the villa will be restored and revived.
Written by Administrator
Wednesday, 03 December 2014 13:19
An Italian historian's theory that Mona Lisa might be a Chinese slave and Leonardo da Vinci's mother -- making the 15th-century polymath half-Chinese -- sent online commentators into a frenzy Wednesday.
Angelo Paratico, a Hong Kong-based historian and novelist from Italy, told the South China Morning Post: "On the back of Mona Lisa, there is a Chinese landscape and even her face looks Chinese."
Chinese web users expressed astonishment and disbelief Wednesday, posting dozens of parodies of the painting, with faces from Chinese comedians to British actor Rowan Atkinson grafted over her delicate features.
Little is known about Caterina, the mother of the artist, writer, mathematician and inventor, and the identity of the sitter for the portrait hanging in Paris' Louvre museum has long been a matter of debate.
Paratico, who is finishing a book entitled Leonardo da Vinci: a Chinese scholar lost in Renaissance Italy, cited Austrian neurologist Sigmund Freud's 1910 assumption that the painting was inspired by the artist's mother.
"One wealthy client of Leonardo's father had a slave called Caterina. After 1452, Leonardo's date of birth, she disappeared from the documents," he told the paper.
The evidence for a Chinese connection appears to be slight, with Paratico saying he was sure "up to a point" that da Vinci's mother was from the Orient. "To make her an oriental Chinese, we need to use a deductive method," he added.
Written by Administrator
Thursday, 06 November 2014 15:28
Pope Francis revealed Wednesday that he had sacked a church court official who had been caught offering to facilitate marriage annulments for cash.
The shock revelation came in candid remarks to students attending a course at the Roman Rota tribunal, the equivalent of the Supreme Court for canon law, the body of Church rules.
Telling his audience that he wanted decisions on annulments to be easier, quicker and cheaper to obtain for ordinary people, the pontiff made it clear he regards the current system as deeply flawed.
"We have to be very careful that the procedure does not become a kind of business - and I am not talking about something we know nothing about," the 78-year-old pope said.
"There have been public scandals. Some time ago, I had to dismiss from a tribunal someone who was saying 'for 10,000 dollars I will do both the civil and the ecclesiastical procedure'."
Francis did not provide any further details of the episode but a Vatican spokesman told AFP he understood the pontiff to have been referring to an episode which occurred prior to him becoming pope last year.
The conditions under which a marriage can be annulled -- effectively declared to have never existed -- have been a vexed issue for the Church for centuries.
Most notably, the question triggered the 16th Century clash with King Henry VIII that led to the English reformation and the creation of the Church of England.
Written by Administrator
Wednesday, 22 October 2014 15:30
London was the huge champ as Leading Culture Destinations reported the champs of its inaugural yearly recompenses.
The capital was named as Best City for Culture, and the Tate Modern gathered three recompenses, Leading Culture Destination 2014, and for Exhibitions & Programming, and Digital Experience.
It was the first and final worldwide recompenses to commend the best not-for-benefit visual expressions establishments around the world.cultural foundations in urban areas as far and wide as Paris, New York, Miami, Shanghai, Oslo, Berlin and Mexico City, were among those contending to win nine grants at the occasion, held at Jumeirah Carlton Tower, London.
<< Start < Prev 1 2 3 4 5 6 7 8

9

10 Next > End >>


Page 9 of 15