Top Headline
Other Headlines

  Top fashion designers set out Sunday to prove the saying that a stylish woman can even look good...
Read More...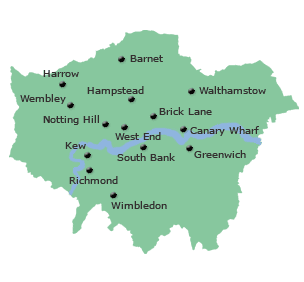 Culture
Written by Administrator
Tuesday, 03 November 2015 23:06
A book about a night of opium-fuelled cross-cultural dreaming won 's most prestigious -- and lucrative -- literary prize Tuesday in a contest dominated by the West's fraught relationship with Islam.
took the Goncourt prize with "Boussole" ("Compass"), a poetic eulogy to the long history of cultural exchanges between East and West that flies in the face of cliches about the so-called clash of civilisations.
The novel runs the course of a night of opium-induced ruminations, and in the spirit of his high-flown odyssey, its burly author told a scrum of reporters that 's patron saint and the ghost of 's most revered Islamic thinker may have had a hand in his victory.
"I have just come back from and ," said Enard, 43, a scholar of both Arabic and Persian. "Maybe it was the luck that Sheikh Abderrahmane (a historian who died in 2010) and Saint George of brought me...
"I am extraordinarily happy," he added, after fighting his way into the restaurant where the prize was decided over lunch by the Goncourt's jury, who are all elected for life.
The novel has already won the booksellers' prize -- the Nancy-Le Point -- for its nimbly erudite voyage from the Islamic enlightenment of the Middle Ages to present day executioners in war-torn .
Enard has also been compared to the 19th-century great Balzac -- though less for his prose as passion for food and his physique, honed at some of the best tables in Paris and the Middle East.
Written by Administrator
Monday, 02 November 2015 23:18
One of Britain's most prestigious art institutions installed an old car Friday as a collection point for Lego donations, after the toy company refused to supply Chinese artist Ai Weiwei.
The children's toy became embroiled in controversy when Ai said its manufacturer had refused to supply him directly as it "cannot approve the use of Legos for political works".
The move triggered an outpouring of offers of Lego blocks from the public, prompting Ai to set up collection points in London, Beijing, Berlin and Melbourne.
"I wanted to help him to be able to make the thing he wants to make. Lego is quite expensive, but I have had it for quite a long time and it's better to give it to someone who's going to use it," said Madani Sidibe, 11.
Sidibe and other children had poured their bricks through the sunroof of a second-hand BMW sedan parked on the ornate Palladian forecourt of London's Royal Academy of Arts, which is currently hosting an exhibition of Ai's works.
The same model of car has been installed in other cities to collect the blocks.
Ai has used Lego bricks to create portraits of political activists from around the world for an exhibition at Alcatraz prison in the US last year, and intended to create a Lego artwork for a show in Australia.
Written by Administrator
Sunday, 01 November 2015 22:27
The veteran Franco-Tunisian author Hedi Kaddour is the favourite to win France's top literary award, the Goncourt, when it is announced on Tuesday, but the gong often throws up a surprise.
The novel by 70-year-old Kaddour, "Les preponderants" (which roughly translates as "The principals"), about colonial society deeply rooted in its ways in 1920s north Africa, figures on a host of award lists and has already been the co-winner of the prestigious Academie francaise prize this year.
But Mathias Enard, with "Boussole" ("Compass") and Tobie Nathan's "Ce pays qui te ressemble" (which translates as "This country that resembles you"), about the Jewish community in Cairo where the author spent his childhood, are also strongly in contention.
Written by Administrator
Tuesday, 27 October 2015 11:13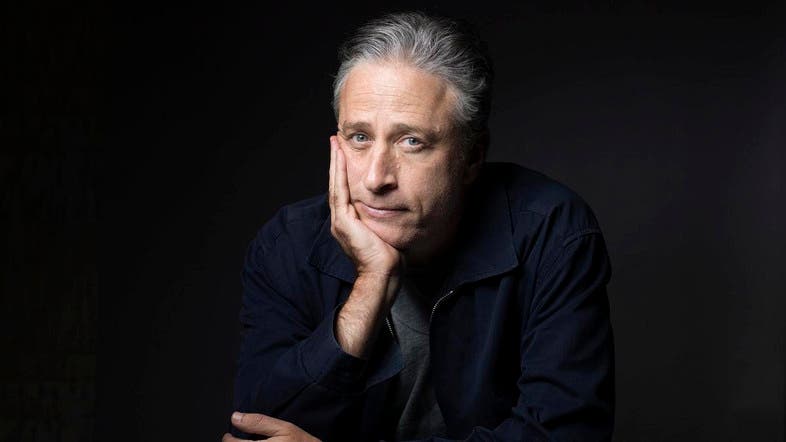 After signing off as host of "The Daily Show," comedian Jon Stewart has revealed a new vocation -- starting a sanctuary for abused farm animals.
Stewart, who ended his influential show on the Comedy Central network in August, was honored with his wife Tracey at a gala Saturday night of Farm Sanctuary, which provides shelter to animals rescued from factory farms.
"I'm a little uncomfortable. I've spent the last 20 years immersed in the world of Washington politics and the media landscape, so I don't know how to deal necessarily with people who have empathy," Stewart told the all-vegan banquet at The Plaza Hotel in New York.
Tracey Stewart, surrounded by Jon and the couple's two children, announced that the family had bought a farm in New Jersey to serve as an animal sanctuary accompanied by an educational center.
Farm Sanctuary, founded in 1986, already runs three rescue centers, two in California and one in upstate New York. The Stewarts did not give a date to open their sanctuary.
Stewart, whose show began in 1999, emerged as a liberal conscience and scourge of conservatives through his biting criticism of politicians and cable television news. For many younger viewers, Stewart himself became a primary media source.
Written by Administrator
Saturday, 17 October 2015 17:37
A masterpiece of the American pop art movement hits the auction block in New York next month, expected to set a new record for artist Roy Lichtenstein and continue a record-setting year in art sales.
Christie's has set the low estimate for Lichtenstein's iconic "Nurse" at $80 million, but believes it could fetch in excess of $100 million at a specially curated evening sale in New York on November 9.
That would be nearly double the current record for a Lichtenstein, set when the 1963 canvas "Women with Flowered Hat" was sold at Christie's in New York in May 2013 for $56 million.
"'Nurse' is really in the Lichtenstein top three," Loic Gouzer, deputy chairman of Christie's post-war and contemporary art department, told AFP.
The painting, part of the artist's series of comic book-based images, depicts the face of a woman in a starched nurse's hat and collar, with blonde hair and full red lips, looking to the side with an expression of mild concern or surprise.
Simple yet mysterious, the square painting, measuring 48 by 48 inches (122 by 122 cm) appears as fresh today as when it was painted in 1964, and the image remains popular across the world.
"Nurse," from the height of the pop art movement in the US, is a regular in retrospectives on Lichtenstein, who died in 1997 and who was heavily inspired by advertising, comic books and popular culture.
Gouzer called the painting a sister of "Orange Marilyn," by that other pop art heavyweight Andy Warhol.
"It's really a masterpiece," he said.
The canvas was, in fact, once exhibited in the same room as the Marilyn, after it was first bought by renowned pop art collector Leon Kraushar, who also owned Warhol's "Red Jackie" and "Green Liz."
Written by Administrator
Saturday, 10 October 2015 18:12
John Lennon fans on Friday marked what would have been the slain Beatle's 75th birthday with a sing-in of his greatest tunes in New York's Central Park.
Accompanied by five guitars and a keyboard, fans sang some of Lennon's most identifiable songs including the anti-war anthem "Imagine" as well as "With a Little Help from my Friends" and "Working Class Hero."
Fans who converged on an unusually warm autumn afternoon on Strawberry Fields, a corner of the park dedicated to Lennon, placed flowers, pictures and apples on a circular memorial inscribed with the word "Imagine."
"I love The Beatles but John Lennon was always my favorite because of the love that he showed," said Cindy Sabo, from the southern US state of Mississippi.
"I just have loved John my entire life," she said. "I was 14 when The Beatles came here and I'm 65, but my room is decorated with John Lennon."
Born on October 9, 1940 in Liverpool, England, Lennon gained such celebrity with The Beatles that he once quipped that the band was "more popular than Jesus."
Written by Administrator
Friday, 02 October 2015 07:04
Sportswear permeated the spring/summer 2016 womenswear collections of Chloe, Carven and Paco Rabanne on the Paris catwalks Thursday, while Balmain unashamedly celebrated sexy women.
Chloe's hippie sportswear
Chloe mixed a long floaty skirt studded with small flowers and a two-colour tracksuit top, or wide black pants with sleeveless t-shirts.
The label's British artistic director Clare Waight Keller also paired jogging pants with zipneck tops, and -- for a more feminine look -- matched the same trousers with sleeveless tops or a white transparent blouse.
American actress Jada Pinkett Smith, wife of Will Smith, seemed to approve from her front-row seat.
Sporty lingerie at Paco Rabanne
Over at Paco Rabanne, sportswear was thrown into the mix with lingerie, best illustrated by a slipdress with a form of suspenders attached -- the effect was of a 1950s swimming costume.
Written by Administrator
Tuesday, 29 September 2015 13:27
Giorgio Armani had three important things to say on Monday: yes, he can do colours other than grey and beige, no, he is going nowhere and no, he has not had a nose job.
The first point was made by his Spring-Summer 2016 womenswear collection, an unexpectedly colourful affair suffused by various hues of red (flame, lacquer and geranium, since you ask).
The second and third were made by Armani himself at the launch of a self-penned book about his extraordinary life and career, told largely through a total of 410 pictures, many of them previously unpublished snaps from his private archive.
Among them is one of him as a baby -- looking remarkably similar to how he does today, at the age of 81.
Asked why he had chosen that image for the cover, the designer replied: "Yes, there was a reason for that: the nose.
"Many have said, quite impertinently, that Armani had a nose job and that it made him look younger. Well, that nose you see there is the same as this one."
- 'He'll never retire' -
Armani also found impertinent a question about where he imagined his multi-billion-euro empire being in 30 to 40 years.
That did not however stop him answering in terms which suggest that, while he has begun planning for what happens after he has gone, retirement is not on his immediate agenda.
"In any case I won't be there," he said, admitting that, without him at the helm, it might be difficult for his company to remain the independent, private structure it is now.
"Independence is a beautiful thing. You can choose everything from the light you have in your office to the kind of fashion you make.
"But independence also means having the means to preserve your independence. As long as I am alive, I think, independence will be there. After, immediately after, perhaps we will prepare the ground for a more modified, more controlled independence.
"But it will depend on what fashion is at that time and the position we find ourselves in."
Written by Administrator
Monday, 21 September 2015 15:46
Grammy award-winning American musician Pharrell Williams will face a protest by thousands of Palestinian supporters at a concert in Cape Town on Monday, organisers of the demonstration said.
Members of pro-Palestinian group Boycotts, Divestment and Sanctions (BDS) are campaigning against the singer's partnership with major South African retail group Woolworths, over its imports from Israel.
The South African branch of the BDS movement vowed to hold "the largest protest any artist would have faced since the end of apartheid" at Pharrell's concert at Cape Town's Grand West Casino.
On Friday the group won a court battle against an attempt by Cape Town authorities to limit the number of demonstrators to 150, and said it expected 40,000 people to turn out.
Earlier this year, Pharrell became Woolworths' new style director "in a ground-breaking collaboration across a series of sustainability-focused projects", the upmarket retailer said.
BDS accuses Woolworths of importing Israeli agricultural produce from the occupied territories, a charge the company denies.
Written by Administrator
Tuesday, 15 September 2015 12:08
Soul legend Aretha Franklin, the daughter of a preacher, will sing for Pope Francis during his highly anticipated visit to the United States this month, it was announced Monday.
Franklin, originally a Gospel singer but best known for her feminist-tinged cover of "Respect," will perform for the reform-minded pope in Philadelphia at the September 26 "Festival of Families," organizers said.
The 73-year-old Franklin, whose father was a Baptist minister, recorded her first album, 1956's "Songs of Faith," at his Detroit church when she was 14.
The 18-time Grammy winner said in a statement that it was "indeed a blessing" to sing for Pope Francis.
The Festival of Families, sponsored by the Roman Catholic Church and put on every three years, also announced that actor Mark Wahlberg would serve as the host of the event.
Wahlberg, a devout Catholic, embraced the church after deciding to turn his life around during a short jail term for racially motivated attacks as a teenager in Boston.
<< Start < Prev 1 2 3 4

5

6 7 8 9 10 Next > End >>


Page 5 of 15