Top Headline
Other Headlines

  Top fashion designers set out Sunday to prove the saying that a stylish woman can even look good...
Read More...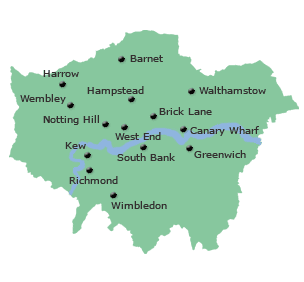 Culture
Written by Administrator
Thursday, 04 February 2016 17:25
Intricate adult coloring books are the latest lifestyle craze to grip the United States, generating millions of fans, booming sales and libraries falling over themselves to host workshops.
Walk into any New York bookstore, and you'll find them artfully laid out on tables or filling entire shelves. Buyers can choose from Sanskrit patterns, urban landscapes, butterflies and flowers all offering "stress relieving patterns." The latest fashion? The swear word version.
Amazon sells hundreds of them, including nine on the top 20 bestseller list. Fans post their finished designs and swap tips on Facebook or Pinterest.
Dover Publications, which prints dozens of coloring books, decreed August 2 as National Coloring Book Day, sponsoring parties and hosting an online group discussion board for tips on how to throw a successful bash at home.
"It calms us down to be coloring," Linda Turner, a licensed creative arts psychotherapist in Manhattan, explained of the trend born in Europe.
"If you are really with it, if you are really in the presence of coloring the colors and just being with the art, it is a wonderful way to support calming and presence and relaxation," she told AFP.
Turner said that while children are willing to explore and experiment, adults are not necessarily so comfortable with their creativity.
"These coloring books, they look adult, they look sophisticated... and they are going to create, and they are going to be present in the moment and have fun... In ways that are safe for them," she added.
Written by Administrator
Saturday, 23 January 2016 16:12
US pop star Mariah Carey and Australian casino tycoon James Packer are engaged to be married, according to friends who said Friday they were over the moon for the lovebirds.
The couple has been dating for several months and celebrated New Year's Eve at billionaire Packer's Crown Casino in Melbourne, where the singer took to the stage to perform before an intimate audience that included Packer's mother.
"I'm so excited to be in Melbourne with James for New Year's Eve," the husky-voiced songstress reportedly said at the fete.
A close friend of the couple confirmed the upcoming nuptials to AFP and saying she was "over the moon that James has found such happiness with Mariah".
The Sydney Morning Herald reported that Packer proposed to his girlfriend in New York on Thursday.
Sources close to the Packer family said "the family is overjoyed that they have found each other", the newspaper reported.
"Mariah has made James a very happy man, she is a very special person and the family wholeheartedly approves," it added.
Written by Administrator
Saturday, 23 January 2016 16:11
A real-life homicide, a woman who wakes up after being frozen for 30 years and a close encounter with a whale -- these are some of the virtual reality films creating a buzz at this year's Sundance Film Festival.
The lineup of no less than 30 immersive experiences -- showcased in the festival's New Frontier program -- reflects an increasing willingness by filmmakers to experiment with technology that offers a new form of story-telling.
"It's pretty amazing," said John Cooper, director of the Sundance festival.
"We're still at a nascent stage -- five minutes long, that kind of stuff -- but you can really see how it's going to grow in people's imaginations.
"I can see coming home and saying I just need 10 minutes of VR before anybody talks to me."
Among the standout shorts, which run about five minutes on average, is "Defrost," which follows a woman who suffered a massive stroke and wakes up after being frozen for nearly 30 years.
The viewer, equipped with a headset, experiences the film from the woman's perspective as she reunites with her much older family.
"Waves of Grace" follows Ebola survivor Decontee Davis as she helps others in Liberia affected by the disease, while "theBlu: Encounter" offers a close encounter with a whale.
"Virtual reality immerses you into a really different experience you've never really had before," said Jake Rowell, the director of "theBlu: Encounter," which was made in three months. "It takes you back to your eight-year-old self in a lot of ways.
"Usually people leave with it being a memory, they experience it like going on a hike, or skiing."
Written by Administrator
Thursday, 14 January 2016 11:54
Leaping from the traditional to the radical, the men's edition of London fashion week opened on Friday with shows from country gentleman label Barbour and young urban designer Nasir Mazhar.
Fashion VIPS, buyers and journalists gathered under the elegant arch of the Swiss church in central London to catch a glimpse of Barbour's autumn/winter 2016 collection, the first of dozens of shows to be held before the event wraps up on Monday.
An intermittent spotlight, mimicking a lighthouse, illuminated the stage as the soothing sound of breaking waves filled the room.
"The collection is inspired by the Beacon that has stood watch at the mouth of the River Tyne in the North East of England since 1882," the label said in a statement.
Early highlights included loose-fitting jackets decorated with tartan lining, mottled grey sweaters and snoods.
The Barbour man will be wearing black and sienna trousers next winter -- tight to the ankle -- and leather boots.
Written by Administrator
Sunday, 03 January 2016 13:04
A missing Hong Kong employee from a publisher of books critical of China was "assisting in an investigation", his wife said Saturday, as police also probe the disappearance of his colleagues.
Lee Bo went missing Wednesday night and is the fifth employee of Hong Kong-based publisher Mighty Current to disappear.
The incident adds to growing unease that freedoms in the semi-autonomous Chinese city are being eroded, with fears the five men may have been detained by Chinese authorities.
"He said he wouldn't be back so soon and he was assisting in an investigation," Lee's wife Sophie Choi told Hong Kong's Cable Television, describing a call she had with Lee the night he failed to return home.
It was not clear what investigation Lee was referring to.
"I asked him if it was related to the case before. He said 'yes', regarding that case where a few others had gone missing," Choi said.
Police said in a statement they were investigating the disappearance of Lee and three of the other missing men.
It made no comment on the fifth man.
Deputy leader Carrie Lam tried to reassure the public.
"The Hong Kong government cares about its people's wellbeing... police are working on this case," she told reporters.
Choi previously told AFP she started looking for Lee on Wednesday night after he failed to return home for dinner and she reported him missing to police on Friday.
He later called to say "everything was alright" from a number that did not belong to him and originated from the neighbouring mainland Chinese city of Shenzhen, Choi had said.
Another source told AFP that Lee, 65, was last seen in Hong Kong on Wednesday at the publisher's warehouse, which he is in charge of.
- 'Concern and anxiety' -
Written by Administrator
Wednesday, 30 December 2015 17:38
Britain's Royal Shakespeare Company embarks on its first major tour of China in 2016, presenting the Bard's history plays about bloodshed, honour and kingship in mediaeval England to a new and potentially vast audience.
Marking 400 years since William Shakespeare's death, the prestigious theatre company will take productions of "Henry IV Part I", "Henry IV Part II" and "Henry V" to Beijing, Shanghai and Hong Kong in February and March.
The trilogy is not well known in China and most in the audience are likely to be seeing the plays for the first time. The romantic tragedy "Romeo and Juliet," for instance, would probably be more well known.
On the other hand, Shakespeare is enduringly popular among Chinese audiences, and the story lines and colourful characters in the history plays should make for a compelling show, say the organisers.
"The audience will be sitting on the edge of their seats, genuinely wanting to know what happens next," predicted Joseph Graves, artistic director of Peking University's Institute of World Theatre and Film.
That is a thrilling prospect for the cast and crew as they seek to bring the courts and bloody battlefields of England and France to life in 21st-century China.
Written by Administrator
Thursday, 10 December 2015 13:14
An Indian court Thursday cleared Bollywood superstar Salman Khan of killing a homeless man in a hit-and-run crash 13 years ago, acquitting him of all charges after he appealed his conviction.
The Bombay High Court said a lower court had erred in finding the 49-year-old guilty of culpable homicide and other charges after a closely watched trial in May when he was sentenced to five years in prison.
"The appeal is allowed and the decision of the trial court is quashed and set aside. Salman Khan is acquitted of all charges," judge Anil Ramchandra Joshi told the court.
Khan, one of the Indian movie industry's biggest box-office draws, broke down in tears and supporters in the gallery let out hushed cheers as the verdict was delivered.
Joshi said the prosecution had "failed to establish beyond reasonable doubt" that Khan was driving his SUV and under the influence of alcohol when it rammed into a group of homeless men in suburban Mumbai in 2002.
Labourer Nurulah Mahbob Sharif was killed and several others were injured when the vehicle ploughed into them at speed as they slept on a street in the suburb of Bandra West.
A sessions court found Khan guilty of all charges in May, including driving under the influence and without a licence.
But Joshi, who presided over the appeal, said the court had erred in accepting the testimony of the prosecution's key witness.
He described Khan's former bodyguard, Ravindra Patil, who had insisted the actor was behind the wheel and speeding, as "not wholly reliable", citing "various anomalies in his testimony".
"Unfortunately there are no witnesses to back his version," the judge said about Patil, who died from tuberculosis in 2007.
Khan has starred in more than 100 films and television shows since his first hit "Maine Pyar Kiya" (I Fell in Love) in the 1980s.
- 'Long 13 years' -
Written by Administrator
Thursday, 26 November 2015 18:55
After two millennia, the last centurions have finally been banished from Rome.
As of Thursday men who dress up as soldiers of the ancient empire and offer to pose for tourist snaps in return for cash were banned from the streets around the Colosseum and the rest of the Eternal City.
Drivers of bicycle-drawn rickshaws and touts selling bus tours or tickets to historic monuments were also outlawed under a decree issued by city commissioner Francesco Paolo Tronca.
The commissioner is running the city pending the election of a new mayor and his decree declared the measures necessary on security grounds and to defend the reputation of Rome by protecting tourists from scamsters.
Written by Administrator
Monday, 16 November 2015 16:48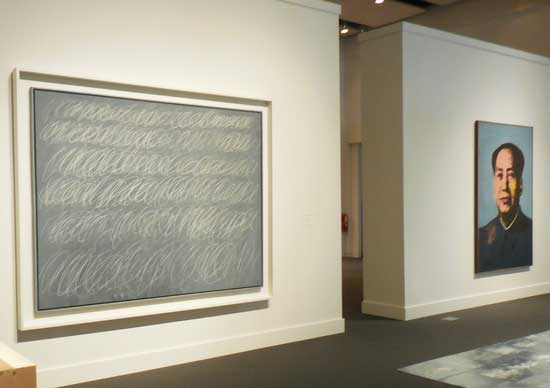 The autumn art season wraps up in New York with successful auction sales of just over $2 billion but with a dash more caution than the bonanza records chalked up in the spring.
The star of the season was an Amedeo Modigliani nude, "Nu Couche" -- which went for an eye-watering $170.4 million at Christie's.
The second most expensive piece of art sold at auction, the Modigliani nude was bought by Chinese taxi driver turned billionaire Liu Yiqian, one of the country's biggest art collectors.
The record, also set by Christie's earlier this year, is held by Pablo Picasso's "The Women of Algiers (Version 0)," which fetched a staggering $179.4 million in a record-breaking spring season.
The fall's second highlight was Roy Lichtenstein's iconic pop art "Nurse," which Christie's sold for $95.37 million in the same auction.
Sotheby's parted with $1.15 billion of impressionist, modern, post-war and contemporary art, narrowly beating Christie's $1.05 billion, but there were fewer star lots than in May and a smattering of empty seats.
The rival houses, both founded in 18th-century London, claimed success and dismissed talk that the art market was in jeopardy due to a flagging Chinese economy and a plunge in world markets in September.
"All week the press have been painting this sort of picture that somehow the market has hit some sort of resistance," said Sotheby's auctioneer Oliver Barker.
"I think actually tonight manifestly proves otherwise," he said after Sotheby's Wednesday sale put the company on track to achieve its highest annual impressionist, modern and contemporary art sales in 2015.
"It makes a good story, simple as that," Barker said.
"A lot of money has traded hands over the last 10 days and I think actually in many ways, that is proof enough that the market is still very strong and resilient."
- Bit of readjustment -
The November sales set new auction records -- for Modigliani, as well as for a string of 20th century artists including Cy Twombly, Lucio Fontana, Louise Bourgeois and Lichtenstein.
"The market is strong," Christie's auctioneer and number two, Jussi Pylkkanen, told CNBC television.
Written by Administrator
Thursday, 12 November 2015 19:12
Art experts in Russia say they have discovered two earlier paintings hidden under a monochrome masterpiece by Kazimir Malevich, and an inscription by the Russian avant-garde artist that may shed light on the meaning of the work.
Moscow's Tretyakov Gallery -- which houses one of three versions of the iconoclastic art work "Black Square" -- uncovered two Cubist images underneath the top coat of black paint as they investigated it using X-rays for its centenary this year.
"It was known that under the Black Square, there was some underlying image. We found out that there is not one image, but two," Yekaterina Voronina, an art researcher at the Tretyakov, told the state-run Kultura television channel.
"We proved that the initial image is a Cubo-Futurist composition, while the painting lying directly under the Black Square -- the colours of which you can see in the cracks -- is a proto-Suprematist composition," she said
Also found on the white border surrounding the black square was an inscription in Malevich's handwriting that, while it still being deciphered by analysts, seems to read "Negroes battling in a cave".
<< Start < Prev 1 2 3

4

5 6 7 8 9 10 Next > End >>


Page 4 of 15