Top Headline
Other Headlines

  Top fashion designers set out Sunday to prove the saying that a stylish woman can even look good...
Read More...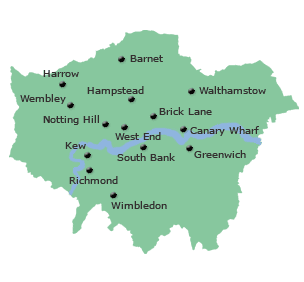 Culture
Written by Administrator
Monday, 17 April 2017 08:48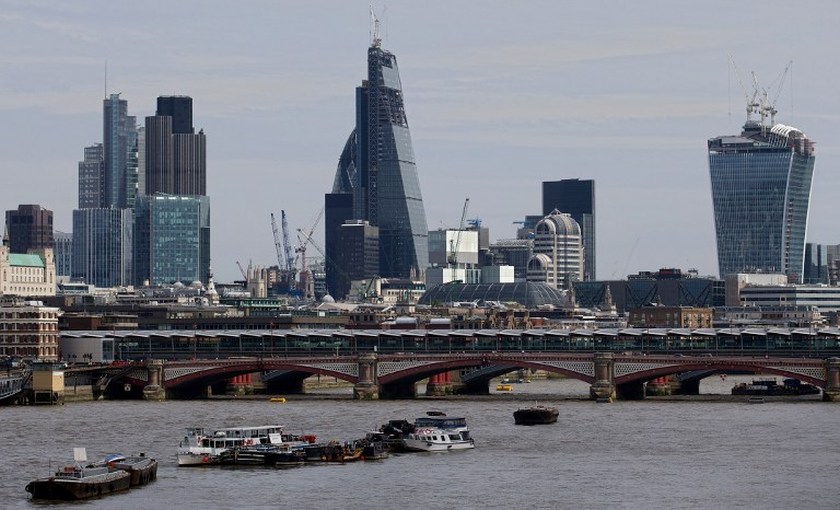 The remains of five archbishops of Canterbury have been accidentally discovered by builders in a hidden tomb beneath a London church, site developers said yesterday.
Some 20 lead coffins were discovered in a crypt underneath St Mary's-at-Lambeth, which sits outside Lambeth Palace, the central London residence of the archbishop of Canterbury — the highest cleric in England.
Two have been identified from name plates, while records show that five were buried in the crypt.
Of the two identified archbishops, one is Richard Bancroft, who was in office from 1604 to 1610 and who oversaw the production of the King James Bible, considered a definitive work of the English language.
Several hundred coffins were cleared out of the church for extensive renovation works in 1850s, during which the vaults were filled in with earth.
But builders accidentally discovered one crypt had been left untouched.
Written by Administrator
Monday, 03 April 2017 17:04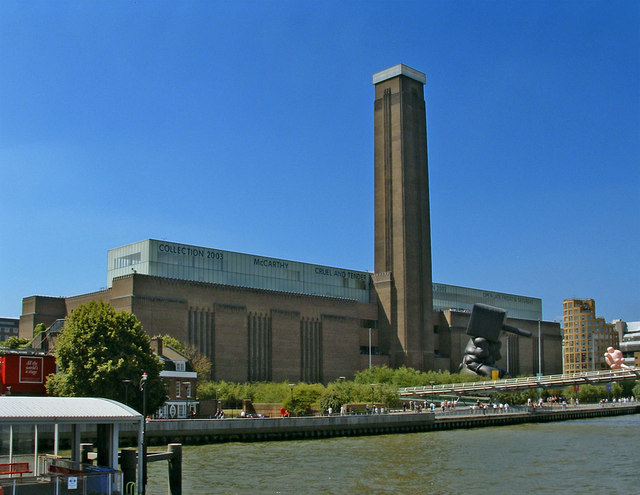 The first major retrospective of gay British art opens this week at the Tate Britain gallery in London, featuring a portrait of Oscar Wilde next to his prison cell door.
"Queer British Art 1861-1967" marks the 50th anniversary of the decriminalisation of male homosexuality in England and looks at the century leading up to the point when the death penalty for gay sex was lifted.
Billed as the "first ever exhibition dedicated to queer British art", the retrospective contains an 1881 portrait of Wilde which is being displayed publicly in Britain for the first time.
"It shows him just on the cusp of success as a writer," said curator Clare Barlow.
It stands next to the cream-coloured wooden door of his cell at Reading Gaol, where he was imprisoned after being sentenced to two years' hard labour for homosexual offences in 1895.
"There's a real emotional punch in this pairing," Barlow said.
Written by Administrator
Thursday, 23 February 2017 10:26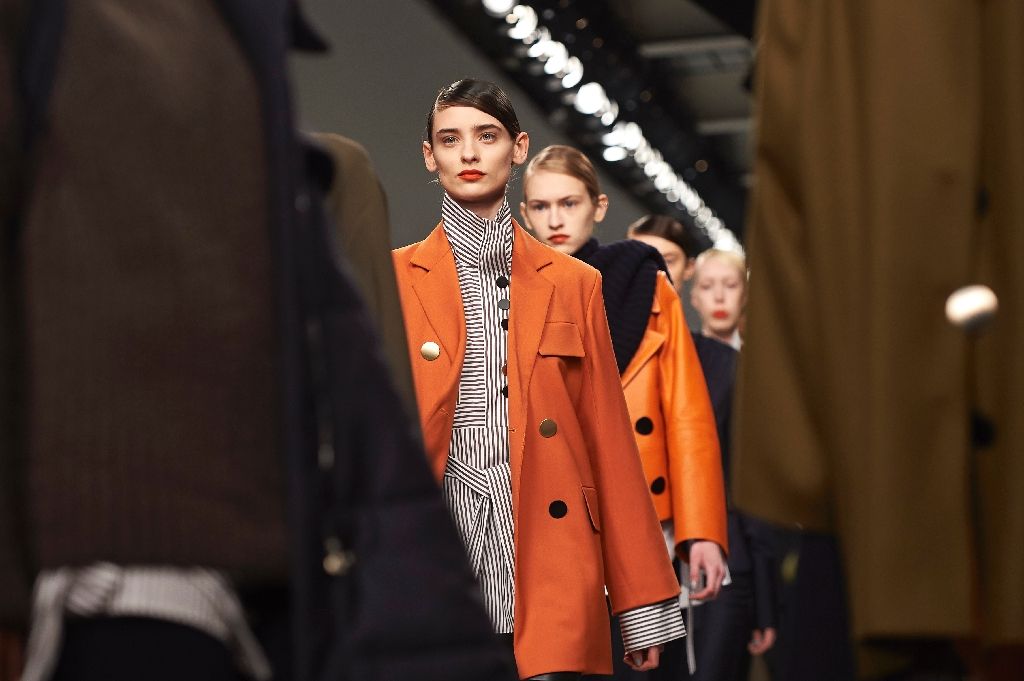 The British fashion industry kicked off its seasonal showcase Friday urging the government not to damage a thriving sector by cutting immigration and trade ties with the EU after Brexit.
"Fashion week is a really great time to understand the power and influence of our industry, as well as our creativity," said Caroline Rush, chief executive of the British Fashion Council (BFC).
"We hope that you'll listen as we talk to you about visas, about talent, about tariffs, about frictionless borders, and around IP (intellectual property).
"Because this is incredibly important to sustain this incredible industry, that contributes £28 billion (32.7 billion euros, $34.8 billion) to the British economy and provides 880,000 jobs."
Written by Administrator
Thursday, 19 January 2017 10:24
British conductor Simon Rattle on Tuesday called for a new concert hall in London to make the city more competitive on the international music scene, as he takes up his baton at the London Symphony Orchestra.
He threw his weight behind a £280 million (324 million euro, $347 million) project aimed at creating a "Centre for Music" equipped for the digital era.
The plans involve building a new hall on the site of the Museum of London, which is relocating nearby, which would become the new home of the LSO.
Rattle, 61, will head the LSO from September while also conducting his final season at the Berlin Philharmonic until 2018.
Written by Administrator
Thursday, 08 December 2016 20:40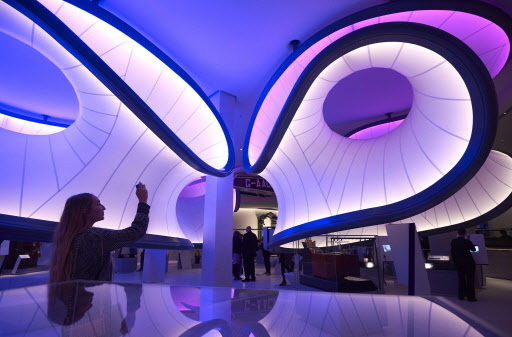 London's Science Museum called upon the genius of late architect Zaha Hadid for the "huge challenge" of bringing life to its new gallery dedicated to mathematics, which opens on Thursday.

The Winton Gallery highlights the importance of mathematics through 120 objects, including a cash dispenser, the Enigma encryption machine, a model of a supertanker, a revolutionary aircraft and a 19th-century instrument for measuring tides.

Located in a regenerated old wing of the famous museum, the gallery was co-designed by celebrated Iraqi-British architect Hadid, who died of a heart attack in Miami in March before the gallery's completion.
Written by Administrator
Friday, 18 November 2016 15:35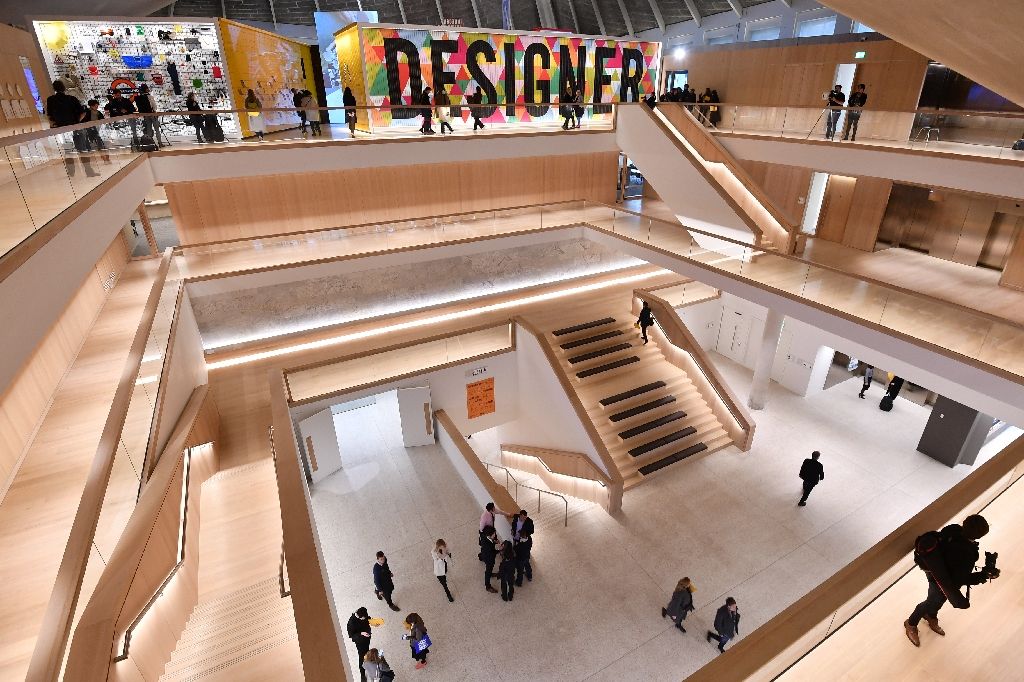 From Walkmans to iPhones and classic cars to robotic arms, London's new Design Museum will offer a journey through the world of contemporary design when it opens its doors to the public next week.
The museum in London's plush Kensington district is the culmination of an £83-million (97-million-euro, $103-million) project to transform a once derelict building.
"Our ambition is to create somewhere which would be a world centre for design and a place to start conversations about the world of design," museum director Deyan Sudjic told AFP on Thursday at a media preview.
The museum will house almost 1,000 objects in its permanent exhibition -- among them a London Underground train, a Ford Model T car, Gucci tennis shoes and Christian Louboutin's Pigalle high-heels -- covering everything from fashion to engineering.
The museum's new site is nearly three times the size of its previous home, which was a former banana warehouse in southeast London.
Written by Administrator
Friday, 11 November 2016 15:00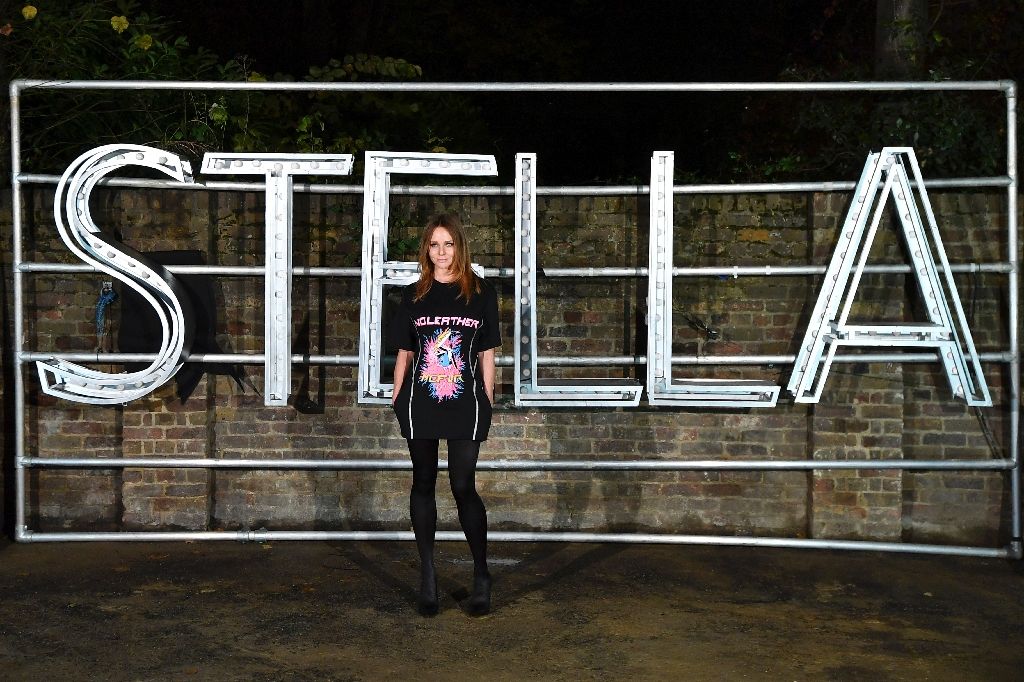 Fashion designer Stella McCartney unveiled her first menswear collection on Thursday at London's famous Abbey Road recording studio, where she promised men a more free and fun wardrobe.
McCartney chose to present the collection at the recording studio made famous by her father, Paul McCartney, and his three fellow Beatles when they named one of their albums after Abbey Road.
His fashion designer daughter referred to the 1969 album cover, which shows the band walking across Abbey Road, by parading models over the same white stripes to photographers' flashes.
McCartney said the venue was special both for its musical and family ties.
"It really means a lot to our family this studio... seeing and hearing what's been created here, the best music in the world.
"It's such an iconic place. So many people have recorded here," she said.
Written by Administrator
Saturday, 05 November 2016 19:36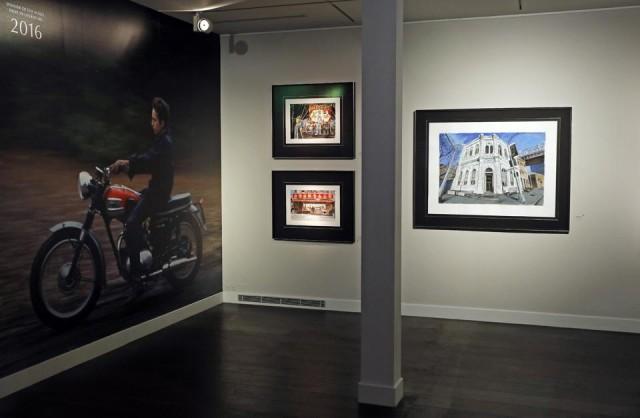 Bob Dylan, music legend and Nobel laureate, is also a prolific painter whose works depicting the landscapes and culture of the United States are now the focus of a major London exhibition.
Around 200 paintings by the US singer-songwriter, produced by the 75-year-old in the last two years, are on show from Saturday at the Halcyon Gallery in the British capital's plush Mayfair district.
The collection of oil, acrylic and watercolour paintings reveals a different side to Robert Allen Zimmerman, an icon of 20th century US popular music, whose poetic lyrics earned him the Nobel Prize for literature last month, to much surprise.
Dylan announced last week that he would travel to Stockholm to receive the prize, making the timing of this exhibition all the more apt.
"It's a great honour for us hosting the exhibition and for him to have received that honour at the same time," Paul Green, president of the Halcyon Gallery, told AFP.
Dylan began exploring the visual arts in the early 1960s. He designed the cover of the 1968 album "Music from Big Pink" by Canadian roots-rock group The Band.
More recently, his works have been exhibited in Milan and New York.
"Dylan has been passionate about art since he first moved to New York and was taken by his girlfriend Suze Rotolo around museums," said Green.
Written by Administrator
Thursday, 03 November 2016 18:52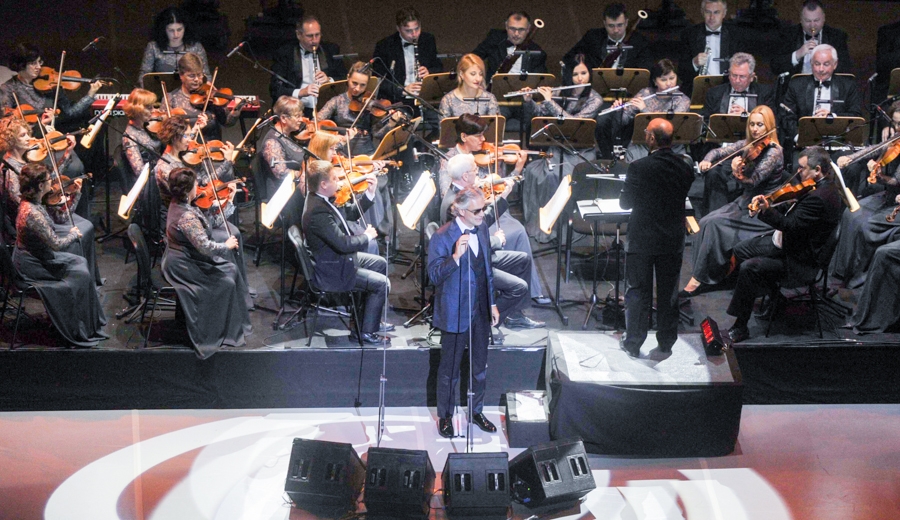 Italian tenor Andrea Bocelli performed Monday at the launch of a huge cultural center in Kuwait which includes a 2,000-seat opera house, the first in the oil-rich Gulf state.

Emir Sheikh Sabah al-Ahmad Al-Sabah opened the $750-million center and watched a spectacular show that combined international and local music.

Top Kuwaiti singers, artists and performers took part in the event which was also attended by a large number of local and foreign dignitaries.

The sprawling 215,000- square-meter center is located in the heart of the capital Kuwait City and comprises four buildings, a theater center, a music center, a conference center and a library for historical documents.

Written by Administrator
Saturday, 24 September 2016 19:45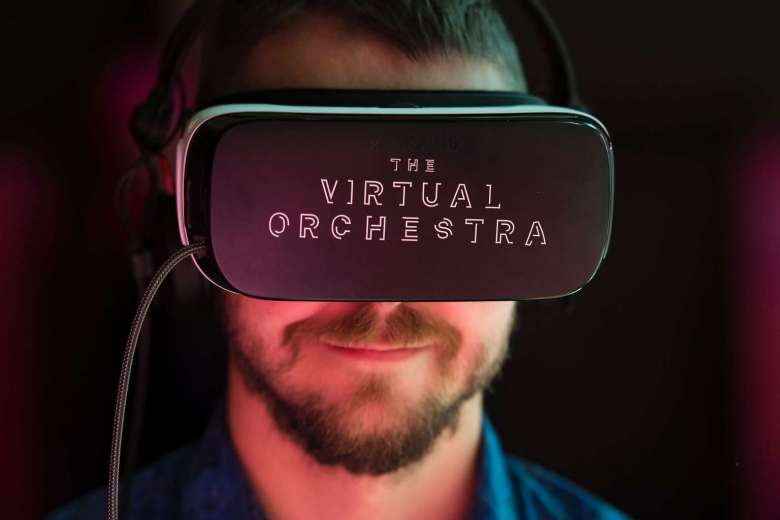 "You are sitting in the front row of the orchestra with the principal conductor Salonen conducting you," Luke Ritchie, the Philharmonia Orchestra's head of digital, told AFP.
"We wanted you to hear what it's like to sit in the viola section in the front of an orchestra, (for) people to get an insight of the dynamics."
<<

Start

<

Prev

1

2 3 4 5 6 7 8 9 10 Next > End >>


Page 1 of 15