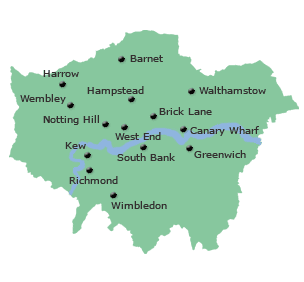 World News
Written by Administrator
Tuesday, 01 December 2015 18:34
France pulled out its culinary big guns Monday for one of the greatest kitchen challenges ever: cooking lunch for the largest one-day gathering of world leaders in history.
Five chefs, each awarded stars by the demanding judges of the Michelin food guide, joined forces for a gastronomic tour de force to defend France's culinary reputation at a climate summit in Paris.
Undaunted by the challenge of catering to banquets with their familiar perils of rubber chicken and agonisingly long waits, the quintet sought to tempt the palates of 150 leaders, from US President Barack Obama to China's President Xi Jinping or Russia's Vladimir Putin.
"It was a very good lunch, a surprising lunch, very friendly and relaxed," Albanian President Bujar Nishani told AFP after leaving his table.
Judging his meal "very tasty and delicious", Nishani said his lunch was prepared with organic foods, "which go very well with this climate summit".
Albania's leader said he washed lunch down with a glass of champagne to celebrate "cooperation and friendship".
He was among the 170 guests, including the leaders, to be wined and dined at the heavily-guarded Le Bourget conference centre on the northern outskirts of Paris.
Diners sat at 20 tables, the Elysee presidential palace said.
President Francois Hollande hosted the likes of Obama, Putin, Xi, UN Secretary General Ban Ki-moon, Britain's Prime Minister David Cameron and German Chancellor Angela Merkel at the table of honour.
Written by Administrator
Monday, 30 November 2015 13:14
New York is reassuring tourists that America's biggest city is safe as it prepares to welcome more than five million visitors for the busy holiday season after the Paris attacks.
The winter tourism season officially kicked off with Thursday's Thanksgiving Parade, where hundreds of thousands of people lined the streets to watch the three-hour event amid tight security.
After the Paris attacks on November 13, an Islamic State group propaganda video broadcast images of New York from Times Square. US authorities hit back that there was no credible threat against the city or anywhere else in the United States.
"We had some hotel cancellations from small groups," said Chris Heywood, senior vice president of global communications at NYC and Company -- the city's official marketing and tourism organization.
Despite what he calls a "sprinkling of a few cancellations," he is still encouraging people to visit the metropolis for the "magical holiday season" that lasts through December until New Year.
"The city is open," he told AFP. "It is business as usual."
Eighty-nine people were killed at the Bataclan concert hall in the Paris attacks, but the Broadway League says there has been no drop in attendance since the carnage in France.
The US State Department has issued a worldwide travel alert, warning Americans of a heightened terrorist threat in "multiple regions," which has added to the worry among tourist industry professionals.
Written by Administrator
Thursday, 26 November 2015 18:53
US President Barack Obama Thursday delivered a Thanksgiving message in which he compared modern refugees to the pilgrims whom the holiday celebrates, urging Americans to open their arms to the potential immigrants.
"Nearly four centuries after the Mayflower set sail, the world is still full of pilgrims -- men and women who want nothing more than the chance for a safer, better future for themselves and their families," Obama said in his weekly address, referring to the boat on which the pilgrims arrived in the New World.
Thanksgiving was first celebrated by the group after fleeing religious persecution in England. For many Americans, it has become a family-oriented day marked with an enormous meal of roast turkey, an assortment of side dishes and a slice or two of pie.
"I've been touched by the generosity of the Americans who've written me letters and emails in recent weeks, offering to open their homes to refugees fleeing the brutality of ISIL," Obama said, referring to the Islamic State group.
Written by Administrator
Sunday, 22 November 2015 20:38
The Dutch ambassador to Sudan swam across the Nile in Khartoum on Saturday in a stunt that began as a bet to win more "likes" for her embassy's Facebook page.
Clad in an bright orange swimsuit bearing the embassy logo, Ambassador Susan Blankhart swam several hundred metres (yards) across the Blue Nile with six other Dutch women and seven Sudanese women, cheered on by dozens of supporters on the riverbank.
"It was lovely, it was beautiful. I would recommend that everyone swims across the Nile," Blankhart said laughing, back on dry land after the crossing.
She had originally said that she would swim across the river if her embassy's Facebook page received more than 10,000 likes.
Written by Administrator
Thursday, 19 November 2015 21:43
US literary great Ernest Hemingway's tender and joyful memoir of 1920s Paris, "A Moveable Feast", has enjoyed a surge in sales since last week's terror attacks in the French capital.
The author of such acclaimed novels as "For Whom the Bell Tolls" and "The Old Man and the Sea" spent time in Paris as a young man honing his writing skills and chronicling the exuberant mood of Paris after World War I.
Copies of "A Moveable Feast" have been flying off bookshop shelves, say sales monitors.
Paperback versions are being deposited, along with flowers and candles, in front of bullet-ridden windows at one of the Paris bars targeted by the jihadist gunmen.
The book can also be found in front of the Bataclan concert hall, the epicentre of last Friday's slaughter which left 129 people dead and more than 350 injured.
During a minute of silence observed for the victims on Monday, many people could be seen head bowed with "A Moveable Feast" tucked under their arms.
The French version "Paris est une fête" -- which literally means "Paris is a Party" - was on Thursday right at the top of Amazon France's list of biographies in terms of sales, and second on the overall literature best-sellers list.
Normally bookshops will sell 10 copies of the Hemingway book per week, "now it's 500," a spokesman for the Folio publishers said.
An extra 15,000-copy print run of the book, which was published posthumously in 1964, is planned.
Written by Administrator
Wednesday, 18 November 2015 21:52
Troubled South Korean retail giant Lotte, already struggling with a prolonged founder-family feud, has seen its business woes deepen with the loss of the state licence for one of its biggest duty-free shops ahead of a key IPO.
The country's fifth-largest business group suffered its latest body-blow at the weekend when South Korea's customs agency awarded its concession to a rival bidder -- the heavy industries giant Doosan Co.
The licence covered a 10,990-square-metre (118,300 square foot) store in South Korea's tallest skyscraper -- the Lotte World Tower and Mall complex in downtown Seoul.
Lotte, which had held the licence for five years, had already invested 300 billion won ($255 million) in the store and the customs agency decision shattered its ambitions to grow it into the world's largest duty-free outlet over the next decade.
The setback was particularly badly timed given the preparations for an initial public offering of shares in Lotte's hotel unit, which runs the group's duty-free business.
The duty-free chain is the largest franchise of its kind in South Korea and the third-largest in the world, racking up sales of 4.2 trillion won last year.
Hotel Lotte vowed Saturday to push ahead with the listing, but analysts said the loss of the licence for the Lotte World store would be felt.
"Investors are concerned it will hurt Hotel Lotte's overall profits," said Park Jong-Dae, analyst at Hana Financial Securities.
"As a result, the company's valuation may fall when it goes public," he said, noting that duty-free shops accounted for more than 80 percent of Hotel Lotte's overall sales.
Founded in Tokyo in 1948 by Shin Kyuk-Ho, Lotte has a vast network of businesses including department stores, hotels and amusement parks in South Korea and Japan, with combined assets valued at more than $90 billion.
- A very public feud -
Many of South Korea's family-run conglomerates, or "chaebol", are known for their byzantine structure of shareholdings, but Lotte Group's cross-holdings dwarf the others in their number and complexity.
The confusion surrounding who controls what, and how, has become the backdrop to a monumental family feud pitting Shin and his first son Shin Dong-Joo in one corner against his second son -- the current group chairman Shin Dong-Bin -- in the other.
Written by Administrator
Tuesday, 17 November 2015 21:15
US Secretary of State John Kerry said Tuesday that Syria could be weeks away from a "big transition", following on from international talks in Vienna at the weekend.
Written by Administrator
Monday, 16 November 2015 16:41
Public museums and other cultural venues in the Paris area will reopen Monday afternoon, three days after the terror attacks in the French capital, the culture ministry said.
The museums will reopen at 1:00 pm (1200 GMT) on Monday, shortly after the country observes a minute of silence, the ministry said in a statement Sunday.
Cinemas were also ordered to close following the attacks but most of them reopened Sunday after a 24-hour closure.
Written by Administrator
Monday, 16 November 2015 16:39
French President Francois Hollande said Sunday he wanted the state of emergency declared after the Paris attacks to last three months, parliamentary sources told AFP, a move that would cover the upcoming UN climate conference.
"He told us he wanted the state of emergency to last three months," one of the sources said.
Written by Administrator
Thursday, 12 November 2015 19:14
Germany's second biggest energy company, RWE, saw profits from its core coal and gas business plummet again in the first nine months of the year, it said Thursday.
In Frankfurt, shares in RWE tanked over 8 percent to 11.44 euros after it said 2015 profits would "only just" meet the company's forecast range of 1.1-1.3 billion euros.
Like other German power giants, RWE has been hit by rock-bottom wholesale prices as it competes against subsidised renewables like wind and solar power.
RWE, Germany's largest electricity producer, however saw its net profit boosted to 1.94 billion euros ($2.08 billion), against 994 million a year ago, by the sale of oil and gas exploration division RWE Dea.
The sale allowed the RWE Group to reduce its huge debt to 25.8 billion euros on September 30.
However, data reflecting the utility's ongoing business operations again looked bleak.
<< Start < Prev 1 2 3 4 5 6 7 8 9

10

Next > End >>


Page 10 of 47