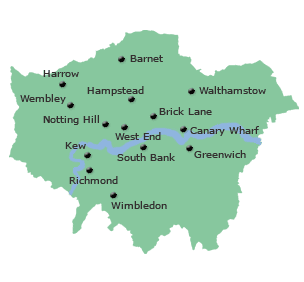 World News
Written by Administrator
Wednesday, 22 August 2012 07:54
Greece's prime minister has insisted ahead of a visit to Germany that Athens does not want more money from creditors, but indicated it would like more time to enact reforms and spending cuts.
Antonis Samaras pledged before coming to power to seek a two-year extension to the deadline for implementing unpopular cuts demanded in exchange for international aid.
But creditors such as Germany are reluctant to grant significant concessions.
Mr Samaras will meet German Chancellor Angela Merkel on Friday. He was quoted as telling the Bild daily: "We are not asking for extra money."
He added: "All we want is a little 'air to breathe' to get the economy going and increase state income." Mr Samaras said that "more time does not automatically mean more money".
The Greek leader vehemently rejected the suggestion that it might be better for his country to leave the 17-nation euro and bring back its former currency, the drachma. That, he told the Bild, would result in "a catastrophe for Greece" and economic collapse.
Mr Samaras pledged before coming to power to seek a two-year extension to the deadline for implementing unpopular cuts demanded in exchange for two massive international aid packages worth 240 billion euro (£189 billion) that are keeping Greece afloat.
But delays in implementing reforms and austerity measures have fuelled impatience in Germany - the largest single contributor to the bailouts - and other eurozone countries.
Luxembourg's prime minister Jean-Claude Juncker, who chairs the eurozone finance ministers' meetings, is due to arrive in Athens. Later, Mr Samaras will head to Berlin and Paris on Friday and Saturday for talks with German chancellor Angela Merkel and French president Francois Hollande.
Written by Administrator
Tuesday, 21 August 2012 17:09
CME Group, the world's largest futures market operator, said Monday it was seeking British regulatory approval to set up a European exchange based in London.
Chicago-based CME, which owns the Chicago Mercantile Exchange, the Chicago Board of Trade and the New York Mercantile Exchange, said it was applying to Britain's Financial Services Authority to create a London-based market currency futures market in mid-2013.
"We continue to see an increase in business coming from our diverse set of customers in Europe, with more than 20 percent of our volume now originating from the region," said Terry Duffy, CME Group executive chairman and president, in a statement.
"Having an exchange in London that can leverage the central counterparty model of CME Clearing Europe will allow us to align ourselves even more closely with our regional customers in both listed futures and over-the-counter markets, and provide additional opportunities to our expanding non-US customer base."
CME Group chief executive Phupinder Gill said the company was looking at expanding the London market's transactions to other types of futures trading.
Written by Administrator
Monday, 20 August 2012 19:38
Augusta National, home of the Masters golf tournament, said Monday the exclusive club has admitted the first women members in its 80-year history.
Former US Secretary of State Condoleezza Rice and South Carolina businesswoman Darla Moore have accepted invitations to join the club in Augusta, Georgia, chairman Billy Payne said.
"This is a joyous occasion as we enthusiastically welcome Secretary Condoleezza Rice and Darla Moore as members of Augusta National Golf Club," Payne said.
Augusta National has come under increasing pressure to admit women members, with the question of the exclusive policy coming up each year when the club hosts the first major golf tournament of the year, the Masters.
The issue first came to a head in 2003 when Martha Burk, a leader in the National Council of Women's Organizations, conducted a rally across the street from Augusta National, where the first black member was inducted in 1990.
Written by Administrator
Monday, 20 August 2012 15:36
Germany on Monday poured cold water on a reported plan by the European Central Bank to set a cap on the borrowing costs of debt-wracked eurozone countries, terming it "very problematic."
The ECB itself dismissed the report as "absolutely misleading," saying no such decision had yet been taken.
"Purely theoretically and speaking in the abstract, such an instrument would of course be very problematic but I am not aware of any plans in this direction," said Martin Kotthaus, a spokesman for Germany's finance ministry.
"You know that we basically do not comment on the ECB, which is an independent institution, but I can still say that I do not know about these plans," added Kotthaus in a regular government briefing.
Der Spiegel newsweekly reported on Sunday that the ECB was planning to set a limit on the borrowing costs of individual countries and intervene on the markets to maintain this level.
Spain and Italy have seen their borrowing costs shoot up during the eurozone crisis to levels that forced Greece, Portugal and Ireland to seek a bailout.
The so-called spread, or difference, between benchmark German bonds and those issued by debt-wracked countries would be decisive for the proposed rate cap, Spiegel said.
ECB President Mario Draghi announced earlier in August that his institution "may" buy bonds of struggling countries if they first apply for EU bailout funds and accept tough conditions in return.
He said the details would be worked out before the next meeting of the ECB, scheduled for September 6.
Spiegel said that ECB governors would decide then whether to implement the proposed borrowing cost cap.
Written by Administrator
Monday, 13 August 2012 10:54
Twin earthquakes that devastated rural villages in northwest Iran at the weekend killed a total of 306 people -- most of them women and children -- and injured 3,037, Health Minister Marzieh Vahid Dastjerdi said on Monday.
Written by Administrator
Friday, 03 August 2012 09:04
Kofi Annan has quit as peace envoy to Syria with a blistering attack on world powers, ending a frustrating six-month effort that failed to achieve even a temporary ceasefire as the country plunged into civil war.
Former United Nations secretary general Mr Annan also had harsh words for the Syrian regime, saying it was clear President Bashar Assad "must leave office".
Speaking in Geneva, Switzerland, Mr Annan blamed the Syrian government's intransigence, the growing militancy of the rebels and a divided UN Security Council that failed to forcefully back his effort.
Since he took on the job, Russia and China have twice used their veto power to block strong Western and Arab-backed action against Assad's regime.
The White House said Mr Annan's resignation highlighted the failure of Russia and China to support action against Assad and called the regime's continued violence against its own people "disgusting".
"It is impossible for me or anyone to compel the Syrian government and also the opposition to take the steps to bring about the political process," said Mr Annan, a Nobel Peace Prize laureate. "You have to understand, as an envoy, I can't want peace more than the protagonists, more than the security council or the international community for that matter."
Written by Administrator
Thursday, 02 August 2012 09:26
A one-ton rover as big as a Mini is due to land on Mars on Monday in one of the most daring space missions ever attempted.
The rover, Curiosity, is designed to search for clues about possible past life in a crater that might once have been filled with water.
The £1.59 billion six-wheeled machine is twice as long and five times as heavy as the twin rovers Spirit and Opportunity which landed on Mars in 2004.
Two British scientists are members of the team which will direct the rover and analyse the data it collects. Before they can do their work Curiosity must land safely on the Red Planet - a challenge that has tested the best brains at the American space agency Nasa.
Because Curiosity is so big and heavy, getting it onto the Martian surface has required a great deal of "thinking out of the box".
The solution is so bold it has been described as "crazy". After entering the Martian atmosphere at 13,200mph, the capsule containing Curiosity will be slowed by friction and then a supersonic parachute.
An "upper stage" resembling a flying bedstead will then be deployed, firing retro rockets to brake its descent. As it hovers over the landing site, the upper stage will transform itself into a "sky crane" and lower Curiosity to the surface on the end of a tether. It will then break away, and deliberately crash.
Statistically the odds do not look good. Two-thirds of all Mars missions have failed, including Britain's ill-fated Beagle 2, which was lost on Christmas Day 2003.
Written by Administrator
Sunday, 29 July 2012 07:50
A Mississippi couple got the shock of their lives when the pastor at the church they attended told them the wedding they planned could not be held there because they are black, ABC television reported.
Pastor Stan Weatherford told the network there had never been a wedding for blacks at the First Baptist Church in Crystal Springs, Mississippi, since it was opened in 1883.
He said some of the white congregarion so virulently opposed the wedding of Charles and Te'Andrea Wilson, who are black, that they threatened to have him fired.
Weatherford, a pastor who is white, offered to wed the Wilsons down the road at a mostly black church, he told the network.
Written by Administrator
Friday, 13 July 2012 06:14
Syrian government troops using tanks and helicopters massacred more than 150 people in the central province of Hama, the Syrian Observatory for Human Rights said, while a rebel leader put the toll at more than 200.
Government troops bombarded the village of Treimsa using tanks and helicopters, according to the Observatory, which earlier put the death toll at more than 100.
Observatory chief Rami Abdel Rahman told AFP by telephone that the bodies of 30 villagers had already been identified following the sustained attack, which brought the day's total death toll in the conflict-torn nation to over 200.
Rebel leader Abu Mohamad, chief of a group based further to the north, told AFP early Friday that the attack using helicopters, tanks and multiple rocket-launchers had killed more than 200 people in the village.
Abu Mohamad said he had been in phone contact with a resident of Treimsa who told him that government forces were on hills a few kilometres (miles) outside the town.
The army and the Shabiha, pro-regime militia who are said to accompany troops to make sure they do not desert, started to bombard Treimsa "Thursday around 11:00 am (0800 GMT) and finished around 9:00 pm," Abu Mohamad said.
But a Hama-based activist who identified himself as Abu Ghazi told AFP via Skype that regime troops started shelling the village earlier, at around 6:00 am.
"That was followed by clashes with the (rebel) Free Syrian Army, but the FSA does not have a big presence in Treimsa and could not fight long," said the activist.
"The number of martyrs is very high partly because the army shelled a mosque where scores of people had taken shelter, to treat the wounded and hide from the bombs," Abu Ghazi added.
"But it is obvious that the regime knows no limits. The mosque was shelled, it collapsed, and that killed the people in it."
The village, which had a population of 7,000, he said, "is empty now. Everyone is dead or has run away."
"Almost 30 army vehicles arrived, and surrounded the village completely. There wasn't a single way out," said Ibrahim, another activist from Treimsa. "Anyone who tried to escape through the fields was shot."
Pro-regime militiamen from neighbouring Alawite villages entered the village after the army raided it, Ibrahim told AFP via Skype. "After the shelling, the army came in with light weapons, and the shabiha (militiamen) followed, armed with knives."
Clashes inside the besieged village were vicious, he said, noting that "whole families were killed. There was a real street war for several hours."
Treimsa is located near Qubeir, where at least 55 people were killed on July 6, according to the Observatory. Like Qubeir, Treimsa is a majority Sunni town situated near Alawite villages.
President Bashar al-Assad belongs to the Alawite community -- an offshoot of Shiite Islam -- although the vast majority of Syrians are Sunni.
The state-run SANA news agency said there had been clashes between the army and an armed "terrorist" group in the village but made no mention of a massacre and gave no overall death toll.
"There were heavy losses among the ranks of the terrorists," said the report, adding that three government soldiers were killed.
The head of the opposition Syrian National Council, Abdel Basset Sayda, voiced outrage about the latest killings and called for a tough UN resolution that allows for military intervention against the Damascus regime.
"This was a massacre perpetrated by the Syrian regime," he said, speaking to Al Jazeera TV.
Written by Administrator
Monday, 09 July 2012 12:53
Russia on Monday held a day of mourning for at least 171 people who died in its worst flooding disaster as questions mounted over whether officials did enough to warn of the impending calamity.
Flags flew at half-mast over the Kremlin and other official buildings and entertainment programmes were shelved as Russians asked how so many people lost their lives and property in the catastrophe in the southern Krasnodar region.
More than 25,000 people lost part or all of their belongings in the flooding, which overwhelmed the town of Krymsk after torrential rains and also caused significant damage in the neighbouring cities of Gelendzhik and Novorossiisk.
Several funerals took place at a cemetery outside the devastated town, where tractors had to be used to dig graves, while grieving relatives accused the authorities of failing to give a flood warning and lying about the true toll.
The embattled local governor described the floods as a "great surprise," but both pro-government and opposition newspapers showed rare unanimity in saying the authorities had badly failed to provide sufficient warning to the local people.
"The tragedy of Krymsk was a perfect demonstration of what slovenliness and hoping against hope brings about," said the pro-Kremlin Izvestia daily in a scathing assessment of the official reaction.
The Vedomosti daily said that flooding in the Krasnodar region was in no way a novelty and authorities were well aware of the risk, particularly after deadly floods in the summer of 2002 that also hit Krymsk.
"The catastrophe shows up the inability of the authorities to protect the population from natural disasters," said the opposition-inclined economic newspaper.
"People were not evacuated and were not warned about the threat," it said.
The staunchly pro-government Komosmolskaya Pravda asked simply in a stark headline over a picture of the Krymsk devastation: "Why so many dead?"
It noted that residents had received warnings about the severe weather through SMS messages and also information on the news ticker of local TV. "But, as the inhabitants of Krymsk say, most people knew nothing about this."
The Moskovskiy Komsomolets newspaper said tersely: "The Krymsk catastrophe could have been foreseen and averted.
<< Start < Prev 31 32 33 34 35 36 37 38 39

40

Next > End >>


Page 40 of 47