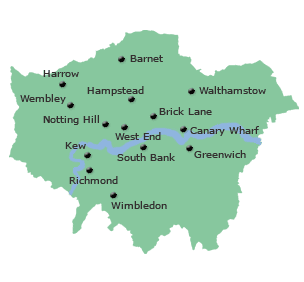 World News
Written by Administrator
Sunday, 23 April 2017 17:58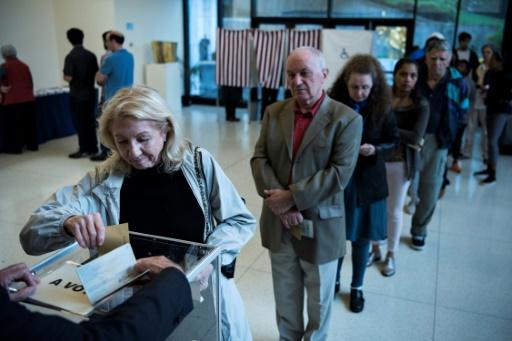 From London to Berlin, Washington to Tel Aviv, French voters lined up at polling stations abroad at the weekend to cast ballots for one of the closest presidential elections in years back home.
Around 1.3 million French people abroad are registered to vote -- representing around two percent of the total electorate.
In London -- often called the sixth biggest French city -- hundreds of people queued up outside the two polling stations well before they opened on Sunday, with some waiting up to two hours to vote.
"In London, we're expecting perhaps 50,000 voters, so it's going to be a busy day," said Edouard De Guitaut, in charge of a polling station at a French school in London's upmarket South Kensington.
Sunday's first round presidential election is being closely watched after Donald Trump's victory in the US election and Britain's shock vote to leave the EU.
Written by Administrator
Wednesday, 12 April 2017 20:08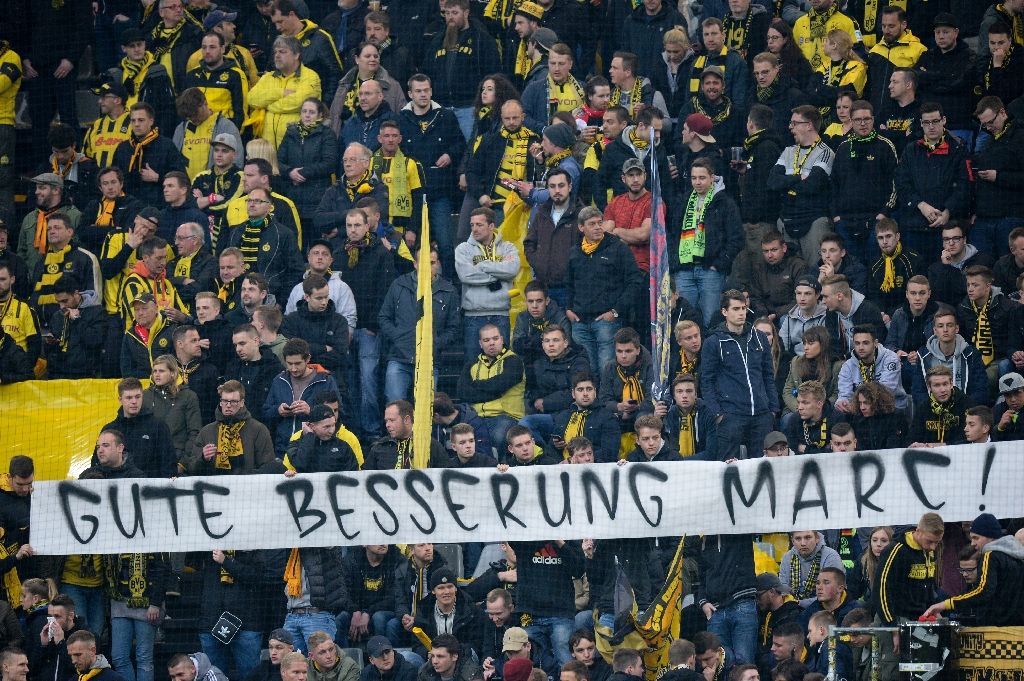 German investigators on Wednesday detained an Islamist suspect over three explosions that rocked Borussia Dortmund's  team bus, prosecutors said, confirming that the probe was examining a possible "terrorist link".
The roadside blasts left Dortmund's Spanish international Marc Bartra and a policeman injured, with the bombs "containing metal pieces" detonating minutes after the team bus set off to a planned Champions League game against Monaco on Tuesday night.
The blast had a radius of more than 100 metres (yards), federal prosecutors said, adding it was lucky the toll was not higher.
The match was belatedly held Wednesday, with Monaco claiming a 3-2 win in front of a packed stadium as a defiant Dortmund team vowed it won't "give in to terror".
Security was ratcheted up around Dortmund for the match, as well as in Munich where Bayern Munich were taking on Real Madrid.
"Bartra! Bartra!", chanted supporters just before the quarter-final, first leg tie began in Dortmund, in support of the defender who was hurt by flying glass.
Federal prosecutor's office spokeswoman Frauke Koehler said the probe was examining a possible "terrorist link", after three identical letters were found at the scene.
Written by Administrator
Wednesday, 29 March 2017 10:34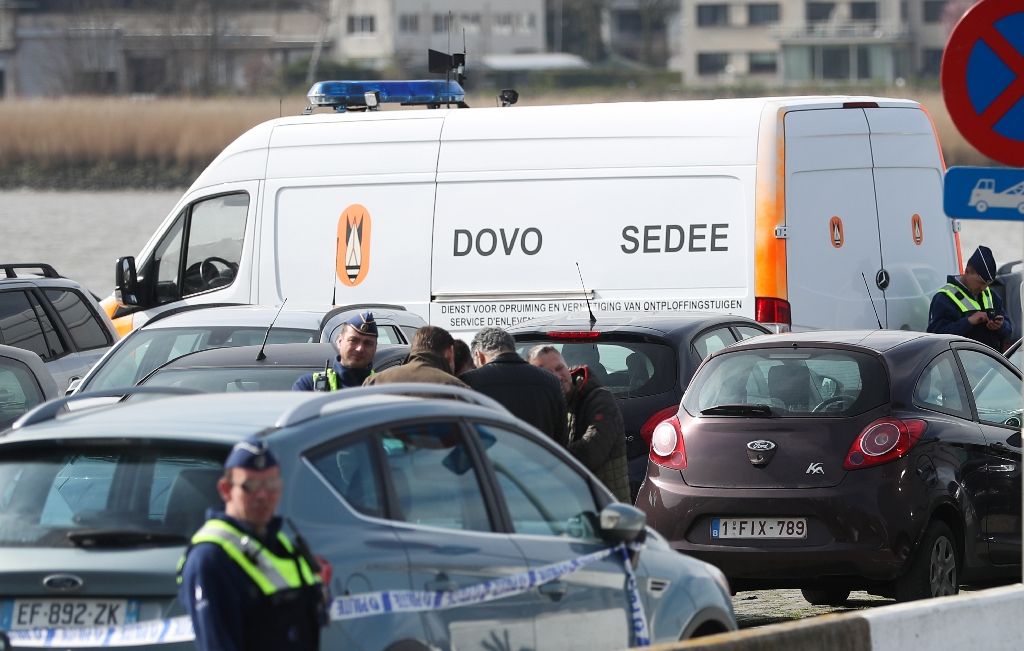 Belgian security forces arrested a man Thursday after he drove into a shopping area at high speed in the port city of Antwerp, officials said.
Authorities found a rifle and bladed weapons in the car after the suspect, identified by prosecutors as 39-year-old Mohamed R., tried to flee and was detained in the northern city.
The man was "under the influence of something" but it was not clear what substance, a source close to the investigation told AFP.
Authorities were not certain if it was an attempted attack and the incident remained under investigation, several Belgian sources added on condition of anonymity.
The Belgian prosecutor's office said the man, identified as 39-year-old Mohamed R., was a French national but a French police source told AFP he was Tunisian legally residing in the French city of Lens near the Belgium border.
"He has an address in Lens and as far as we know at the moment, he is not known for large-scale criminal acts," the source said.
Written by Administrator
Tuesday, 28 March 2017 16:24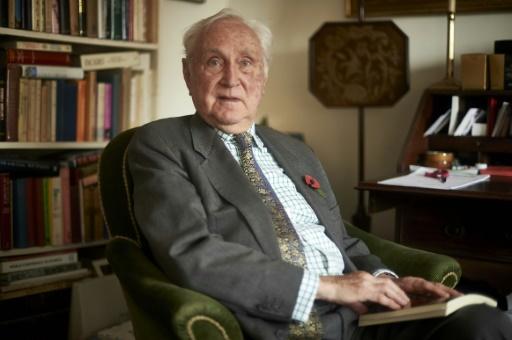 As a Foreign Office diplomat, Crispin Tickell helped Britain join the European Union in 1973. Now 86, he reflects on missed opportunities and his deep disappointment at the Brexit vote.
"I think it's a disaster. I think it's a failure of foreign policy," he told AFP in his book-filled, top-floor flat overlooking London's Regent's Canal.
"British foreign policy has been subjected to the vote of people who know nothing whatsoever about all this, and probably have a sneaking dislike of foreigners."
Tickell was in the British embassy in Paris when France blocked Britain's bid to join what was then the European Economic Community, and was private secretary to the three negotiators who subsequently struck the membership deal.
He disputes the claims by Brexit supporters that Britain had only intended to join a trading bloc when it signed up in 1973, not the more political union that the EU became.
"In the beginning it was obvious we were going in that direction, towards a united states of Europe. But that didn't mean we were going to give up sovereignty," he said.
During the campaign for the June referendum on EU membership, the "Leave" side used the slogan "Take Back Control" to harness public anger over decisions made in Brussels.
But Tickell said the feeling back then was that "we were able to participate in what would be the largest trade bloc in the world, that shared our common values and attitudes".
"We would be far more effective in an age when the Commonwealth was gradually declining in value and Britain was becoming less important," he said.
He added: "Joining the EU, as (then prime minister) Ted Heath understood very well, gave us a much stronger position.
"What we failed to do was to take advantage of it and realise what we could do."
- 'UK never took the EU seriously' -
The current French government has promised to be tough with Britain in the EU exit talks, and back then, it was Paris that twice vetoed London's application to join the bloc.
But Tickell, who spent six years at the Paris embassy and was chief of staff to European Commission president Roy Jenkins in the 1970s, says many in France were keen on British membership as a counterbalance to Germany.
Tickell was present at many of the negotiating meetings, and insists Britain got a good deal.
A major problem, he said, was that "some British leaders never took the subject very seriously".
"I don't think people realised the extent to which we could negotiate what we wanted in the European Union," Tickell said.
As an example, he said Britain should have tried harder to reform the bloc's generous farm subsidies.
Written by Administrator
Tuesday, 28 March 2017 16:21

During an interview on aired Spanish National Television (TVE), Mr. Jose Antonio Penichet, the attorney of the Russian Consulate in Las Palmas, raised the question of whether the xenophobic attitude of Las Palmas judiciary is to blame for a flagrantly unjust treatment of the family of Spanish entrepreneur of Russian-Jewish origins, also known as "The Kokorev Case". Vladimir Kokorev, as well as his wife and son, remain in pre-trial detention in Las Palmas (Spain) on unclear charges and without access to the case file for already over 18 months, with no expectation of a trial or even a formal accusation.
Written by Administrator
Tuesday, 28 March 2017 09:51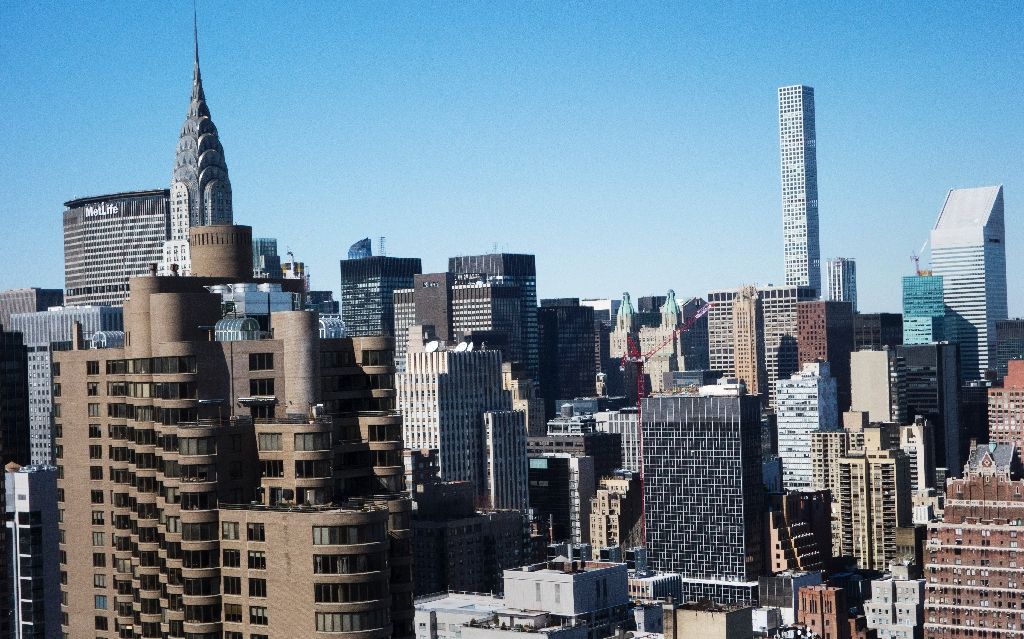 With a skyline crowded with ever-more luxury towers, the construction of another Manhattan skyscraper wouldn't normally be remarkable.
But the American Copper Buildings going up on the East River -- a complex of two towers with 764 apartments, panoramic views and a huge entrance hall with a doorman -- is different.
Planned just after deadly Hurricane Sandy ravaged New York in October 2012 -- sounding another alarm about the mounting effects of climate change -- it was designed with new threats in mind, reflecting how the real estate world is evolving to account for global warming, in contrast to President Donald Trump's moves to roll back environmental protection.
The huge storm killed more than 40 people in New York, paralyzing the US financial capital for days.
JDS, the company developing the American Copper Buildings, bought the land for the project around the same time.
"The whole thing was a lake, we could have toured the site in a canoe," said Simon Koster, a principal at the company.
"We knew something like that would happen again," he added. "So we said, 'How can we make sure that if we lived here, we will not be facing that scenario?' So we let the designers loose."
Written by Administrator
Tuesday, 28 March 2017 09:49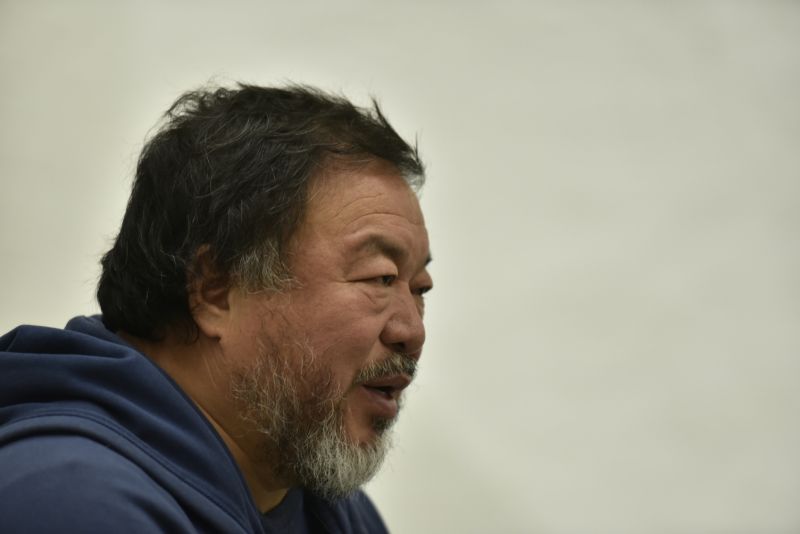 The Chinese activist artist Ai Weiwei will build dozens of fences in New York for an exhibition opening in October that focuses on walls that divide people and mark borders.
A champion of refugees and migrants, Ai is calling his new large-scale conceptual installation "Good Fences Make Good Neighbors."
He took the title from the final line in "Mending Wall," a poem by the 20th-century US poet Robert Frost that reflects on a wall between neighbors.
The artist says he is dismayed by President Donald Trump's policies, including his promise to build a wall along the US southern border with Mexico to keep out undocumented immigrants, along with his attempt to bar entry to the United States by some Muslim-majority citizens.
He intends to transform the metal wire security fence into an artistic symbol in various sites in the New York, a gateway to the United States.
Written by Administrator
Friday, 10 March 2017 10:03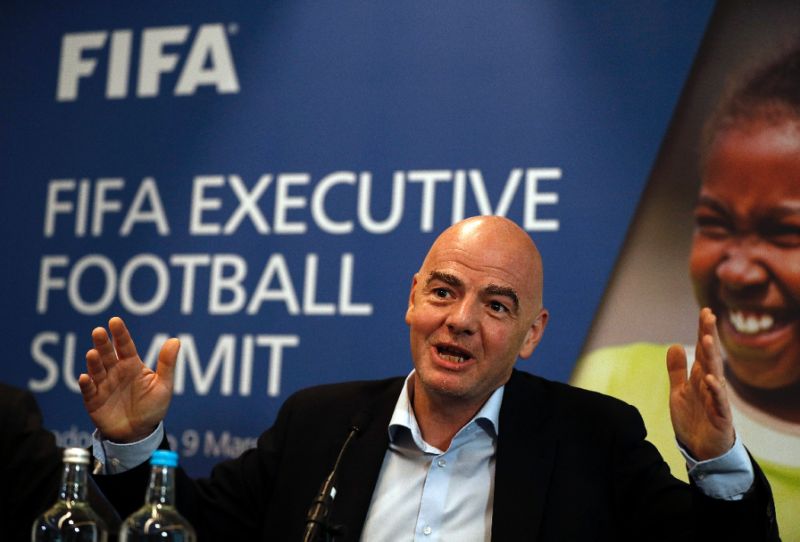 US President Donald Trump's controversial travel ban could make it impossible for his country to host the 2026 World Cup, FIFA president Gianni Infantino warned on Thursday.
The United States is the favourite to stage the expanded 48-team tournament in 2026, either on its own or as part of a joint-bid with neighbours Mexico and Canada.
But with Trump seeking to ban nationals from several Muslim-majority countries, Infantino says the US may not even be in a position to submit a bid.
"Mr Trump is the president of the United States of America and as such of course (I have) huge respect for what he does," Infantino told reporters at London's Heathrow airport.
"He's in charge, together with his government, to take decisions that are best for his country. That's why he has been elected.
"We are now in the process of defining the bid requirements. In the world there are many countries who have bans, travel bans, visa requirements and so on and so forth.
"It's obvious when it comes to FIFA competitions, any team, including the supporters and officials of that team, who qualify for a World Cup need to have access to the country, otherwise there is no World Cup.
"That is obvious. The requirements will be clear. And then each country can make up their decision, whether they want to bid or not based on the requirements."
Written by Administrator
Thursday, 09 March 2017 22:01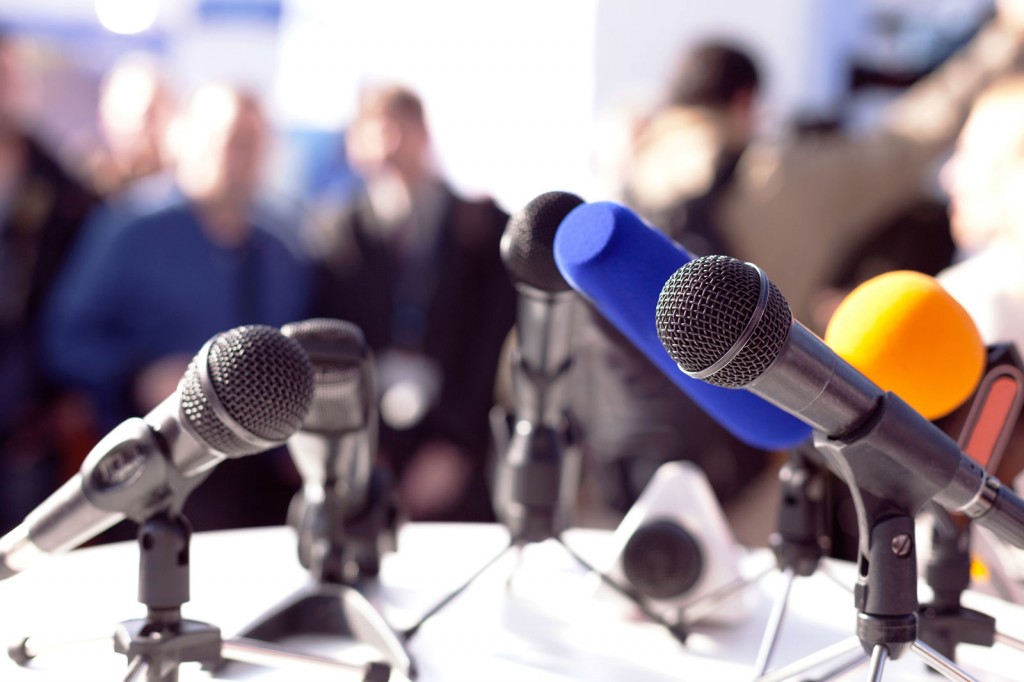 Playing an increasingly important role in the market economy environment, legal PR is an important and promising trend in public relations. Legal PR experts deal with framing the positions of parties in judicial disputes and with developing of litigation strategies. Attracting of public attention to whatever aspect of the case helps strongly to advocate one's point and prove its fairness. Currently there are few companies in the European Union that would focus on this area at the intersection of legal profession and PR. We have picked top five companies that specialize in legal PR, operate in Europe and feature a many-year track record.
Byfield Consultancy is a London-based company that focuses on legal PR and takes an active part in judicial proceedings that run in London. They develop unique business-oriented strategies related to legal PR.
http://www.byfieldconsultancy.com/legal-communications/
Written by Administrator
Monday, 06 March 2017 15:50
British Foreign Secretary Boris Johnson is to travel to Russia in the coming weeks for high-level political talks, his office said Saturday.
It will be the first time a British minister has been to Moscow for an official visit in more than five years and could signal a potential thaw in Anglo-Russian relations after years of antagonism.
A Foreign Office spokeswoman stressed that the visit was not a return to "business as usual", saying Britain's approach to Russia was "engage, but beware".
Relations with Russia soured after Britain sought to prosecute suspects in the killing of Kremlin critic and former spy Alexander Litvinenko, murdered by radiation poisoning in London in 2006.
Britain has also been one a fervent supporter of Western sanctions against Moscow over Russia's role in the Ukraine crisis.
<< Start < Prev 1 2

3

4 5 6 7 8 9 10 Next > End >>


Page 3 of 47