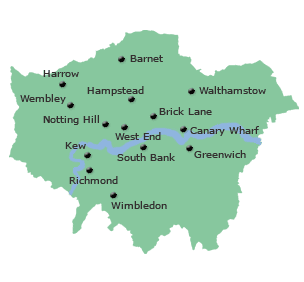 World News
Written by Administrator
Friday, 24 April 2015 09:26
Switzerland is the happiest country in the world, closely followed by Iceland, Denmark, Norway and Canada, according to a global ranking of happiness unveiled in New York on Thursday.
The 2015 World Happiness Report is the third annual report seeking to quantify happiness as a means of influencing government policy. The United Nations published the first study in 2012.
Finland, the Netherlands, Sweden, New Zealand and Australia round out the top 10, making small or medium-sized countries in Western Europe seven of the top 10 happiest countries.
Academics identified the variables as real GDP per capita, healthy life expectancy, having someone to count on, perceived freedom to make life choices, freedom from corruption and generosity.
Jeffrey Sachs, director of the Earth Institute at Columbia University and one of the editors, said the top 13 countries were the same a second year running although their order had shifted.
They combined affluence with strong social support, and relatively honest and accountable governments, he told a news conference.
"Countries below that top group fall short, either in income or in social support or in both," Sachs explained.
The United States trails in 15th place, behind Israel and Mexico, with Britain at 21, pipped by Belgium and the United Arab Emirates. France ranks number 29, behind Germany in 26th place.
Afghanistan and war-torn Syria joined eight sub-Saharan countries in Africa -- Togo, Burundi, Benin, Rwanda, Burkina Faso, Ivory Coast, Guinea and Chad -- as the 10 least happy of 158 countries.
Despite the conflict raging in Iraq, that country was ranked 112, ahead of South Africa, India, Kenya and Bulgaria.
The 166-page report was edited by Sachs, John Helliwell of the University of British Columbia in Canada and Richard Layard from the London School of Economics.
"One of our very strong recommendations is that we should be using measurements of happiness... to help guide the world during this period of the new sustainable development goals," Sachs said.
- Iceland, Ireland and Japan resilient -
The report would be distributed widely at the United Nations and closely read by governments around the world, he said.
Written by Administrator
Friday, 24 April 2015 09:20
An 18th-century book on the history of Saint Peter's Basilica that was stolen last year in Rome has been recovered at a bookstore in Buenos Aires, officials said Thursday.
The 1748 book, which was lifted from a private library in the Italian capital, had been offered for sale online at a price of $3,500.
Authorities seized it after tracking it down at a bookstore in the Argentine capital's upscale Recoleta neighborhood, the attorney general's office said on its website.
The book is a history of the famous Vatican basilica's dome and the work to restore it -- full title: "Memorie Istoriche Della Gran Cupola Del Tempio Vaticano, E De' Danni Di Essa, E De' Restoramenti Loro Divisi In Libri Cinque. Alla Santita Di Nostro Signore Papa Benedetto XIV."
The title roughly translates to "Historical Memories of the Great Dome of the Vatican Temple, and the Damage to It, and Its Restoration, Divided in Five Books. To His Holiness of Our Lord Pope Benedict XIV."
Written by Administrator
Wednesday, 22 April 2015 13:18
Physicists said Tuesday they have fine-tuned an atomic clock to the point where it won't lose or gain a second in 15 billion years -- longer than the universe has existed.
The "optical lattice" clock, which uses strontium atoms, is now three times more accurate than a year ago when it set the previous world record, its developers reported in the journal Nature Communications.
The advance brings science a step closer to replacing the current gold standard in timekeeping: the caesium fountain clock that is used to set Coordinated Universal Time (UTC), the official world time.
"Precise and accurate optical atomic clocks have the potential to transform global timekeeping," the study authors wrote.
Accurate timekeeping is crucial for satellite navigation systems, mobile telephones and digital TV, among other applications, and may open new frontiers in research fields such as quantum science.
Written by Administrator
Friday, 17 April 2015 07:10
Mass killings? Mutual bloodletting? Genocide? The hundreds of thousands of dead have been silent for a century, but generations on, Armenians are still battling to get the World War I slaying of their ancestors recognised as a genocide.
As Armenians around the world gear up to mark 100 years since the start of the slaughter on April 24, the struggle to get the world -- and above all Turkey -- to use the term "genocide" remains deeply divisive.
To Armenians the word represents definitive proof of their ancestors' horrific suffering at the hands of the Ottoman empire during World War I, but for Ankara the violence was perpetrated by all sides and describing the events as "genocide" is a red line it cannot cross.
Trapped somewhere in the middle is an international community, notably the United States, under pressure from Armenia's large diaspora but worried about upsetting a rising Turkey.
"For Armenians the word 'genocide' encapsulates what happened to their forefathers in 1915 and also elevates the Armenian experience to the level of that of the Holocaust," said Thomas De Waal, an expert on the region at the Carnegie Endowment for International Peace in Washington.
"Precisely for the same reason, official Turkey has always rejected the term, on the grounds that it equates the behaviour of their grandparents with the Nazis and also out of paranoia that the application of the word could lead to legal claims against Turkey."
Armenians say up to 1.5 million of their kin were systematically killed between 1915 and 1917 by Ottoman authorities as their empire -- the precursor to modern Turkey -- crumbled.
Turkey rejects the claims, arguing that 300,000 to 500,000 Armenians and as many Turks died in civil strife when Armenians rose up against their Ottoman rulers and sided with invading Russian troops.
- Rise of a movement -
For some 30 years after the killings no one thought of calling the massacres of Armenians a genocide -- because the term itself did not exist.
Up until then, Armenians referred to the tragedy simply as the "Great Catastrophe" -- or Medz Yeghern in Armenian.
Coined only in 1944 by Polish-Jewish lawyer Raphael Lemkin, the word "genocide" became codified in law in the 1948 United Nations Genocide Convention, which defined it as "acts committed with intent to destroy, in whole or part, a national, ethnical, racial or religious group".
The start of the clamour for recognition came later in 1965 as Armenians around the world marked the 50th anniversary of the killings.
In Armenia itself -- then a republic of the Soviet Union -- discussing any official acceptance of the genocide was a taboo but an unprecedented protest that saw some 100,000 take to the streets forced the Kremlin to start reevaluating its position.
Written by Administrator
Monday, 13 April 2015 13:29
At least 35 civilians were killed on Saturday as government forces and rebel fighters exchanged fire in Syria's main northern city of Aleppo, a monitoring group said.
The Syrian Observatory for Human Rights said the dead included 18 civilians -- two of them children -- killed in regime air strikes on Al-Maadi and Sheikh al-Lutfi, two rebel-held neighbourhoods in east Aleppo.
"Seventeen other civilians were killed when rebel groups fired rockets on neighbourhoods controlled by the regime, including Suleimaniyah and other areas," the Britain-based group said.
Pictures circulating on social media depicted significant damage.
Fighting erupted in Aleppo in 2012, reducing swathes of Syria's commercial hub to ruins.
Written by Administrator
Monday, 13 April 2015 13:23
A 65-year-old Berlin woman who already has 13 children is pregnant again with quadruplets, German media reported Sunday.
The Russian and English teacher's pregnancy follows several attempts abroad at artificial insemination over the last year and a half, German RTL broadcaster said.
The woman, Annegret Raunigk, decided to try to have another child because her youngest daughter, who is nine, wanted a little brother or sister, RTL said on its website.
The TV channel will broadcast an interview with the expectant mother, who has seven grandchildren, on Monday evening.
It said the pregnancy had so far been without any major complications and that if everything went well, the babies were due in the summer and that Raunigk would be the world's oldest mother of quadruplets.
Written by Administrator
Saturday, 11 April 2015 08:51
Tickle your palate. Try some Amazonian ants with pineapple. Or how about some beetroot salad with curds? Brazilian gastronomic fare has far more to offer than the traditional staples of beans and rice with cassava.
So say the experts from the revered Michelin guide, who have edited their first Brazil edition covering the megacities of Rio de Janeiro and Sao Paulo.
The guide reviews 145 restaurants, the first Michelin has ever selected in Latin America. A total of 16 boast one Michelin star -- 10 in business hub Sao Paulo and the other six in tourist mecca Rio.
Just one received the accolade of two stars -- chef Alex Atala's D.O.M. in Sao Paulo, known for its use of Amazonian ingredients such as the ants, which leave a surprising citric aftertaste in the mouth.
Such delicacies require a portly wallet with menu prices of between 242 and 825 reais ($80 to $270).
"As with all fine gastronomy, it's all about the product and in this country, there are fabulous products to be had -- fantastic freshwater fish, fantastic vegetables, meat of extraordinary quality," enthused American Michael Ellis, Michelin's international guides' director.
The guides were first published in France more than a century ago to promote automobile travel.
"The Brazil guide reflects the fact there is a future. I was here back in the '80s when Brazilian cuisine was beans, rice, farofa (cassava flour) and very, very cooked meat. The Brazilians love things well cooked.
"But things have moved on -- 25 years ago we didn't have what we have today," Ellis explained to a group of reporters.
Atala and other young chefs have traveled afar to discover new techniques, new ingredients and new spices that "give Brazil its own culinary signature," said Ellis.
- Taste the emotion -
Even so, to date Brazil still lacks a single three-star establishment, an honor bestowed only on select eateries whose chefs are not just talented but dedicated to the point of boundless obsession with their culinary creations.
"It is the emotion which makes the difference. Three stars mark you out, it's something you'll hopefully retain all your life. It's something organic that happens in your mouth and is very difficult to reproduce," said Ellis.
"And every three-star chef, every artist, has a very personal and different way of producing it from all the rest. Then we're into the realms of emotion."
Michelin, whose hotel and eatery guides cover 24 countries, chose Brazil as its first Latin American target as "it is the most important country in Latin America with a rapidly growing middle class," explained the company's brands executive vice-president Claire Dorland-Clauzel.
She noted that Michelin has been present in Brazil through its tire factories employing thousands since 1927.
Written by Administrator
Friday, 10 April 2015 18:14
Former US secretary of state Hillary Clinton will officially launch her 2016 presidential bid -- her second White House run -- at the weekend, several media outlets reported Friday.
The announcement by Clinton -- who would be the clear Democratic frontrunner -- is likely to come Sunday via video and social media, the New York Daily News reported, citing a source close to Clinton's campaign.
Britain's Guardian newspaper, also citing a source familiar with the campaign, said Clinton would send a tweet on Sunday at noon (1600 GMT) declaring her candidacy.
She will then send out a video and email announcement, the Guardian said, before launching a tour beginning in the key state of Iowa, the first to vote in the primary season that starts in early 2016.
Spokespeople for Clinton and the Ready for Hillary organization did not comment.
Unlike when she first ran for president in 2008, Clinton's path to clinching the Democratic nomination appears relatively clear.
Written by Administrator
Friday, 10 April 2015 08:01
Samsung rolled out a new smartphone on Friday in a bid to regain market dominance as arch-rival Apple, eyeing the next generation of wearable technology, opened pre-sales for its first watch.
Samsung's Galaxy S6 and its curved-edge variant, the Galaxy S6 Edge, went on sale in South Korea, home of the electronics giant, as well as Europe, the United States and markets in the Asia-Pacific such as Australia, Singapore and India.
Samsung, labouring under successive quarters of plunging profits and booming sales of Apple's iPhone 6, is hoping the new phone will reverse its fortunes.
The range of S6 models has won strong reviews from tech pundits, with the Wall Street Journal calling them "the most beautiful phones Samsung has ever made".
"Given the response from the market and clients... we expect the S6 to set a sales record for all Galaxy models," Lee Sang-Chul, the vice head of Samsung's mobile unit, told reporters.
Joo Seung-Bin was one of the first in line to buy an S6 in Seoul on Friday morning.
"It's a great design, and it's just got a great feel," the 23-year-old said.
"It's not cheap, but then I'm not one of those people who upgrades their phone every year. There's been a lot of buzz about this model, so I thought I'd check it out," Joo said.
The S6 retails at around 858,000 won ($800) in South Korea, while the S6 Edge comes in at 979,000 won, broadly in line with their Apple counterparts.
Both models are powered by Google's Android operating platform and, in a break from their-plastic-backed predecessors, feature metal and glass bodies.
- Hitting back -
However, the S6 had to contend on launch day with the Apple Watch, which will connect wirelessly to a user's iPhone to facilitate messaging, calls and apps -- especially ones geared toward health and fitness.
The first generation of smartwatches from the likes of Motorola, LG and Samsung itself failed to gain much traction with consumers. But experts say the Apple Watch may have an edge given its design quality and universe of apps.
Written by Administrator
Friday, 10 April 2015 07:58
More than 130 melon-headed whales, a member of the dolphin family usually found in the deep ocean, beached in Japan on Friday, sparking frantic efforts by locals and coastguards to save them.
Rescuers were battling to stop the creatures' skin from drying out as they lay on a beach about 100 kilometres (60 miles) northeast of Tokyo, while some were being carried in slings back towards the ocean.
Television footage showed several animals from the large pod had been badly cut, with many having deep gashes on their skin.
An AFP journalist at the scene said that despite efforts to get the dolphins into the water, some were being pushed back onto the beach by the tide soon after they had been released.
A number of the creatures had died, he said, and were being buried.
"We see one or two whales washing ashore a year, but this may be the first time to find over 100 of them on a beach," a coastguard official told AFP.
<< Start < Prev 11 12 13 14 15 16 17 18 19

20

Next > End >>


Page 20 of 47