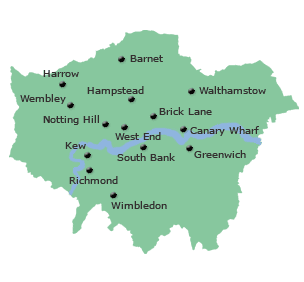 World News
Written by Administrator
Tuesday, 19 May 2015 19:47
Call it a clinic to restore marred beauty: arms, noses, hands and other appendages missing from sculptures due to vandalism or old age are replaced in a unique Argentine workshop.
Patiently waiting their turn, some 100 artworks from parks, gardens and other public spaces are scattered over the grounds of the outdoor facility in Buenos Aires.
Some 25 artists using old photographs work to repair damaged marble, remove graffiti and wipe away the effects of years spent outdoors.
But they must also create, fashioning missing body parts while remaining faithful to the original oeuvre.
The damage gets even worse during election times, as graffiti and campaign posters pop up like mushrooms, even on statues -- and Argentine is in fact getting ready for presidential elections in four months.
"At election time, our work intensifies," said Nicolas Quintana, director of parks for the Buenos Aires city council.
"We have a photo archives in the Department of Monuments and Artworks. We used that as a guide, and we also use photos from the Internet and magazines," added Gabriel Ramirez, a sculptor who is among those tasked with the delicate reconstruction work.
Written by Administrator
Tuesday, 19 May 2015 19:44
German Chancellor Angela Merkel and French President Francois Hollande jointly pledged Tuesday to do their utmost to ensure an "ambitious" UN deal to combat climate change is reached this year.
In a joint statement at informal international talks in Berlin, the European Union's two biggest economies also urged other countries to do their part in helping achieve a global push to cut emissions.
France and Germany have "firmly decided to take all efforts to reach an ambitious, comprehensive and binding UN climate agreement by the end of this year," Merkel and Hollande said.
The talks took place under the "Petersberg Climate Dialogue" initiative, launched by Merkel in 2010, to prepare for the UN Climate Change Conference in Paris in December.
Hollande has set out an ambitious goal for the Paris meeting -- an agreement to limit the rise in global temperatures linked to greenhouse gas emissions to two degrees Celsius (3.6 Fahrenheit) from the pre-industrial age.
Several dozen ecologist protesters shouted "stop coal, protect the climate" as Merkel and Hollande arrived at the meeting in central Berlin, attended by representatives of 35 countries which began on Monday.
Environmental group Greenpeace set up a six-metre (20-foot) high model of the Eiffel Tower converted into a wind turbine near the Brandenburg Gate to call for the use of only renewable energy sources by 2050.
- 'Fair, binding rules' -
Written by Administrator
Monday, 18 May 2015 06:53
Survivors of the Boston Marathon bombings said justice had been served but reacted with mixed emotions after a jury handed down the death penalty verdict to convicted killer Dzhokhar Tsarnaev.
"He's going to go to hell. That's where he wanted to go," said Michael Ward, a firefighter who was off duty at the time of the April 15, 2013 attacks but who treated victims at the scene.
"I remember when those bombs went off and I remember the vile, disgusting thing that this person did," he told reporters almost immediately after the sentence was handed down following 14 hours of jury deliberations.
"This is a matter of justice," he said. "No one's here celebrating. If you ask 10 people you'll get 10 different opinions," he said.
"But ultimately, justice has prevailed today... He wanted to go to hell and he's going to get there early," he added.
Liz Norden, whose two adult sons each lost a leg in the attacks at the marathon finish line, said she would be there "every step of the way" if ever afforded the option of watching Tsarnaev be put to death.
"I feel justice for my kids," she told reporters. "It feels like a weight has been lifted off my shoulders."
Ballroom dancer and amputee Adrianne Haslet-Davis tweeted: "My heart is with our entire survivor community. I am thrilled with the verdict!"
Yet there was also an element of surprise and sadness over the sentence.
The death sentence was possible only under federal law. The state of Massachusetts outlawed capital punishment in 1947 and opinion polls had suggested residents favored a life sentence for Tsarnaev.
Some survivors, including the parents of eight-year-old victim Martin Richard, had publicly opposed the death penalty, worried that years, if not decades, of prospective appeals would dredge up their agony.
- No peace -
The Richard parents reportedly left court on Friday declining to comment. Outside the federal courthouse, a small group of US veterans and anti-death penalty protesters expressed anger and disappointment.
Melida Arredondo, her eyes hidden behind dark glasses, conceded she had conflicted emotions about the decision, mainly she said, because of the ongoing process that countless appeals would entail.
Written by Administrator
Friday, 15 May 2015 09:51
A Chinese company is sending more than 12,000 people on a holiday to Thailand, tourism officials said Thursday, with one resort hosting a series of back-to-back banquets catering to thousands of guests at a time.
Thailand's tourism body said the enormous group of holidaymakers was one of the largest they had accommodated from a company in China, where employees and customers are often rewarded for meeting targets.
"It will be a challenge but it's one we relish," Chattan Kunjara Na Ayudhya, the executive director of the Tourism Authority of Thailand's public relations wing, told AFP.
The 12,700 tourists are being sent by Infinitus China, a direct sales company, and began arriving in Thailand on 10 May, Chattan said.
They will travel in groups of 2-3,000 at a time and will make a six-day trip to Bangkok and the nearby seaside town of Pattaya, he added.
Those arriving include both employees of the firm as well as freelance sales staff and regular customers.
The visit comes less than a week after France received more than 6,000 Chinese holidaymakers from a single Chinese firm that booked 4,760 rooms in 79 four-and five-star hotels.
Itthiphol Kunplome, Pattaya's mayor, confirmed that the first batch of nearly 3,000 employees had begun arriving in his city.
"We are ready to welcome them and ready to facilitate their activities while they are in Pattaya," he told AFP.
A tour guide involved in the colossal task of organising 400 coach trips to ferry the groups said 300 colleagues would be on hand until the last holidaymaker leaves on 23 May.
"The company chose Thailand because they were impressed with our beaches, temples, cultural performances and fruits," he told AFP, asking not to be named.
Chattan said all the guests would attend one of a series of giant banquets at the Royal Cliff Hotel in Pattaya.
Written by Administrator
Wednesday, 13 May 2015 16:31
Japan is readying to lift the lid on what could be its most effective global marketing gimmick yet: the high-tech toilet seat.
Few foreign visitors make it through their first day in Japan without singing the praises of this epitome of Japanese know-how; a contraption that offers both comforting warmth and a frighteningly accurate bidet jet.
Now the government appears ready to capitalise on the enthusiasm and is set to talk up toilet technology as it launches a worldwide drive to promote Japan's prowess in innovation for the smallest room, according to the Yomiuri Shimbun.
Clean toilets equipped with various features "will be a plus for tourism", and will be included in a growth strategy to be compiled this summer, the newspaper said, citing unnamed sources.
The government will consider installing more high-tech toilets in areas frequented by tourists, such as airports, the Yomiuri said.
The nation might also produce promotional videos for foreigners in a bid to showcase the comfort of Japanese toilets ahead of the 2020 Tokyo Olympic Games, the newspaper said.
Nearly every household in Japan and most public restrooms are equipped with a seat that is plugged into the mains electricity.
Written by Administrator
Sunday, 10 May 2015 13:39
Europe held sombre ceremonies to mark 70 years since victory over Nazi Germany on Friday as leaders warned of modern day threats such as the war in Ukraine and Islamic extremism.
Celebrations of the WWII victory in Europe were muted a day before Moscow rolls out its full military might at a parade which is being snubbed by Western leaders due to tensions over the crisis in Ukraine.
Poland opened Victory Day celebrations with a midnight ceremony in northern Westerplatte, where the first shots of the war were fired on September 1, 1939 as Nazi forces swept across the border.
In France, President Francois Hollande laid a wreath at the tomb of the unknown soldier at a solemn ceremony under the Arc de Triomphe in Paris after urging citizens not to grow complacent about war.
"We didn't experience the war, we see it as a far-off reality, sometimes abstract, even though it is not so far from us, in Ukraine, further still in the Middle East," he said.
Hollande also referred to the hundreds of French citizens who have gone to fight alongside jihadists in Syria and Iraq.
"There is also terrorism which can strike us, racism, anti-Semitism. There are still causes which should spur us on."
France is still recovering from a jihadist killing spree in and around Paris in January which left 17 people dead over three days.
- Allied troops 'saved world' -
"I think in the wake of what happened in January we must come together, find common ground," said Jean Ruiz, witnessing the ceremony on the Champs Elysees avenue.
Written by Administrator
Wednesday, 06 May 2015 16:06
The oldest complete example of the Ten Commandments has gone on rare display in Jerusalem, part of the Israel Museum's collection of the Dead Sea scrolls, an official said Wednesday.
Written in Hebrew more than 2,000 years ago, it is one of 870 scrolls discovered between 1947 and 1956 in the Qumran caves above the Dead Sea.
"It's not usually exhibited... because it's very sensitive and fragile," a museum official told AFP on condition of anonymity, adding that it was being displayed in a climate-controlled glass case.
When not on show, the scrolls are kept in a dark, climate-controlled storeroom in conditions similar to those in the Qumran caves, where the humidity, temperature and darkness preserved them for two millennia.
Written by Administrator
Friday, 01 May 2015 05:40
One out of six species faces extinction as a result of climate change and urgent action must be taken to save large numbers of animals from being wiped out, an analysis said Thursday.
The study, published in the US journal Science, found that a global temperature rise of four degrees Celsius could spell disaster for a huge number of species around the world.
"We urgently need to adopt strategies that limit further climate change if we are to avoid an acceleration of global extinction," said study author Mark Urban, an ecology and evolutionary biology researcher at the University of Connecticut.
The analysis evaluated 131 previous studies about the impact of climate change on flora and fauna around the world.
It concluded that with each rising degree in global temperatures, more species were at risk.
A two degree increase, the study noted, could threaten 5.2 percent of species, while a three degree boost would put 8.5 percent of all species at risk.
"If we follow our current, business-as-usual trajectory (leading to a 4.3 degree Celsius rise)... climate change threatens one in six species (16 percent)," the study said.
Different regions of the world had varied extinction threats.
"Extinction risks were highest in South America, Australia and New Zealand, and risks did not vary by taxonomic group," Urban said.
In South America, the most vulnerable region, 23 percent of species may face extinction.
Fourteen percent could be threatened in New Zealand and Australia.
Five percent of species in Europe could face extinction, compared to six percent in North America, the study found.
Urban said governments must urgently act to prevent widespread extinction.
"Climate change is poised to accelerate extinctions around the world unless we adopt new strategies to limit it and implement specific conservation strategies to protect the most threatened species," he said.
- Marine fossils reveal threats -
Meanwhile, a related study in Science Thursday found that marine fossils can help identify which animals and ocean ecosystems face the greatest risk of extinction.
A team of paleontologists and ecologists looked at marine animals that died out over the past 23 million years.
Written by Administrator
Wednesday, 29 April 2015 08:02
The US Supreme Court will hear arguments on Tuesday on whether gay couples have a constitutional right to wed -- a potentially historic decision that could see same-sex marriage recognized nationwide.
Hundreds of activists from both sides of the debate were expected to rally in front of the Supreme Court building as the nine justices hear a case on one of the most divisive social issues in the United States.
Already, thousands of Americans protested over the weekend in Washington, with some camping out in front of the court to ensure a seat in the courtroom come Tuesday.
Experts say recognition of same-sex marriage -- already legal in 37 of the country's 50 states and in the capital Washington, D.C. -- seems inevitable.
The court will hear from plaintiffs from four states -- Ohio, Michigan, Tennessee and Kentucky -- where gay marriage is still barred.
Supported by President Barack Obama's administration, the 16 plaintiffs want to legally marry. But their home states define marriage as being between a man and a woman, and do not recognize gay marriages carried out elsewhere in the country.
If the Supreme Court rules on these four states, it will be making a de facto decision on all 13 states banning gay marriage.
At issue is the Supreme Court's interpretation of the 14th Amendment of the US Constitution, which provides equal protection under the law.
Justices must decide if this amendment means states must allow gay marriage, and whether states are required to recognize same-sex marriages that were conducted in other states.
In a landmark decision in June 2013, the court struck down a law denying federal benefits to homosexual couples.
But it stopped short of legalizing same-sex marriage nationwide, leaving that question to the states -- even though the court traditionally protects federalist principles.
- Who can be married? -
Written by Administrator
Saturday, 25 April 2015 19:20
Volkswagen patriarch Ferdinand Piech, has resigned as head of the German auto giant's supervisory board with immediate effect, the company announced Saturday.
The news came two days after Piech rejected media reports that he was plotting to oust the carmaker's chief executive, Martin Winterkorn.
Vienna-born Piech gave up all his positions in the group with immediate effect, as did his wife Ursula Piech, a member of the board since 2012.
He will be provisionally replaced by deputy chairman of the supervisory board Berthold Huber, according to the company statement.
Piech, a major figure in the German business world and grandson of Ferdinand Porsche, founder of the Porsche car company, had been president of VW's supervisory board since 2002.
Volkswagen had attempted last week to draw a line under a bitter power struggle between its chief executive and supervisory board chief, saying it would extend Winterkorn's contract as chief executive.
<< Start < Prev 11 12 13 14 15 16 17 18

19

20 Next > End >>


Page 19 of 47