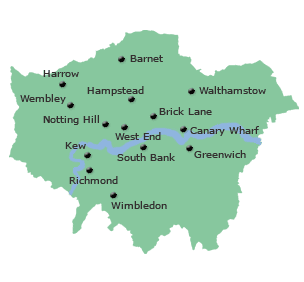 World News
Written by Administrator
Monday, 07 August 2017 08:02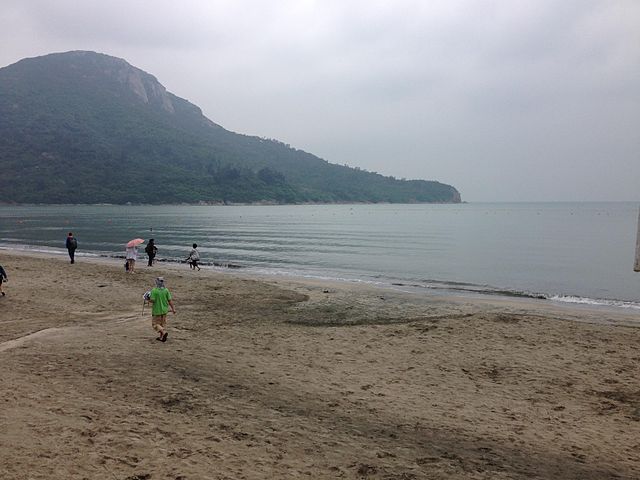 A clean-up operation was under way in Hong Kong Monday after a massive palm oil spillage from a ship collision in mainland Chinese waters clogged some of its most popular beaches.
The coast was coated with rancid-smelling sticky white clumps of the oil as it washed in Sunday, with 11 beaches still closed to swimmers Monday in the height of a summer heatwave.
There are still lumps of the solidified oil on the beaches and the sea water in some areas is greasy.
Hong Kong comprises more than 200 islands with glittering bays, but there are increasing concerns about pollution and rubbish blighting its shores.
On Pui O beach, on the island of Lantau, cleaners raked through the famous black sand Monday morning retrieving lumps of palm oil mixed with other trash, from plastic water bottles to children's toys.
Although there is still a red flag up and the beach is officially closed, some people still ventured into the water.
One 61-year-old surfer, who gave his name as Simon and is a regular at the beach, said there was still oil in the water.
"It got under my feet and on my board. It's all slippery," he told AFP.
"Yesterday there was big chunks along the beach and in the water."
He added that there was often rubbish on the beach, often left by visitors.
"I live here now, I have to put up with it. I don't like it," said Simon, who is an airport worker originally from Hawaii.
Beach announcements told determined swimmers at the closed beaches to get out of the water Monday.
But Agnes Mercado, 49, a regular at secluded South Bay on Hong Kong Island, was determined to take her morning dip, although she said she would not submerge her upper bod
"Of course I'm worried about it, but it's even worse than this on some days," she said of the pollution.
Written by Administrator
Sunday, 06 August 2017 10:53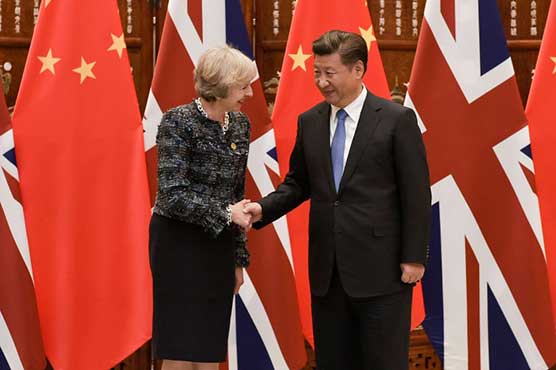 Southeast Asian nations feuded Sunday over how to respond to Chinese expansionism in the South China Sea, with Vietnam insisting on a tough stance but Cambodia lobbying hard for Beijing, diplomats said.
The debates among foreign ministers of the 10-member Association of Southeast Asian Nations (ASEAN) at a security forum in the Philippines were the latest in years of struggles to deal with competing claims to the strategically vital sea.
The ministers failed to release a customary joint statement after meeting on Saturday because of their differences on the sea issue, and follow-up negotiations on Sunday did not end the stand-off, two diplomats involved in the talks told AFP.
Written by Administrator
Wednesday, 28 June 2017 13:58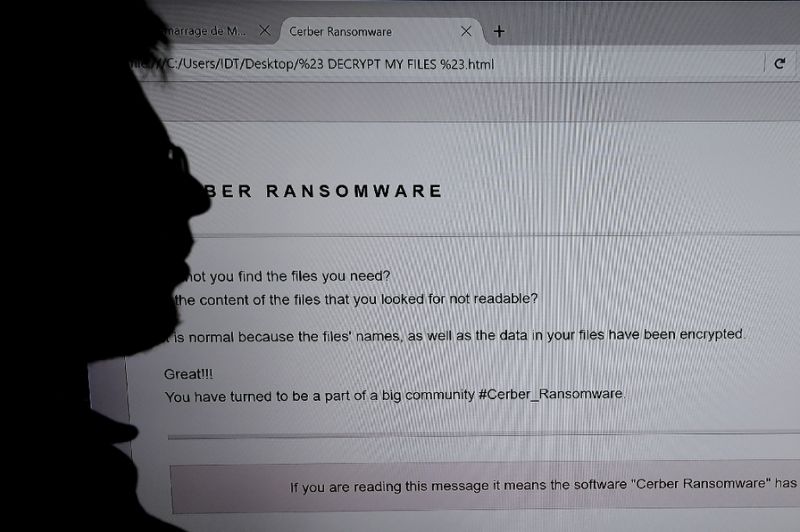 Ransomware demands which hit a clutch of multinationals Tuesday are the latest in a wave of international cyberattacks in recent months.
In Europe, Danish sea transport company Maersk, British advertising giant WPP and French industrial group Saint-Gobain all came under attack as did US pharmaceutical group Merck.
The attacking tool is believed to be ransomware of the so-called Petya malware type, which earlier affected firms in Russia including oil giant Rosneft and Ukraine.
The latest wave comes just six weeks after what the EU's law enforcement agency described as an "unprecedented" attack by WannaCry ransomware which hit more than 100 countries -- notably Britain's National Health Service.
The repeated waves of attacks have raised questions on how companies can protect themselves effectively.
- What is ransomware? -
Written by Administrator
Tuesday, 27 June 2017 11:00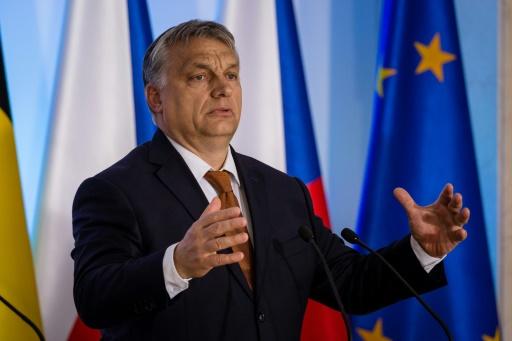 Hungary's populist prime minister said Monday he sees no chance for a single EU-wide migration policy, just days after the bloc launched legal action against Budapest for refusing refugees under a controversial solidarity plan.
"To say that there will be one integrated, single European migration policy, I do have my doubts and I do not see any chance for this," Viktor Orban told the Benelux and Visegrad group premiers meeting in Warsaw ahead of an EU summit in Brussels later this week.
"Hungary is open to any negotiations to this end but we would like to continue to remain realists," the Hungarian PM added.
The EU launched legal action last week against Hungary, Poland and the Czech Republic for refusing to participate in relocating 160,000 refugees under a 2015 plan set up when more than one million people landed on Europe's shores, mainly in Italy and Greece.
Brussels had set a June deadline for Warsaw and Budapest to start accepting mainly Syrian, Eritrean and Iraq asylum seekers. Prague has also come under pressure after effectively dropping out of the relocation plan.
Orban argued Monday that his government's rejection of refugees and migrants was intended to preserve the central European country's identity.
Written by Administrator
Tuesday, 27 June 2017 09:32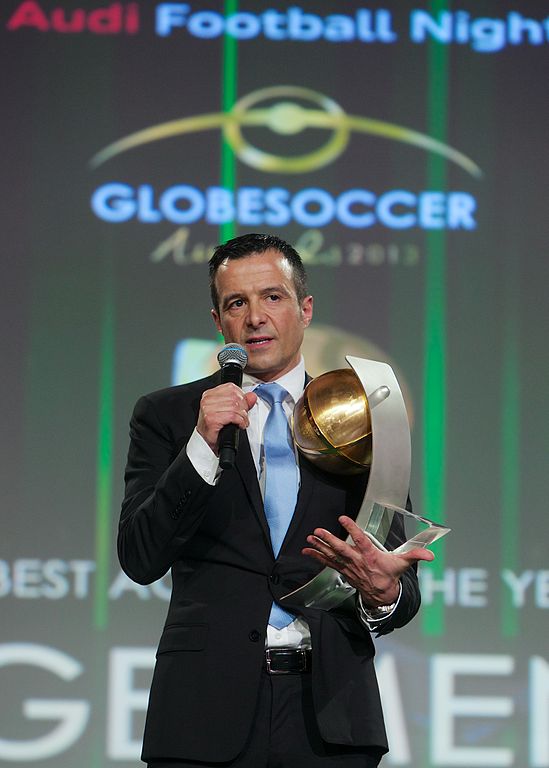 Football super-agent Jorge Mendes is due to be questioned by a Spanish judge for the first time Tuesday as part of a probe into striker Radamel Falcao's alleged tax evasion, just one of his clients to fall foul of the country's judiciary.
As Spanish authorities tighten the net around footballers — with Real Madrid superstar Cristiano Ronaldo, another Mendes client, the latest to be accused of tax evasion to the tune of 14.7 million euros ($16.5 million) — their advisers and agents are coming under scrutiny too.
Monaco's Falcao is suspected of failing to correctly declare 5.6 million euros of income earned from image rights between 2012 and 2013 while he was at Atletico Madrid.
The Colombian is accused of using a web of shell companies in the British Virgin Islands, Ireland, Colombia and Panama to avoid taxes on the image rights income.
Mendes is due to appear before a court at Pozuelo de Alarcon, near Madrid, as part of the investigation, but his company Gestifute has already denied any wrongdoing.
Written by Administrator
Thursday, 22 June 2017 09:19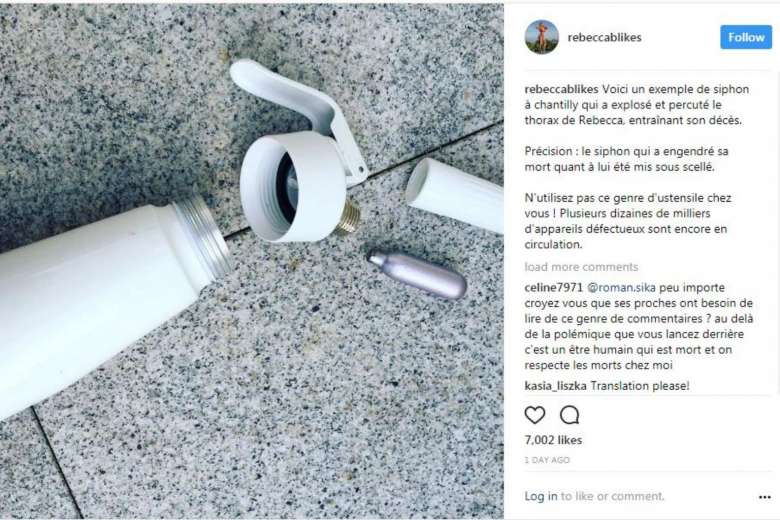 An Instagram star and well-known fitness blogger has died in a freak accident after a pressurised cannister used for dispensing whipped cream exploded, hitting her in the chest, her family has said.
Rebecca Burger, who had a large following on the social media site, where she posted regular pictures of herself promoting fitness products, was killed in eastern France in what the family said was a domestic incident.
"It is with great sadness we announce the death of Rebecca who died the June 18th, 2017 in an accident in the home," read a statement on Burger's Instagram account, signed "The grieving family".
Another post included a photograph of a dispenser, which has a small pressurised canister, alongside a warning not to use similar devices.
Written by Administrator
Friday, 16 June 2017 15:54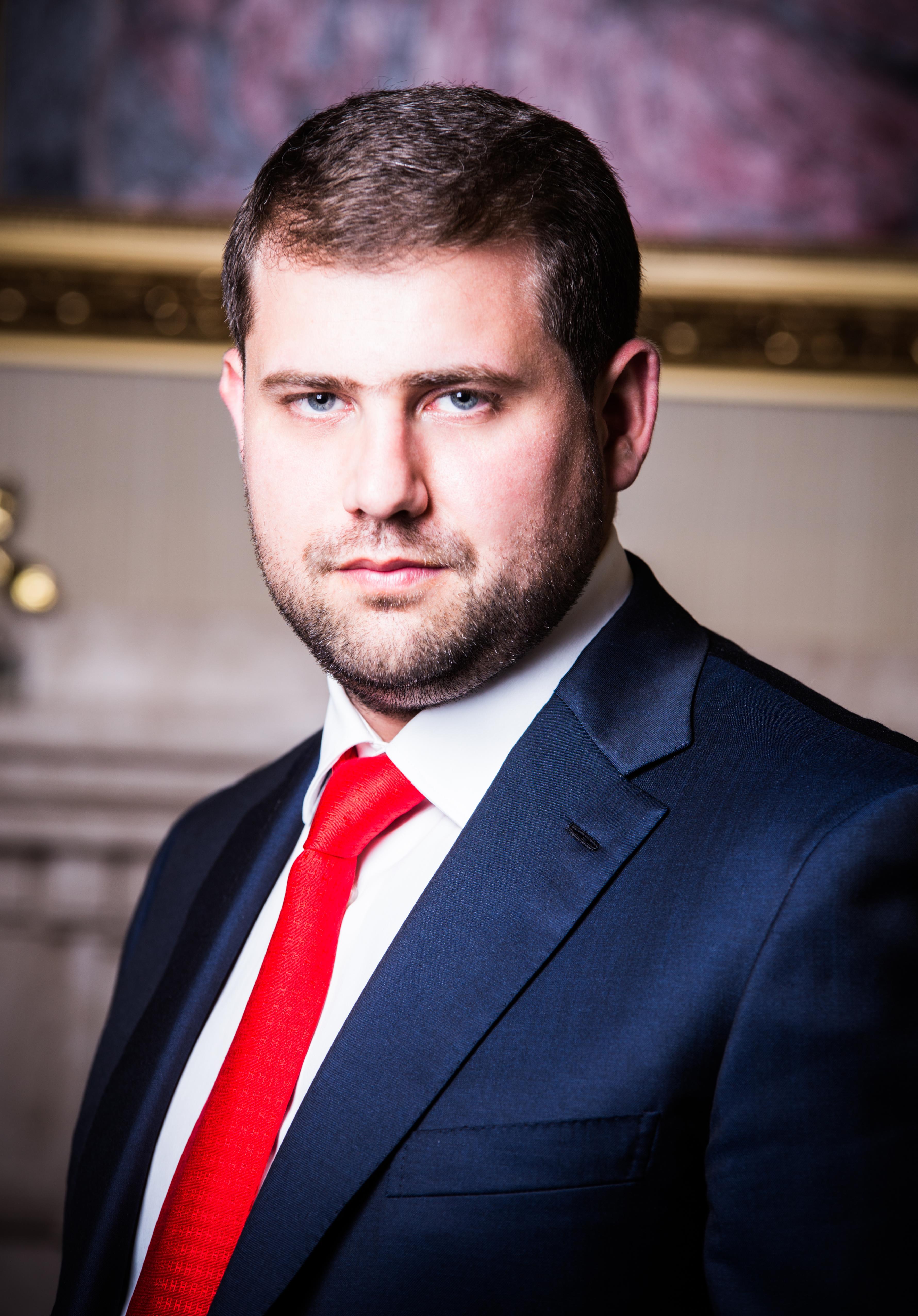 Summarising the two-day discussions of the delegation of Shor Party from Moldova to the European Parliament, moderator of the concluding press conference, which took place in Strasbourg, Alessandro Musolino ("Forza Italia") said, "You can tell Mr Shor he is not alone. He is not alone! Moreover, observance of rights and freedoms is one of the main provisions of the Association Agreement. We, Europeans, saw in you, representatives of Moldova, sincere patriotism, and this is very important."
Who is this Mr Ilan Shor who deserved such emotional European support? Famous in his country entrepreneur and philanthropist. Popular, supported by over 60% of voters, mayor of a large by Moldovan standards city of Orhei. Political leader who in 2016 headed the party named after him. And besides – a victim of lawlessness of Moldova's law enforcement system. And what is more – a prisoner, forced to stay under the house arrest for a year already.
Mr Shor's vicissitudes began when the government, in the person of ex-premier Vladimir Filat, saddled him with the bled-dry state-owned bank. Having made use of the dependent position of any businessman to a representative of supreme power in Moldova, Filat compelled Shor to issue unsecured loans to the companies he controlled as well as to businessmen close to him, e.g. notorious Veaceslav Platon. That was the finish of the bank, which was soon taken from private investors led by Shor and then – liquidated.
Shor, for whom the corrupt representatives of Moldovan authorities prepared the role of a "guilty", destined to be held accountable for many years of theft from the state-owned bank, went to law enforcers and turned himself in. Filat and Platon were convicted and sentenced to long prison terms. And Ilan Shor, as the main witness who must be under state protection, instead of running the city, heading the political party, bringing up his small children... was placed under house arrest. Numerous attempts of lawyers to challenge this "strange" judicial award was to no avail. Lawyers' arguments are convincing: Shor cooperates with the investigation, complies with all court orders, does not undertake attempts to interfere with witnesses, does not leave the country. Moreover, pursuant to Moldova's law, voluntary surrender frees from criminal liability. Lawyers' arguments are convincing for everyone, except for the Moldovan justice, which again and again denies Ilan Shor's right to enjoy the deserved freedom.
Written by Administrator
Sunday, 04 June 2017 14:44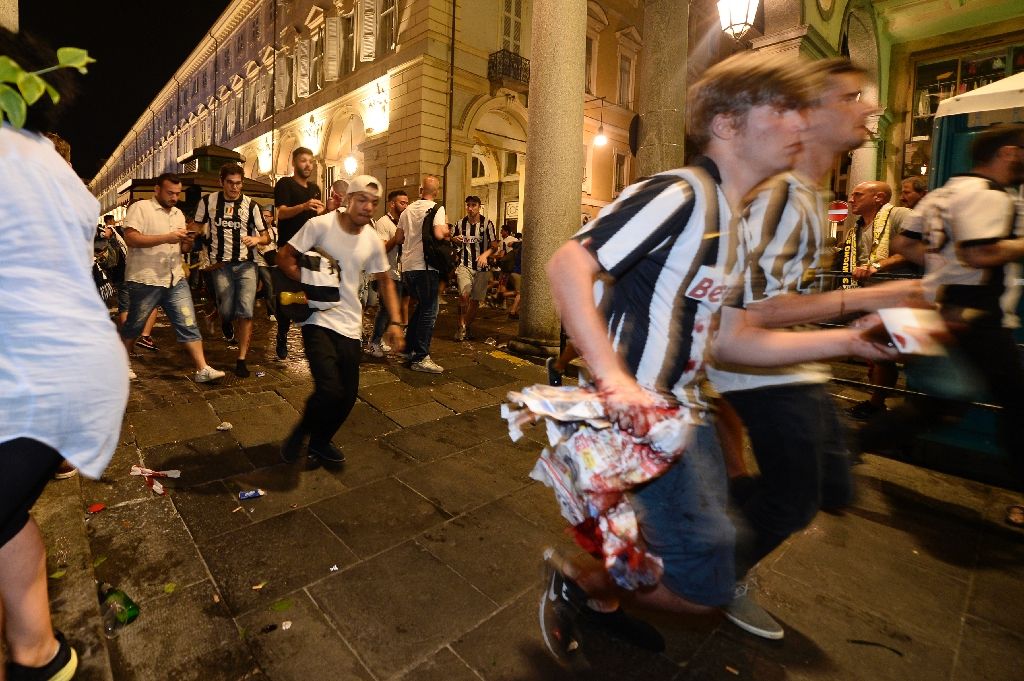 More than 1,500 people were injured, three seriously, after a bomb scare triggered a stampede among Juventus fans watching the Champions League final in Turin, local authorities said Sunday.
In an update on Saturday's dramatic events in a square packed with supporters watching the Cardiff match on a giant screen, the local prefecture said 1,527 had been treated for mainly minor injuries.
Three people were in a serious but not life-threatening condition, including a young boy. Local media described him as a seven-year-old and said he was in a coma with serious chest injuries after being trampled in the crush.
AFP reporters who witnessed the scenes said the panic seemed to have been triggered by fireworks, followed by one or more people shouting that a bomb had exploded -- a notion that quickly filtered through the crowd.
Written by Administrator
Monday, 22 May 2017 17:20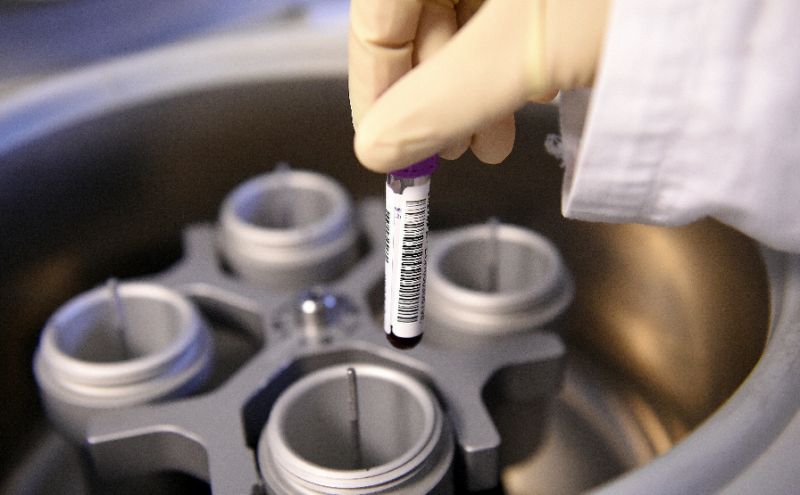 Russia have been warned they will be barred from July's World Para Athletics Championships in London and the 2018 Winter Paralympics unless "something dramatically changes" regarding doping.
The International Paralympic Committee (IPC) issued a blanket ban on all Russian competitors at last year's Rio Summer Paralympics.
IPC president Philip Craven on Monday said Russia also faced the very real possibility of being excluded from London this year and the Winter Games in Pyeongchang as well.
Russia were suspended by the IPC in August following revelations of widespread state-sponsored doping uncovered in a report by Richard McLaren on behalf of the World Anti-Doping Agency (WADA), which also saw the country's track and field team banned from the 2016 Rio Olympics.
Written by Administrator
Friday, 19 May 2017 13:41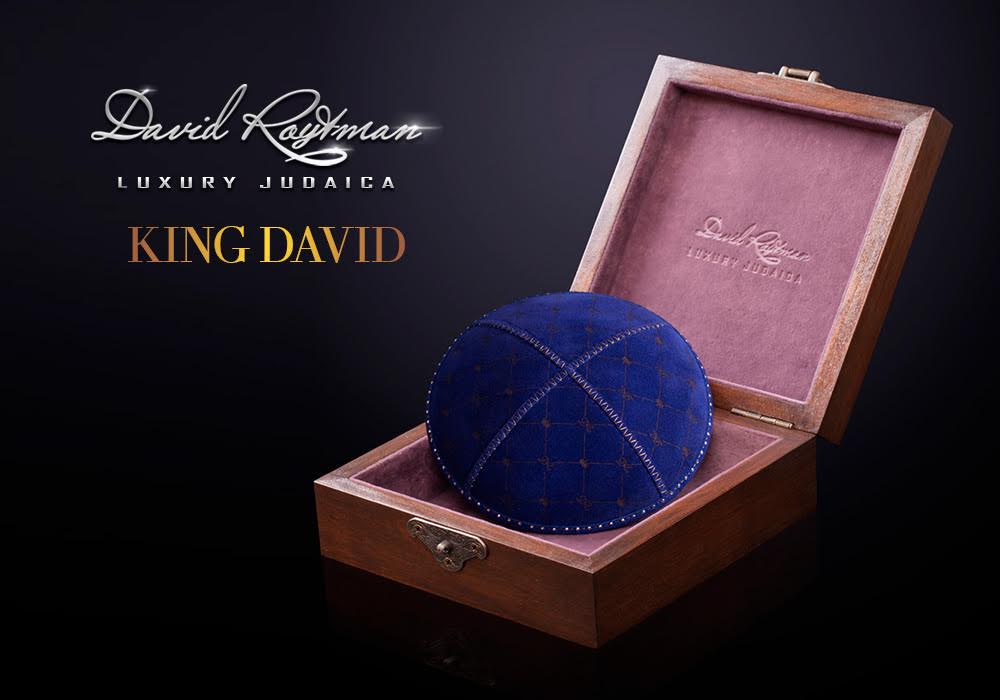 The David Roytman brand is one of the most recognizable brands in modern Judaica. Arguably, he was the first to bring the elements of high fashion and luxury into a traditional world of Jewish attributes, making it much more lucrative and diverse. Today we are talking with David Roytman, a native of Odessa (Ukraine) and founder of Luxury Judaica lifestyle brand.
Q.: Mr Roytman, can you tell us about yourself and some key facts in your life?
A.: I was born in Odessa and moved to Israel in 1990. In Odessa, I studied at synagogue and lived in the house of Isaiah Giser who was rabbi of the city. At the end of 1990, I went to Israel to study at yeshiva. At that time, Rabbi Yitzchak Kogan (currently, chief rabbi at Bolshaya Bronnaya synagogue in Moscow) organized the Children of Chernobyl project focused on sending Jewish children from the Chernobyl Exclusion zone to Israel. KGB denied me the opportunity to leave the country as I did not match the criteria being an Odessa citizen. Rabbi Kogan convinced them that at the time of the Chernobyl disaster I stayed with my relatives not far off Chernobyl, and perhaps the authorities did not verify details (by the way, I heard that story from Yitzchak Kogan himself at a Moscow event that I visited). I joined the group to leave for Israel alone, without my parents, and continue my studies at yeshiva, which I did for the next 8 years.
Studying at yeshiva, I dreamt of serving in the Israeli special forces, which was actually my long-nurtured dream. To make the dream come true, I had to go to a regular school and receive a general education certificate (studying at a religious institution does not provide that kind of certificate). I managed to catch up with the 12-year school curriculum in a little more than a year and then pass state examinations. As a student in the final year, I used to take numerous tests for admission to an anti-terrorism squad and succeeded. I even had to wait for some time to qualify since an eligible conscript who wants to serve in special forces must live in Israel at least 8 years. While in the military, I got the KGB agent nickname as nobody believed that a man from the USSR, having parents in that country, could fit the secret special services. The preparatory courses and drill were difficult and lasted for 18 months. I had to face many challenges and learnt a lot of things. Anyway, a pint of sweat saves a gallon of blood, as you know. After passing through so many hardships for one year and a half, a war turned out to be quite a tolerable and habitual phenomena. I planned to enter the university at the end of my service but it was not four months after the army discharge that I was recalled to yet another war known as the Operation "Defensive Shield". Our special unit was sent to a refugee camp in Jenin where we stayed in March–April 2002. A year after those events, the Jenin, Jenin film was released that caused controversial feelings with Israelis, to put it mildly.
Coming home from the war, there was no opportunity to continue the pre-study courses at the university as I had to wait for a new school year. At that moment, I was offered to establish the Birthright program backed by the Ezra Olami youth organization, which had be aimed at Russian-speaking Jewish youth who lived in the United States. The project involved me for over 10 years. I moved to the US but used to fly to Israel several times to take part in war action and regular military exercise. I finally became founder of Esra's North American branch. Thanks to the program, we relocated dozens of thousands of young people to Israel, organized trips to Poland, South Africa, Italy, Great Britain, France, to name but a few. Ezra became subsequently an international organization with numerous offices across the world. I began doing business over two years ago. My first area was security for obvious reasons, and the first commercial projects were related to that field. By that time, I had built a reputation of the man of my word and the one who delivered on his promises. So I was not just looking for money; instead, I had a wide selection of investors who could readily inject money into my projects. As a result, we consolidated a group of 12 companies.
<< Start < Prev 1

2

3 4 5 6 7 8 9 10 Next > End >>


Page 2 of 47