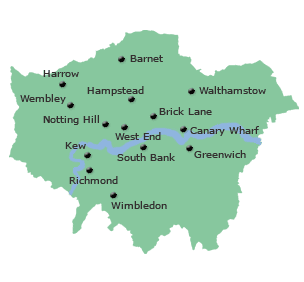 World News
Written by Administrator
Thursday, 22 June 2017 09:19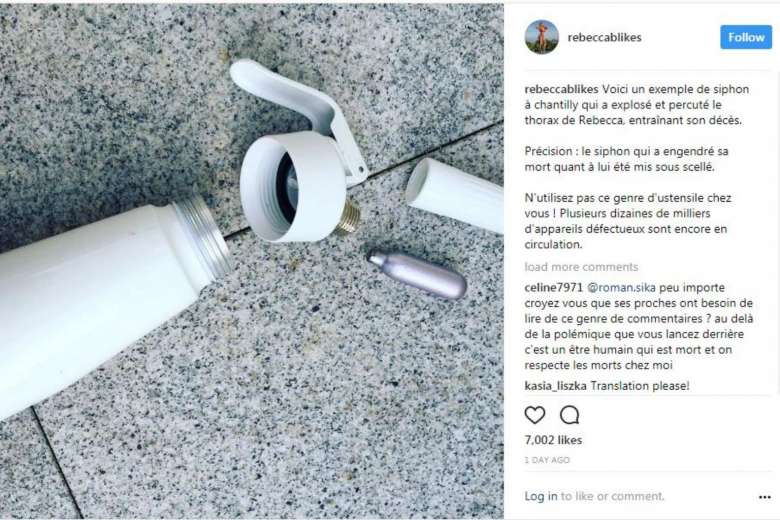 An Instagram star and well-known fitness blogger has died in a freak accident after a pressurised cannister used for dispensing whipped cream exploded, hitting her in the chest, her family has said.
Rebecca Burger, who had a large following on the social media site, where she posted regular pictures of herself promoting fitness products, was killed in eastern France in what the family said was a domestic incident.
"It is with great sadness we announce the death of Rebecca who died the June 18th, 2017 in an accident in the home," read a statement on Burger's Instagram account, signed "The grieving family".
Another post included a photograph of a dispenser, which has a small pressurised canister, alongside a warning not to use similar devices.
Written by Administrator
Friday, 16 June 2017 15:54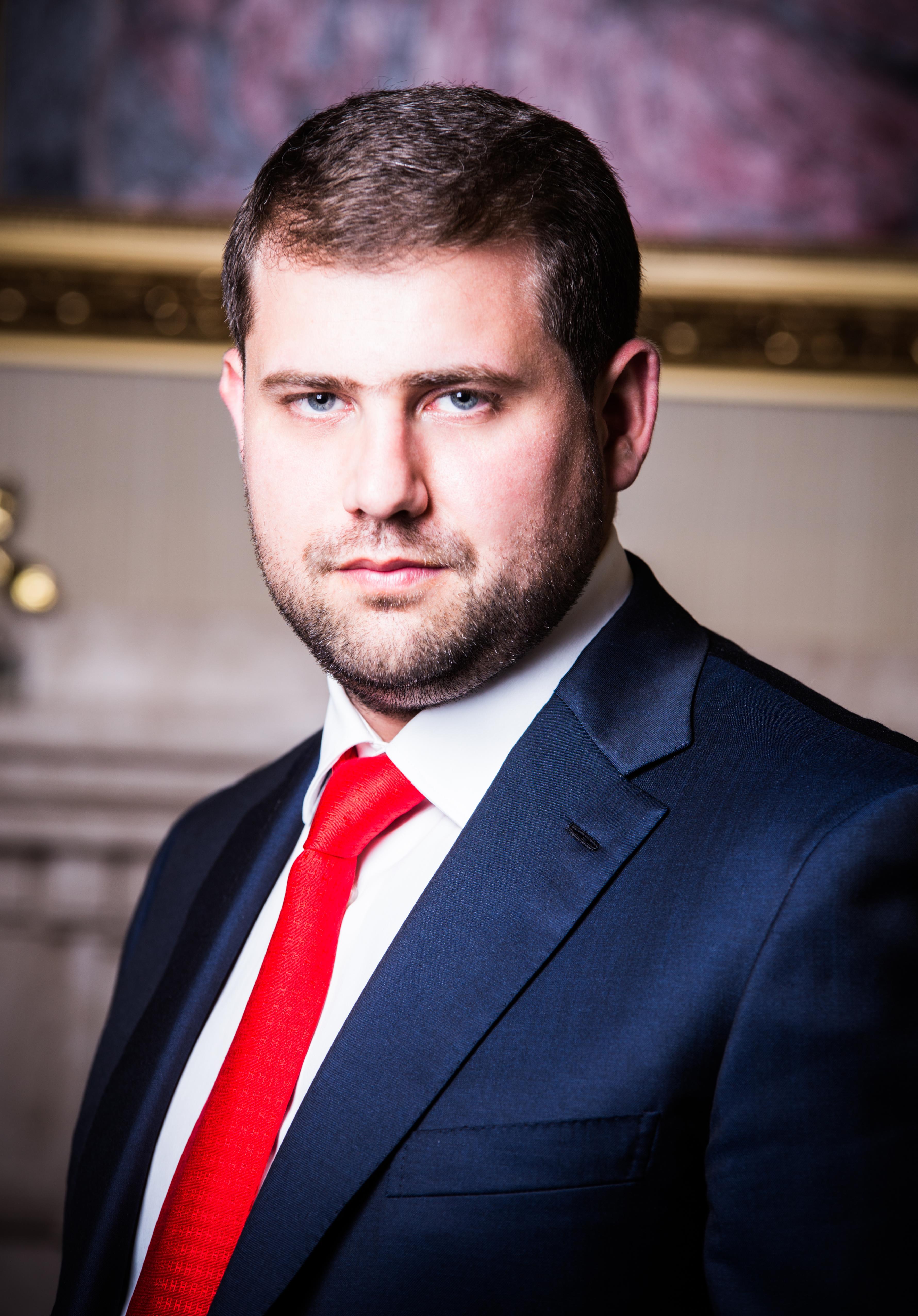 Summarising the two-day discussions of the delegation of Shor Party from Moldova to the European Parliament, moderator of the concluding press conference, which took place in Strasbourg, Alessandro Musolino ("Forza Italia") said, "You can tell Mr Shor he is not alone. He is not alone! Moreover, observance of rights and freedoms is one of the main provisions of the Association Agreement. We, Europeans, saw in you, representatives of Moldova, sincere patriotism, and this is very important."
Who is this Mr Ilan Shor who deserved such emotional European support? Famous in his country entrepreneur and philanthropist. Popular, supported by over 60% of voters, mayor of a large by Moldovan standards city of Orhei. Political leader who in 2016 headed the party named after him. And besides – a victim of lawlessness of Moldova's law enforcement system. And what is more – a prisoner, forced to stay under the house arrest for a year already.
Mr Shor's vicissitudes began when the government, in the person of ex-premier Vladimir Filat, saddled him with the bled-dry state-owned bank. Having made use of the dependent position of any businessman to a representative of supreme power in Moldova, Filat compelled Shor to issue unsecured loans to the companies he controlled as well as to businessmen close to him, e.g. notorious Veaceslav Platon. That was the finish of the bank, which was soon taken from private investors led by Shor and then – liquidated.
Shor, for whom the corrupt representatives of Moldovan authorities prepared the role of a "guilty", destined to be held accountable for many years of theft from the state-owned bank, went to law enforcers and turned himself in. Filat and Platon were convicted and sentenced to long prison terms. And Ilan Shor, as the main witness who must be under state protection, instead of running the city, heading the political party, bringing up his small children... was placed under house arrest. Numerous attempts of lawyers to challenge this "strange" judicial award was to no avail. Lawyers' arguments are convincing: Shor cooperates with the investigation, complies with all court orders, does not undertake attempts to interfere with witnesses, does not leave the country. Moreover, pursuant to Moldova's law, voluntary surrender frees from criminal liability. Lawyers' arguments are convincing for everyone, except for the Moldovan justice, which again and again denies Ilan Shor's right to enjoy the deserved freedom.
Written by Administrator
Sunday, 04 June 2017 14:44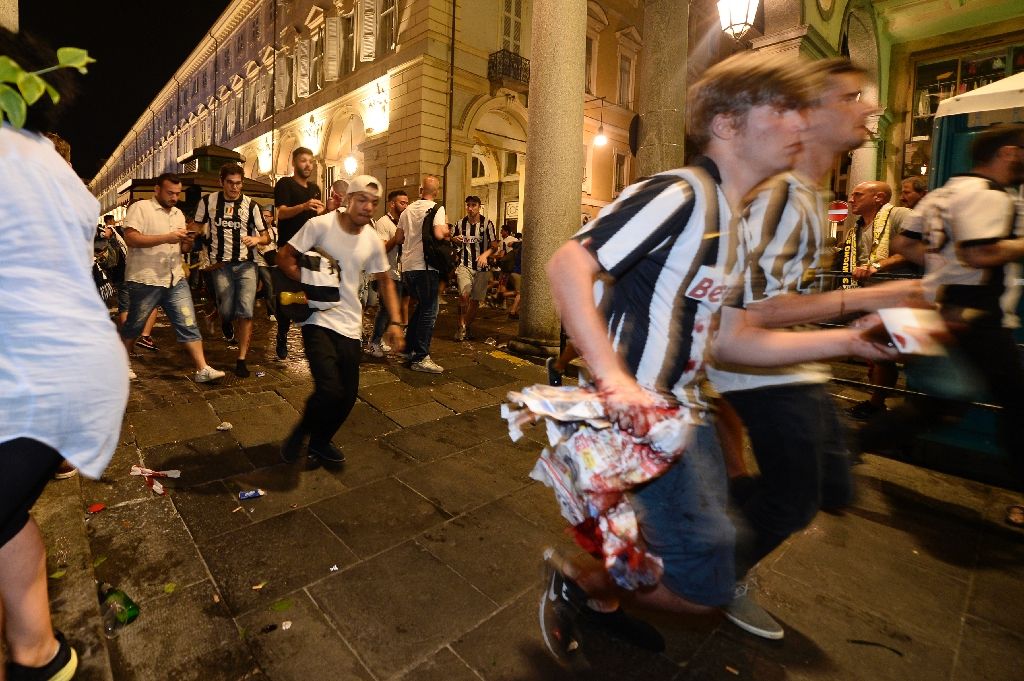 More than 1,500 people were injured, three seriously, after a bomb scare triggered a stampede among Juventus fans watching the Champions League final in Turin, local authorities said Sunday.
In an update on Saturday's dramatic events in a square packed with supporters watching the Cardiff match on a giant screen, the local prefecture said 1,527 had been treated for mainly minor injuries.
Three people were in a serious but not life-threatening condition, including a young boy. Local media described him as a seven-year-old and said he was in a coma with serious chest injuries after being trampled in the crush.
AFP reporters who witnessed the scenes said the panic seemed to have been triggered by fireworks, followed by one or more people shouting that a bomb had exploded -- a notion that quickly filtered through the crowd.
Written by Administrator
Monday, 22 May 2017 17:20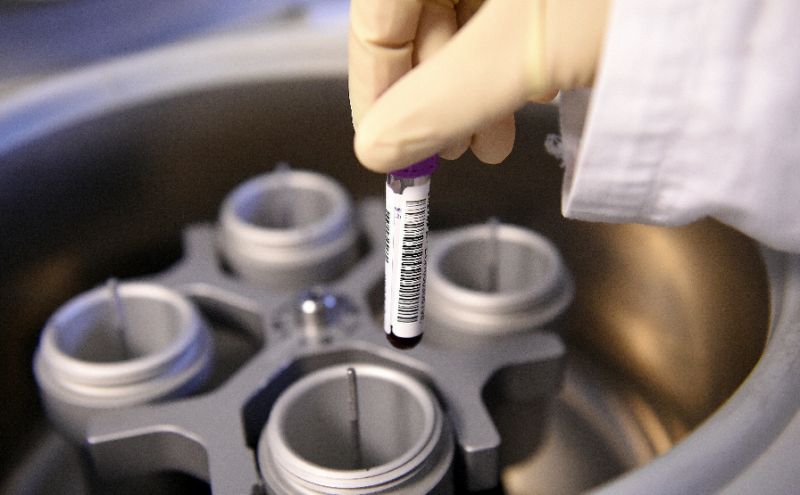 Russia have been warned they will be barred from July's World Para Athletics Championships in London and the 2018 Winter Paralympics unless "something dramatically changes" regarding doping.
The International Paralympic Committee (IPC) issued a blanket ban on all Russian competitors at last year's Rio Summer Paralympics.
IPC president Philip Craven on Monday said Russia also faced the very real possibility of being excluded from London this year and the Winter Games in Pyeongchang as well.
Russia were suspended by the IPC in August following revelations of widespread state-sponsored doping uncovered in a report by Richard McLaren on behalf of the World Anti-Doping Agency (WADA), which also saw the country's track and field team banned from the 2016 Rio Olympics.
Written by Administrator
Friday, 19 May 2017 13:41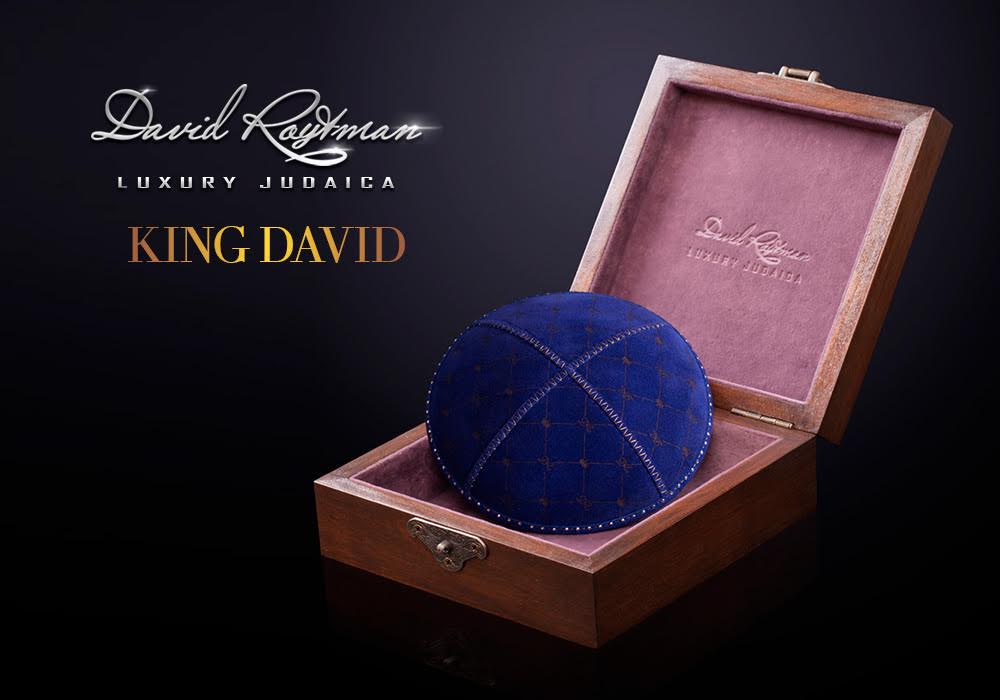 The David Roytman brand is one of the most recognizable brands in modern Judaica. Arguably, he was the first to bring the elements of high fashion and luxury into a traditional world of Jewish attributes, making it much more lucrative and diverse. Today we are talking with David Roytman, a native of Odessa (Ukraine) and founder of Luxury Judaica lifestyle brand.
Q.: Mr Roytman, can you tell us about yourself and some key facts in your life?
A.: I was born in Odessa and moved to Israel in 1990. In Odessa, I studied at synagogue and lived in the house of Isaiah Giser who was rabbi of the city. At the end of 1990, I went to Israel to study at yeshiva. At that time, Rabbi Yitzchak Kogan (currently, chief rabbi at Bolshaya Bronnaya synagogue in Moscow) organized the Children of Chernobyl project focused on sending Jewish children from the Chernobyl Exclusion zone to Israel. KGB denied me the opportunity to leave the country as I did not match the criteria being an Odessa citizen. Rabbi Kogan convinced them that at the time of the Chernobyl disaster I stayed with my relatives not far off Chernobyl, and perhaps the authorities did not verify details (by the way, I heard that story from Yitzchak Kogan himself at a Moscow event that I visited). I joined the group to leave for Israel alone, without my parents, and continue my studies at yeshiva, which I did for the next 8 years.
Studying at yeshiva, I dreamt of serving in the Israeli special forces, which was actually my long-nurtured dream. To make the dream come true, I had to go to a regular school and receive a general education certificate (studying at a religious institution does not provide that kind of certificate). I managed to catch up with the 12-year school curriculum in a little more than a year and then pass state examinations. As a student in the final year, I used to take numerous tests for admission to an anti-terrorism squad and succeeded. I even had to wait for some time to qualify since an eligible conscript who wants to serve in special forces must live in Israel at least 8 years. While in the military, I got the KGB agent nickname as nobody believed that a man from the USSR, having parents in that country, could fit the secret special services. The preparatory courses and drill were difficult and lasted for 18 months. I had to face many challenges and learnt a lot of things. Anyway, a pint of sweat saves a gallon of blood, as you know. After passing through so many hardships for one year and a half, a war turned out to be quite a tolerable and habitual phenomena. I planned to enter the university at the end of my service but it was not four months after the army discharge that I was recalled to yet another war known as the Operation "Defensive Shield". Our special unit was sent to a refugee camp in Jenin where we stayed in March–April 2002. A year after those events, the Jenin, Jenin film was released that caused controversial feelings with Israelis, to put it mildly.
Coming home from the war, there was no opportunity to continue the pre-study courses at the university as I had to wait for a new school year. At that moment, I was offered to establish the Birthright program backed by the Ezra Olami youth organization, which had be aimed at Russian-speaking Jewish youth who lived in the United States. The project involved me for over 10 years. I moved to the US but used to fly to Israel several times to take part in war action and regular military exercise. I finally became founder of Esra's North American branch. Thanks to the program, we relocated dozens of thousands of young people to Israel, organized trips to Poland, South Africa, Italy, Great Britain, France, to name but a few. Ezra became subsequently an international organization with numerous offices across the world. I began doing business over two years ago. My first area was security for obvious reasons, and the first commercial projects were related to that field. By that time, I had built a reputation of the man of my word and the one who delivered on his promises. So I was not just looking for money; instead, I had a wide selection of investors who could readily inject money into my projects. As a result, we consolidated a group of 12 companies.
Written by Administrator
Sunday, 23 April 2017 17:58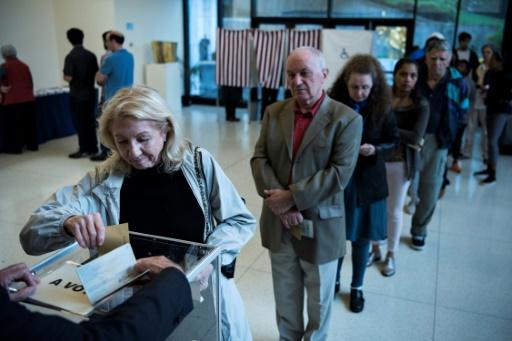 From London to Berlin, Washington to Tel Aviv, French voters lined up at polling stations abroad at the weekend to cast ballots for one of the closest presidential elections in years back home.
Around 1.3 million French people abroad are registered to vote -- representing around two percent of the total electorate.
In London -- often called the sixth biggest French city -- hundreds of people queued up outside the two polling stations well before they opened on Sunday, with some waiting up to two hours to vote.
"In London, we're expecting perhaps 50,000 voters, so it's going to be a busy day," said Edouard De Guitaut, in charge of a polling station at a French school in London's upmarket South Kensington.
Sunday's first round presidential election is being closely watched after Donald Trump's victory in the US election and Britain's shock vote to leave the EU.
Written by Administrator
Wednesday, 12 April 2017 20:08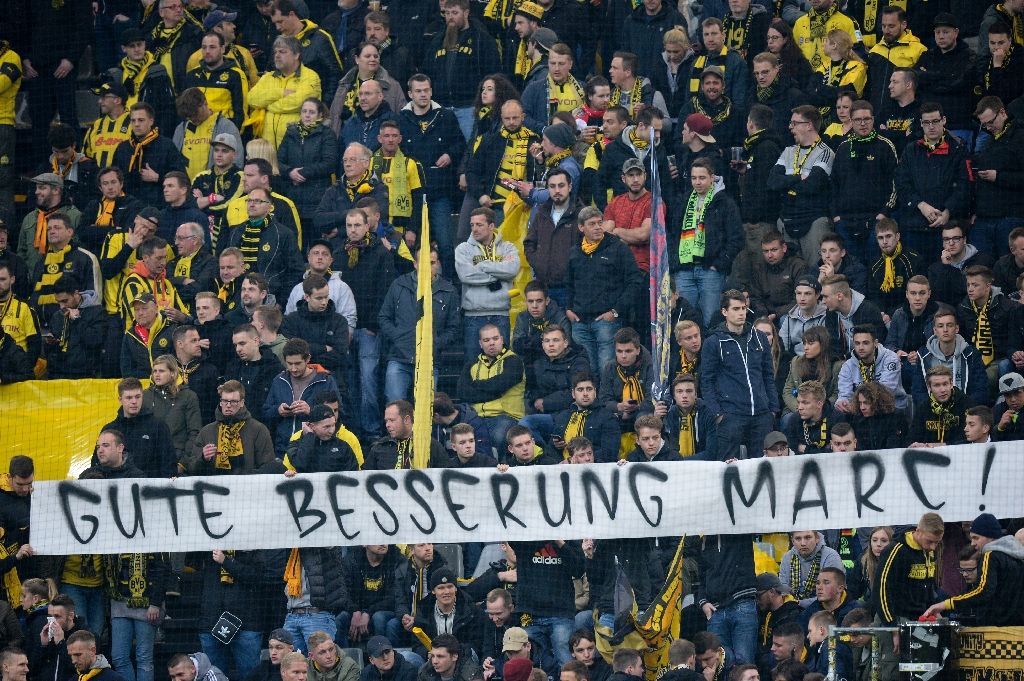 German investigators on Wednesday detained an Islamist suspect over three explosions that rocked Borussia Dortmund's  team bus, prosecutors said, confirming that the probe was examining a possible "terrorist link".
The roadside blasts left Dortmund's Spanish international Marc Bartra and a policeman injured, with the bombs "containing metal pieces" detonating minutes after the team bus set off to a planned Champions League game against Monaco on Tuesday night.
The blast had a radius of more than 100 metres (yards), federal prosecutors said, adding it was lucky the toll was not higher.
The match was belatedly held Wednesday, with Monaco claiming a 3-2 win in front of a packed stadium as a defiant Dortmund team vowed it won't "give in to terror".
Security was ratcheted up around Dortmund for the match, as well as in Munich where Bayern Munich were taking on Real Madrid.
"Bartra! Bartra!", chanted supporters just before the quarter-final, first leg tie began in Dortmund, in support of the defender who was hurt by flying glass.
Federal prosecutor's office spokeswoman Frauke Koehler said the probe was examining a possible "terrorist link", after three identical letters were found at the scene.
Written by Administrator
Wednesday, 29 March 2017 10:34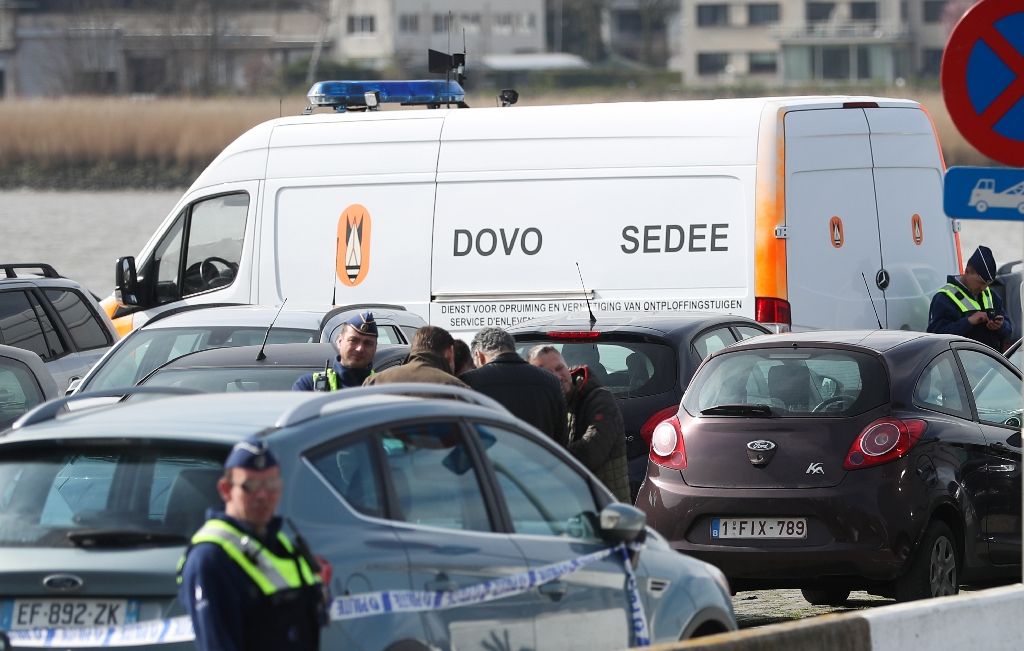 Belgian security forces arrested a man Thursday after he drove into a shopping area at high speed in the port city of Antwerp, officials said.
Authorities found a rifle and bladed weapons in the car after the suspect, identified by prosecutors as 39-year-old Mohamed R., tried to flee and was detained in the northern city.
The man was "under the influence of something" but it was not clear what substance, a source close to the investigation told AFP.
Authorities were not certain if it was an attempted attack and the incident remained under investigation, several Belgian sources added on condition of anonymity.
The Belgian prosecutor's office said the man, identified as 39-year-old Mohamed R., was a French national but a French police source told AFP he was Tunisian legally residing in the French city of Lens near the Belgium border.
"He has an address in Lens and as far as we know at the moment, he is not known for large-scale criminal acts," the source said.
Written by Administrator
Tuesday, 28 March 2017 16:24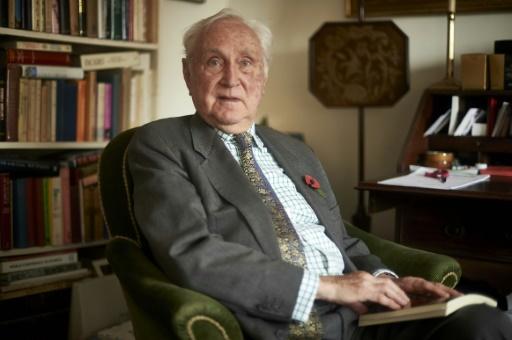 As a Foreign Office diplomat, Crispin Tickell helped Britain join the European Union in 1973. Now 86, he reflects on missed opportunities and his deep disappointment at the Brexit vote.
"I think it's a disaster. I think it's a failure of foreign policy," he told AFP in his book-filled, top-floor flat overlooking London's Regent's Canal.
"British foreign policy has been subjected to the vote of people who know nothing whatsoever about all this, and probably have a sneaking dislike of foreigners."
Tickell was in the British embassy in Paris when France blocked Britain's bid to join what was then the European Economic Community, and was private secretary to the three negotiators who subsequently struck the membership deal.
He disputes the claims by Brexit supporters that Britain had only intended to join a trading bloc when it signed up in 1973, not the more political union that the EU became.
"In the beginning it was obvious we were going in that direction, towards a united states of Europe. But that didn't mean we were going to give up sovereignty," he said.
During the campaign for the June referendum on EU membership, the "Leave" side used the slogan "Take Back Control" to harness public anger over decisions made in Brussels.
But Tickell said the feeling back then was that "we were able to participate in what would be the largest trade bloc in the world, that shared our common values and attitudes".
"We would be far more effective in an age when the Commonwealth was gradually declining in value and Britain was becoming less important," he said.
He added: "Joining the EU, as (then prime minister) Ted Heath understood very well, gave us a much stronger position.
"What we failed to do was to take advantage of it and realise what we could do."
- 'UK never took the EU seriously' -
The current French government has promised to be tough with Britain in the EU exit talks, and back then, it was Paris that twice vetoed London's application to join the bloc.
But Tickell, who spent six years at the Paris embassy and was chief of staff to European Commission president Roy Jenkins in the 1970s, says many in France were keen on British membership as a counterbalance to Germany.
Tickell was present at many of the negotiating meetings, and insists Britain got a good deal.
A major problem, he said, was that "some British leaders never took the subject very seriously".
"I don't think people realised the extent to which we could negotiate what we wanted in the European Union," Tickell said.
As an example, he said Britain should have tried harder to reform the bloc's generous farm subsidies.
Written by Administrator
Tuesday, 28 March 2017 16:21

During an interview on aired Spanish National Television (TVE), Mr. Jose Antonio Penichet, the attorney of the Russian Consulate in Las Palmas, raised the question of whether the xenophobic attitude of Las Palmas judiciary is to blame for a flagrantly unjust treatment of the family of Spanish entrepreneur of Russian-Jewish origins, also known as "The Kokorev Case". Vladimir Kokorev, as well as his wife and son, remain in pre-trial detention in Las Palmas (Spain) on unclear charges and without access to the case file for already over 18 months, with no expectation of a trial or even a formal accusation.
<<

Start

<

Prev

1

2 3 4 5 6 7 8 9 10 Next > End >>


Page 1 of 45