UK News
Top Headline
Other Headlines
Drivers of the most polluting vehicles will face an extra daily charge for driving into central London...
Read More...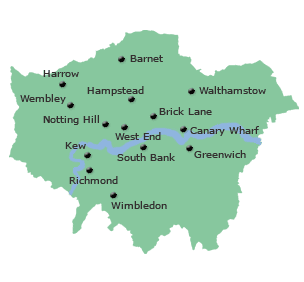 World News
Written by Administrator
Friday, 01 April 2016 15:44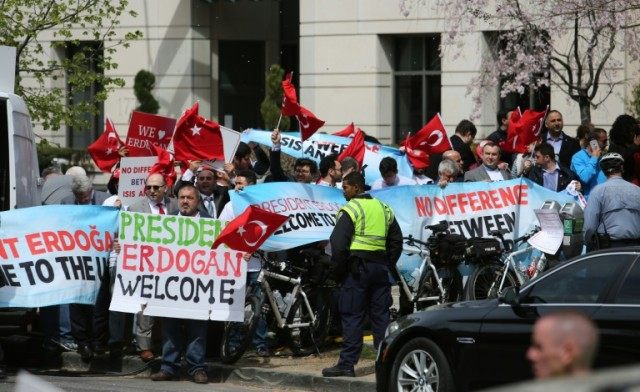 The White House said that US President Barack Obama met his Turkish counterpart in Washington, amid tensions over human rights and the crisis in Syria.
Written by Administrator
Tuesday, 29 March 2016 20:26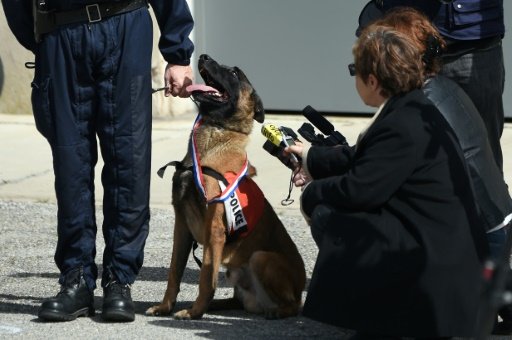 An eight-year-old French police dog was on Tuesday awarded a medal of honour for his exceptional sniffing skills, which netted authorities 7.5 million euros ($8.4 million) in drugs.
"There are good police officers in Marseille, but it seems this one is the best," said Pierre-Marie Bourniquel, the police chief for the area, as he decorated the dog.
The Belgian Shepherd, named Choc (Shock), sat quietly, tongue out and tail wagging, as the French national anthem was played and the medal for "bravery and devotion" placed around his neck.
Written by Administrator
Monday, 28 March 2016 12:07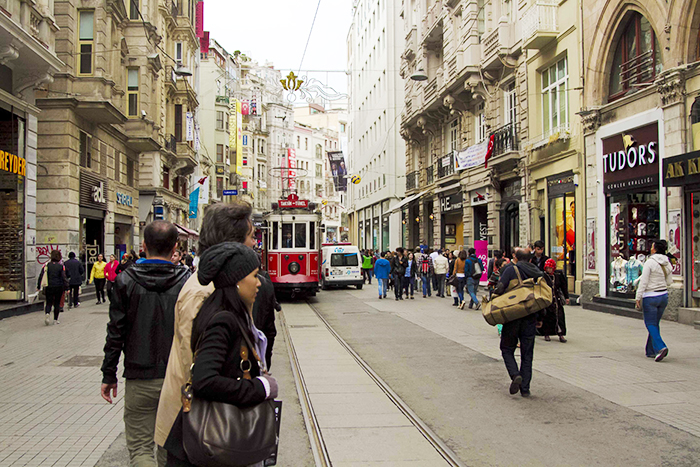 Six suicide attacks in eight months and a spat with Russia have added to concerns for the Turkish economy as tourists flee, taking billions of dollars in spending elsewhere, and foreign investors skirt the troubled country.
Days after a suspected Islamic State of Iraq and the Levant (ISIL) jihadist blew himself up on a top shopping street in Istanbul, hotels, restaurants and retailers in the city are counting their losses.
Shops and restaurants on Istiklal Street, the usually bustling two-kilometer-long pedestrian artery targeted in the March 19 attack, complain of a sharp drop in business since the bombing, which killed four foreigners and injured dozens.
The attack on Istiklal — the beating heart of Turkey's biggest city — emphasized the security threat after three deadly suicide attacks in Ankara.
While financial markets have so far reacted with relative sangfroid to the terrorist wave, analysts say the bloodshed is putting strain on Turkey, which is already battling high inflation and mid-term economic uncertainty.
"There could be large economic costs from these attacks, particularly in terms of long investment and the tourism sector," William Jackson, senior emerging markets economist at Capital Economics in London, told AFP.
Written by Administrator
Tuesday, 22 March 2016 12:59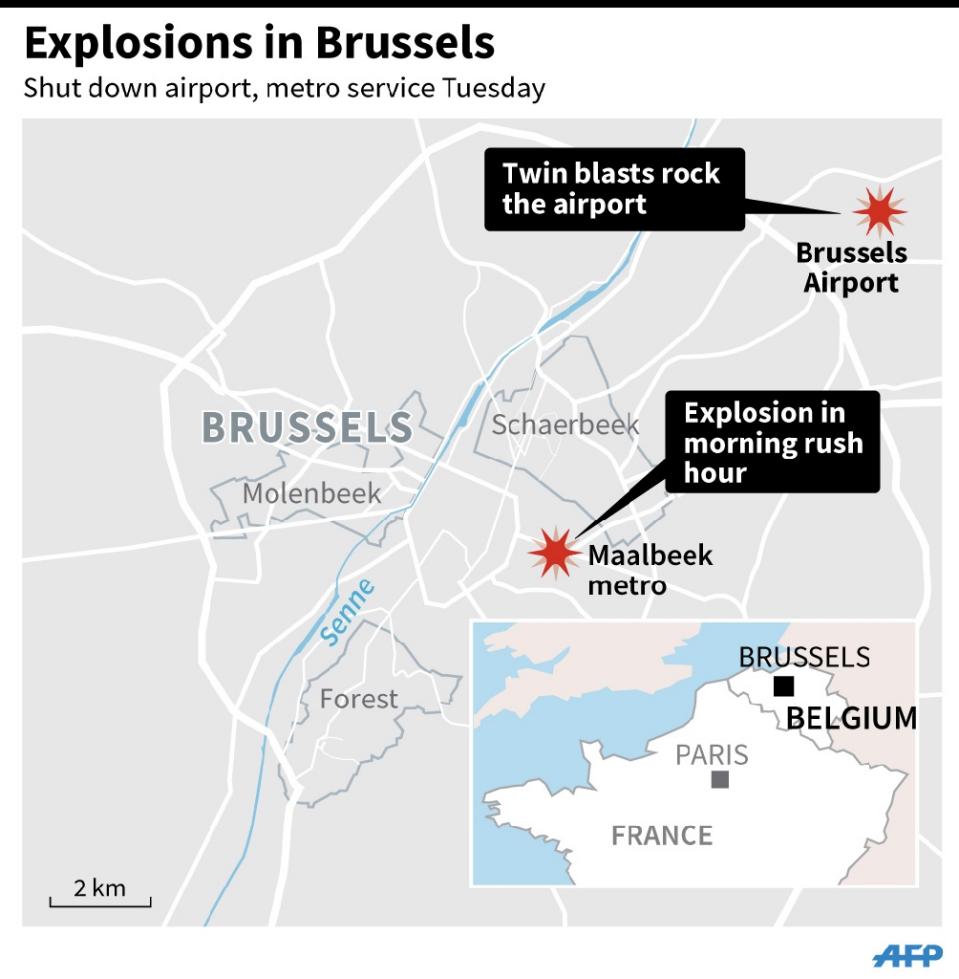 A string of explosions rocked Brussels airport and a city metro station on Tuesday, killing at least 13 people, according to media reports, as Belgium raised its terror threat to the maximum level.
Two explosions targeted the main hall of Zaventem Airport at around 8:00 am (0700 GMT), with a third hitting the Maalbeek metro station, near the European Union's main buildings, just as commuters were making their way to work in rush hour.
Belgian media reports said at least 13 people had been killed and 35 injured at the airport, while an AFP reporter said at least 15 people with bloodied faces were being treated by emergency services outside the metro station.
The blasts come days after the dramatic arrest in Brussels on Friday of Salah Abdeslam, the prime suspect in the Paris terror attacks that killed 130 people in November, after four months on the run.
There were chaotic scenes at the airport as passengers fled in panic, with a thick plume of smoke rising from the main terminal building.
The blasts smashed the windows of the departure hall and sent ceiling tiles shattering to the floor.
Written by Administrator
Thursday, 17 March 2016 10:10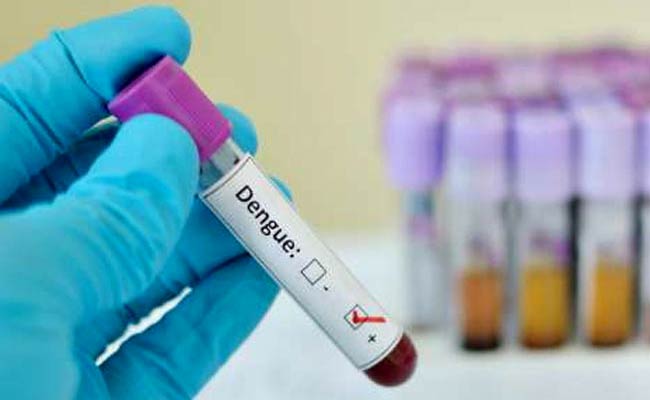 An experimental vaccine against dengue, the world's most common mosquito-borne virus, was 100 percent effective in early trials and could speed up the pace of a vaccine against Zika, researchers said Wednesday.
Dengue -- which is in the same family of flaviviruses as Zika -- infects some 390 million people each year in more than 120 countries of the world.
Dengue symptoms are often mild, but more than two million people annually develop dengue hemorrhagic fever -- which can involve severe headaches, pain behind the eyes, rash, pain in the joints, muscles or bones pain, and leaking blood vessels.
More than 25,000 people die of dengue hemorrhagic fever each year.
"Knowing what we know about this new vaccine, we are confident that it is going to work," said lead author Anna Durbin, associate professor in International Health at the Bloomberg School of Public Health at Johns Hopkins University.
"And we have to be confident: Dengue is unique and if you don't do it right, you can do more harm than good."
- Four strains -
The vaccine candidate, known as TV003, was tested in a group of 48 people -- half of whom received the vaccine, with the other half given a placebo.
TV003 is made by researchers at the US National Institutes of Health (NIH) from a mixture of four weakened but live viruses, targeted to each of the four serotypes of dengue.
Six months after vaccination, the two groups were exposed to a weakened form of dengue serotype 2 virus, the hardest of the four dengue strains to prevent.
Previous research on TV003, which has been in development for 15 years, had shown it worked well at preventing dengue 1, 3 and 4 viruses.
However, the "portion of the vaccine that was designed to prevent dengue 2 did not induce as strong an immune response in people as the other three components," said a statement from Johns Hopkins.
Written by Administrator
Monday, 14 March 2016 23:19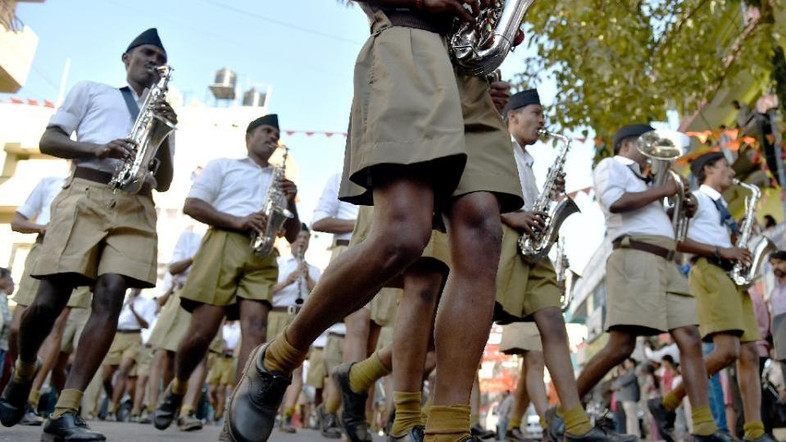 A hardline Indian Hindu movement announced Sunday it was abandoning its trademark khaki shorts to try to modernise the dress code, 91 years after adopting the austere military-style uniform.
Foot soldiers of the Rashtriya Swayamsevak Sangh (RSS) are often seen after dawn across India engaged in physical drills and uttering religious chants -- dressed in pleated shorts, white shirts and black hats.
But RSS general secretary Suresh Bhaiyyaji Joshi acknowledged that the organisation, the ideological fountainhead of Prime Minister Narendra Modi's ruling party, must keep in step with a modern, changing world.
"We have decided to replace khaki half-pants with brown pants. We are not rigid and take decisions according to the times," Joshi told reporters at a three-day meeting of the group's top decision-making body.
Written by Administrator
Friday, 11 March 2016 10:30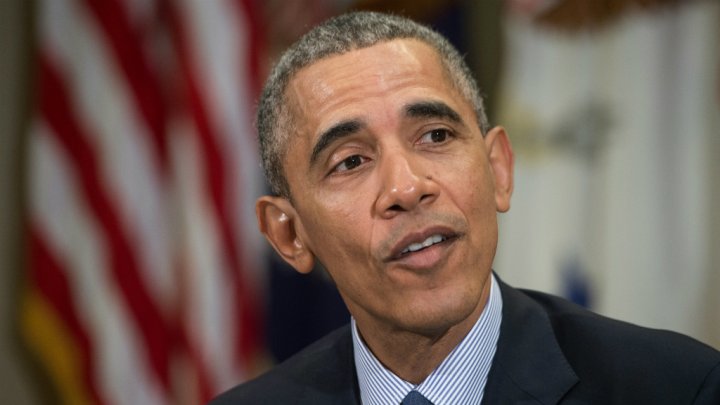 Former French president Nicolas Sarkozy and British Prime Minister David Cameron are partly to blame for the current "mess" in Libya, US President Barack Obama has said in comments likely to upset two of his country's closest allies. In an extensive interview with The Atlantic magazine published Thursday, President Obama discussed the conditions surrounding the 2011 British and French-led NATO bombing campaign that led to the end of Libyan dictator Muammar Gaddafi's 41-year-rule.
While the military intervention succeeded in ousting the dictator, the power vacuum it created has seen Libya descend into near-anarchy, ruled by rival militias vying for power while the Islamic State group has gained influence in the country. Obama believes that while deeper than expected Libyan "tribal divisions" are partly to blame, it was largely the failure of France and the UK to "follow-up" on the bombing campaign that led to the current situation. "There's room for criticism because I had more faith in the Europeans, given Libya's proximity, being invested in the follow-up," he told the magazine.
Sarkozy wanted to 'trumpet' own role
Cameron stopped paying attention soon after the military operation, he said, becoming "distracted by a range of other things". Meanwhile, Sarkozy was more interested in promoting the importance of his own role in bringing an end to Gaddafi's rule, Obama seemed to suggest. "Sarkozy wanted to trumpet the flights he was taking in the air campaign, despite the fact that we had wiped out all the air defences and essentially set up the entire infrastructure [for the intervention]," the US president said.
Written by Administrator
Friday, 11 March 2016 10:13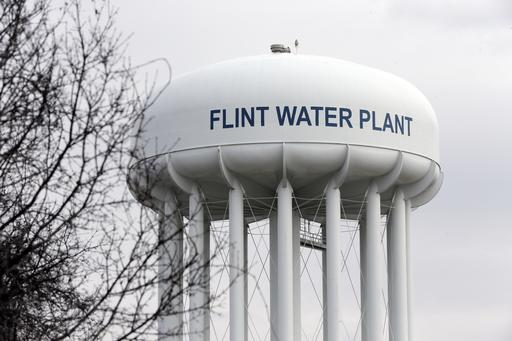 Agence France-Presse has launched a weekly series of reporters' blogs taking readers behind the scenes of the 2016 US election for a look at the events and attitudes shaping the White House race.
The sixth post in the series comes from the economically depressed northern city of Flint, Michigan, where a scandal has erupted over drinking water contaminated with lead and officials' subsequent attempts to hush up the health scare.
Flint, a black majority city of about 100,000 people that once relied heavily on the auto industry, may only be a 90-minute hop on a plane from Washington, but the difference is stark.
We leave the US capital -- its tidy streets, well-dressed government officials and organic salads -- to find a declining city where hopes are limited for many to just clean water, a stable job and something approaching decent health insurance coverage.
So when the people of Flint voted on Tuesday in the Michigan presidential primary, their minds were more on the poison spewing from their taps than who might win the Republican and Democratic nomination (in the event, Donald Trump was victorious for the Republicans in the state and Bernie Sanders scored a surprise win over Hillary Clinton in the Democratic race).
Flint residents were glad in a sense to be in the spotlight, a chance to tell their story and highlight their plight. More than once they thanked us journalists for being there, to give them a voice.
Plastic bottles of water seem to be everywhere in Flint. They pile up outside homes, nestled on the ground, buried in snow.
These bottles have become Flint's lifeblood: the only way to cook, brush teeth. Soldiers and volunteers trudge through the snow distributing bottles for free, dropping them off at homes where life sometimes barely appears to flicker inside.
Written by Administrator
Saturday, 27 February 2016 20:58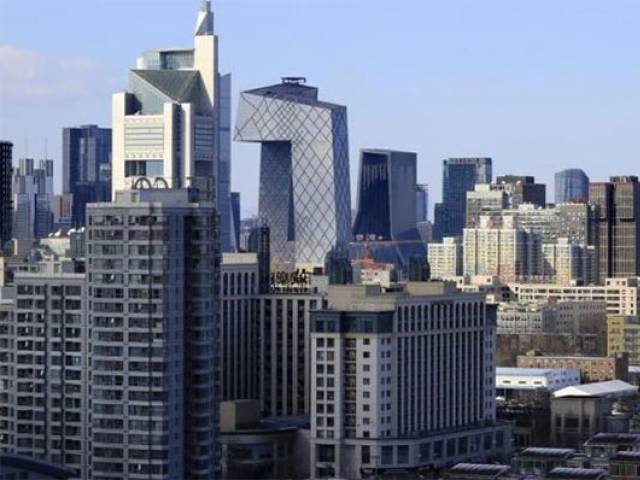 Beijing has surpassed New York City to become the "billionaire capital of the world" with 100 resident billionaires to the US business and cultural capital's 95, a survey showed.
The number of Beijing billionaires rose by 32 from last year, while New York's tally rose by just four, according to the Hurun Report, a China-based publisher of luxury magazines and compiler of an annual list of the country's richest people.
Moscow came in third, with 66 billionaires.
"Despite its own slowdown and falling stock markets, China minted more new billionaires than any other country in the world last year, mainly on the back of new listings," said Rupert Hoogewerf, its chairman and chief researcher.
Written by Administrator
Monday, 22 February 2016 20:22
Global banking giant HSBC on Monday reported a shock pre-tax loss in the last quarter of 2015 with results for the year missing analysts' expectations, as it grapples with "seismic shifts" in the world economy.
HSBC last year announced a radical overhaul of its business to cut costs that included shedding 50,000 jobs worldwide, exiting unprofitable businesses and focusing more on Asia.
Like many global banks, HSBC is combating turmoil in global financial markets that has seen stocks and commodities plunge, while stricter regulations have driven up costs.
Last week Europe's largest bank said it would keep its headquarters in London, despite concerns about growing regulation in Britain and an upcoming vote on whether it could leave the European Union.
Net profit for 2015 dropped 1.2 percent to $13.52 billion from the previous year, HSBC said in a filing Monday, while pre-tax profit of $18.9 billion missed analysts' forecast of $21.8 billion.
<< Start < Prev 1 2 3 4 5 6

7

8 9 10 Next > End >>


Page 7 of 47