UK News
Top Headline
Other Headlines
Drivers of the most polluting vehicles will face an extra daily charge for driving into central London...
Read More...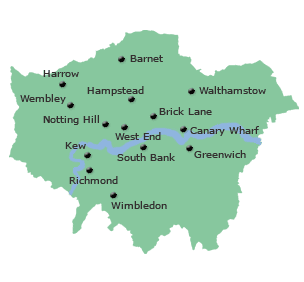 World News
Written by Administrator
Wednesday, 18 May 2016 09:14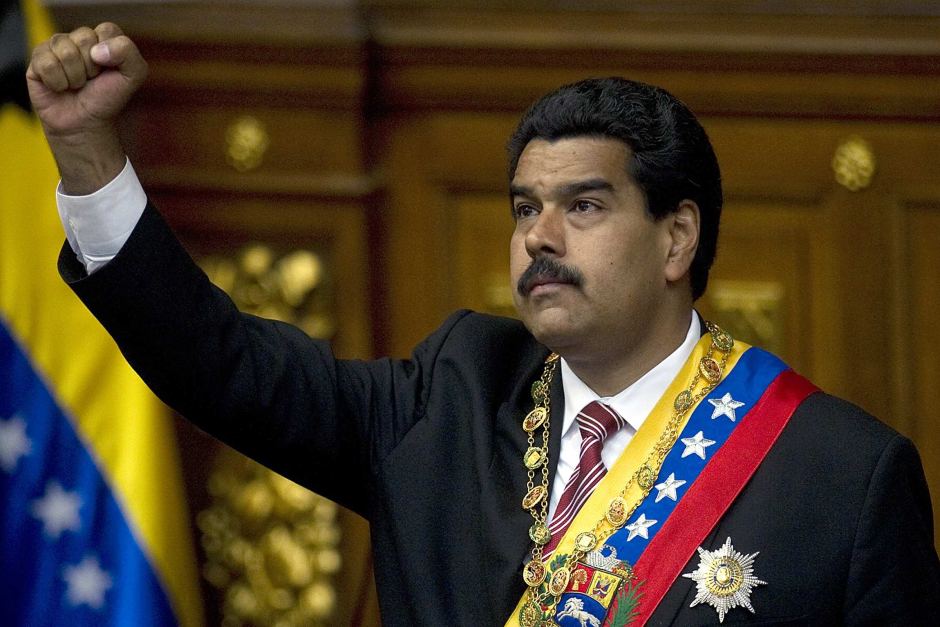 Protests were to take place across Venezuela on Wednesday against President Nicolas Maduro in the first challenge to sweeping powers he has decreed for police and soldiers under a state of emergency.
The opposition-led marches in Caracas and other cities were to demand that authorities validate a recall referendum seeking Maduro's ouster.
But the 53-year-old president has dismissed the push against him.
On Tuesday he said the referendum was "not viable" and a petition it was based on with 1.8 million signatures was riddled with "fraud."
The 60-day state of emergency was imposed from Monday to tackle what Maduro said were threats to security, as well as food and energy shortages.
Many of the measures rely on Venezuela's army and police being deployed to carry them out.
It notably suspends many constitutional protections by opening the way to expropriations and almost any action deemed necessary to maintain public order.
Individuals, companies and non-governmental organizations in Venezuela with links to foreign groups are also to be put under scrutiny and risk having their finances frozen, according to the decree.
The opposition-controlled congress late Tuesday rejected the decree in a vote, saying it undermined democracy. But the Supreme Court may overrule that, as it has with other congressional decisions.
Written by Administrator
Wednesday, 18 May 2016 09:03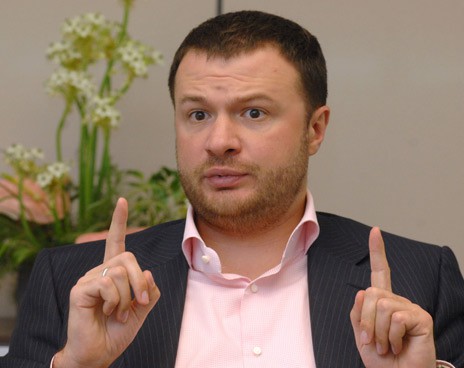 A few days ago it was announced that Rosneft would be making its first LNG delivery to Egypt. However, according to Russian Mass Media, this deal does not look very promising. For example: the contract volume, which was announced a year ago, has already decreased. In addition, to the decrease in volume there are other risks associated with this contract. The first is linked to Egypt's plans to develop its own offshore drilling, and the second, to the possible problems EGAS will have making payments for Rosneft's LNG. However, Rosneft has accepted these risks in the hope of earning from the high price.
According to experts, such a "risky" deal could be due to the financial difficulties, the company has recently been facing since the drop in oil prices. Given the status of the oil giant, it is believed that they just need to show that the company is "profitable". This is why, according to experts, Rosneft is willing to engage in risky projects.
In mid-April a suit was filed against Russian pipeline operator Transneft, regarding their preferred shares. The plaintiff, OOO "Projector" is a little known company that bought 141 preferred shares (0.0019% of the share capital) of Transneft last year.  In its claim it stated that dividends on preferred shares were not paid in full as Transneft reported a lower net profit in order to avoid profit distribution to its subsidiaries. The plaintiff insisted that due to the fact that the dividends were not paid in full the preferred shares should be converted by the court to voting shares.
Written by Administrator
Wednesday, 18 May 2016 08:51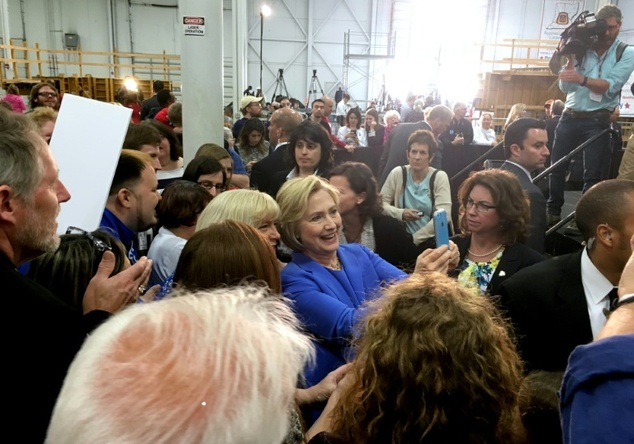 Hillary Clinton claimed a narrow victory in Kentucky as she sought to put away Bernie Sanders, but her resilient rival for the Democratic presidential nomination bounced back to snatch a win in Oregon.
With the Kentucky race too close for most US networks to call a winner, Clinton declared victory shortly after Kentucky's secretary of state Alison Lundergan Grimes announced on CNN that Clinton was the unofficial winner in her state.
"We just won Kentucky! Thanks to everyone who turned out," Clinton tweeted.
With 99.8 percent of Blue Grass state precincts reporting, Clinton led Sanders by 46.8 percent to 46.3 percent -- a margin of less than 2,000 votes.
Should the results hold, the win would blunt Sanders's momentum and help Clinton move closer toward clinching the Democratic presidential nomination.
But the psychological win was short-lived. Half an hour after polls closed in Oregon, US networks projected Sanders the winner there, besting Clinton 53 percent to 47 percent.
"We just won Oregon, and we're going to win California," Sanders told thousands of supporters in Carson, California as he predicted victory in the nation's largest state, which votes on June 7. Sanders, a self-declared democratic socialist, declared he would not be forced out of the race by narrow Clinton wins.
"It appears tonight that we're going to end up with about half the delegates" in Kentucky, Sanders told the raucous rally.
Written by Administrator
Monday, 16 May 2016 20:38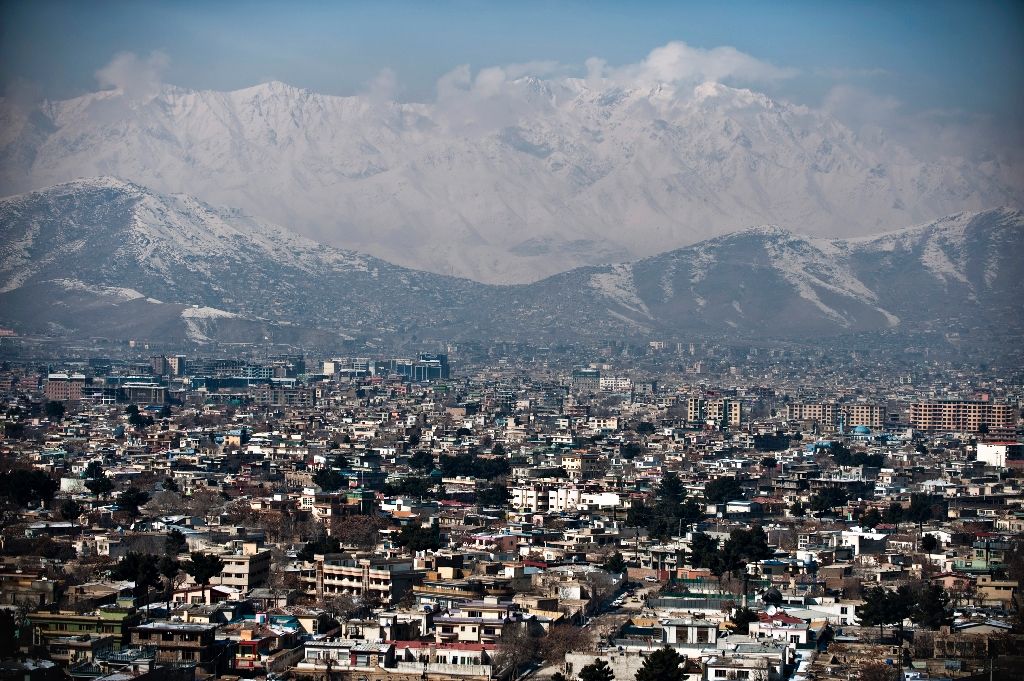 Afghanistan's capital was under lockdown Monday as thousands of minority Shiite Hazaras launched protests over a multi-million-dollar power transmission line, in what could snowball into a political crisis for the beleaguered government.
Security forces blocked key intersections with stacked-up shipping containers in Kabul as the protesters sought to march on the presidential palace, demanding that the electricity line linking energy-rich central Asia pass through a central Hazara-dominated area.
The protest spotlights the turbulent politics in the war-torn nation and follows a massive rally last November galvanised by the beheadings of a group of Hazaras, which symbolised growing public discontent with President Ashraf Ghani's regime.
"Tens of thousands of people are expected to join the massive protest and march towards the presidential palace," Hazara lawmaker Arif Rahmani told AFP.
"We want the power line to cross through Bamiyan, which has seen no development in 15 years. We are demanding justice, not charity."
The 500 kilovolt TUTAP power line, which would connect the Central Asian nations of Turkmenistan, Uzbekistan and Tajikistan with Afghanistan and Pakistan, is regarded a crucial infrastructure project in the electricity-starved region.
Written by Administrator
Monday, 16 May 2016 09:42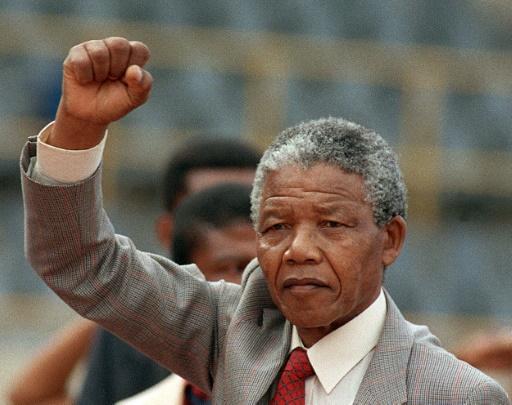 A tip from a CIA spy to authorities in apartheid-era South Africa led to Nelson Mandela's arrest, beginning the leader's 27 years behind bars, a report said on Sunday.
Donald Rickard, a former US vice-consul in Durban and CIA operative, told British film director John Irvin that he had been involved in Mandela's arrest in 1962 which was seen as necessary because the Americans believed he was "completely under the control of the Soviet Union", the report in The Sunday Times newspaper said.
"He could have incited a war in South Africa, the United States would have to get involved, grudgingly, and things could have gone to hell," Rickard said.
"We were teetering on the brink here and it had to be stopped, which meant Mandela had to be stopped. And I put a stop to it."
Irvin's new film "Mandela's Gun", about the months before the anti-apartheid leader's arrest, is due to be screened at the Cannes film festival this week.
Written by Administrator
Wednesday, 11 May 2016 07:09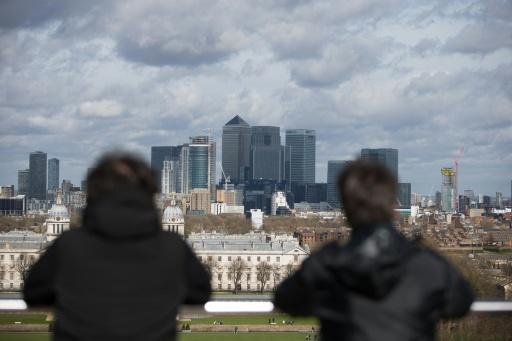 British Prime Minister David Cameron will push for global action on corruption at a summit Thursday attended by the leaders of Nigeria and Afghanistan, countries he was caught describing as "fantastically corrupt".
Nigerian President Muhammadu Buhari and Afghanistan's Ashraf Ghani are attending the London summit alongside the Colombian president, US Secretary of State John Kerry, NGOs and the leaders of the World Bank and IMF.
Cameron has described corruption as "an enemy of progress and the root of so many of the world's problems" and says the summit, which comes amid public outrage over the Panama Papers leaks, will push it to the top of the global agenda.
But he risked embarrassment when he was caught on camera on Tuesday telling Queen Elizabeth II that leaders of some "fantastically corrupt countries" were attending, citing Nigeria and Afghanistan as "possibly the most corrupt".
Downing Street later said both Buhari and Ghani had admitted the challenges their countries face and were invited because of their commitment to tackling them.
- Anger over Panama leaks -
Campaigners are hoping for concrete action from the summit in response to public anger sparked by a huge leak of documents from a Panamanian law firm, which revealed in detail how the rich and powerful hide their money.
Activists want governments to expose the beneficiaries of anonymous companies used to move money without detection, and take further action to reduce the secrecy of offshore tax havens where they are incorporated.
There is also speculation that Cameron will announce measures to tackle money laundering through London's luxury property market, following his declaration last year that there was "no place for dirty money in Britain".
A British official said the summit declaration would commit signatories "to expose corruption wherever it is found, to pursue and punish those who perpetrate, facilitate or are complicit in it".
But The Times reported that a draft being circulated had been watered down following opposition from some countries, with one passage stating there would be "no impunity for the corrupt" removed.
The Russian foreign ministry, which is sending deputy foreign minister Oleg Syromolotov, has already indicated that any final agreement may not be binding.
Written by Administrator
Tuesday, 10 May 2016 12:36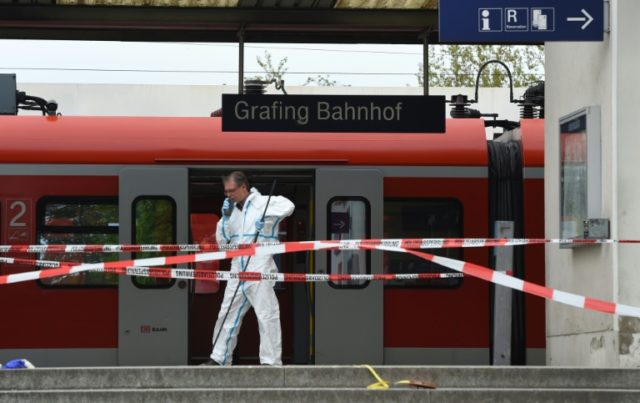 A German man stabbed to death one person and slashed three more Tuesday in what authorities said may have been an Islamist attack, without ruling out that the assailant suffered mental problems.
Police said they had arrested a 27-year-old German national who knifed four people around 5:00am (0300 GMT) at the commuter railway station of the small town of Grafing, east of Munich.
One of the victims, a 50-year-old man, later died of his wounds in hospital. The others injured were men aged 43, 55 and 58. One of the victims was seriously hurt, the other two more lightly wounded.
The "assailant made remarks at the scene of the crime that indicate a political motive -- apparently an Islamist motive," said Ken Heidenreich, spokesman for the prosecutor's office. "We are still determining what the exact remarks were."
Local media reported witnesses as saying the man had yelled "Allahu akbar" (God is greatest) and "you unbelievers" during the attack.
If a jihadist motive is confirmed, it would be the country's third Islamist-linked knife attack since September, but police were also investigating whether the assailant had previous psychological or drug problems.
Written by Administrator
Saturday, 07 May 2016 19:25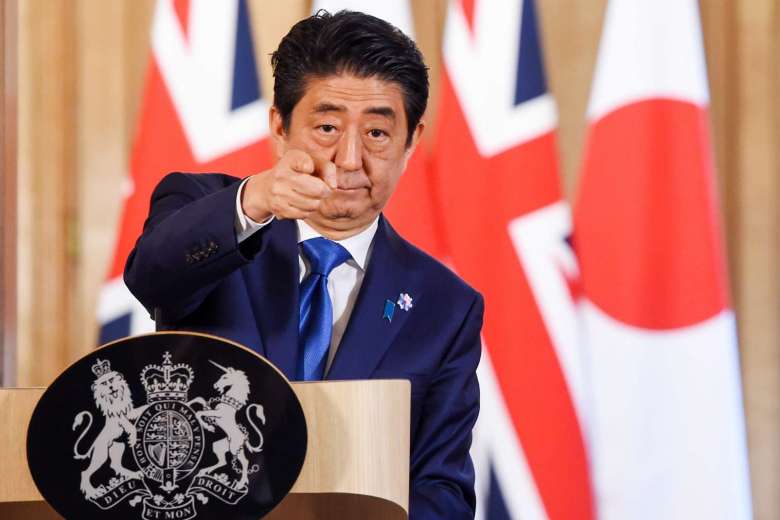 Prime Minister Shinzo Abe said on Thursday that "drastic fluctuations" in the yen's value risked having a major impact on the trade prospects of Japanese companies.
Abe said the current situation was "not desirable", during a visit to London.
The yen surged to an 18-month high against the dollar after the Bank of Japan (BoJ) decided last week not to unveil any fresh stimulus.
On Thursday afternoon, the dollar was at 107.13 yen, still way down from above 111 yen before the BoJ announcement.
A strong currency is damaging for Japan's exporting giants, such as Toyota and Sony, as it makes their goods more expensive overseas and shrinks the value of repatriated profits.
Written by Administrator
Friday, 22 April 2016 17:24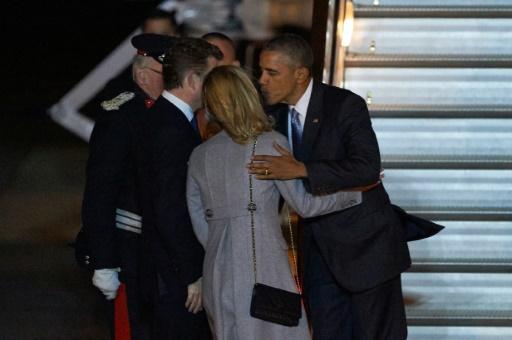 US President Barack Obama plunged into Britain's increasingly poisonous EU debate on Friday with a powerful warning against Brexit, arguing that US soldiers had laid down their lives for Europe.
Obama's rare foray into the domestic politics of another country comes ahead of Britain's EU membership referendum in June and drew a furious response from eurosceptics like London Mayor Boris Johnson.
Writing in the Daily Telegraph, a traditional bastion of euroscepticism, Obama argued that Britain's place in the European Union magnified its global influence and invoked the memory of US troops who died in two world wars.
"I realise that there's been considerable speculation -- and some controversy -- about the timing of my visit," he wrote in a piece published at the start of his four-day trip to Britain.
"I will say, with the candour of a friend, that the outcome of your decision is a matter of deep interest to the United States.
"Tens of thousands of Americans who rest in Europe's cemeteries are a silent testament to just how intertwined our prosperity and security truly are.
Written by Administrator
Friday, 08 April 2016 15:49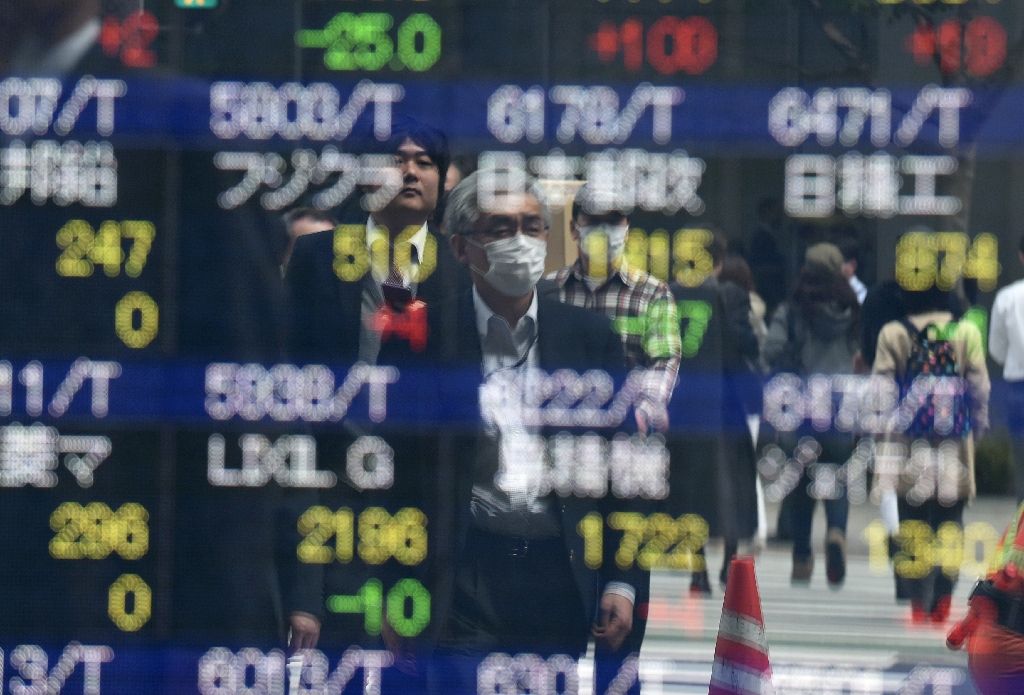 Stock markets rebounded in Europe on Friday but some stumbled in Asia, capping a volatile week as investors' concerns grow about the health of the global economy.
At around 1330 GMT, London's benchmark FTSE 100 index was up 0.9 percent compared with Thursday's close, aided by rising oil prices.
"There was a continued chirpiness to the global markets..., the FTSE even managing to hold onto its growth despite a woeful morning for UK data," said Spreadex analyst Connor Campbell, citing poor official manufacturing and trade figures.
In the eurozone, both Frankfurt's DAX 30 and the Paris CAC 40 rose by more than one percent in afternoon deals.
"The main catalyst for this growth seems to have been the strong German trade surplus figures," added Campbell, noting that dealers had "quickly forgotten" disappointing French industrial output data.
Rising oil prices also boosted Wall Street stocks which opened higher on Friday with the Dow Jones Industrial Average gaining 0.5 percent to stand at 17,633.94 points five minutes into trade.
<< Start < Prev 1 2 3 4 5

6

7 8 9 10 Next > End >>


Page 6 of 47