UK News
Top Headline
Other Headlines

  The India Club, a restaurant and bar on the Strand near London's West End, is trying to use its...
Read More...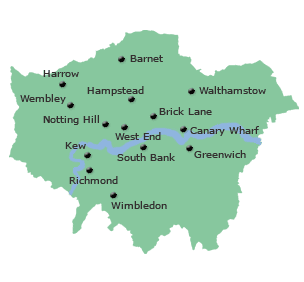 World News
Written by Administrator
Monday, 19 September 2016 08:04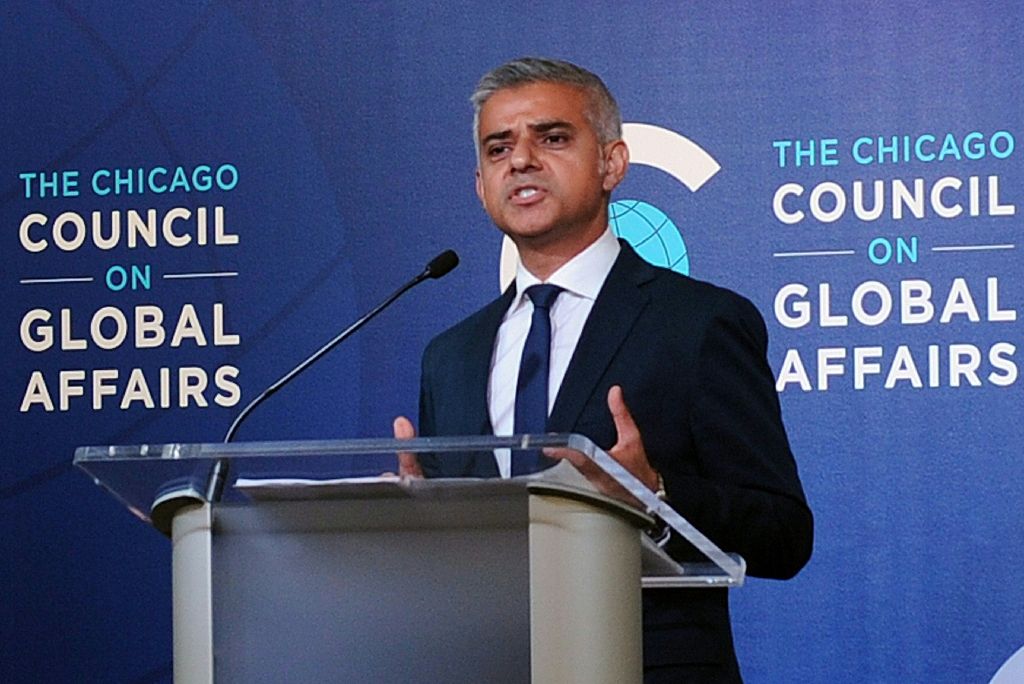 Visiting London mayor Sadiq Khan criticized Republican presidential candidate Donald Trump's comments on Muslim immigration.
Khan, who is of Pakistani descent and became the first Muslim mayor of a major Western capital when he was elected in May, arrived in Chicago to begin a US trip promoting trade ties.
Trump at one point called for a ban on Muslim immigration into the US. The candidate has since modified his stance to urge an immigration ban from countries with "a proven history of terrorism" and for "extreme vetting" of immigrants.
"We play straight into the hands of those who seek to divide us, of extremists and terrorists around the world, when we imply that it's not possible to hold Western values dear and to be a Muslim," Khan said to applause from an audience at The Chicago Council on Global Affairs. It was his first visit to the US as London's mayor.
Written by Administrator
Wednesday, 14 September 2016 07:02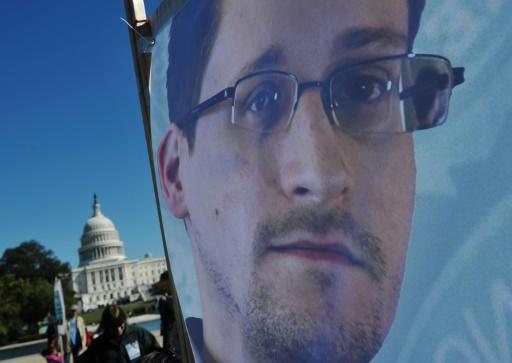 US intelligence whistleblower Edward Snowden called on President Barack Obama to pardon him, saying in comments published Tuesday it had been morally "necessary" to shine a light on mass surveillance.
The former intelligence contractor has spent three years in exile in Russia after initiating the largest data leaks in US history, fuelling a firestorm over the issue of mass surveillance.
"If not for these disclosures, if not for these revelations, we would be worse off," he told Britain's Guardian newspaper in a video-link interview from Moscow on Monday.
"Yes, there are laws on the books that say one thing, but that is perhaps why the pardon power exists -- for the exceptions, for the things that may seem unlawful in letters on a page but when we look at them morally, when we look at them ethically, when we look at the results, it seems these were necessary things," he said.
Written by Administrator
Sunday, 24 July 2016 17:31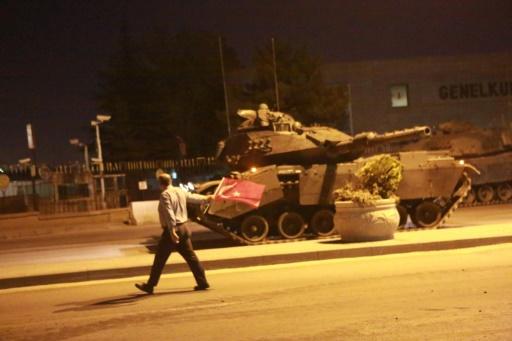 Human rights group Amnesty International said Sunday it had "credible evidence" of the abuse and torture of people detained in sweeping arrests since Turkey's July 15 coup attempt.
The London-based group claimed some of those being held were being "subjected to beatings and torture, including rape, in official and unofficial detention centres in the country".
In Turkey, a senior official denied Amnesty's claims and vowed that Turkey would uphold human rights.
"The idea that Turkey, a country seeking European Union membership, would not respect the law is absurd," the official said.
"We categorically deny the allegations and encourage advocacy groups to provide an unbiased account of the legal steps that are being taken against people who murdered nearly 250 civilians in cold blood."
Since the failed coup, a total of 13,165 people have been detained, President Recep Tayyip Erdogan said late Saturday.
Written by Administrator
Monday, 13 June 2016 18:09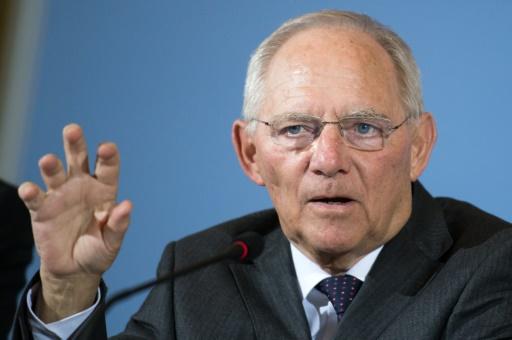 German Finance Minister Wolfgang Schaeuble on Friday issued a stark warning to Britain that it would face costly barriers to the European Union trade zone if it left the bloc.
The comments by one of Europe's most senior officials is a blow to Brexit supporters, who have argued that Britain could negotiate deals to access the single market similar to those in place for non-members Norway and Switzerland.
"That won't work," the veteran minister told Germany's Der Spiegel weekly, which on Saturday plans to publish a German-English edition at home and in Britain with "Please don't go!" on the cover.
"That would require the country to follow the rules of a club which right now it wants to leave."
European Commission president Jean-Claude Juncker last month said that British "deserters will not be welcomed with open arms" by European partners if Britain votes to leave in the June 23 referendum, but Schaeuble's intervention is the most explicit threat so far.
Vote Leave chief executive Matthew Elliott hit back, saying there was "no question about it, Britain will still have access to the single market.
"It would be perverse of the eurozone to try to create artificial barriers -- and would do far more damage to them than to anyone else," he said.
The EU accounts for 47 percent of British exports and 54 percent of imports, according to latest government figures.
Written by Administrator
Tuesday, 07 June 2016 09:41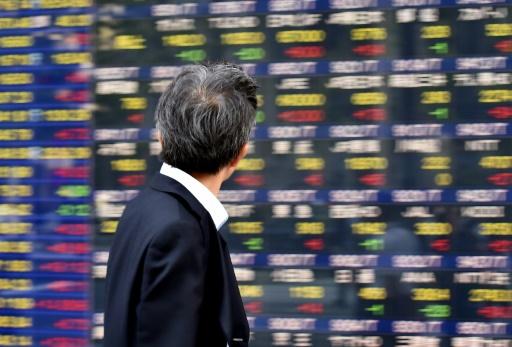 Federal Reserve Chair Janet Yellen boosted Wall Street Friday, restating her confidence in the US economy but softening her view on interest rate hikes after a poor US employment report.
Meanwhile London stocks rallied despite new polls that put the British referendum vote back on a knife-edge and sent the pound tumbling.
Yellen helped markets tentatively put last Friday's surprisingly dismal US jobs report behind them, saying one month's data is not so significant and that the overall labor market situation has been "quite positive".
But she backed away from previous Fed hints for a rate increase in June or July, only saying that tighter monetary policy should come gradually.
Written by Administrator
Monday, 23 May 2016 11:32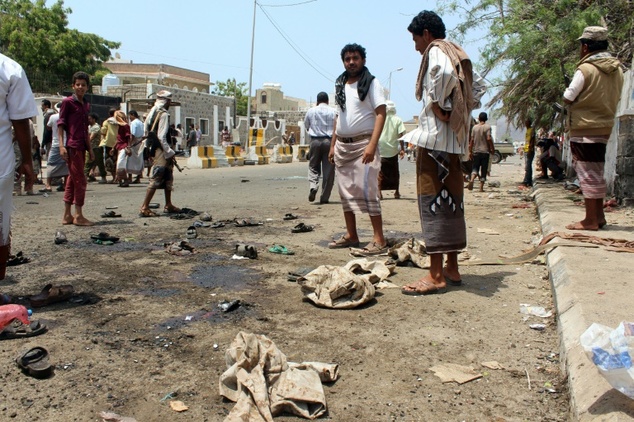 Twin bombings claimed by the Islamic State group hit Yemeni forces in Aden on Monday, killing at least 41 people in the latest of a spate of attacks in the southern city.
The attacks in Aden -- which is serving as the temporary government headquarters after rebels forced authorities from the capital -- follow a major military operation against jihadists in parts of southern and southeastern Yemen.
Backed by a Saudi-led coalition, forces loyal to President Abedrabbo Mansour Hadi are battling both Sunni extremists and Iran-backed Shiite rebels.
In the first attack, a suicide bomber killed 34 people queueing to enlist at a recruitment centre near the Badr base in Aden's Khormaksar district, said Brigadier General Nasser al-Sarei, the commander of Yemen's special security forces.
A subsequent explosion inside the base killed seven soldiers, he said.
In a statement posted online, IS said one of its fighters detonated an explosives belt among "apostate soldiers" at a recruitment centre, followed by the bombing at a gate of the Badr base.
The jihadist group, which has seized control of large parts of Syria and Iraq, also claimed responsibility Monday for a wave of bombings in Syrian coastal cities that killed more than 100 people.
A local resident in Aden described the scene of the Badr explosions as "horrible", saying body parts had been blown dozens of metres (yards) away.
"They came to complete the procedure of their recruitment and receive their first salary," he said, speaking of the young men who had gathered outside the army centre.
Written by Administrator
Saturday, 21 May 2016 19:24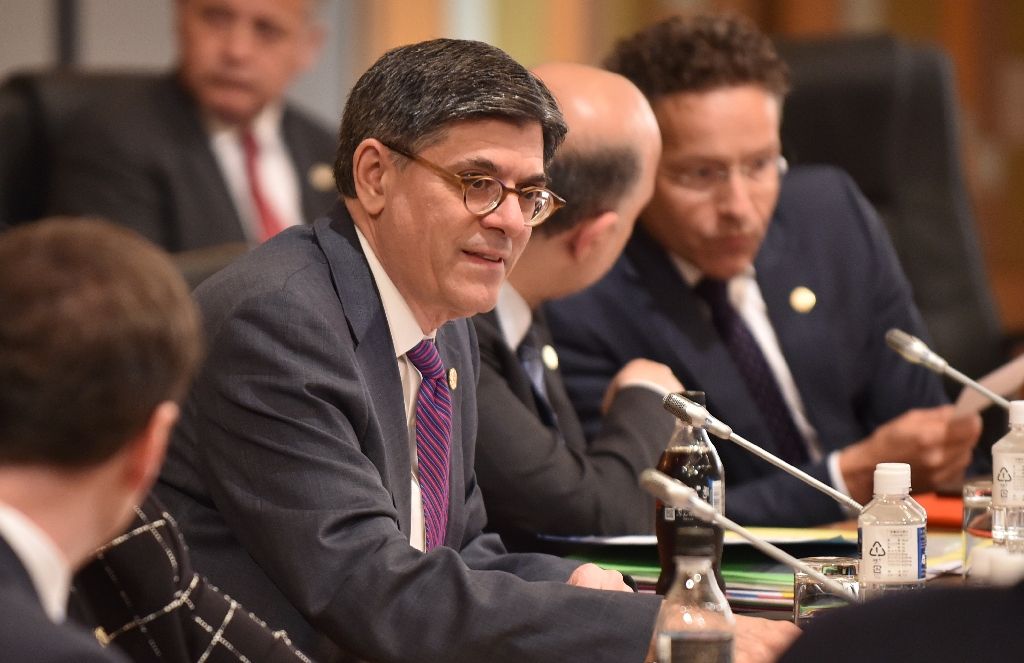 G7 finance ministers on Saturday voiced concern about the sputtering global economy as they looked for a plan to stoke growth, while a currency policy clash overshadowed their meetings.
The club of rich nations also pledged to tackle tax avoidance in the wake of the Panama Papers investigation and beef up efforts to disrupt the murky world of terrorism financing.
Two days of talks at a hot spring resort in northern Japan focused on how to stoke global growth which they said was under threat from myriad challenges, including terrorism, refugee flows and the threat of Britain's exit from the European Union.
The ministers were unanimous in opposing the prospect of a "Brexit", saying it would inflict a "shock" on the global economy that would only worsen the outlook at a time of geopolitical instability.
Host Japan was keen to get its G7 counterparts on board with the view that fiscal stimulus is the best way to kickstart global growth, but Germany and Britain were cool on the idea.
On Saturday, the group suggested a go-your-own-way approach.
"(We) discussed how to employ a balanced policy mix -- monetary, fiscal, and structural -- taking into account country-specific circumstances," they said in concluding remarks.
Japan's determination to tame the resurgent yen was another sensitive topic, after its repeated threats to intervene in forex markets put it on a collision course with its G7 counterparts.
Written by Administrator
Friday, 20 May 2016 07:15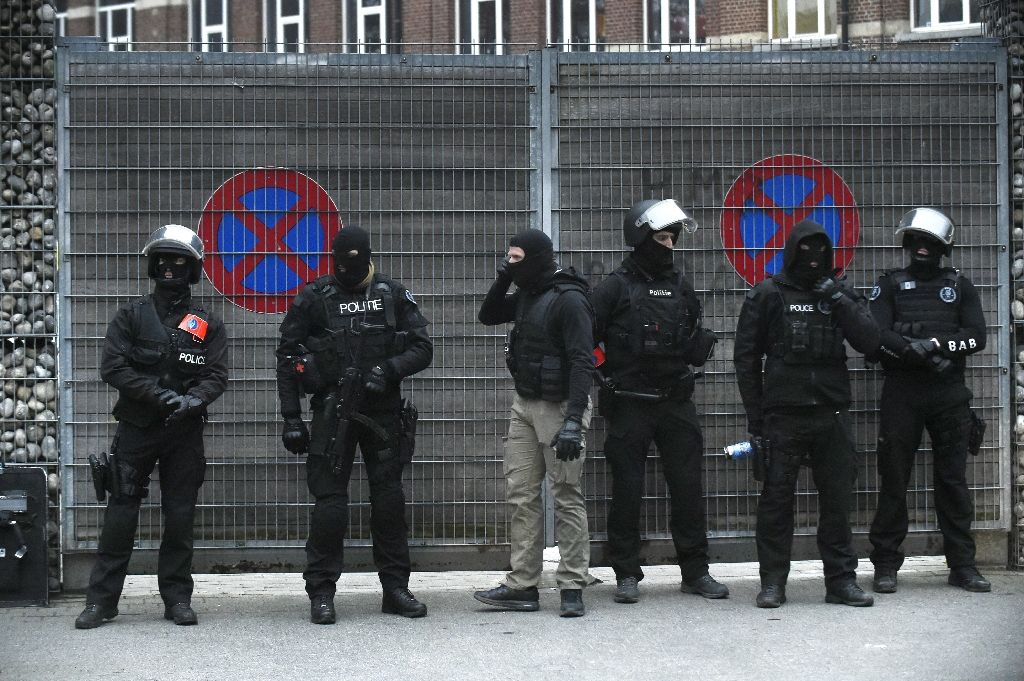 French anti-terror judges will Friday begin their first questioning of Salah Abdeslam, a member of the jihadist cell which killed 130 people in a series of attacks in Paris in November.
The 26-year-old arrived early Friday for interrogation in central Paris under heavy security, escorted by military police, elite police units and a helicopter.
Authorities hope Abdeslam will be able to shed light on the operational details of the Paris attacks, as well as provide clues as to whether other cell members are still at large.
For months, Abdeslam was the most wanted fugitive in Europe until he was tracked down and arrested on March 18 in the Brussels neighbourhood of Molenbeek where he grew up.
Transferred to France under high security on April 27, he has since been held at Fleury-Merogis prison, southeast of Paris.
- Key role -
A childhood friend of suspected ringleader Abdelhamid Abaaoud, Abdeslam is thought to have played a key role both on the night of the Paris attacks on November 13, and in their preparation.
Two others have been arrested in France in connection with the attacks carried out by the Islamic State group, but they are considered secondary participants.
Abdeslam played a key role, dropping off the three suicide bombers who blew themselves up outside the Stade de France national stadium in northern Paris.
Written by Administrator
Thursday, 19 May 2016 17:51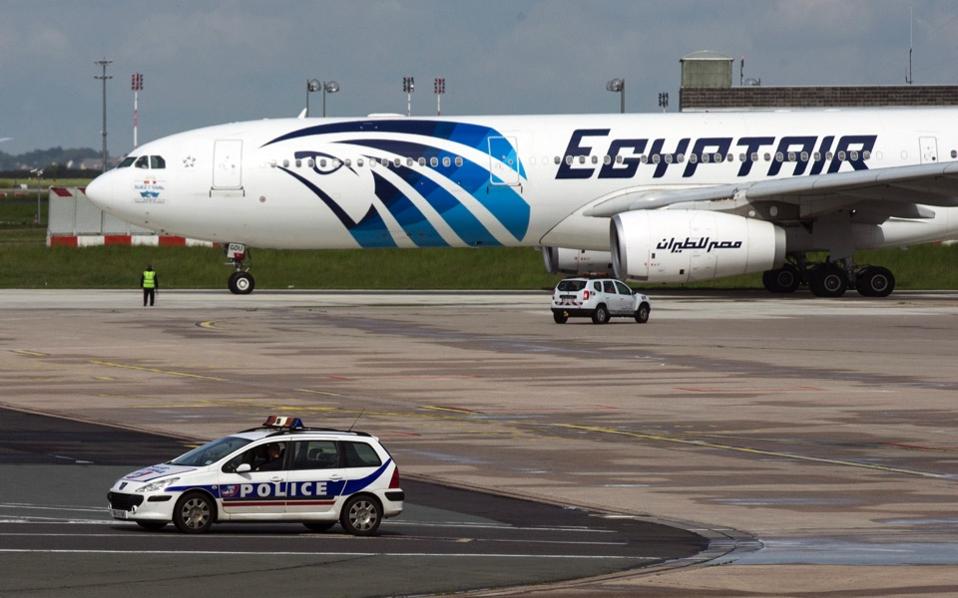 EgyptAir said wreckage from its passenger plane that crashed into the Mediterranean on Thursday with 66 people on board has been found.
"The Egyptian Ministry of Civil Aviation has just received an official letter from the Egyptian Ministry of Foreign Affairs that confirms the finding of wreckage of the missing aircraft No. MS 804," it said in English on its Twitter account.
Written by Administrator
Thursday, 19 May 2016 17:02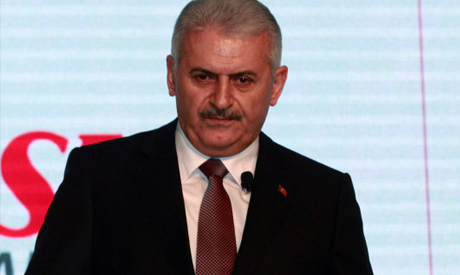 Turkey's ruling party named a loyal ally of President Recep Tayyip Erdogan as the new prime minister Thursday, with the incoming premier immediately vowing to "work in total harmony" with the strongman leader.
The ruling Justice and Development Party (AKP) will officially appoint Transport Minister Binali Yildirim as its chairman Sunday, meaning he will automatically become prime minister.
Yildirim will replace Ahmet Davutoglu, who stepped down after a struggle with Erdogan, as the president seeks to concentrate more power in the presidential office.
"We will work in total harmony with all our party comrades at all levels, beginning with our founding president and leader," said Yildirim after being named party head, referring to Erdogan.
The 60-year-old Yildirim is seen as one of Erdogan's closest longtime confidants and has served an almost unbroken stint from 2002 to 2013 as transport minister and then again from 2015.
They are both strongly opposed to resuming talks with the outlawed Kurdistan Workers Party (PKK), the Kurdish militant group that has claimed responsibility for several attacks across Turkey since a two-year-long ceasefire collapsed in 2015.
<< Start < Prev 1 2 3 4

5

6 7 8 9 10 Next > End >>


Page 5 of 47