UK News
Top Headline
Other Headlines
Drivers of the most polluting vehicles will face an extra daily charge for driving into central London...
Read More...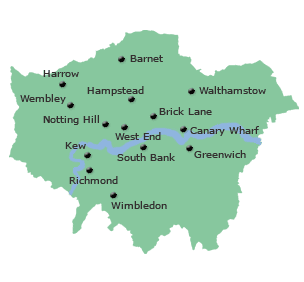 World News
Written by Administrator
Wednesday, 03 June 2015 10:27
Australian scientists said Wednesday they have uncovered a "very rare" 2,000-year-old natural sea pearl -- the first found on the vast island continent -- while excavating a remote coastal Aboriginal site.
Archaeologists were working the site on the north Kimberley coast of Western Australia when they came across the unique gem below the surface, said Kat Szabo, an associate professor at the University of Wollongong.
"Natural pearls are very rare in nature and we certainly -- despite many, many (oyster) shell middens being found in Australia -- we've never found a natural pearl before," Szabo, who specialises in studying shells at archaeological sites, told AFP.
A midden is a prehistoric refuse pit.
"The location makes it particularly significant because the Kimberley coast of Australia is synonymous with pearling, and has been for the better part of the last century."
The pink-and-gold-coloured pearl is almost spherical, with a five-millimetre diameter. Due to its near-perfect round shape, the researchers used a micro CT scan to test its age and prove that it was naturally occurring rather than a farmed modern cultured pearl.
The oysters that produce pearls have been used in rainmaking ceremonies in indigenous cultures, and their shells have been found in the central desert more than 1,500 kilometres (930 miles) away.
Written by Administrator
Wednesday, 27 May 2015 16:31
From stylish, manicured creations to small vegetable plots, gardens are taking to the rooftops of the South Korean capital Seoul -- bringing dashes of spontaneity and colour to the skyline of one of the world's most densely populated cities.
With help from the municipal government, otherwise largely drab buildings are being crowned with flower beds, allotments and trees, where the scent of fresh blossoms in the springtime can briefly mask the fumes from the traffic below.
The project has produced one of the largest rooftop gardens in Asia, Garden 5, which is spread across the top of four 10-storey buildings and linked by skywalks, with a total surface area equal to three football fields.
Inter-M Corp., a broadcasting and audio equipment maker housed in a grey, nondescript, seven-storey office building in northern Seoul, decided to convert their roof several years ago.
Completed in late 2013 at a cost of 110 million won ($100,000) -- half provided by City Hall -- the 450 square meter (4,840 square feet) garden boasts azalea, lilies, maple trees, herbs and two small pavilions.
Company spokesman Bae Seung-San said staff used it to unwind, while potential customers were taken to the roof as part of a sales pitch.
"When we have foreign buyers, we throw barbecue parties here, with music playing on our equipment," Bae said.
The municipal financial support comes with a rider -- any garden must be properly maintained and opened for public use within five years of its completion.
- The green fund -
Since the project began in 2002, the city government has spent more than 60 billion won ($57 million) helping to bankroll rooftop gardens, allotments or small ecological parks on more than 650 buildings around the city.
"We need more green, but don't really have the budget to buy the land for urban parks," said Bang Seong-Weon, a municipal official in charge of the Green Roof Construction programme.
"If you green the rooftops, land prices cease to be an issue," Bang said.
Home to 20 percent of South Korea's 50 million people, Seoul is a modern, thriving city with a population density nearly twice that of New York and eight times greater than Rome.
Largely destroyed in the 1950-53 Korean War, Seoul was rebuilt at a time of rapid industrialisation and laissez-faire urban planning that resulted in an uninspiring landscape of cookie-cutter apartment blocks and utilitarian office buildings.
In the last 10 to 15 years, efforts have been made to revitalise the city architecturally and environmentally with varying degrees of success.
Bang is keen to highlight the economic as well as environmental benefits of the roof gardens which both absorb heat and act as insulators for buildings, reducing energy needed to provide heating and cooling in Seoul's freezing winters and hot, humid summers.
"And they improve the landscape, giving people a sense of the changing seasons," he added.
- A roof for all seasons -
While other high-density Asian cities have also seen a turn to rooftop gardens, the scale of Seoul's programme sets it apart.
Written by Administrator
Monday, 25 May 2015 11:47
Gnarled and gnomish, the vines that produced the best white in one of the world's top wine competitions crouch low and untrellised amid more traditional vineyards in South Africa's scenic Cape winelands.
The Chenin Blanc made from these 40-year-old "bush vines" beat global competition across the full range of white wines to take the top spot in this year's Concours Mondial de Bruxelles, which tested a total of 8,000 wines.
Winemaker Reginald (RJ) Botha says the Kleine Zalze estate outside Stellenbosch set out to build a wine that tasted of "elegance".
Given that more than 320 experts from some 50 countries chose the 2013 Kleine Zalze Family Reserve as best white at the 22nd edition of the Concours Mondiale in Italy this month, they must have succeeded.
But elegance is not a word that springs to mind when looking at the denuded bush vines amid the autumnal beauty of the surrounding landscape.
Unlike trellised vines, they are three-dimensional, with at least five arms rather than two, and stand about knee-high.
Bush vines are less productive than trellised vines because they provide a greater canopy of leaf coverage to the fruit, and are also labour-intensive as they cannot be harvested by machine.
But their advocates say the lower yield and greater effort is worth it because the berries have much thicker skins and therefore produce more concentrated flavours.
"The winning Family Reserve comes from three different sites, that's three different soils," says Botha.
"All the vines are more than 40-years-old and are all bush vines. And they're unirrigated.
"We get smaller berries, thicker skins -- so there is lot more concentration of flavours in your grapes and a lot of different microclimates in one vine.
- Complex flavours -
Written by Administrator
Monday, 25 May 2015 11:44
A rare pure white sparrow has been spotted in Australia, leaving ornithologists all aflutter.
The albino was photographed at Sanctuary Lakes near Melbourne, but it is not expected to survive long with its snowy white plumage making it stand out to birds of prey.
Bob Winters, a birdwatching expert and environmental educator, photographed the animal after being alerted to its presence by a friend. But it wasn't an easy task.
"It's a very nervous animal, understandably, so I had to try for quite a few days to get some photos," he told AFP, adding that pure white sparrows had been seen globally only "once in a blue moon".
Australian media said there had been a handful of confirmed sightings of the bird across the world, including one reported in Britain in 2010.
Written by Administrator
Saturday, 23 May 2015 18:58

Irish voters backed legalizing gay marriage by a landslide, according to electoral figures announced Saturday - a stunning result that illustrates the rapid social change taking place in this traditionally Catholic nation.
Figures from Friday's referendum announced at Dublin Castle showed that 62.1 percent of Irish voters said "yes." Outside, watching the results announcement live in the castle's cobblestoned courtyard, thousands of gay rights activists cheered, hugged and cried.
The unexpectedly strong percentage of approval surprised both sides. Analysts and campaigners credited the "yes" side with adeptly using social media to mobilize first-time young voters and for a series of searing personal stories from Irish gay people to convince voters to back equal marriage rights.
Ireland is the first country to approve gay marriage in a popular national vote. Nineteen other countries have legalized the practice.
"We're the first country in the world to enshrine marriage equality in our constitution and do so by popular mandate. That makes us a beacon, a light to the rest of the world, of liberty and equality. So it's a very proud day to be Irish," said Leo Varadkar, a Cabinet minister who came out as gay at the start of a government-led effort to amend Ireland's conservative Catholic constitution.
"People from the LGBT community in Ireland are a minority. But with our parents, our families, or friends and co-workers and colleagues, we're a majority," said Varadkar, who watched the votes being tabulated at the County Dublin ballot center.
"For me it wasn't just a referendum. It was more like a social revolution," he added.
Michael Barron and Jaime Nanci, a gay couple legally married in South Africa five years ago, celebrated with friends at the Dublin City counting center as the reality sank in that, once Ireland's parliament passes the complementary legislation, their foreign marriage will be recognized in their homeland.
"Oh.My.God! We're actually Married now!" Nanci tweeted to his spouse and the world, part of a cavalcade of tweets from Ireland tagged #LandslideOfLove.
A rainbow nation
Political analysts who have covered Irish referendums for decades agreed that Saturday's emerging landslide marked a stunning generational shift from the 1980s, when voters still firmly backed Catholic Church teachings and overwhelmingly voted against abortion and divorce.
"We're in a new country," said political analyst Sean Donnelly, who called the result "a tidal wave" that has produced pro-gay marriage majorities in even the most traditionally conservative rural corners of Ireland.
"I'm of a different generation," said the gray-haired Donnelly, who has covered Irish politics since the 1970s. "When I was reared up, the church was all powerful and the word 'gay' wasn't even in use in those days. How things have moved from my childhood to now. It's been a massive change for a conservative country."
Ireland's deputy prime minister, Labour Party leader Joan Burton, said Ireland was becoming "a rainbow nation with a huge amount of diversity." She said while campaigning door to door, she met older gay people who described how society made them "live in a shadow and apart," and younger voters who were keen to ensure that Irish homosexuals live "as free citizens in a free republic."
The "yes" side ran a creative, compelling campaign that harnessed the power of social media to mobilize young voters, tens of thousands of whom voted for the first time Friday. The vote came five years after parliament approved marriage-style civil partnerships for gay couples.
Those seeking a "no" outcome described their defeat as almost inevitable, given that all of Ireland's political parties and most politicians backed the legalization of homosexual unions.
'Never underestimate the electorate'
David Quinn, leader of the Catholic think tank Iona Institute, said he was troubled by the fact that no political party backed the "no" cause.
"We helped to provide a voice to the hundreds of thousands of Irish people who did vote no. The fact that no political party supported them must be a concern from a democratic point of view," he said.
Fianna Fail party leader Michael Martin, a Cork politician whose opposition party is traditionally closest to the Catholic Church, said he couldn't in good conscience back the anti-gay marriage side because "it's simply wrong in the 21st century to oppress people because of their sexuality."
Written by Administrator
Saturday, 23 May 2015 19:12

Paris's iconic Eiffel Tower on Friday reopened after staff working at the popular landmark staged a near one-day walkout to protest a steep increase in pickpockets targeting the plethora of tourists.
The tower, also known as the Iron Lady, was closed on Friday morning when staff said they had had enough of the "increase in pickpockets around the Eiffel Tower", saying they are regularly subject to "threats and assaults" by the thieves.
The workers demanded "formal guarantees from management that lasting and effective measures will be taken to end this scourge to which numerous tourists fall victim every day".
After a near seven-hour closure, however, La Société d'exploitation de la tour Eiffel (SETE), the firm in charge of operating the 126-year-old monument, said it had come to an agreement with the workers and that the tower had opened again, but did not provide more details on the measures agreed upon.
One of the workers that took part in the walkout told the AFP news agency that the pickpockets operating in the area commonly work in gangs of four to five people, but can at times be as many as 30. It is not unusual for staff operating the tower's elevators to warn passengers if a pickpocket is trying to blend in with the tourist crowds.
The Eiffel Tower receives around seven million visitors a year.
The Paris police department could not immediately provide the number of complaints it received from tourists targeted by thieves last year, but are expected to release the number in the coming days.
Written by Administrator
Thursday, 21 May 2015 14:26
Dolphins swimming in the oil-contaminated waters of the Gulf of Mexico after the 2010 BP spill suffered unusual lung lesions and died at high rates because of petroleum pollution, US scientists said Thursday.
The report in the journal PLOS ONE presents the strongest evidence to date that the environmental disaster that was unleashed when the BP-leased Deepwater Horizon rig exploded on April 20, 2010, pouring 4.9 million barrels of oil into the ocean, was the reason for an unusually high number of dead or dying bottlenose dolphins washing up on the shores of Louisiana, Mississippi and Alabama.
Dolphins take big, deep breaths right at the surface of the water, where oil sheens are most concentrated, and "where there is a good chance of inhaling oil itself," said lead author Stephanie Venn-Watson, a veterinary epidemiologist at the National Marine Mammal Foundation.
"Dolphins were negatively impacted by exposure to petroleum compounds following the Deepwater Horizon oil spill, and exposure to these compounds caused life threatening adrenal and lung disease that has contributed to increased dolphin deaths in the northern Gulf of Mexico."
- Unusual lesions -
Unusual lesions in the lungs and adrenal glands, which regulate hormones and stress response, were a key sign that something was wrong with dolphins in the area of the spill, according to the research which compared autopsies of 46 dolphins that were stranded and died in the spill area from June 2010 to August 2012 to a comparison population of stranded dolphins off the Gulf coast of Florida.
"We found that dolphins that died after the oil spill had distinct adrenal gland and lung lesions that were not present in the stranded dolphins from other areas," said Kathleen Colegrove, a veterinary pathologist at the University of Illinois.
"These dolphins had some of the most severe lung lesions I have ever seen in wild dolphins from throughout the US."
One in three of the stranded dolphins in the spill area had a thinned adrenal gland cortex, a rate that was significantly higher than the reference population of stranded dolphins in Sarasota Bay, Florida, in which one in 10 had such a condition.
"The thinning of the adrenal gland cortex was a very unusual abnormality for us, that has not been previously reported in dolphins in the literature," Colegrove told reporters during a conference call to discuss the findings, which are the latest in a series of research papers on dolphin health in the region after the spill.
- Bacterial pneumonia -
One in five of the oil spill dolphins had bacterial pneumonia, a serious lung disease that was severe enough to cause or contribute to the animals' deaths.
By comparison, bacterial pneumonia was found in just one in 50 of the Florida dolphins to which the autopsies were compared.
Written by Administrator
Thursday, 21 May 2015 14:11
Luz, one of the Charlie Hebdo cartoonists to survive January's Islamist attack on the French satirical magazine, on Thursday published an album recounting his life after the massacre.
Entitled "Catharsis", the album portrays some of the hardships faced by the cartoonist since the attacks that left 12 dead at the Charlie Hebdo offices: the nightmares and the police escort that accompanies him to his bed.
Luz drew the magazine's "survivors' issue" front cover -- a depiction of the prophet Mohammed under the banner "all is forgiven."
In the cartoon, the prophet holds a placard that reads "Je Suis Charlie" ("I am Charlie") a rallying call of support for the magazine that went viral and became a symbol for freedom of speech.
"One day, the ability to draw left me, at the same time as a whole bunch of friends," writes Luz in a preface to the album, referring to the horror of the events of January 7.
"The only difference was that it (writing) came back. Little by little. Both darker and more light-hearted."
After the survivors' issue, Luz -- real name Renald Luzier -- said he would no longer draw the prophet.
And earlier this week, the cartoonist announced he was leaving the paper but denied his departure was linked to internal problems at the paper that have come to the fore in the wake of the attacks.
Written by Administrator
Wednesday, 20 May 2015 19:35
Gay-themed traffic lights installed in Vienna for the 2015 Eurovision Song Contest have proven so popular that authorities have now decided to keep them for good and even turn them into t-shirts.
The Austrian capital, which hosts this year's kitsch pop competition, launched the revamped lights a fortnight ago at 120 zebra crossings as a symbol of tolerance.
Instead of the traditional single figure, they now show either a gay or heterosexual couple holding hands, along with a heart symbol.
The city confirmed on Wednesday it had ordered 2,000 t-shirts featuring the small figures in red and green on a black background.
One t-shirt costs 5 euros ($5.5).
Written by Administrator
Wednesday, 20 May 2015 19:32
French President Francois Hollande said on Tuesday there was "no question" of introducing a migrant quota system in Europe, as proposed by the European Commission.
<< Start < Prev 11 12 13 14 15 16 17

18

19 20 Next > End >>


Page 18 of 47