UK News
Top Headline
Other Headlines

  The India Club, a restaurant and bar on the Strand near London's West End, is trying to use its...
Read More...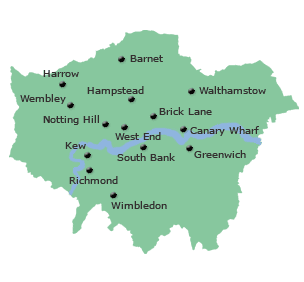 World News
Written by Administrator
Monday, 03 August 2015 19:29
A giant photo of the beloved Zimbabwean lion killed by an American trophy hunter was among images projected Saturday onto the Empire State Building in New York in a dazzling display.
The "Projecting Change on the Empire State Building" initiative was designed to raise awareness about the plight of endangered animals and was billed as a first of its kind.
An image of the lion Cecil, whose killing has sparked international outrage, was prime among animals whose pictures covered 33 floors of the southern face of one of the world's most famous landmarks in an eight-minute video loop.
New Yorkers from as far as 20 blocks away snapped pictures of the building as it lit up the nighttime sky over a steamy Manhattan.
The project was the brainchild of Louie Psihoyos, founder of the Oceanic Preservation Society and director of Oscar-winning 2009 documentary film "The Cove," which shone a grisly light on Japan's dolphin-hunting industry.
Written by Administrator
Thursday, 30 July 2015 14:57
Consumers around the world admit it: they sleep with their smartphone, take it in the shower, and would rescue the device from a fire before saving the family cat.
Those are among the findings of a seven-country survey of more than 7,000 people about smartphone habits released Tuesday by Motorola, the newly acquired division of Chinese electronics giant Lenovo.
Sixty percent of those surveyed said they slept holding their handsets -- with the highest percentages in India (74 percent) and China (70 percent). And 57 percent said they took the device into the toilet, with the highest totals from China and Brazil.
One in six smartphone users said they used their phones while showering, and more than half -- 54 percent -- said they would reach for the smartphone before saving their cat in the event of a fire.
How close are people to their devices? 22 percent said they would give up sex for a weekend before parting with their smartphone. And 40 percent tell secrets to their phones they would not reveal even to their best friend.
Written by Administrator
Thursday, 30 July 2015 14:54
It may not be considered a landmark birthday for humans, but turning 37 on Tuesday made Hong Kong's Jia Jia the oldest-ever giant panda in captivity, and she celebrated in style.
The equivalent of more than 100 years old in human terms, Jia Jia was presented with a towering birthday cake made from ice and fruit juice with the number 37 carved on top in her enclosure at the city's Ocean Park theme park.
"Jia Jia has achieved two Guinness world record titles -- the oldest panda living in captivity and the oldest panda ever living in captivity," said Blythe Ryan Fitzwilliam, adjudicator of Guinness World Records, during a ceremony at the park.
He offered her his congratulations, saying it was an "amazing longevity achievement".
Jia Jia was born in the wild in Sichuan, China in 1978 and was given to Hong Kong in 1999 to mark the semi-autonomous city's handover by Britain two years earlier.
The previous record was held by a male panda called Du Du, who was also caught in the wild and died in July 1999 at the age of 36 in a zoo in China's Hubei Province.
Written by Administrator
Wednesday, 22 July 2015 19:47
Less than half of US teenagers today are sexually active, far fewer than in the late 1980s, a US government report said Wednesday.
The findings are based on survey data spanning 1988 to 2013, called the National Survey of Family Growth, offering a glimpse at national estimates of sexual activity, contraceptive use and childbearing among teenagers aged 15–19.
"In 2011–2013, 44 percent of female teenagers and 47 percent of male teenagers aged 15–19 had experienced sexual intercourse," said the report by the National Center for Health Statistics.
"The percentage has declined significantly, by 14 percent for female and 22 percent for male teenagers, over the past 25 years."
In 1988, 60 percent of teenage boys and 51 percent of teenage girls were sexually active.
The lowest points were seen in the 2006-2010 range for females, with 43 percent saying they had had sex at least once.
For males, the lowest number was 46 percent in 2002.
When researchers separated the data by age, they found that 15-year-olds were the least likely to have had sex (about 15 percent).
The likelihood of sexual activity increased over time. Almost two in three 19-year-olds have experienced intercourse at least once, the report said.
The declining rates of sexually active youth coincide with previous research that has found a big drop in the teen birth rate.
Written by Administrator
Sunday, 19 July 2015 20:25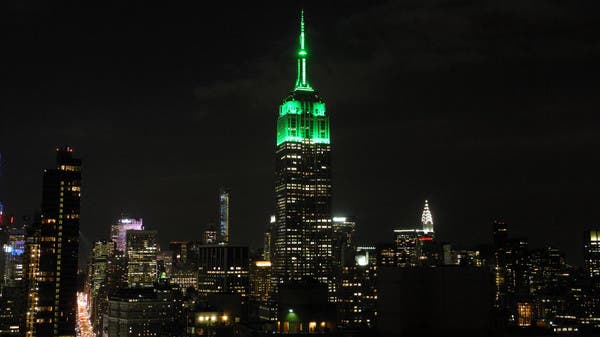 New York's Empire State Building was lit in green late Friday to celebrate the Eid al-Fitr holiday that marks the end of Ramadan.
The green light will shine until the famous skyscraper closes to the public at 2:00 am (0600 GMT), when the building traditionally turns out its lights.
The skyscraper has carried out the tradition "for several years now -- it is an annual lighting," a building spokeswoman told AFP.
The Empire State Building famously shines specific colors for a number of religious holidays -- pastel shades for Easter, blue and white for Hanukkah, and red and green for Christmas.
It also has marked a number of events -- red, white and blue for the US women's World Cup victory, rainbow colors for gay Pride Week, and blue, white and purple for World Oceans Day on June 8.
Written by Administrator
Friday, 17 July 2015 15:22
Copenhagen says it is on track to become the world's first carbon neutral capital by 2025, but even after emissions fell more than expected some critics dismiss the plan as a vanity project.
The Scandinavian city launched its carbon neutrality scheme in 2009, when it hosted the UN Climate Change Conference.
Visitors to the Danish capital quickly become aware of its clean energy credentials: one of the first things seen while flying into the airport is an offshore wind farm.
After they have landed, one of Europe's newest and most modern metro systems takes tourists into the city centre, and once there, many of them come dangerously close to a cyclist hurtling down one of Copenhagen's many cycling lanes.
While the 2009 climate meeting ended in failure, Copenhagen has so far managed to cut emissions more than expected.
Carbon emissions were to have fallen by 20 percent in 2015 from the 2005 level. But by 2014 they were already down by 31 percent, and this despite the city's population growing by 15 percent in the same period.
Some of those gains were due to a series of unusually mild winters, meaning people used less energy for heating. There were also more windy days than projected, resulting in more energy from the city's wind turbines.
"The big changes will take place between 2016 and 2018. That's when our power stations will be converted from traditional fuel to fossil free fuel," said Morten Kabell, the city's mayor for technical and environmental affairs.
Around three quarters of the emission cuts will come from switching to green energy. Out of the total reduction, 43 percent will come from burning waste and biomass -- mostly from wood -- instead of coal in power plants. Another 42 percent will come from adding more wind turbines to the power grid.
- Criticism -
Both measures have been criticised by experts.
Biomass made from wood is considered to be carbon neutral by the EU since the new trees that are planted will eventually absorb the carbon emissions that came from burning the ones that were cut down.
However burning wood is only carbon neutral if the land is reforested, and even then there is a time lag of up to 100 years before the carbon "debt" has been neutralised by new trees.
In the meantime they contribute to rising carbon dioxide emissions. If the wood is shaped into pellets and shipped overseas its carbon footprint grows further.
To claim biomass was carbon neutral amounted to "a falsification of the accounts," said Klaus Illum, an energy consultant a vocal critic of Copenhagen's 2025 target.
Kabell said that he was personally against using biomass to reach the 2025 target, but added that the city had taken steps to ensure it only used sustainably sourced wood.
The other major component of Copenhagen's switch to clean energy involves erecting more than 100 wind turbines in and outside the city, which on windy days would produce enough energy to sell surplus power to other parts of Denmark.
That will help the capital offset its remaining carbon emissions, but once all of Denmark's heating and electricity needs are met from renewable sources in 2035, it will have to look abroad to get credits to be able to claim it is carbon neutral.
Written by Administrator
Tuesday, 14 July 2015 21:11
The Silk Road trading centre of Kashgar has been Muslim for centuries, but despite hordes of people thronging the main bazaar, Gulnur's headscarf shop had barely any customers.
As violence increased last year in China's far western region of Xinjiang, home to mostly Muslim Uighurs, authorities banned veils and other Islamic coverings -- wreaking havoc on her business.
"We're all branded as terrorists because of a few bad people," said Gulnur, who is Uighur. "The Chinese don't understand that we're not all the same.
"Regulations like this will only alienate people," she added.
It is an example of the challenges Beijing faces pacifying the region, where Uighurs accuse the Chinese government of discrimination and restrictions on language, culture and religion.
Xinjiang shares a border with Afghanistan and Pakistan and is culturally closer to Central Asia than China's Han heartland.
Authorities blame the violence -- which has increased in intensity and spread beyond the region in recent years, with more than 200 people killed in 2014 -- on Islamist separatists.
In the past year many forms of Islamic dress have been banned and beards ruled out for young and middle-aged men as Beijing works to root out what it calls "religious extremism".
Posters throughout the region list the prohibited "five abnormal appearances": face veils, burqas, young women in tight headscarves, the beard restrictions, and any clothing with a crescent moon and star logo akin to the Turkish flag.
Written by Administrator
Wednesday, 15 July 2015 20:28
Two Russians and an American in orbit commemorated Wednesday the 40th anniversary of the Apollo-Soyuz mission, when a "handshake in space" brought the two Cold War rivals closer together.
The three delivered a video address to mark the 1975 event as they floated side by side in the International Space Station (ISS), a show of fellowship at a low point in US-Russian relations today.
Bilateral ties are at their lowest ebb in decades, and space remains one of the few areas of dialogue.
Astronaut Scott Kelly and cosmonauts Gennady Padalka and Mikhail Kornienko took turns hailing the historic mission, which saw two rockets blast off in the United States and Soviet Union on July 15, 1975.
Two days later they docked in space and the three Americans and two Soviets exchanged gifts and hugs in the first symbolic step away from decades of rivalry.
It was "the first real cooperation in space of -- at that time -- two irreconcilable enemies," Padalka, the current commander of the ISS, said in the video. It can be viewed on the Russian space agency's YouTube page:https://www.youtube.com/watch?v=uqKtFAAARwY#t=162.
Written by Administrator
Monday, 13 July 2015 21:12
Pope Francis on Monday joked that he did not have to "take drugs" when questioned by a journalist as to the secret of his energy during a whirlwind tour of three Latin American countries.
The 78-year-old pontiff delivered about two dozen speeches and said several masses during a weeklong trip to Ecuador, Bolivia and Paraguay.
"You would like to say that I take drugs!" he said in jest, speaking in the plane flying him back to Rome from Asuncion, Paraguay's capital.
"Mate is what helps me," he said, referring to a traditional caffeine-infused beverage popular in the pope's native land Argentina.
"I have never tried coca. That should be made clear," he said, smilingly after Bolivian authorities said they did not exclude him chewing coca leaves to deal with the altitude in La Paz, perched 3,600 metres (11,800 feet) above sea level.
Written by Administrator
Sunday, 05 July 2015 10:35
The historic vineyards, wine cellars and champagne houses where the world's most famous sparkling wines are produced were listed as a world heritage site by UNESCO on Saturday.
In a double victory for French wine, corks were also popping in Burgundy after its vineyards were crowned with the same prestigious distinction by the UN cultural body in the German city of Bonn.
It picked out the Avenue de Champagne in Epernay, where the grand houses sit atop miles of cavernous cellars where millions of bottles of bubbly are aged.
There was special mention too of the village of Hautvilliers, in whose abbey as legend has it the monk Dom Perignon first invented the double fermentation technique that gives champagne its fizz. UNESCO said the champagne world heritage status covers "the places sparkling wine was developed using a second fermentation method in the bottle from the beginning of the 17th century until its early industrialisation in the 19th century."
The rolling hills of the northern French Champagne region, where the grapes for the sought-after wine are grown, already contain some of the most expensive agricultural land in Europe.
But inclusion on UNESCO's vaunted list can bring further economic benefits, because as well as being a powerful tourist draw, world heritage sites are eligible for financial assistance towards preservation.
In Burgundy, UNESCO recognised the uniqueness of the vineyards of the Cote de Nuits and the Cote de Beaune south of the city Dijon which produce some of the finest red wines in the world made from pinot noir and chardonnay grapes.
<< Start < Prev 11 12 13 14 15

16

17 18 19 20 Next > End >>


Page 16 of 47