UK News
Top Headline
Other Headlines

  The India Club, a restaurant and bar on the Strand near London's West End, is trying to use its...
Read More...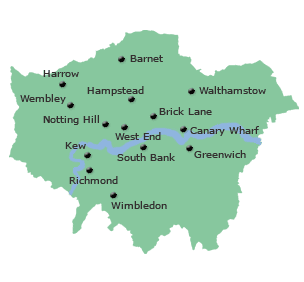 World News
Written by Administrator
Wednesday, 12 August 2015 08:39
Now 73 and sitting in his Tokyo home, Yohachi Nakajima fights back tears when he thinks of his Chinese adopted mother and the farming village he once called home -- a boy lost inside imperial Japan's crumbling empire.
He was just three years old when Tokyo surrendered on August 15, 1945, ending World War II but also leaving about 1.5 million Japanese stranded in Manchukuo, Tokyo's puppet regime in northeastern China.
Farmers, labourers and young military reserves had migrated into the region from the early 1930s, attracted by government promises of a better life as Japan marched across Asia in a brutal expansionist campaign.
Nakajima's father, Hiroshi, was among those drawn to Manchukuo, but the frontier life proved miserable and the elder Nakajima was drafted into the military just three weeks before Japan's surrender. His fate is unknown.
Ill and poverty-stricken, Nakajima's mother sought out a local family to care for her son.
"Japan was an invader for them, clearly," Nakajima, who now lives in Tokyo, told AFP.
"It must have been pure humanity that convinced them to adopt and raise me, a child of the aggressor."
The malnourished boy, stomach bulging from starvation, was brought into the centre of the village as curious locals looked on.
One woman, Sun Zhenqin, volunteered to be his guardian and soon gave her scrawny charge a new name, "Lai Fu" (good luck coming).
"She would feed me from her mouth and gently massaged my stomach," Nakajima said.
"She was a midwife. It must have been almost on impulse that she took me in."
- 'Pearl in the palm' -
After Emperor Hirohito announced his country's surrender, the situation for Japanese migrants trapped in northeastern China deteriorated, with tens of thousands dying of hunger and disease as a frigid winter set in later in the year.
Some migrants-turned-refugees resorted to mass suicide, cramming into small houses that they blew up with grenades, while roving groups of sword-wielding male migrants stabbed women and children to death to end their suffering.
It is believed that just a handful of children were adopted by local families. Many others died of starvation, sickness and some were even killed by fellow Japanese out of mercy. There are no reliable statistics on how many survived.
The mother of Sun Shouxun, 58, a Chinese man who now lives in the northeastern city of Changchun, was one of those who took in a Japanese child.
He described his adopted Japanese sister as "a pearl in the palm" for his loving parents.
"Public opinion at the time was rather strong against raising a Japanese child and our relatives also opposed it, but my mother insisted on doing so," he said.
It is not known exactly how many Japanese children found new homes in China like Nakajima and Sun's sister, but Tokyo has confirmed just over 2,800.
Nakajima returned to Japan when he was 16 and afterwards spoke just once with his adopted mother, in 1966, during a trip to China when he acted as an interpreter on a cultural exchange.
However, the country, by then in the grips of the chaotic Cultural Revolution, was largely closed to foreigners and Nakajima only made brief contact by telephone with Sun who could only shout "Lai Fu! Lai Fu!" before the call got cut off.
The two never talked again and Sun died in 1975.
- 'No phone calls, no letters' -
Tokyo's efforts to repatriate those left behind in China only began several years after 1972, when it normalised diplomatic ties with Beijing.
Written by Administrator
Monday, 10 August 2015 11:53
New Zealanders were presented with 40 flag options Monday as the country moved a step closer towards voting on whether it wanted to change its national standard.
The government-appointed panel overseeing the project released its long list of designs, chosen from more than 10,000 public submissions.
The 40 will now be subject to further scrutiny, including an intensive intellectual property review, before being whittled down to four to be put to a public vote later this year.
A second referendum is planned for next year when the country will choose between the existing flag -- which features Britain's Union Jack -- and the most popular new design.
Project head John Burrows said the potential new flag had to be unmistakably from New Zealand and "celebrate us as a progressive, inclusive nation that is connected to its environment, and has a sense of its past and vision for its future".
"It is important that those designs are timeless, can work in a variety of contexts, are simple, uncluttered, balanced and have good contrast."
Common themes among the 40 flag offerings are silver ferns, the symbol used by New Zealand sports teams, and the Southern Cross constellation. Colour schemes are predominantly red, black or blue, and white.
Written by Administrator
Monday, 10 August 2015 11:39
A draft of Japanese Prime Minister Shinzo Abe's statement to mark the 70th anniversary of the end of World War II includes the word "apology", public broadcaster NHK reported Monday.
The closely-watched remarks -- expected on Friday -- will be heavily scrutinised by China and Korea, which dispute Tokyo's version of its wartime history and who are waiting to see if Abe repeats earlier apologies for Japan's militarism in the 20th century.
NHK said an original draft of Abe's statement included the words "apology" and "aggression".
Those words appear in a landmark 1995 statement by then premier Tomiichi Murayama, who expressed "deep remorse" and a "heartfelt apology" over Japan's actions.
The so-called Murayama Statement said Japan "through its colonial rule and aggression, caused tremendous damage and suffering to the people of many countries, particularly to those of Asian nations".
Also Monday, the right-leaning Sankei newspaper said Abe was likely to use the word "aggression", though not necessarily linking it to Japan's warring.
Written by Administrator
Saturday, 08 August 2015 19:53
A rare Burgundy has emerged as the world's most expensive wine at more than $15,000 a bottle, and it is not a Romanee-Conti, according to the WineSearcher website.
Instead it is a Henri Jayer wine with the $15,195 (14,254 euro) price tag, and Bordeaux's top-of-the-line Petrus is far down the list at 18th place.
It is a 1985 Richebourg Grand Cru created by Jayer, a winemaker widely considered a visionary in the business who died in 2006 aged 84.
WineSearcher, founded in London in 1999, released the annual list this month of the 50 most expensive wines in the world based on price lists from nearly 55,000 wine merchants.
Written by Administrator
Friday, 07 August 2015 16:03
Most teenagers in the United States start the school day too early each morning, robbing them of the sleep they need to concentrate properly and remain healthy, according to a study.
Fewer than one in five middle and high schools in the United States start at 8:30 am or later, as recommended, according to data from the Centers for Disease Control and Prevention (CDC).
Research from the American Academy of Pediatrics (AAP) has found that adolescents are biologically programmed to stay asleep longer than adults.
Depriving teens of that sleep could wreak havoc on their academic performance, the CDC said in its Morbidity and Mortality Weekly Report.
"Getting enough sleep is important for students' health, safety, and academic performance," said Anne Wheaton, lead author and epidemiologist in CDC's Division of Population Health.
"Early school start times, however, are preventing many adolescents from getting the sleep they need."
In 2014, the AAP urged secondary schools not to begin classes until 8:30 am to give teens the 8.5 to 9.5 hours of nightly sleep they need.
But only 17.7 percent of US high schools actually start at the recommended hour.
Written by Administrator
Friday, 07 August 2015 05:45
Singapore marks its 50th anniversary on Sunday celebrating a remarkable transformation from colonial backwater to regional powerhouse, but analysts say the festivities are unlikely to silence rumbling discontent ahead of expected elections.
The nationalistic celebrations are the high-point of a year of jubilee events and will be marked with a huge military parade, fireworks display and video tribute to late founding father Lee Kuan Yew, whose death in March prompted a national outpouring of grief.
More than a quarter of a million people are expected to take to the streets to attend the commemorations, reflecting the widespread pride felt by many residents at the city-state's achievements over the past half century.
But behind the highly choreographed events, the opposition is keen to tap into voter anxiety ahead of elections expected in September and pressure the government to ease strict political controls credited with keeping the ruling People's Action Party in power.
Singapore's birth as a nation state came on August 9, 1965, when it was ejected from the Malaysian federation following a stormy two-year union.
It has since gone on to surpass far larger neighbours Malaysia and Indonesia in terms of development and military power.
And although several metrics, such as home ownership of more than 90 percent and per capita gross domestic product of $56,284 in 2014, put Singapore among the most advanced societies in the world, critics say its success has come at a steep cost.
The recent jailing of teenager Amos Yee for insulting Christianity in a video tirade against Lee, as well as a defamation suit against an activist who accused the current prime minister of misusing state pension funds, have been held up as examples of the government's intolerance for dissent.
- Feel-good factor -
Analysts have widely predicted that Lee's son, Prime Minister Lee Hsien Loong, 63, will call snap elections for September 12 in the hope of harnessing the celebratory mood and extending the PAP's uninterrupted five and a half decades in power.
But the party, which suffered significant losses in 2011 elections, will have to contend with a series of voter gripes, including the high cost of living, immigration policy, rising healthcare costs and one of the widest incomes gaps in the world.
Written by Administrator
Thursday, 06 August 2015 09:47
Asian stocks were mixed on Thursday, as gains on Wall Street drove trading in Tokyo but patchy US economic data fed wider uncertainty in the region.
The Institute for Supply Management said Wednesday the US service sector expanded 4.3 percent in July to a record high, but payroll firm ADP estimated the US private sector added 185,000 jobs in July, below analysts' estimate for 220,000 additional jobs.
Tokyo rose 0.24 percent to finish up 50.38 points at 20,664.64, while Seoul lost 0.81 percent, or 16.47 points, on losses from technology firms and mobile carriers to end the day at 2,013.29.
Sydney slid 1.13 percent to close down 63.9 points at 5,610.10 due to higher than estimated unemployment figures and a major bank's share sale.
Shanghai fell 0.84 percent following a sharp drop in opening trade, while Hong Kong was down 0.58 percent in mid-afternoon trading.
The US data strengthened the case for an earlier interest rate hike from the Fed, analysts said, weakening the yen and providing a boost for Japanese stocks.
A weak yen is positive for Japanese exporters but pushes up import costs.
"The weaker currency will be a tailwind for Japanese stocks. We'll still see a focus on individual earnings results," Yutaka Miura, a technical analyst at Mizuho Securities, told Bloomberg News.
The Bank of Japan begins a two-day meeting Thursday, with all eyes on signs of when policymakers may launch further easing measures.
Australian equities fell after ANZ Bank announced a share sale worth Aus$2.5 billion ($1.8 billion), while the Aussie dollar weakened after unemployment unexpectedly jumped to 6.3 percent in July.
Analysts floated the possibility of an interest rate cut following the spike in joblessness, which came despite a hiring surge.
"The market is downplaying stronger jobs growth given the rise in unemployment," Kieran Davies, chief economist at Barclays Plc in Sydney, told Bloomberg News. "I see a risk of a further rate cut given the Australian dollar still looks overvalued."
Australia's unemployment rate has edged up over the past year to its highest in almost a decade, while wages growth has been weak and business investment outside the mining sector remains soft.
Written by Administrator
Wednesday, 05 August 2015 08:28
Australia is leading the hunt for Malaysia Airlines flight MH370 which is thought to have gone down in the southern Indian Ocean, with experts in France due to examine Wednesday a wing part that washed up on La Reunion island.
The national science agency, CSIRO, along with the Australian Transport Safety Bureau, has performed drift modelling based on their current search zone for the jet that vanished last year en route from Kuala Lumpur to Beijing with 239 people on board.
Here are some of their insights released Wednesday:
Q. What happens when a plane crashes into the ocean?
A. There is almost always some debris left floating after an aircraft crashes in water. The opportunity to locate and recover debris from the sea surface diminishes rapidly over the first few weeks from the time of a crash. Thereafter, some less permeable items of debris will remain afloat for a longer period but they will be increasingly dispersed.
Q. What type of debris from a plane is likely to float?
A. Items designed to float include seat cushions, life jackets, escape slides. Many items from the cabin, such as cabin linings and tray tables, which are made of low density synthetic materials, can also remain buoyant. Similarly, aircraft structural components may entrap enough air to remain afloat for reasonable periods and have been commonly found on the water's surface following a crash.
Q. How long does debris stay afloat?
Written by Administrator
Tuesday, 04 August 2015 20:06
A New York woman delivered a healthy baby girl at the World Trade Center commuter station on Tuesday, the first birth at the site since the 9/11 attacks, officials said.
The woman from Queens, who went into labor at full term, gave birth at the World Trade Center PATH station at 2:30 am, assisted by Port Authority police officers.
The baby girl is called Asenat and weighs six pounds, 14 oz (3.1 kilos). She was delivered by Officer Brian McGraw on the mezzanine concourse of the station, a spokesman for the Port Authority of New York and New Jersey, which operates the station, said.
"The woman stated she felt the baby coming and the officers prepared the area and aided for a possible birth," the Port Authority said in a statement.
"Emergency Medical Services arrived on the scene and within a couple of minutes the woman delivered a baby girl," it added.
Asenat, her parents and her two-year-old brother were transported to Beekman Downtown Hospital in lower Manhattan.
Joe Pentangelo, a spokesman for the Port Authority, said she was the first baby born at the World Trade Center since original twin towers were destroyed in the September 11, 2001, attacks.
Written by Administrator
Tuesday, 04 August 2015 15:28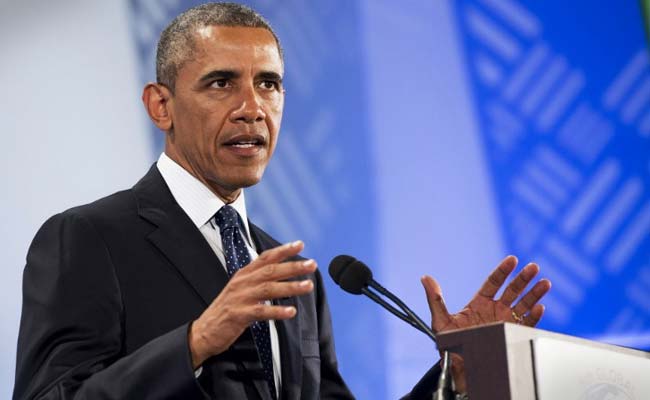 President Barack Obama's plan to slash electricity-generated CO2 emissions was welcomed Tuesday as a courageous step towards a lower-carbon future, but not yet enough to brake dangerous planet warming.
Politicians and analysts said Obama's Clean Power Plan, which faces fierce opposition in Republican quarters back home, should foster global goodwill and spur the international effort to pin down a climate rescue pact by year-end.
But much more was needed, from the US and other nations, to get the world on track to meet the UN goal of limiting average global warming to two degrees Celsius (3.6 degrees Fahrenheit) over pre-Industrial Revolution levels, they warned.
French President Francois Hollande said the first plan ever to limit US power plant emissions would be a "major contribution to the success" of the November 30-December 11 UN conference his country will host to ink a new global climate deal.
Hollande hailed Obama's "courage" in the face of Republican recriminations and the threat of legal action by the lobby group American Coalition for Clean Coal Electricity.
Obama announced Monday that power plant owners must cut carbon dioxide emissions by 32 percent from 2005 levels by 2030.
<< Start < Prev 11 12 13 14

15

16 17 18 19 20 Next > End >>


Page 15 of 47