UK News
Top Headline
Other Headlines

  The India Club, a restaurant and bar on the Strand near London's West End, is trying to use its...
Read More...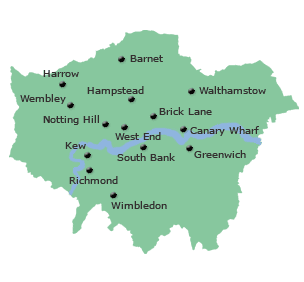 World News
Written by Administrator
Thursday, 03 September 2015 21:19
The International Monetary Fund said Thursday that the Federal Reserve has the room to hold off from raising interest rates for the moment amid a "pretty bumpy" global economic situation.
Written by Administrator
Tuesday, 01 September 2015 17:49
Most seabirds have already eaten plastic in the oceans, and scientists project that 99 percent will have done so by 2050.
Plastics are pervasive in the world's waters due to pollution, and birds -- including albatrosses, penguins and gulls -- can mistake brightly colored bottle tops or other fragments for food.
Birds can become sick and die if they ingest too much plastic.
Researchers reviewed studies on 135 bird species between 1962 and 2012, then made projections based on the currently known level of plastics in the oceans.
"For the first time, we have a global prediction of how wide-reaching plastic impacts may be on marine species -- and the results are striking," said Chris Wilcox, senior research scientist at Australia's Commonwealth Scientific and Industrial Research Organization (CSIRO).
"We predict, using historical observations, that 90 percent of individual seabirds have eaten plastic. This is a huge amount and really points to the ubiquity of plastic pollution."
Research done in the early 1960s showed that, back then, less than five percent of seabirds had ingested plastic.
But that number has soared in recent decades, reaching 80 percent in 2010, with even more birds likely to be affected in years to come, the study found.
"We predict that plastics ingestion is increasing in seabirds, that it will reach 99 percent of all species by 2050, and that effective waste management can reduce this threat," said the study in the Proceedings of the National Academy of Sciences (PNAS), a peer-reviewed US journal.
Ever since commercial plastic production began in the 1950s, production has doubled every 11 years, according to background information in the article.
"Thus, between 2015 and 2026, we will make as much plastic as has been made since production began," said the study.
Scientists have documented concentrations of up to 580,000 plastic pieces per square kilometer in the world's oceans.
But the full extent of plastics' impact on birds is not yet known.
Written by Administrator
Monday, 31 August 2015 18:55
Barack Obama arrives in Alaska on Monday for a trip aimed at highlighting the pace of climate change - but not everyone in this oil-rich state is welcoming the US president with open arms.
Rising sea levels, shrinking glaciers, melting permafrost: the effects of climate change are stark in this vast but sparsely populated state.
Obama, who will speak at the closing of an international conference on the Arctic, wants to shore up public support to tackle what he calls "one of the greatest challenges we face this century."
His visit comes just months before a crucial conference in Paris -- known as COP21 -- in December that will aim to cap global temperature increases by two degrees Celsius (3.6 degree Fahrenheit) over pre-industrial levels.
"What's happening in Alaska is happening to us," Obama said before leaving Washington. "It's our wakeup call. And as long as I'm president, America will lead the world to meet the threat of climate change before it's too late."
Obama, who will visit glaciers and also meet fishermen who work the front lines of a changing environment, is clearly looking for strong images to highlight his message.
Written by Administrator
Saturday, 29 August 2015 20:37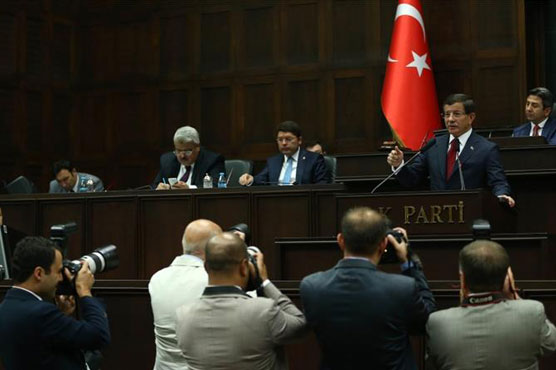 Turkish President Recep Tayyip Erdogan on Friday approved the makeup of the provisional government that will run the country until November 1 elections, including for the first time pro-Kurdish MPs.
"Our president... approved the interim cabinet formed under the leadership of Prime Minister Mr Davutoglu," the presidency said in a statement after a nearly one-hour meeting between Erdogan and Premier Ahmet Davutoglu.
The two pro-Kurdish lawmakers are from the Peoples' Democratic Party (HDP), marking the first time a Kurdish party has been represented in the government.
The newly appointed cabinet will not have to undergo a vote of confidence in parliament, as required in the constitution. The president's approval is considered enough for interim governments.
Erdogan called new elections after Davutoglu -- whose ruling Justice and Development Party (AKP) lost its overall majority in parliament in June polls -- failed to form a coalition government with the opposition.
He appointed Davutoglu to form an interim "election government" which according to the constitution must be made up of all parties represented in parliament.
It is the first time in modern Turkish history that post-election talks on forming a coalition government have failed.
The cabinet spots are divided up according to the parties' share of seats in parliament -- with 11 going to AKP, five to the second-placed Republican People's Party (CHP) and three a piece to the Nationalist Movement Party (MHP) and the pro-Kurdish Peoples' Democratic Party (HDP).
Written by Administrator
Thursday, 27 August 2015 18:37
In half a century of space travel more than 500 people have glimpsed the Earth from the unique vantage point of the cosmos, yet no black African has been among them.
Now a Nigerian and two South Africans are in a race to become the first after being shortlisted in a global talent search to send a "young icon of the future" into the heavens.
The winner will undergo intense training, experiencing extreme G-forces and weightlessness before taking off in American developer XCOR's Lynx spacecraft, on a voyage loosely envisaged for next year.
Among the three is Freeman Osonuga, who is competing with 30 hopefuls shortlisted for the Rising Star Programme run by talent agency Kruger Cowne and the One Young World charity, both based in London.
"It feels great, being on the verge of making history. And to be in a position to inspire a generation and the continent," said Osonuga, a doctor at a teaching hospital in Lagos, Nigeria's largest city.
"It would be a rare opportunity to be a beacon of hope to the continent, that truly we can literally reach for the stars and fulfil our potential."
Osonuga, who grew up in poverty in the southeastern state of Ogun, the youngest of six children, is no stranger to risk.
The 30-year-old returned in May from six months in Sierra Leone as part of the African Union's Ebola response team, for which he was given the country's Meritorious Service Award.
He acknowledges the danger in which he placed himself but maintains that "every effort to save fellow human lives" is worth the potential pitfalls.
"My risk-taking ventures aren't just for pleasure or fun, but for humanitarian purposes," said the medic, who told AFP he had always wanted to experience weightlessness.
- Goose bumps -
XCOR offers one-hour flights for $95,000 (84,000 euros) on a shuttle that takes off from the Mojave Desert in California. It has already sold hundreds of tickets, although it has yet to start commercial trips.
Its Lynx Mark II spacecraft is capable of carrying a pilot and a passenger over the 100-kilometre (62-mile) limit known as the Karman line -- the border between the atmosphere and outer space.
Written by Administrator
Wednesday, 26 August 2015 10:53
Deep in the pristine Amazon jungle, Brazil's newest skyscraper has a mission unlike any other: to save the world.
The white and orange metal frame called Amazon Tall Tower Observatory, or ATTO, is a bold new tool in the push to understand climate change and the vital role of rainforests.
At 325 meters (1,066 feet), the ATTO is a meter (3.3 feet) higher than the Eiffel Tower and a good bit taller than London's loftiest building, the Shard.
But instead of the typical city din of honking horns and engines, the loudest noise around the skinny structure is the chatter of cicadas and tropical birds.
Built in the Uatuma nature reserve, 350 kilometers (217 miles) from the city of Manaus and reachable only after hours of rough roads and a boat ride, the ATTO is seriously remote -- and for the climate scientists that's the point.
"Being far from towns and man's influence ensures we can collect relatively pure data," said Meinrat Andrae, director of the Max Planck Institute of Chemistry, which is partnering with Brazilian research agency Inpa on the German-Brazilian funded project.
The Amazon is seen as a big piece of the global warming puzzle, since trees are a key weapon in safely capturing destructive carbon gasses. And at 3,000 kilometers wide, the Amazon is the greatest of all rainforests, known to many as the lungs of the world.
"Thanks to this tower we'll be able to better understand the role of the Amazon, its effect on the local climate and also on the global climate," said Antonio Ocimar Manzi, one of the Brazilian scientists.
Written by Administrator
Wednesday, 26 August 2015 10:42
European markets joined Asia on a roller-coaster session Wednesday, as China's interest rate cut showed no sign of ending a crisis fuelled by fears over stalling growth in the world's number-two economy.
Frazzled investors sent Europe's top indexes falling by more than one percent in opening trade after a choppy session on Asian bourses, and analysts predicted more turbulence ahead.
China's central bank reduced interest rates and slashed the amount of money banks need to hold in reserve on Tuesday -- its second such double move in two months -- in a bid to stoke growth.
The measures are not only aimed at boosting boost cash flow in China, but also to revive confidence that Beijing can steer the economy away from a hard landing and keep global growth on course.
The cuts initially fuelled a rebound in Europe but optimism fizzled by the end of US trading, and on Wednesday Asian markets see-sawed in nervous trade.
"The struggle between gains and losses suggests that the market doesn't really know what to make of the policy move yet," Bernard Aw, a strategist at IG Asia, told Bloomberg News.
China's benchmark stock index fell 1.27 percent, or 37.68 points, to 2,927.29, after a day that saw it veer wildly from between losses and gains of around four percent.
Other Asian shares were mixed, with Tokyo surging 3.20 percent, Seoul closing up 2.57 percent and Sydney adding 0.69 percent, while Hong Kong followed Shanghai down to close 1.52 percent lower.
"The equity market roller-coaster continues," said TrustNet analyst Tony Cross as Frankfurt, Paris and London all lost ground after Tuesday's strong gains.
"It's Wall Street's slump... that appears to be setting the pace for the UK market and, as is often the way after these excessive moves, this volatility appears likely to be with us for some time yet."
- 'Full-blown crash' -
Chinese stocks have lost more than 40 percent of their value since a year-long, debt-fuelled rally collapsed in June, prompting Beijing to unleash unprecedented market support measures, including using state-backed vehicles to buy up shares.
While the slump in Shanghai may have a limited impact on the broader economy -- worth some 13 percent of world output -- it reflects investors' views that the sky-high valuations of quoted companies are not justified.
Written by Administrator
Friday, 21 August 2015 07:49
They allow you to climb the steepest streets of Madrid without sweating, even on sultry summer days: more than 50,000 residents of the Spanish capital have signed up for a public electric bike share system.
In the shadow of the San Ildefonso church in the heart of Madrid, Anne Stauder, a tourist from Luxembourg, is trying out a BiciMAD bike for the first time.
"We came from Luxembourg with our four bicycles inside our car -- my children, my husband and me -- and we have visited the city like that for 10 days. But I wanted to try the electric bike because Madrid is hilly," the 44-year-old said.
The white bicycles work just like a regular bike but an electric motor kicks in to help with pedalling, and most importantly it give an extra push up hills.
The city of some three million people launched its electric bike share system in June 2014.
While other European cities like London and Paris set up shared bicycles schemes earlier, Madrid is the first major city to offer a system that only uses electric bicycles.
The argument behind BiciMAD is that with only regular bikes, they accumulate in low-lying areas and need to be shuffled around by trucks to redistribute them to higher ground -- as happens in Barcelona.
Margot Bonilla, a 28-year-old IT technician, started using the electric bikes in July and no longer uses the metro to get around the city.
"You exercise, you don't pollute and you move around fast. It's just a bit expensive for my taste," she said.
An annual membership to the bike sharing scheme costs 25 euros ($27.7) while renting a bicycle costs 50 cents during the first half hour, then 60 cents for the next half hour.
By comparison a ride on the Madrid metro costs 1.5 euros for travel in the centre of the city.
Another problem is a lack of bicycles, Bonilla added.
"Yesterday I had to walk home because I went to two stations and did not find any," she said, repeating a common complaint from regular users of the system.
- Vandalised and stolen -
The city rents the bicycles from Spanish firm Bonopark, which since 2013 has supplied electric bicycles for a similar scheme in the northern Spanish city of San Sebastian.
"We have a thousand bicycles available at 160 stations right now," said the head of the BiciMAD system, Joaquim Jimenez.
Written by Administrator
Wednesday, 19 August 2015 07:55
Two American women will on Friday become the first female soldiers to graduate from the elite and hugely demanding Ranger School, the US Army announced.
"Congratulations to all of our new Rangers. Each Ranger School graduate has shown the physical and mental toughness to successfully lead organizations at any level.
"This course has proven that every soldier, regardless of gender, can achieve his or her full potential," Secretary of the Army John McHugh said Monday.
"We owe soldiers the opportunity to serve successfully in any position where they are qualified and capable, and we continue to look for ways to select, train, and retain the best soldiers to meet our nation's needs," he added.
Nineteen women began the rigorous training program in April but 17 were eliminated.
Written by Administrator
Thursday, 13 August 2015 08:17
South Korea announced Wednesday a series of heavy-weaponry, live-fire military drills with the United States as part response to a recent landmine attack blamed on North Korea.
Four exercises, involving tanks, howitzers, attack helicopters and fighter bombers, will be held in the coming weeks in an area around 30 kilometers (18 miles) south of the North Korean border, the defence ministry said.
"This will show our preparedness to retaliate against any provocative acts, including such a treacherous act of aggression as the landmine attack", a ministry spokesman said.
The first drill was to take place later Wednesday, with the last one conducted towards the end of the month.
<< Start < Prev 11 12 13

14

15 16 17 18 19 20 Next > End >>


Page 14 of 47