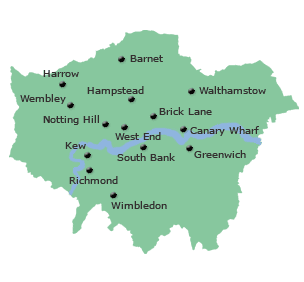 UK news
Written by Administrator
Sunday, 30 January 2011 13:42
Chairman of the Supervisory Board of Finansovyi Soyuz Bank (FSBank) considers that bringing up the issue of the national banking system with the international community is a hasty decision made by the Association of Ukrainian Banks. This was stated by Dmitry Fomenko, Chairman of the FSBank Supervisory Board, at a public meeting in the Brussels Center for European Democracy Studies. "Such steps taken by Ukrainian bankers contravene the conventional ethics of relationship between a banking system and government and could give rise to mistrust of international community in all Ukrainian financial and banking system. It's hard to imagine that, for example, Swiss bankers could ever complain to international organizations about their national government. Who will take such banks and all our financial system seriously outside Ukraine after that?" the banker stressed in his speech.
Mr. Fomenko thinks that the bankers' having submitted a complaint about the draft law #0884 on bringing amendments to banking laws to the European Commissioner for Enlargement and European Neighbourhood Policy speaks for their sense of powerlessness and disbelief to strike a compromise, and that their address is unlikely to solve the problem. "Instead of seeking opportunities to participate in discussion of this law in Ukraine, the group of bankers tries to complain and find a kind patron abroad. At present, financial sector reforms are held globally. Experts consider them to be the deepest reforms ever put in place for several past decades. Increase of the charter capital can become one of the ways to consolidate the bank capital and it will enable to stabilize the situation in the banking system. The bank capitalization growth can also improve the protection of depositors and customers of lending financial institutions. However, bankers are aware of the correlation between the regulatory capital and a real reliability of a bank by the example of the collapse of large banks, as the regulatory capital is often created with so called instrumental methods," Dmitry Fomenko underlined.
"It's worth mentioning that it's not a remedy, because some available instrumental techniques and methods allow for creating financial fakes that give a deceptive impression of a real bank capitalization, which may cause directly contrary results. I think, the results will not take long to appear, taking into account the legerity acquired by our leading bankers in recent years. They can also use the artificial augmentation of capital by issuing loans to investors worth the amount of the bank capital. So, a transparent dialogue between government and the banking community is required to reach a real reliability. Besides, a financial situation in Ukraine is intricate. Unfortunately, Ukraine cannot enjoy the backing of powerful EU countries as, for example, Greece can, and we'll have to tackle problems alone if something serious occurs. The government has proved it can meet halfway, as it was with businessmen protests against the tax reform. The same situation can happen in the bankers' case if banks do want to begin a dialogue," the banker said.
"I have been working in the banking system since 1989, and there's hardly been any problem that were impossible to be solved in Ukraine where there was a wish. All issues have been solved within the country in all phases of history, under all political regimes and despite challenges, and especially it concerns our today's government that has just commenced to create the vertical power and proceeded to systemic reforms in our country. This also concerns the National Bank of Ukraine headed by Sergey Arbuzov who began to extensively reform the national finance and banking system and showed openness and transparency of his team, which open up opportunities for a dialog with bankers. It is obvious that a different-thinking team of Ukrainian bankers only can put in place real reforms in this sector," Mr. Fomenko pointed out.
The Ukrainian financier's speech was positively met by experts at the Brussels Center for European Democracy Studies.
Andy Britten
Written by Administrator
Saturday, 29 January 2011 18:15
The future of holiday camp brand Pontin's has been secured after administrators announced its sale in a move which will safeguard the jobs of all 850 staff.
The holiday company, which called in administrators KPMG in November, has been sold to the Britannia Hotel Group, which owns the famous Adelphi hotel in Liverpool.
Alex Langsam, owner of Britannia, said: "The prospects for Pontin's are very exciting. Our plans will take shape without delay as we look towards developing a bright future whilst retaining the best traditions of the past. Pontin's will remain a national treasure, to be enjoyed by generations to come."
All five sites - at Brean Sands in Somerset, Camber Sands in Sussex, Pakefield in Suffolk, Prestatyn Sands in Denbighshire and Southport in Merseyside - have continued to run as normal while KPMG hunted for a buyer.
In November, KPMG said Pontin's had run out of cash because bookings had fallen drastically throughout 2010, which came as a surprise as many UK holiday companies have benefited from more people taking holidays in the UK rather than abroad because of the weak pound.
Rob Croxen, restructuring director at KPMG and joint administrator who led the sale, said: "The business attracted a high level of interest from a broad range of investors such as wealthy individuals, private equity houses, property developers and trade buyers.
"We are really pleased that Britannia, a leisure operator with a proven track record, has clinched the winning bid, ensuring Pontin's lives on as a destination for holidaymakers."
Pontin's was started when Fred Pontin opened the first Pontin's Holiday Park in Brean Sands in 1946, and is best known for its "blue coats" who offer entertainment and help to holidaymakers.
It organises entertainment for its guests featuring acts such as Keith Harris and Orville, Bobby Davro and Chico.
Britannia Hotels was founded in 1976 when the owner bought a 100-bedroom hotel in south Manchester, The Country House Hotel. The private firm now has 36 hotels across the UK, offering 7,000 bedrooms.
Copyright (c) Press Association Ltd. 2010, All Rights Reserved.
Written by Administrator
Saturday, 29 January 2011 17:56
Oil majors Royal Dutch Shell and BP will kick off the City's annual results season next week, with the latter due to end its current suspension of dividend payments following the Gulf of Mexico disaster.
Embattled oil giant BP will take another step in its rehabilitation on Tuesday if it delivers on current City expectations and reinstates dividend payments alongside the publication of its full-year results.
The return of BP's dividend following its suspension in the summer due to the Deepwater Horizon disaster would be a key development for pension holders as well as investors given the stock previously accounted for an estimated one in every six pension pounds invested.
Analysts at Collins Stewart anticipate the quarterly dividend will be around seven cents a share, half the level announced in April.
BP upped its estimate of the bill to cover the cost of the oil spill to 40 billion US dollars (£25 billion) in November, but analysts do not expect this to increase and have latched on to recent signs that only half of the 20 billion US dollar (£12.6 billion) compensation fund will be required.
The financial hit from the oil spill will offset underlying replacement cost profits of 21 billion US dollars (£13.2 billion) for the full year. Fourth quarter profits of around 5 billion US dollars (£3.1 billion) would represent a 15% improvement on a year ago but come in 9% lower than the previous quarter.
The company has been able to benefit from a gradual increase in oil prices over 2010, which hit 90 US dollars a barrel at around the year end. Refining margins have also shown improvement.
But production is likely to be 10% lower than a year earlier due to the impact of the US drilling moratorium and asset disposals following the disaster, while extended maintenance periods will also impact output.
FTSE 100 rival Royal Dutch Shell has had a more sedate year and analysts have forecast pre-tax profits of around 30 billion US dollars (£18 billion), including a year-on-year rise in fourth quarter earnings of 69% to 4.68 billion dollars (£2.9 billion).
The company, which reports on Thursday, has benefited from higher oil prices and a hike in production levels, as well as a 3.5 billion US dollar (£2.2 billion) cost-saving plan, which saw 7,000 jobs go.
Copyright (c) Press Association Ltd. 2010, All Rights Reserved.
Written by Administrator
Saturday, 29 January 2011 17:35
photo by DECC
Labour leader Ed Miliband has insisted Britain is "united" behind the military campaign in Afghanistan on his first visit to the country.
Addressing troops in volatile Helmand province, Mr Miliband backed the coalition's timetable for combat operations to end by 2015.
"I want you to know that our mission in Afghanistan is not a matter of party politics," he said.
"It is about doing what is right for our country. A more stable Afghanistan will lead to a more safe Britain...
"Above all I want you to know that you have our support, our respect and our admiration for what you are doing for our country."
But he added: "It is right that this is not a war without end."
Mr Miliband toured the force's main base at Camp Bastion on Friday, meeting injured soldiers at the hospital.
Accompanied by shadow defence secretary Jim Murphy and shadow foreign secretary Douglas Alexander, he then travelled to Shawqat, which has seen some of the fiercest fighting recently.
The party has met the American commander of the Nato force, General David Petraeus, and is due to hold talks with President Hamid Karzai in Kabul later.
The visit was subject to a media blackout until now due to security concerns.
Copyright (c) Press Association Ltd. 2010, All Rights Reserved.
Written by Administrator
Tuesday, 25 January 2011 18:43
photo by UK Parliament
A former Tory peer has been found guilty of fiddling his expenses to claim more than £11,000 from the public purse.
Lord Taylor of Warwick falsely filed for travel and overnight subsistence, a jury at Southwark Crown Court decided by a majority of 11 to one.
The 58-year-old told the House of Lords members' expenses office that his main residence was in Oxford, when he lived in west London.
Taylor, whose first name is John, was the first parliamentarian to be tried and found guilty by a jury over the expenses scandal.
Written by Administrator
Saturday, 22 January 2011 16:31
photo by NHS Direct
The number of fraud cases investigated in the NHS has risen by 37% in the last three years amid the economic downturn, official figures have revealed.
Data from the NHS Counter Fraud Service showed the amount of cases of potential fraud detected and probed increased from 351 in 2007/8 to 415 in 2008/9 and 482 in 2009/10.
The value of fraud and unlawful action identified was £4.1m in 2007/8, £16.2 in 2008/9 and £10.9 in 2009/10.
Written by Administrator
Wednesday, 05 January 2011 22:36
Thousands of customers who used a bank card on New Year's Eve could find they were charged twice because of a "technical error" with a payment system.
A fault with the Lloyds TSB Cardnet merchant system meant people who paid for sale shopping or a night out with a debit or credit card may have seen their transactions duplicated.
Around 200,000 people were believed to have been double-charged, Lloyds said.
The bank said cardholders were being reimbursed and there was a helpline for anyone affected.
Lloyds apologised to customers and said the problem had been resolved.
Written by Administrator
Tuesday, 04 January 2011 14:19
Police have released dramatic footage showing the moment a mob descended on a car carrying the Prince of Wales and the Duchess of Cornwall.
Senior officers hope the images will help them identify those responsible for the attack in Regent Street in London's West End.
A crowd of thugs who split from student tuition fee protests outside the Houses of Parliament descended on the distinctive Rolls-Royce Phantom VI.
The council CCTV camera shows the royal convoy, led by several motorcycle police outriders, slowing down as it is impeded by people in the road.
The camera pans across the vehicles as several people can be seen surrounding the royal car, kicking and hitting it.
The footage showed one young woman following the royal car and hitting the back of it. The woman, wearing a black coat, grey top and glasses, is also caught on camera as she breaks the rear window of another vehicle in the convoy with a dustbin.
Another man was filmed running alongside the car and a third man grabbed the side of it before appearing to take a photograph.
At least three metal dustbins were also hurled at two other cars in the convoy which was travelling to the Royal Variety Performance at the London Palladium.
The Duchess was poked in the ribs with a stick, possibly part of a placard, through an open window and white paint thrown over the vehicle. She was pictured looking shocked and distressed and they were forced to leave afterwards in the back of a police van.
Senior officers have set up a specialist team of investigators responsible for identifying those involved in lawlessness during the student protests. The inquiry, known as Operation Malone, has led to the arrest of more than 180 people, most aged between 17 and 25.
Copyright (c) Press Association Ltd. 2010, All Rights Reserved.
Written by Administrator
Sunday, 02 January 2011 18:31
Five directors at TUI Travel have pocketed nearly £8 million in performance-related payouts for the past year despite the tour operator having to write off £117 million following an accounting blunder, it has been reported.
Chief executive Peter Long and four fellow directors received £4.9 million worth of shares this month, on top of £3 million worth in February, according to the Observer newspaper.
The latest payout, which was disclosed in a stock market filing, is in addition to money they receive through their salaries, cash bonuses and pension contributions, all of which will be detailed in the group's annual report, due to be published later this month.
Mr Long received shares worth nearly £1.8 million under the group's performance share plan and deferred annual bonus scheme. Among the other executives who received a payout was Paul Bowtell, who stood down as the group's finance director in October, following the accounting problems at TUI. He received shares worth £757,000.
It was not possible to contact anyone at TUI to comment on the report.
TUI, which is best known for its Thomson and First Choice brands, announced in October that it would have to write off £117 million as a result of an error relating to its failure to correctly reconcile the separate accounting systems used in the retail and tour operator businesses within TUI UK.
The problems came to light after the integration of IT systems in its mainstream UK business following TUI's merger with First Choice in 2007. The group first identified £29 million of write-offs in August and an ongoing audit highlighted a further £88 million of irrecoverable balances. It was also forced to restate its 2009 results, wiping £42 million off its operating profits, while it took a further £5 million hit in the accounts for the year to September 30, 2010.
The tour operator, which is owned by Germany's Tui AG, announced last week that it was parting company with its auditor KPMG.
It said in a statement: "Following the restatement of the results for the financial year ended 30 September 2009, TUI Travel has agreed with KPMG that it is appropriate that new group auditors should be appointed."
Shareholders will vote on accepting PricewaterhouseCoopers as the new auditors at the group's annual meeting in February.
Copyright (c) Press Association Ltd. 2010, All Rights Reserved.
Written by PA
Monday, 27 December 2010 13:55
Photo by HamishMitchell
Hunt supporters have been out in force for the traditional post-Christmas meets and called on the Government to revisit the "farcical" hunting act.
Jill Grieve, from the Countryside Alliance, said the decision to continue the ban on hunting with dogs into next year, despite David Cameron's personal commitment to ending it, was understandable because of other matters facing the country due to the deficit, but said ministers needed to at least make clear what was legal or not under the existing Act.
"We find that huntsmen do a great job and work very hard," she said, "and every time they go to work they are under threat of prosecution.
"The hunting Act is so bad that they thought it had been banned but it is so unclear.
<< Start < Prev 61 62 63 64 65 66 67 68 69

70

Next > End >>


Page 70 of 76