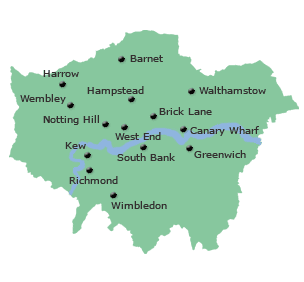 UK news
Written by Administrator
Tuesday, 30 May 2017 14:51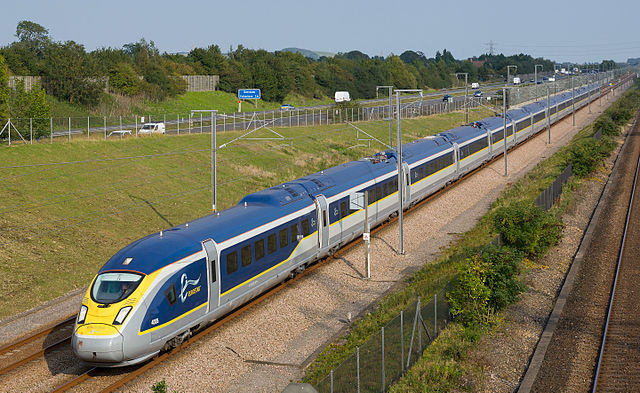 A London-bound Eurostar train was halted for at least four hours in France late on Monday after police were called in to take off two drunken British passengers, French railway authorities said.
The string of events that led to the delays started shortly after the train carrying about 770 passengers left Gare du Nord station in Paris.
A little over an hour into the journey the train was brought to a halt in the northern French city of Calais after several passengers complained about the rowdiness of two British travellers, a spokesman for France's state railway operator SNCF told AFP.
They were "completely drunk," local media quoted police as saying.
Police intervened to take the pair off the train but during the operation several passengers got off for a break, forcing staff to clear the train and start the boarding from scratch for security purposes.
"The train was no longer sealed, other people could have come onboard," the SNCF spokesman said.
The process took nearly four hours, after which the train finally resumed its journey, arriving in London shortly after 4:00 am (0300 GMT) where weary travellers found themselves queueing again -- this time for taxis.
Written by Administrator
Monday, 29 May 2017 15:21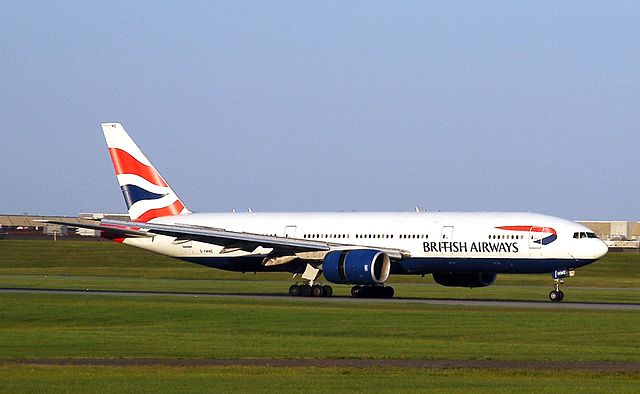 Thousands of travellers faced further chaos on Sunday as British Airways cancelled more than a hundred flights from London's Heathrow Airport following an IT system failure.
Around a quarter of Sunday's flights set to depart from London's major hub before 10.00 p.m. (2100 GMT) were cancelled as the airline battled to contain the "knock-on disruption" to schedules, with aircraft and crews out of position around the world.
British Airways said it was hoping to operate a near-normal schedule of flights from Gatwick, London's other major airport, and the majority of its Heathrow services.
More flights left Heathrow as the day wore on, but most were operating with delays. Travellers also faced hold-ups at Gatwick, but no flights were cancelled.
BA cancelled all its flights out of the two airports on Saturday after the IT failure, which shut down all of the carrier's check-in and operational systems and affected call centers and its website.
Written by Administrator
Sunday, 28 May 2017 16:27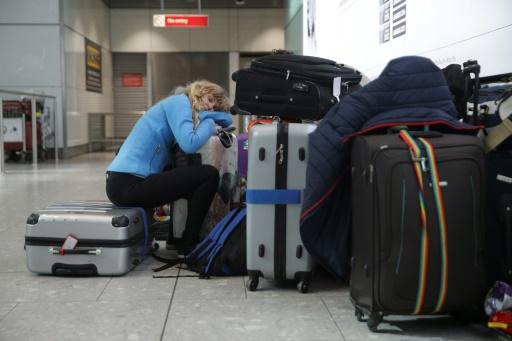 British Airways said it hopes to resume most flights out of London's major airports on Sunday after a computer systems failure caused chaos for thousands of passengers on a busy holiday weekend.
Problems continued at London's Heathrow, with flights cancelled early Sunday as the airline battled to contain the "knock-on disruption" to schedules, with aircraft and crews out of position around the world.
"At this stage we are aiming to operate a near-normal schedule of flights from Gatwick and the majority of our Heathrow services," it said in a statement.
Around 30 flights were cancelled from Heathrow on Sunday morning, including services to Manchester, Aberdeen, Dublin and Bucharest while other flights to Berlin, Istanbul, Vienna and Copenhagen were operating with delays.
One flight from Gatwick was cancelled.
The airline advised passengers not to come to the two airports unless they have confirmed bookings, with disruption expected throughout the holiday weekend.
BA cancelled all its flights out of Heathrow and Gatwick on Saturday after the IT failure, which shut down all of the carrier's check-in and operational systems and affected call centres and its website.
However, it did not appear to be a cyber-attack, according to a video statement by chairman and chief executive Alex Cruz.
Britain is still recovering from a ransomware attack that crippled crucial infrastructure earlier this month.
Written by Administrator
Friday, 26 May 2017 11:33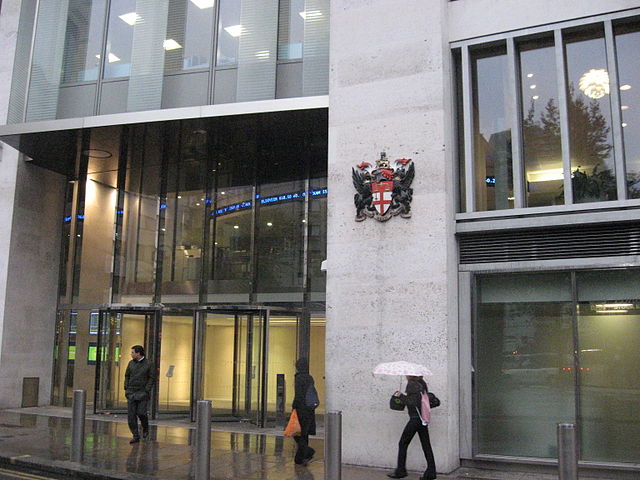 London stocks pushed higher Tuesday despite sentiment dented by a deadly terror attack in Manchester, while eurozone equities rallied on upbeat data.
The British capital's FTSE 100 index of leading blue-chip companies added 0.2 per cent, although the pound remained under pressure following news of the atrocity.
"Trading was inevitably overshadowed by last night's terror attack in Manchester," noted Russ Mould, investment director at stockbroker AJ Bell.
At least 22 people were killed, including children, in the suicide bomb blast at the end of a pop concert by US star Ariana Grande in Britain's third city of Manchester.
In the eurozone, meanwhile, stocks rose on well-received economic numbers, with the Frankfurt DAX index climbing 0.4 per cent and the Paris CAC rising 0.6 per cent.
"The DAX and the CAC are trading higher this morning after both countries revealed impressive flash services and manufacturing PMI figures," said CMC Markets analyst David Madden. "The eurozone as a whole also reported figures which painted a positive picture of its services and manufacturing sector".
Written by Administrator
Sunday, 21 May 2017 12:00

Britain welcomed a record number of foreign visitors last year as the Brexit-hit pound boosted their purchasing power, official data showed Thursday.
Some 37.6 million travellers flocked to the country in 2016, up four percent from the previous year, the Office for National Statistics said in a report.
Last year's figures mark the sixth successive annual increase in visitor numbers.
Holidaymakers and other foreign visitors are also spending their money more freely in Britain, parting with £22.5 billion ($29.1 billion, 26.2 billion euros) in 2016, which was a two-percent increase from a year earlier.
The country's shock decision to exit the European Union — in a referendum held on June 23, 2016 — sent the pound slumping dramatically against the euro and the dollar. However, it has since recovered some ground.
Written by Administrator
Friday, 19 May 2017 16:13
Britain's Prince Charles warned Thursday that tiny island nations could be wiped off the map by climate change, at a Commonwealth gathering geared towards finding practical ways to reverse its effects.
Charles, the heir to the throne, said the planet was facing an existential crisis as he urged the Commonwealth to take forward its ideas to COP23, the next United Nations climate summit in the German city of Bonn in November.
While the 52-member Commonwealth contains G20 industrial powers like Britain, Canada and Australia and emerging forces like India and Nigeria, many of its members are developing island microstates.
The 2015 COP21 Paris accord targets keeping the rise in temperatures within two degrees Celsius (3.6 Fahrenheit) above pre-industrial levels and strives for 1.5 C (2.7 F) if possible.
Charles said some northern nations seemed worryingly ambivalent about the difference.
"For some countries, particularly, the small island developing states of the Commonwealth, the difference could scarcely be more critical as it may literally mean the survival of their countries or their extinction," he told ambassadors and science experts gathered at the organisation's London headquarters.
"We face an existential crisis in every sense of the word."
- Carbon-eating concrete -
A two-day Commonwealth conference in October brought together global experts to thrash out innovative schemes that could pull carbon out of the air and put it back into the Earth.
Thursday's gathering brought together the results of that conference and try and forge a common approach to COP23.
"The task we face is not only to protect nature but also to collaborate with nature," said Charles.
"The ideas we need are already out there but they will not happen by chance."
The Commonwealth is looking at notions including carbon-absorbing concrete and getting more productive agriculture through mimicking the ecosystems of wild, untended land.
They have also considered buildings designed like termite mounds that ventilate themselves with cool air, or making ships' hulls like shark skin to move through water more efficiently.
Written by Administrator
Thursday, 18 May 2017 12:49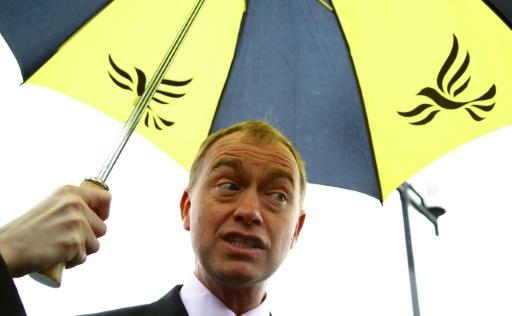 Britain's centrist Liberal Democrats launched their party manifesto on Wednesday with a promise to hold a Brexit referendum, as they seek to win pro-EU votes in next month's national election.
Sitting a distant third place in opinion polls ahead of the June 8 vote, the Lib Dems are styling themselves as the party of the 48 percent who voted last year to remain in the European Union.
"We are giving the people of this country the chance to decide on what comes next with Brexit," party leader Tim Farron told Sky News.
"And if the deal that (Prime Minister) Theresa May comes back with is not good enough for you and your family, you should have the right to reject it and to vote to remain," he added.
The Lib Dems pledge to hold a referendum on the final Brexit deal following two years of negotiations between London and Brussels, giving voters the chance to reject the agreement and stay in the European Union.
The party also promises to keep Britain in the European single market and continue freedom of movement, both of which have been ruled out by May.
Written by Administrator
Tuesday, 16 May 2017 16:08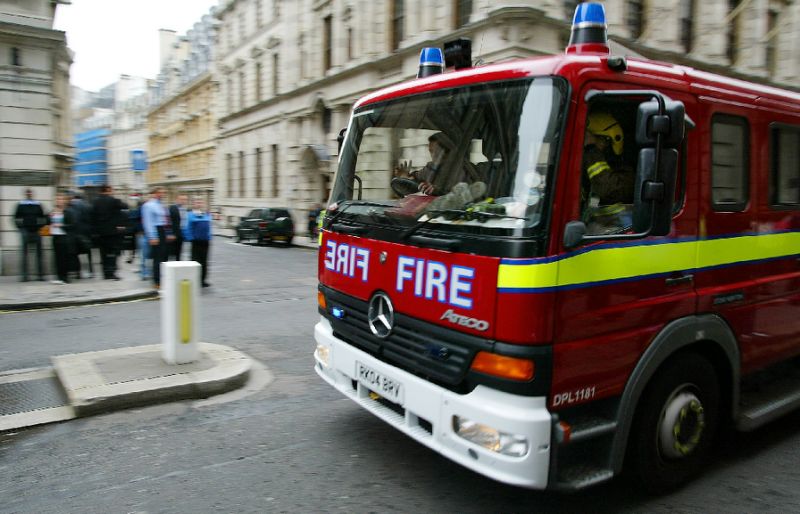 Twelve people were injured when a corrosive substance was sprayed inside a packed London nightclub, police and fire services said, amid a sharp rise in acid attacks in Britain's capital.
Two of the victims, both men in their twenties, are in a "serious but stable condition" and 10 others suffered "minor injuries", police said in a statement.
A London Fire Brigade spokesman told AFP an "unknown corrosive substance" was thrown in Mangle, a club in east London, in the early hours of Monday.
It was identified as "an acidic substance" from testing, he said, adding that there were around 600 people in the club at the time.
Police said the incident was not believed to be terrorism or gang related but the result of a dispute between two groups of people in the club.
They said the fight led to "a noxious substance being sprayed by a male suspect directly at Victims 1 and 2" -- the two men with the more serious injuries.
Written by Administrator
Saturday, 13 May 2017 19:44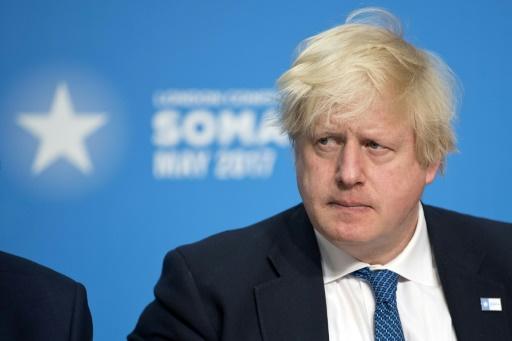 The European Union could end up paying a Brexit bill to Britain instead of the other way round, British Foreign Secretary Boris Johnson told The Daily Telegraph in an interview on Saturday.
Asked if he believed that Britain might end up receiving a payment, Johnson replied: "I do, I think there are very good arguments".
"There are assets that we share, that we have paid for over the years and there will need to be a proper computation of the value of those assets," said Johnson, one of the leading lights in last year's Brexit referendum campaign.
Johnson dismissed as "absurd" the various estimates for the exit fee that would have to be paid by Britain, which some reports have said could be as high as 100 billion euros ($109 billion).
"They are going to try to bleed this country white with their bill," he said, threatening that Britain could "definitely" walk away from the negotiations without paying anything.
Written by Administrator
Friday, 12 May 2017 14:05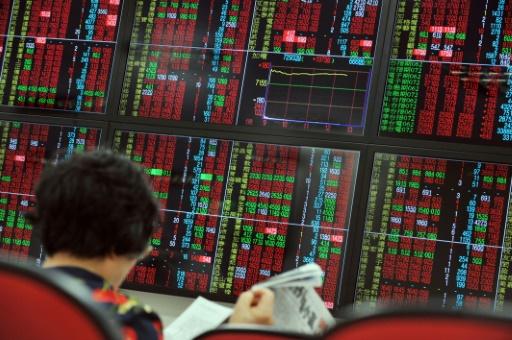 Asian and European stock markets paused Friday following a healthy run-up in the week, traders siad.
Investors also mulled an overnight sell-off on Wall Street where a plunge in retail giant Macy's fanned concerns about the key US retail sector.
Optimism has been high the past four days on solid US jobs data and moderate Emmanuel Macron's landslide French presidential win Sunday, pushing some markets to multi-year highs.
But traders took a step back ahead of the weekend with confidence rattled by a series of below-par Chinese data and Donald Trump's shock firing of the head of the FBI, which some fear could lead to a crisis that will knock the president's economy-boosting agenda offline.
On Thursday, New York's three main indices turned negative after Macy's announced a 39 percent fall in net profit, its latest in a series of weak readings that have underscored the deterioration of bricks-and-mortar stores due to the rise of e-commerce.
The figures hit other big-name stores and with the retail sector a crucial driver of the world's top economy, there are fears about the outlook for well-known shops.
<< Start < Prev 1 2 3 4

5

6 7 8 9 10 Next > End >>


Page 5 of 76