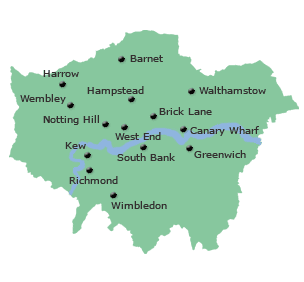 UK news
Written by Administrator
Saturday, 17 June 2017 20:17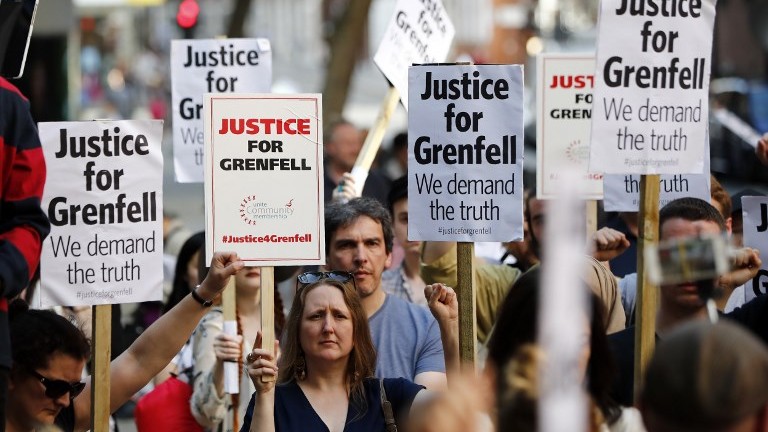 Angry London residents heckled Prime Minister Theresa May and stormed local authority headquarters Friday as they demanded justice for the victims of a tower block fire that left 30 people dead, with dozens more unaccounted for.
May was criticized for avoiding locals when she visited the burnt-out shell of the 24-story Grenfell Tower on Thursday, but faced cries of "shame on you" and "coward" when she returned the following day.
Dozens of police officers held back booing crowds and broke up scuffles as her car drove off from a local church, where she had met survivors, residents and volunteers and promised new funds for those affected.
There were also angry scenes outside the offices of the Kensington and Chelsea council, which was responsible for managing the 1970s social housing block, in a working-class enclave in one of London's richest areas.
There are questions about why the block was not fitted with sprinklers or a central smoke alarm, and whether a recent refurbishment, including new external cladding, helped fuel the flames.
Written by Administrator
Friday, 16 June 2017 04:07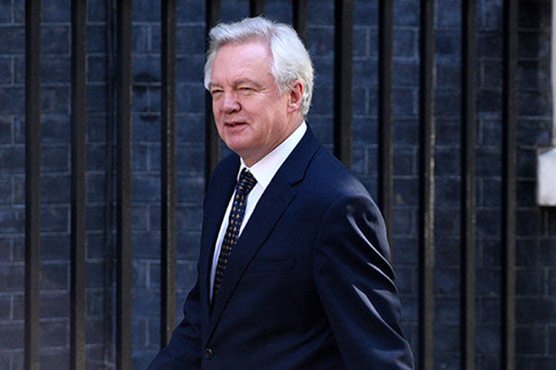 Britain and the European Union will start Brexit negotiations on Monday, while Prime Minister Theresa May nears a deal to prop up her minority government following her election fiasco.
Brexit talks had been expected to begin in Brussels next week but May s loss of her parliamentary majority in a snap general election one week ago raised doubts about the date.
"The first round of talks that will see the United Kingdom leave the European Union will start on Monday June 19," the Department for Exiting the European Union ministry said on Thursday.
Written by Administrator
Friday, 16 June 2017 04:04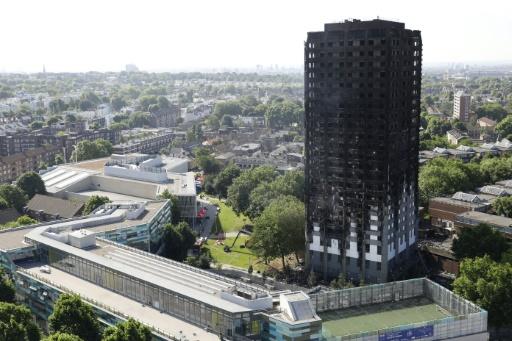 Anger mounted in London on Wednesday over a devastating tower block blaze which killed at least 17 people, as police said some of the victims were left unrecognisable by the blaze.
Locals yelled questions at Mayor Sadiq Khan as he walked through the west London neighbourhood where the 24-storey Grenfell Tower went up in flames early on Wednesday.
"How many children died? What are you going to do about it?" a boy asked Khan, as the mayor tried to stop tensions rising further.
"You can see the anger for the community, justifiably so," he said.
"Many people have been saying for some time now, their concerns about the housing we're talking about now, but also other tower blocks around London."
Written by Administrator
Friday, 09 June 2017 11:05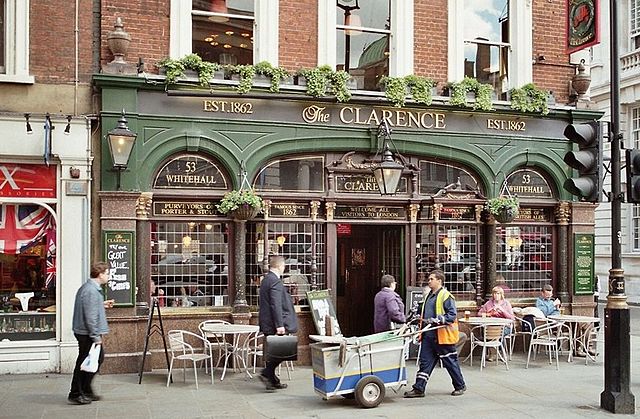 "The Theresa cocktail wins by a landslide," he said.
As the exit poll announcement loomed, punters clustered around the screens and conversations fell silent.
When forecasters suggested no party had won an overall majority, some lowered their heads in disappointment while others were jubilant.
The poll showed the Conservatives falling from 330 to 314 seats, short of an overall majority. Jeremy Corbyn's Labour party was second but estimated to be on course to increase its number of seats from 229 to 266.
"I am super, super happy!" said Sarah Holmes, 26.
"It is such a payback for me. In 2015, these guys were cheering and I was crying and now I'm cheering and they are crying," she said.
Written by Administrator
Thursday, 08 June 2017 12:05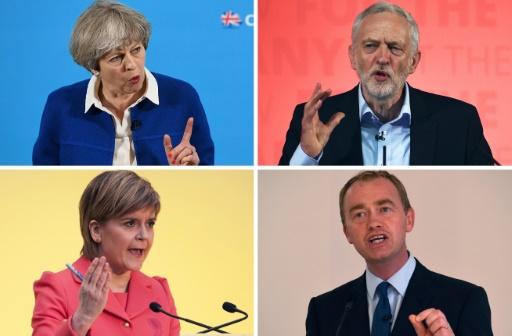 Britain goes to the polls on Thursday to elect the prime minister who will chart Britain's course through Brexit negotiations and confront the aftermath of three terror attacks in less than three months.
Here are the key points from the manifestos of the main parties:
- Brexit -
Conservatives: Prime Minister Theresa May has already outlined her negotiating demands, saying she will seek a departure from the European Union's single market and an end to free movement of people.
Labour: The party will accept Britain's departure from the European Union, but will fight to retain benefits of the single market, vowing in its manifesto not to leave the bloc without a deal.
Liberal Democrats: The Lib Dem manifesto provides the strongest opposition to Brexit, promising to hold a second referendum on a final Brexit deal and to maintain free movement of people with the continent.
If the Brexit deal is rejected in a second referendum, the Lib Dems say Britain would stay in.
Scottish National Party (SNP): The party wants a referendum on independence before Britain actually leaves the bloc and has said an independent Scotland would then re-apply to join the bloc.
First Minister Nicola Sturgeon also wants a seat in Brexit negotiations and for Scotland to be given special status to be allowed to stay in the single market even if the rest of Britain leaves.
UKIP: The deeply eurosceptic, anti mass-immigration party has promised to ban the flying of the EU flag on public buildings and to push the government into not paying for any divorce settlement with the bloc.
- Immigration -
Conservatives: The Tories will try to reduce annual net migration to the tens of thousands, down from 248,000 in 2016 although some senior party figures are sceptical whether this can be achieved.
May has promised that Britain will end freedom of movement with European citizens following Brexit.
Labour: Jeremy Corbyn's party has made no pledge to reduce immigration, saying in its manifesto that it "believes in fair rules and reasonable management of migration".
Lib Dems: The Lib Dems manifesto puts no target on immigration levels, and calls to remove students from official migration statistics.
SNP: The party's manifesto calls for the devolution of immigration powers to Scotland to allow immigrants from the European Union to continue to come.
UKIP: The party advocates a "one in, one out" immigration system and pledged to reduce net migration to zero over a five-year period.
Written by Administrator
Monday, 05 June 2017 13:47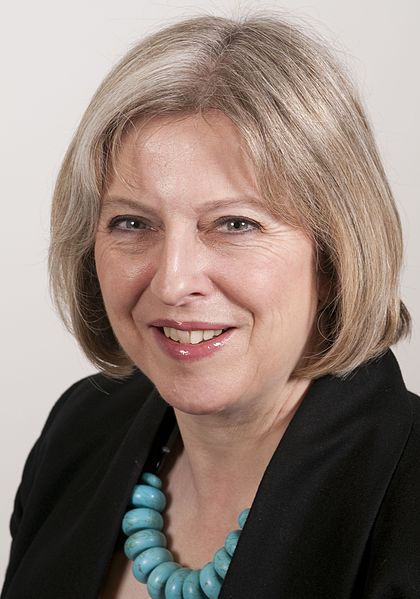 UK Prime Minister Theresa May is seeking re-election as a tough leader to take Britain through Brexit, but her "strong and stable" image is under close scrutiny after a string of terror attacks and campaign missteps ahead of Thursday's vote.
May won praise in many quarters for her initial responses to the Manchester concert bombing and Saturday night's rampage in London, which left seven people dead.
But by focusing much of her Conservative party's campaign on her rival Jeremy Corbyn's security credentials, she has faced accusations of politicizing the attacks.
A u-turn on a key manifesto proposal to fund elderly social care was also damaging, while some voters also expressed irritation that she called the snap vote despite promising not to.
The election is May's first since taking office after last year's referendum vote to leave the European Union, when she replaced David Cameron with little opposition.
Written by Administrator
Sunday, 04 June 2017 14:52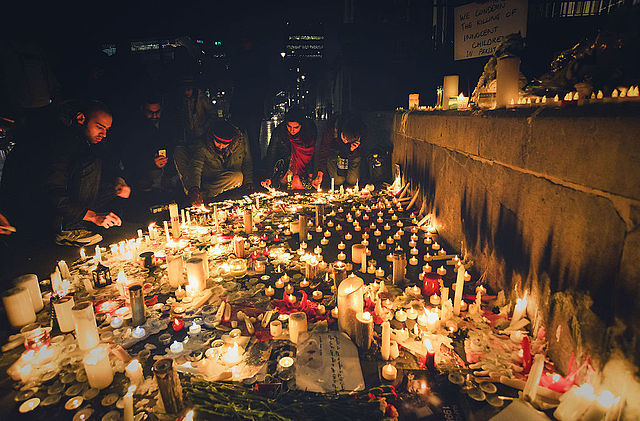 British Prime Minister Theresa May called on Sunday for a stronger response to Islamist extremism after three attackers drove a van into pedestrians on London Bridge and stabbed others nearby, killing seven people and injuring 48.
London's Metropolitan Police arrested 12 people in the Barking district of east London in connection with the attack and raids were continuing there, the force said.
The attack occurred five days before a parliamentary election and was the third to hit Britain in less than three months. May said the vote would go ahead as planned on Thursday.
"It is time to say enough is enough," the Conservative leader said in a televised statement outside her Downing Street office, where flags few at half-mast.
"We cannot and must not pretend that things can continue as they are," May said, calling for a beefed-up counter-terrorism strategy that could include longer jail sentences for some offences and new cyberspace regulations.
Less than two weeks ago, a suicide bomber killed 22 children and adults at a concert by U.S. singer Ariana Grande in Manchester in northern England. In March, in a attack similar to Saturday's, five people died after a man drove into pedestrians on Westminster Bridge in central London and stabbed a policeman.
On Saturday night, police shot dead the three male assailants in the Borough Market area near London Bridge within eight minutes of receiving the first emergency call shortly after 10 p.m. (2100 GMT).
Eyewitnesses described harrowing scenes as the attackers' white van veered on and off the bridge sidewalk, hitting people along the way, and the three men then ran into an area packed with bars and restaurants, stabbing people indiscriminately.
Accounts emerged of people trying to barricade themselves in a pub while others tried throwing tables and other objects to fend off the attackers.
May's government announced that a nationwide minute of silence would be held at 1000 GMT on Tuesday to pay respect to the victims of the attack and flags would remain at half-mast on government buildings until Tuesday evening.
At an apartment block in Barking, a resident told Sky News he heard controlled explosions early on Sunday morning as police gained access to the building. A Reuters photographer later saw four women being removed from the building, shielding their faces as they stepped into police vans.
There was no immediate claim of responsibility for the London Bridge attack.
Islamic State, losing territory in Syria and Iraq to an advance backed by a U.S.-led coalition, had sent out a call on instant messaging service Telegram early on Saturday urging its followers to carry out attacks with trucks, knives and guns against "Crusaders" during the Muslim holy month of Ramadan.
Written by Administrator
Thursday, 01 June 2017 22:13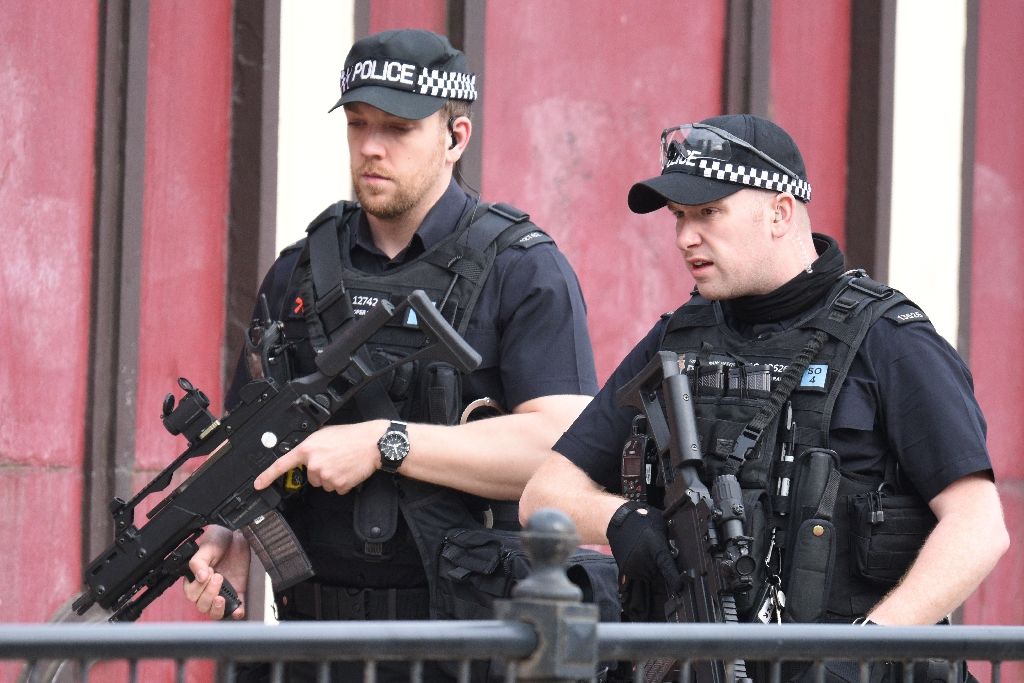 Saturday's Champions League final between Cristian Ronaldo's Real Madrid and Gianluigi Buffon's Juventus will take place amid taut security following last week's terror attack in Manchester.
The suicide attack at Manchester Arena, which left 22 dead and 116 injured, means vigilance will be heightened, but unprecedented security measures were already in place for the game.
"The security operation for the four-day period covering June 1-4 will be the biggest ever seen for a sporting event in the UK," says the Football Association of Wales (FAW).
Most noticeably, the retractable roof of the Principality Stadium will be closed, making it the first Champions League final to be played in indoor conditions.
Written by Administrator
Tuesday, 30 May 2017 14:51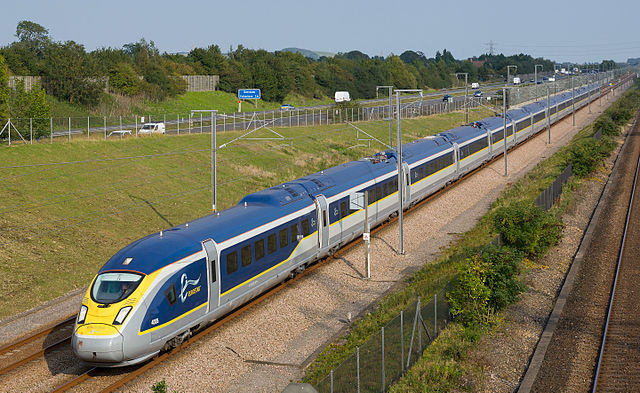 A London-bound Eurostar train was halted for at least four hours in France late on Monday after police were called in to take off two drunken British passengers, French railway authorities said.
The string of events that led to the delays started shortly after the train carrying about 770 passengers left Gare du Nord station in Paris.
A little over an hour into the journey the train was brought to a halt in the northern French city of Calais after several passengers complained about the rowdiness of two British travellers, a spokesman for France's state railway operator SNCF told AFP.
They were "completely drunk," local media quoted police as saying.
Police intervened to take the pair off the train but during the operation several passengers got off for a break, forcing staff to clear the train and start the boarding from scratch for security purposes.
"The train was no longer sealed, other people could have come onboard," the SNCF spokesman said.
The process took nearly four hours, after which the train finally resumed its journey, arriving in London shortly after 4:00 am (0300 GMT) where weary travellers found themselves queueing again -- this time for taxis.
Written by Administrator
Monday, 29 May 2017 15:21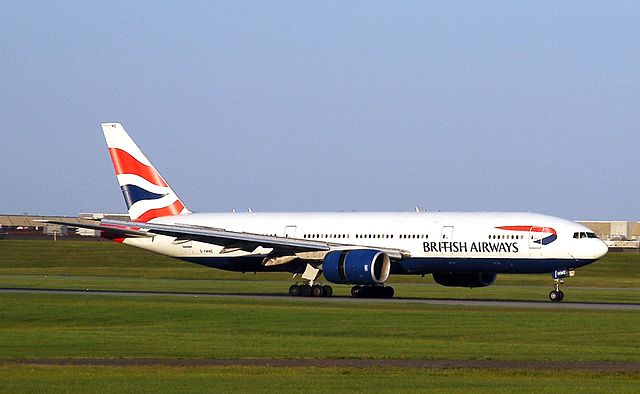 Thousands of travellers faced further chaos on Sunday as British Airways cancelled more than a hundred flights from London's Heathrow Airport following an IT system failure.
Around a quarter of Sunday's flights set to depart from London's major hub before 10.00 p.m. (2100 GMT) were cancelled as the airline battled to contain the "knock-on disruption" to schedules, with aircraft and crews out of position around the world.
British Airways said it was hoping to operate a near-normal schedule of flights from Gatwick, London's other major airport, and the majority of its Heathrow services.
More flights left Heathrow as the day wore on, but most were operating with delays. Travellers also faced hold-ups at Gatwick, but no flights were cancelled.
BA cancelled all its flights out of the two airports on Saturday after the IT failure, which shut down all of the carrier's check-in and operational systems and affected call centers and its website.
<< Start < Prev 1 2 3

4

5 6 7 8 9 10 Next > End >>


Page 4 of 76