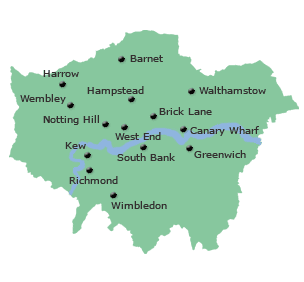 UK news
Written by Administrator
Wednesday, 18 May 2016 12:10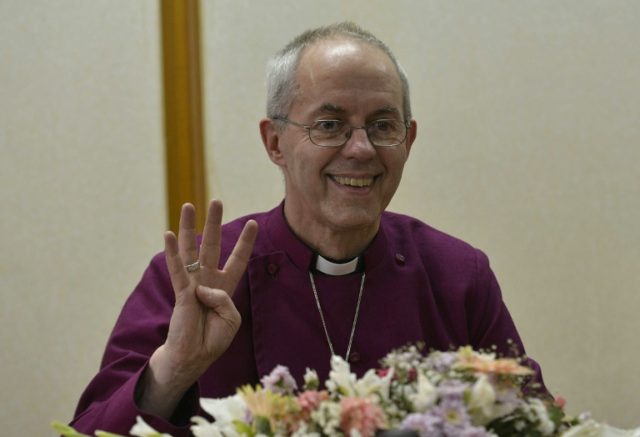 The Church of England, which has an ethical investment policy, holds shares in Google's parent group despite criticism of the Internet giant's tax affairs, the church's annual report revealed Monday.
Alphabet Inc is listed as the most valuable equity holding of the church's £7 billion (8.9 billion euros, $10 billion) investment fund in 2015, although its exact value was not revealed.
Google is among a number of multinational companies which have been criticised for failing to pay enough tax, a practice that has been condemned in general by Archbishop of Canterbury Justin Welby.
"There has always been the principle that you pay the tax where you earn the money," the leader of the Church of England told the BBC last year.
Written by Administrator
Saturday, 14 May 2016 21:02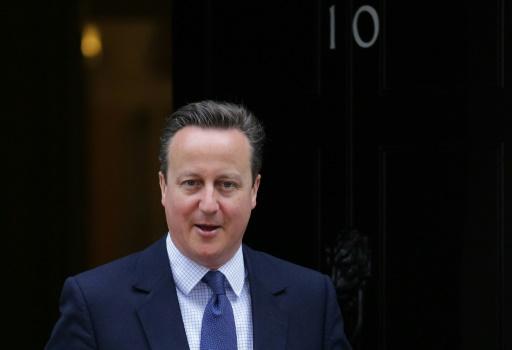 Campaigning for Britain's tight referendum on leaving the European Union stepped up Saturday as Prime Minister David Cameron hammered home the economic impact of Brexit.
Cameron, fighting for his political future in the June 23 referendum which polls suggest is neck-and-neck, said Britain could slip into recession if it votes to withdraw from the European bloc.
Meanwhile Jeremy Corbyn, leader of the main opposition Labour party, made one of his highest-profile appearances of the campaign at a rally in central London.
Though Cameron and Corbyn are arch rivals, both want Britain to remain in the EU and are part of a campaign which has united most of the country's biggest political figures.
Pro-leave campaigners like former London mayor Boris Johnson, argue that Britain could thrive outside the 28-nation bloc, free to negotiate its own trade deals and with businesses liberated from red tape.
Written by Administrator
Friday, 13 May 2016 16:33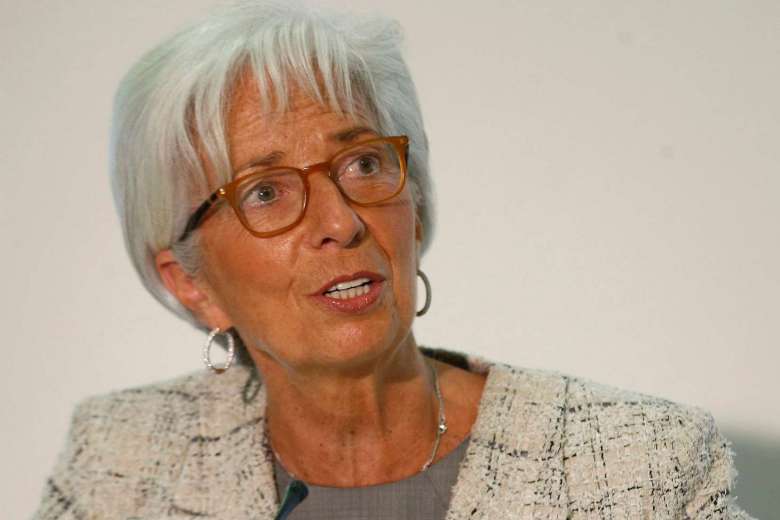 The International Monetary Fund (IMF) on Friday (May 13) warned that Britain's potential exit from the European Union (EU) posed a "significant downside risk" to the economy.
IMF boss Christine Lagarde, unveiling the global lender's latest health check on the British economy just six weeks before Britain votes on whether to remain in the EU, added that Brexit could push the country into recession, echoing comments from Bank of England (BOE) chief Mark Carney.
The latest warning comes as Prime Minister David Cameron campaigns fervently to keep Britain in the 28-nation EU in a referendum on June 23.
Leave supporters, which hit out against Mr Carney for his and the BOE's stance on Thursday, also criticised the IMF's intervention.
"IMF has talked down the UK's economy before and has been wrong in past forecasts about the UK and other countries," read a tweet from the official Leave campaign.
Ms Lagarde admitted on Friday that sometimes the IMF is wrong.
"We are one of the very few institutions that actually acknowledge when we are wrong... but on that particular one which relates to the negative consequences of Leave vote, we have looked very carefully at the whole range of existing opinions (and) calculations." Opinion polls are showing that the nation is still largely undecided.
Ms Lagarde, speaking at the Treasury in central London, told reporters that the IMF's findings were not politically motivated.
"We're not doing it out of politics - this is not the job of the IMF.
Written by Administrator
Thursday, 12 May 2016 18:33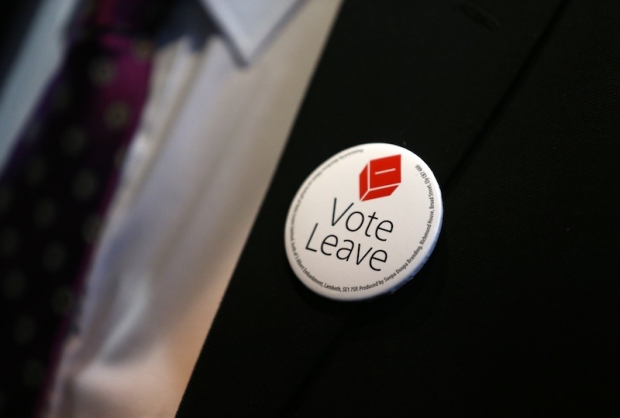 Britain's EU referendum campaign took a film star turn yesterday as Brexit supporters took to the red carpet in black tie and evening dresses in for the premiere of a documentary backing their cause.
UK Independence Party (UKIP) leader Nigel Farage beamed and waved at hundreds of onlookers in London's West End, including men with Union Jack bowties and T-shirts reading "It's Time to Break Away".
Brexit the Movie, which is being released on YouTube today, combines interviews of pro-Brexit economists, politicians and small businessmen with Monty Pythonesque cartoon graphics, a potted history of the EU and its workings.
"It's fabulous! It's a contribution to the debate," Farage told AFP at a champagne reception before the showing at the Odeon Cinema on Leicester Square with lawmakers and "Leave" campaign funders.
Written by Administrator
Thursday, 12 May 2016 13:26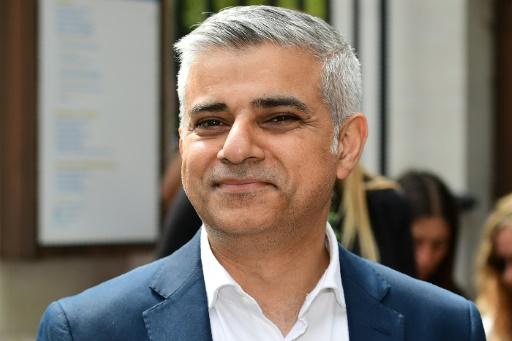 New London mayor Sadiq Khan said Wednesday that he was not a Muslim leader but represented everyone in the city, after making history by becoming the first mayor of his faith in a major Western capital.
"Let me be very clear, I'm not a Muslim leader or Muslims' spokesperson, I'm the mayor of London. I speak for all Londoners," the 45-year-old said in a wide-ranging media briefing.
Khan, the son of Pakistani immigrants, added however that his election proved "that it's possible to be Muslim and a Westerner. Western values are compatible with Islam".
He repeated his criticism of presumptive US Republican presidential nominee Donald Trump, who has proposed banning all Muslims from entering the United States.
Khan, a member of Britain's opposition Labour party, said Trump was "ignorant about Islam" and was "playing into the hands of the extremists".
Written by Administrator
Tuesday, 10 May 2016 13:54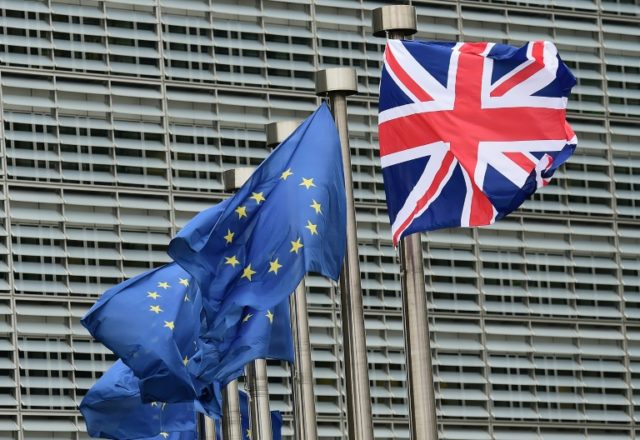 Britain leaving the EU would damage Western security and dangerously weaken Europe, five ex-NATO chiefs and a host of former US secretaries of state and defence warned on Tuesday.
The former NATO heads said a so-called Brexit would undermine the transatlantic military alliance and "give succour to the West's enemies", and would "undoubtably lead to a loss of British influence".
In a letter to The Daily Telegraph newspaper, they said they were following the debate ahead of the June 23 referendum on Britain's EU membership "with growing concern".
"Given the scale and range of challenges to peace and stability we collectively face, the Euro-Atlantic community needs an active and engaged United Kingdom.
Written by Administrator
Saturday, 07 May 2016 19:07
Sadiq Khan was sworn in as London mayor Saturday after being elected the first Muslim leader of a major Western capital, as the Conservatives defended attempts to link him to extremism during the campaign.
The opposition Labour lawmaker, the son of a Pakistani bus driver who grew up in social housing in the city, broke from convention by taking his oath of office in a multi-faith ceremony at Southwark Cathedral.
"My name is Sadiq Khan and I'm the mayor of London," the 45-year-old said to cheers from supporters, who had earlier given him a standing ovation as he walked in.
He added: "I'm determined to lead the most transparent, engaged and accessible administration London has ever seen, and to represent every single community, and every single part of our city, as mayor for all Londoners."
Khan won 57 percent of the vote in Thursday's mayoral election, securing 1.3 million votes to see off multimillionaire Conservative Zac Goldsmith and make history as the city's first Muslim mayor.
In his victory speech in the early hours of Saturday morning, Khan referenced the negative campaign against him by saying London had chosen "unity over division".
Conservative Prime Minister David Cameron had led the attacks against Khan for sharing platforms with radical Muslims at public events.
There was criticism from across the political spectrum on Saturday at the tone of the Tory campaign, but Defence Secretary Michael Fallon insisted it was legitimate.
"Both candidates were asked questions about their backgrounds, their personalities, their judgment, the people they associate with," he told BBC radio.
Written by Administrator
Wednesday, 04 May 2016 19:34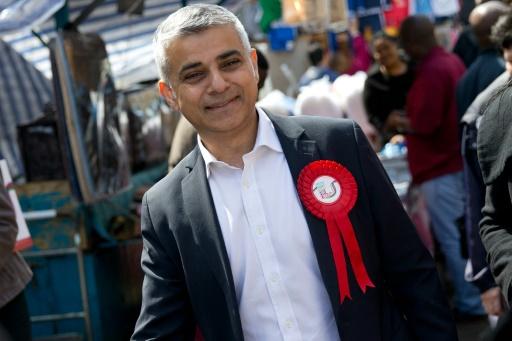 Opposition Labour lawmaker Sadiq Khan is on course to become the new mayor of London and the first Muslim leader of an EU capital, final opinion polls suggested Wednesday, despite attempts to link him to extremists.
The son of a Pakistani immigrant bus driver has a 12- or 14-point lead over Zac Goldsmith, his multimillionaire rival from Prime Minister David Cameron's Conservative party, according to two polls published ahead of Thursday's vote.
In a final campaign stop in a street market in a multi-cultural district of south London, Khan joked with stallholders and their customers and posed in the spring sunshine for selfie pictures.
But he condemned the divisive nature of the campaign that has seen him repeatedly forced to defend himself against claims that he has failed to condemn Muslim extremists.
"I am disappointed that the Conservatives and Zac Goldsmith have decided to have a negative, divisive and increasingly desperate campaign," he told AFP.
"Hopefully if I win, I'll be the mayor that unites our city again, that brings communities together."
Tensions over the campaign have been exacerbated by a simmering row over anti-Semitism in the Labour party, which exploded last week with the suspension of a lawmaker and former London mayor Ken Livingstone.
Written by Administrator
Monday, 02 May 2016 15:58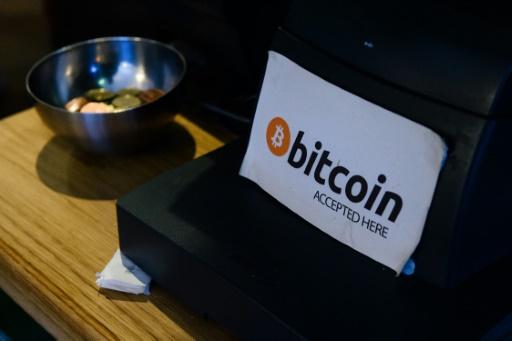 Australian entrepreneur Craig Wright on Monday identified himself as the creator of Bitcoin following years of speculation about who invented the pioneering digital currency.
Wright was named by three media outlets -- the BBC, The Economist and GQ magazine -- and posted a blog on his website.
However, in a defiant interview with the BBC, the 45-year-old insisted that he would have preferred his identity to remain secret, adding he was not seeking cash or honours.
"I don't want money, I don't want fame, I don't want adoration, I just want to be left alone," Wright told the British broadcaster.
"If anyone puts me up for awards or anything like that, I will never, ever accept a cent. Ever."
He added that he had not taken the decision to identify himself, saying: "I had people decide this matter for me."
Some raised questions about his claim, suggesting more work should be done to verify it.
Bitcoin is a technically sophisticated and untraceable currency based on the same underlying mathematics as governments and militaries use to encrypt codes.
Unlike traditional currencies such as the dollar or the euro, which require the sponsorship of a central bank, Bitcoin is decentralised.
Digital coins are created by supercomputers and then traded online or exchanged for goods and services by a peer-to-peer network of computers connected to the Internet.
Written by Administrator
Sunday, 01 May 2016 15:32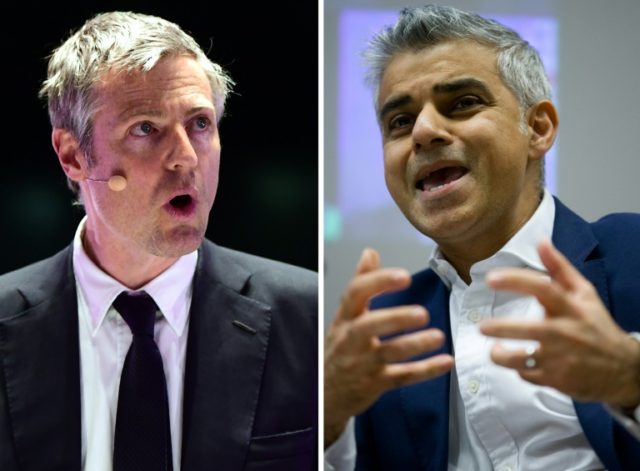 The favourites to become London's new mayor on Thursday are two completely contrasting candidates: Zac Goldsmith, the son of a tycoon financier, and Sadiq Khan, the son of a bus driver from Pakistan.
Polls put Labour candidate Khan, 45 and his Conservative rival Zac Goldsmith, 41, as the top two candidates in a field of 12.
– Sadiq Khan –
Khan's rise to prominence represents a modern fairytale.
Born in London in 1970 to parents who had recently arrived from Pakistan, he grew up in public housing with his six brothers and sister in Tooting, an ethnically diverse residential area in the south of the city.
But his modest background plays well in a city that boasts about its diversity and loves a self-made success story.
Khan regularly recalls how his father drove London's famous red buses, how his mother was a seamstress and one of his brothers is a motor mechanic.
<< Start < Prev 11 12 13 14 15 16 17 18

19

20 Next > End >>


Page 19 of 76