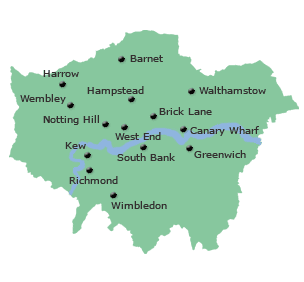 UK news
Written by Administrator
Friday, 24 June 2016 16:12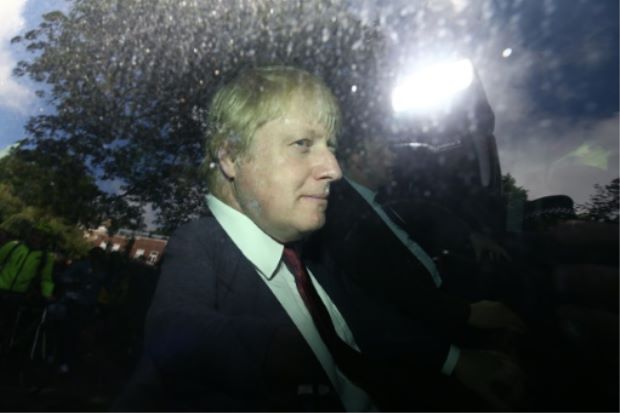 Boris Johnson, who spearheaded the successful campaign for Britain to leave the European Union, said Friday there was no need to rush the process of pulling out of the bloc.
"There is now no need for haste," Johnson told a London press conference in his first public comments since the results were announced.
He said the EU had been "a noble idea for its time" but was "no longer right for this country".
The former London mayor stressed that Britain would not "turn our backs on Europe" and that "our children and grandchildren will continue to have a wonderful future as Europeans."
Written by Administrator
Friday, 24 June 2016 16:06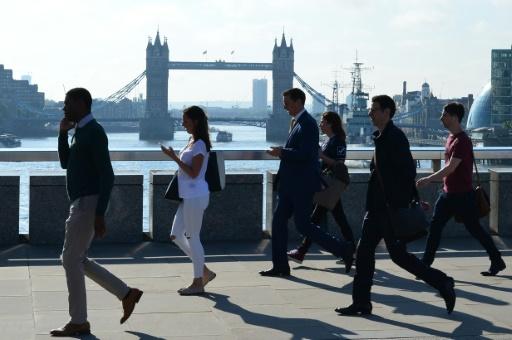 London bank employee Francesca Crimp broke down in tears Friday as Britain decided to leave the EU, a vote that triggered an earthquake in the financial markets.
"I'm scared, I voted for my son's future and I feel so uncertain now. I'm just absolutely devastated," Crimp, who works for a US bank, said as she welled up.
"This multi-cultural city that I live in is going to change drastically, and the world as I know it is just not the same today."
But inside the buildings surrounding her, the trading floors of the City of London financial hub were a high-octane buzz of frenetic activity, with the pound and UK stocks plunging on Britain's dramatic vote to leave the EU.
Adrenaline-fuelled traders stood hunched over their screens like war generals over the battlefield map as the most dramatic day of their working lives kicked in when the European markets opened at 8:00am (0700 GMT).
Written by Administrator
Thursday, 23 June 2016 22:09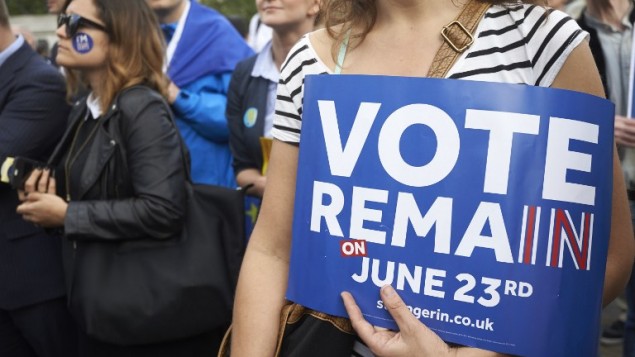 Millions of people across Britain vote Thursday in a bitterly fought, knife-edge referendum that could tear up the island nation's EU membership and spark the greatest emergency of the bloc's 60-year history.
A record 46.5 million voters are signed up to take an irreversible decision on Britain's future in the 28-nation European Union, which was born out of a determination to forge lasting peace in the continent after the carnage of two world wars.
The once-in-a-generation referendum asks: "Should the United Kingdom remain a member of the European Union or leave the European Union?"
Each voter must write a cross by one of two options:
• "Remain a member of the European Union"
• "Leave the European Union"
World financial markets, like voters, are in suspense over the result.
On the eve of the historic referendum, two polls — both conducted over the Internet — put the "Leave" camp ahead by one or two percentage points, well within the margin of error.
But a telephone poll gave "Remain" a notable lead of 48 percent, ahead of "Leave" on 42 percent.
Financial institutions are reinforcing teams to cope with the prospect of frantic trading through the day and the world's leading central banks say they are ready to react in any eventuality.
The Thursday editions of British newspapers captured the drama of voting day. "Independence day" was the headline of the pro-Brexit Sun, while the Times called it a "Day of reckoning."The often acrimonious, deeply emotional campaign has exposed a gulf among Britons on membership of Europe.
Leading Brexit backer Boris Johnson, a former London mayor who is widely touted as a future prime minister, insisted the "Leave" campaign was on the brink of victory.
"I do think that we are on the verge, possibly, of an extraordinary event in the history of our country and indeed in the whole of Europe," Johnson said in eastern England in a final scramble for support on Wednesday.
Prime Minister David Cameron, who has staked his political legacy on the referendum, implored people to vote to stay in the bloc at a final rally in Birmingham on the eve of voting.
"Winston Churchill didn't give up on European democracy… and we shouldn't walk away," he said.
"Our economy will suffer if we leave," he warned.
"If you jump out of the airplane you cannot clamber back through the cockpit hatch. That is why anyone in any doubt should vote remain tomorrow."
EU leaders warned Britons that there would be no turning back from a vote to quit.
"Out is out," European Commission chief Jean-Claude Juncker said in Brussels, dismissing any talk of a post-vote renegotiation of Britain's membership terms.
French President Francois Hollande warned an exit would be "irreversible."
A British withdrawal from the EU would trigger a lengthy exit negotiation, leading to the loss of unfettered access to its partners in the EU's single market and forcing the country to strike its own trade accords across the world.
In Europe, the referendum has raised concerns of a domino effect of exit votes that would imperil the integrity of the bloc, already buffeted by the eurozone and migration crises.
Written by Administrator
Wednesday, 22 June 2016 20:29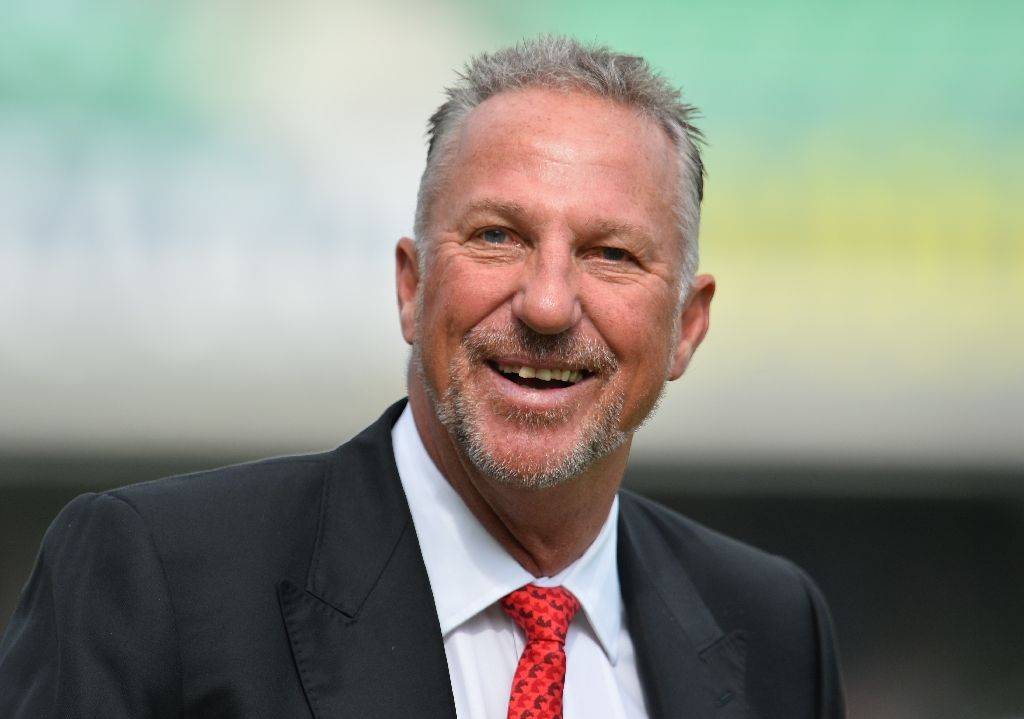 David Beckham and Ian Botham may be retired, but their competitive spirit has not deserted them as they battle it out on opposite sides of Britain's heated EU referendum debate.
Beckham, once the darling of football terraces worldwide, has declared himself for the "Remain" camp, while ageing cricket legend Botham has come out for "Leave".
Beckham, who also played in France, Spain and Italy during his stellar career, said the remarkable Manchester United team built by manager Sir Alex Ferguson was more successful because of the eclectic mix of Europeans who contributed to its triumphs.
"We were a better and more successful team because of a Danish goalkeeper, Peter Schmeichel, the leadership of an Irishman Roy Keane and the skill of a Frenchman in Eric Cantona," said the 41-year-old on Tuesday in a post on Instagram.
Written by Administrator
Sunday, 19 June 2016 15:53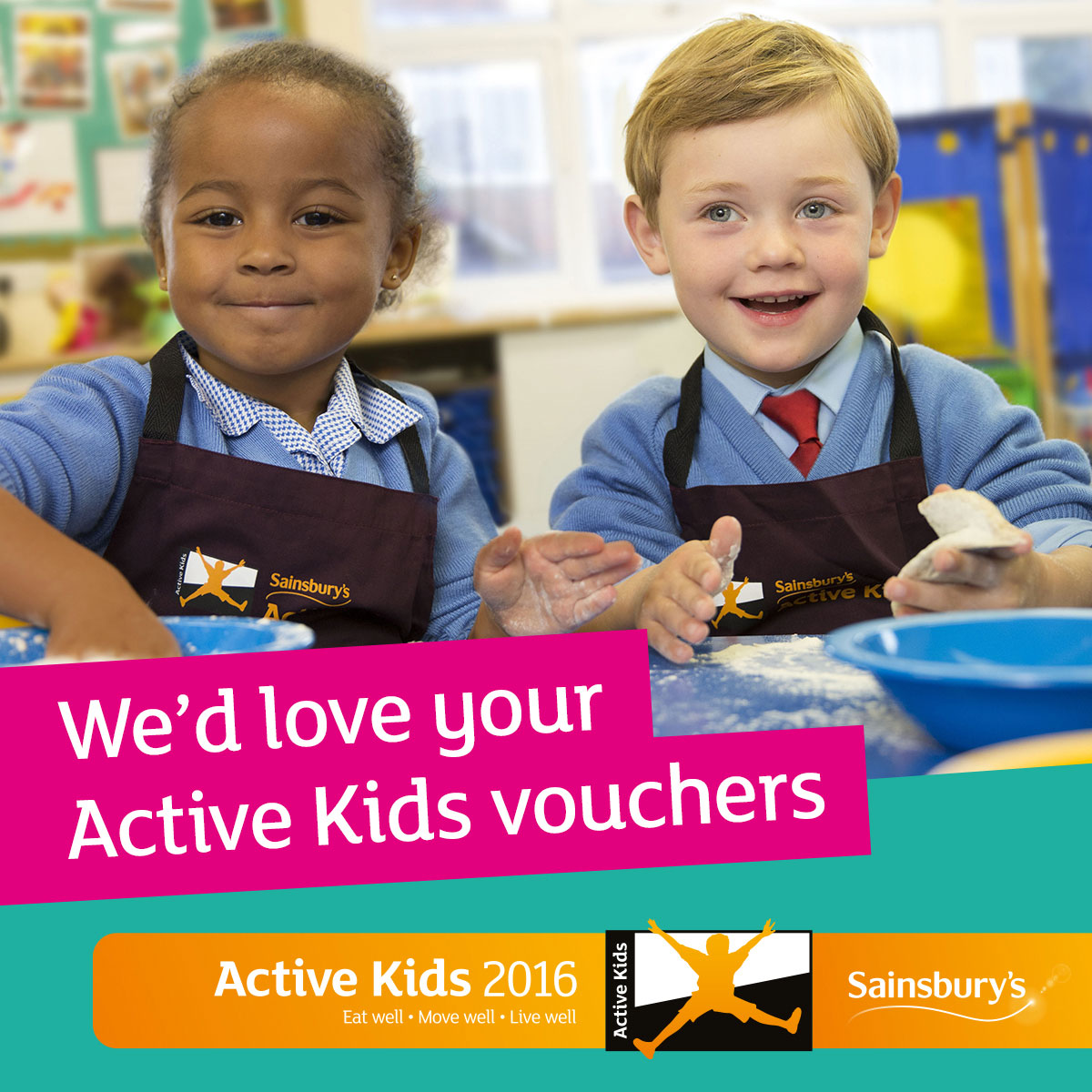 From 27 January - 3 May customers were able to collect Active Kids vouchers at Sainsbury's. These vouchers can then be used by registered schools, groups and clubs across the country to get sports and cooking equipment and experiences.
Sainsbury's Nine Elms Point isn't opening until August 2016 but Andy Robins, Store Manager wanted to get involved with the local community through the Active Kids scheme anyway by donating some equipment to Wyvil Primary school.
Customers receive one voucher for every £10 they spend in supermarkets and one voucher for every £5 they spend in convenience stores. Over the years the scheme has grown and expanded to help inspire healthy eating for children and includes items of cooking equipment to get them involved. There is also a range of free Cooking and Nutrition Toolkits – endorsed by the British Nutrition Foundation, they are available to teachers to help children learn about a balanced diet.
This year the scheme has a new strand to it, the Taste Buddies Challenge has been introduced to help parents try new foods with their children. Children who enjoy a wider variety of foods are more likely to enjoy a healthy balanced diet and be 'better eaters'. The challenge will encourage children across the UK to broaden their diets by trying a wider variety of foods by going on a flavour-inspired tasting adventure.
Written by Administrator
Sunday, 19 June 2016 08:03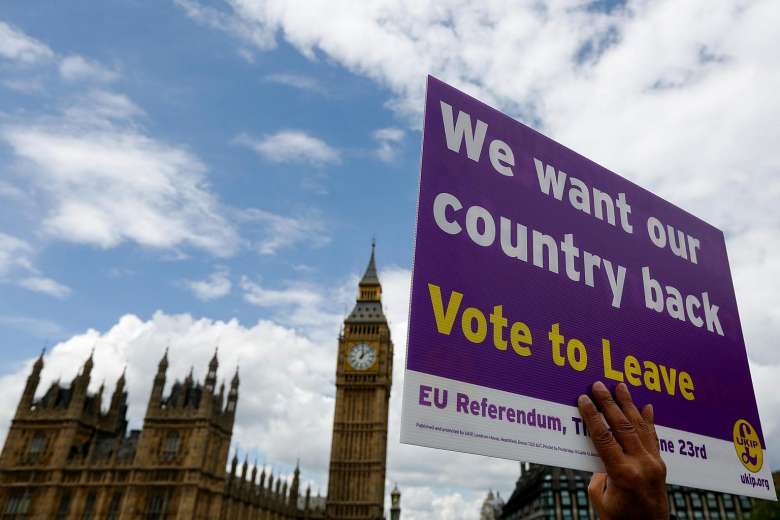 Reeling from the murder of MP Jo Cox, the EU referendum campaigns resumed Sunday, with just four days to go until the critical vote that will shape Britain's future.
The Remain and Leave camps suspended campaigning for three days after the killing of Cox on Thursday. A 52-year-old man has appeared in court charged with her murder.
But with the polls too close to call, leaders were to hit the television studios on Sunday to begin their final push for votes.
Prime Minister David Cameron, who wants Britain to stay in the European Union, said the country was facing an "an existential choice" from which there would be "no turning back".
Meanwhile Britain's Sunday newspapers picked sides in their final editions before the referendum.
The Mail on Sunday and The Observer gave their support to the Remain camp, while The Sunday Times and The Sunday Telegraph broadsheets backed quitting the EU.
Written by Administrator
Monday, 13 June 2016 10:51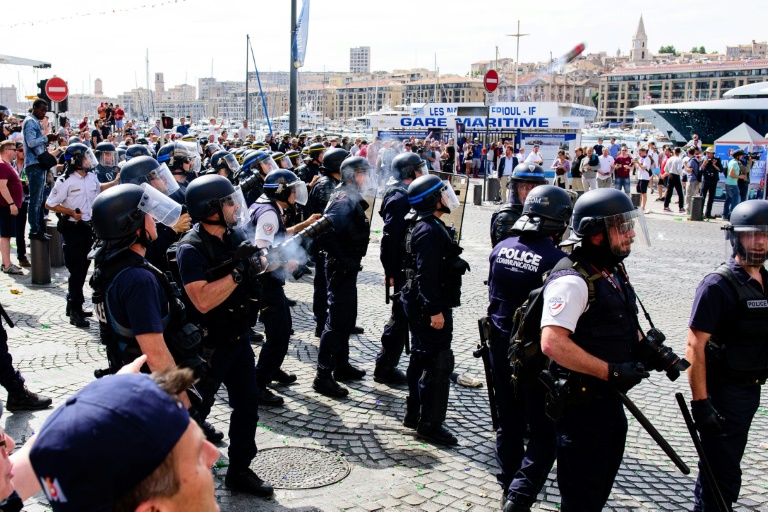 The head of Britain's Euro 2016 policing operation on Sunday said Russian football fans attacked their English rivals wearing gum shields, martial arts gloves and carrying knives.
Assistant chief constable Mark Roberts told Britain's Guardian daily the clashes in Marseille were the most serious he had seen in 10 years of investigating football violence.
Roberts admitted "a small minority" of England fans were out to cause trouble, but said there were hundreds of "Russian troublemakers".
"Our spotters in Marseille saw them putting in gum shields and putting on martial arts gloves and bandanas before attacking England fans in the port," Roberts was quoted as saying.
"We know some were carrying knives because one England fan was stabbed. They wore a kind of uniform — all in black T-shirts and clothing and most carried bum bags, possibly to conceal weapons," he told the Guardian.
Written by Administrator
Sunday, 12 June 2016 21:14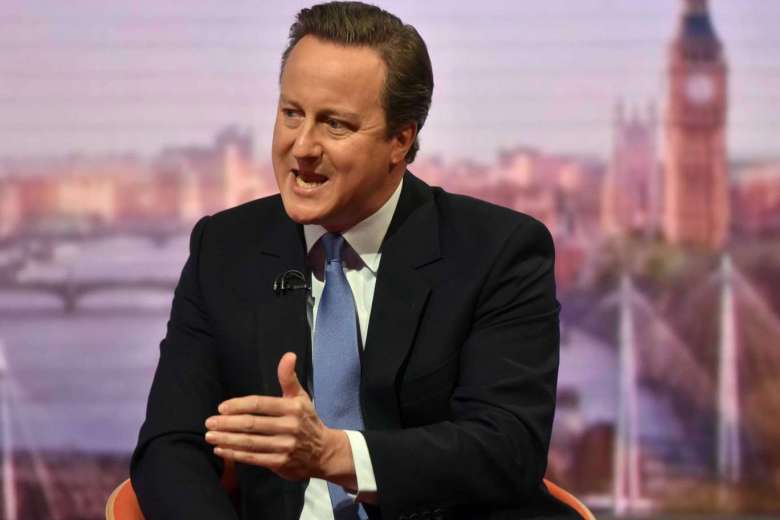 Prime Minister David Cameron warned on Sunday (June 12) that Britain faces a "lost decade" if it leaves the EU, as he races to persuade undecided voters less than two weeks before a close referendum.
With several recent opinion polls suggesting momentum is with the "Leave" camp, Cameron is making a string of television appearances to try to convince people to back "Remain" on June 23.
A string of global institutions including the International Monetary Fund (IMF) and G7 have backed Cameron's argument that Britain's economy would be damaged by Brexit.
Written by Administrator
Friday, 10 June 2016 13:35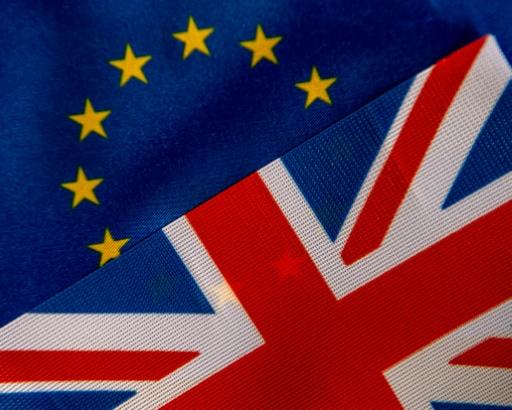 The rival camps in Britain's EU membership referendum tore into each other Thursday in an ill-tempered first television debate dominated by accusations of lies and scaremongering.
Former London mayor Boris Johnson and Scottish First Minister Nicola Sturgeon traded barbs in a two-hour, six-way spat fought on the main battlegrounds of immigration and the economy.
The debate ended two hours before the extended deadline to register to vote in the June 23 referendum on whether Britain should stay in the European Union or leave the 28-country bloc.
Brexit campaigners accused the government of trying to rig the referendum and threatened legal action after MPs approved emergency legislation to push back the deadline by 48 hours, due to the registration website crashing on Tuesday due to overwhelming demand.
The move has infuriated the "Leave" camp because many late online requests have been from broadly pro-EU younger voters.
Written by Administrator
Wednesday, 08 June 2016 16:55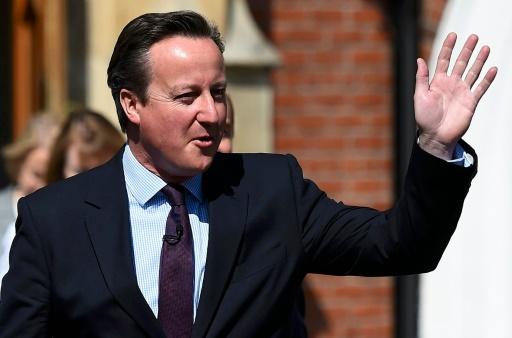 David Cameron argued Tuesday that remaining part of the EU was the "British thing to do" as he faced senior eurosceptic Nigel Farage in a TV grilling two weeks before a knife-edge referendum.
Urgently seeking a breakthrough, the prime minister spoke out against what he called Farage's "little England" vision and played the patriotism card by saying a June 23 out vote would mean "quitting, and I don't think we're quitters".
Despite an assured performance, Cameron faced repeated hostile questions from the audience on high immigration from the European Union to Britain, the "Leave" side's trump card during the campaign.
"I really fear if we leave that we're going to see the economy suffer," Cameron said at London's Olympic Park in a programme for the broadcaster ITV.
"I would say the right thing to do, the British thing to do is to fight for a Great Britain inside the EU and not take the Nigel Farage little England option," he added.
<< Start < Prev 11 12 13 14 15 16

17

18 19 20 Next > End >>


Page 17 of 76