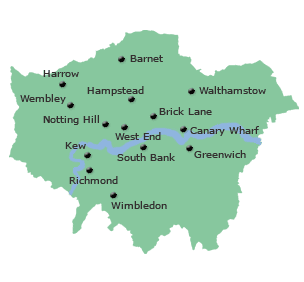 UK news
Written by Administrator
Monday, 22 August 2016 09:44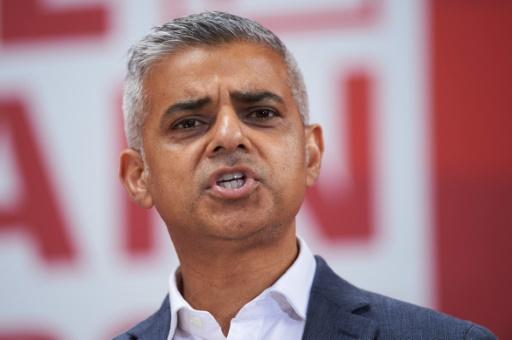 Midnight at bustling Oxford Circus Underground station in the heart of London, a band is playing and weekend revelry is only just beginning for some residents of the Big Smoke.
Excited Londoners and tourists jostle to be among the first to take the Night Tube — a new service that will see the Victoria and Central lines run all night on Fridays and Saturdays.
"It's great that the tube's going to be open all night," said Omar Khan, a 27-year-old clothing designer who was planning to party through the night with his friends.
The Night Tube is seen as a boost for revellers, tourists and shift workers, who on Friday and Saturday nights will now be able to travel on the network at any chosen hour.
Written by Administrator
Tuesday, 16 August 2016 15:12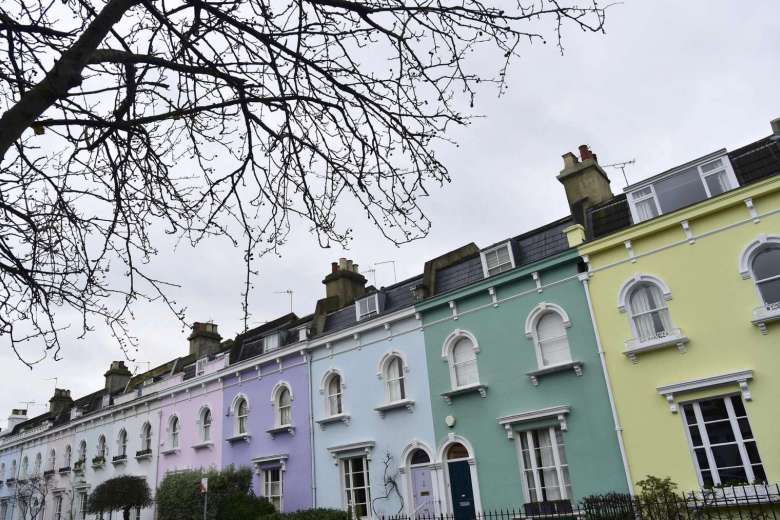 Residential rents for new lets in London have fallen for the first time in six years, according to the first study published on the issue since Britain voted to leave the European Union.
A monthly survey published by Countrywide estate agents on Monday found that new rental contracts were priced 0.5 per cent lower in July than for the same period last year.
The average monthly rental contract in July was £1,280 ($2,214), around £7 cheaper than a year ago.
Written by Administrator
Wednesday, 10 August 2016 15:58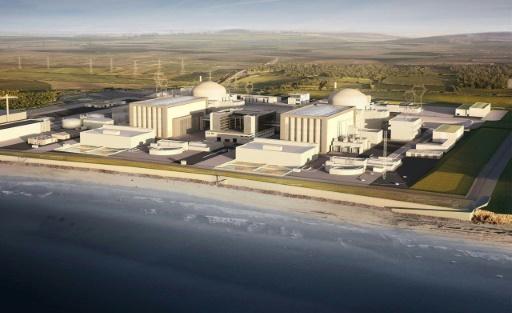 China's ambassador to Britain urged London on Tuesday to approve a Beijing-funded nuclear power plant as soon as possible, warning that relations between the two countries were at a critical point.
"Right now, the China-UK relationship is at a crucial historical juncture. Mutual trust should be treasured even more," Liu Xiaoming wrote in an article in the Financial Times newspaper.
"I hope the UK will keep its door open to China and that the British government will continue to support Hinkley Point -- and come to a decision as soon as possible so that the project can proceed smoothly."
On July 28, Britain's new government said it was delaying final approval of the £18-billion (21-billion-euro, $23 billion) project to build Hinkley Point, the country's first new nuclear plant in a generation.
Written by Administrator
Monday, 08 August 2016 09:52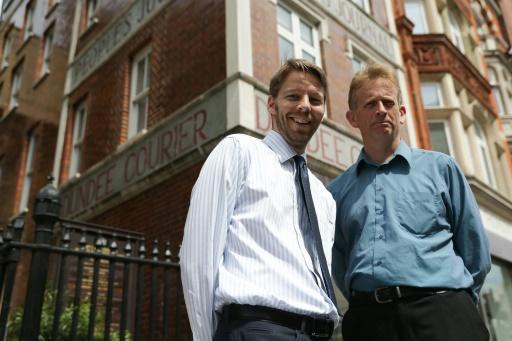 The last two reporters working on Fleet Street filed their final stories on Friday, ending more than 300 years of journalism on the London thoroughfare synonymous with Britain's newspaper industry.
London chief reporter Gavin Sherriff and entertainment features writer Darryl Smith, journalists with Scottish weekly The Sunday Post, are all that remains of the famed institution.
"We knew as journalists that this was an important part of history for our profession, which we love," Smith told AFP.
"There is still that attachment to Fleet Street as a centre of the profession, and we are that final torchbearer."
AFP's departure from Fleet Street in 2009 left the London bureau of Scottish publishers D. C. Thomson as the last remaining newsroom in the industry's spiritual home, now overtaken by investment banks and legal offices.
Written by Administrator
Friday, 05 August 2016 08:03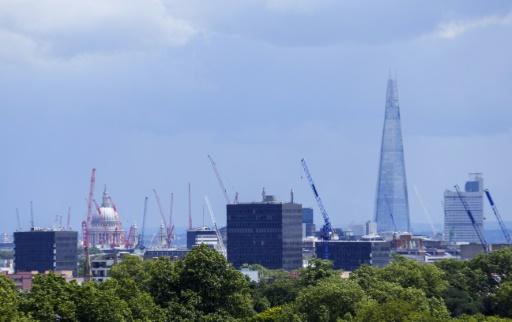 British police were holding a 19-year-old man on suspicion of murder Thursday after a central London stabbing spree that killed a US woman but appeared unrelated to terrorism.
Cities across Europe have been on edge after a string of attacks in recent weeks and the overnight rampage that killed the woman and injured five others, had triggered fresh terror fears.
But authorities said there was no sign the Norwegian man of Somali origin was radicalised or had jihadist motives, with the evidence so far pointing to the attack being sparked by mental health problems.
The US woman killed was named as 64-year-old Darlene Horton, whose family is receiving support from police.
US Secretary of State John Kerry described the attack as a "horrific mass stabbing" and said he grieved for the victims.
Senior police officer Mark Rowley said: "We believe this was a spontaneous attack and the victims were selected at random.
"We have found no evidence of radicalisation or anything that would suggest the man in our custody was motivated by terrorism."
Written by Administrator
Wednesday, 03 August 2016 14:38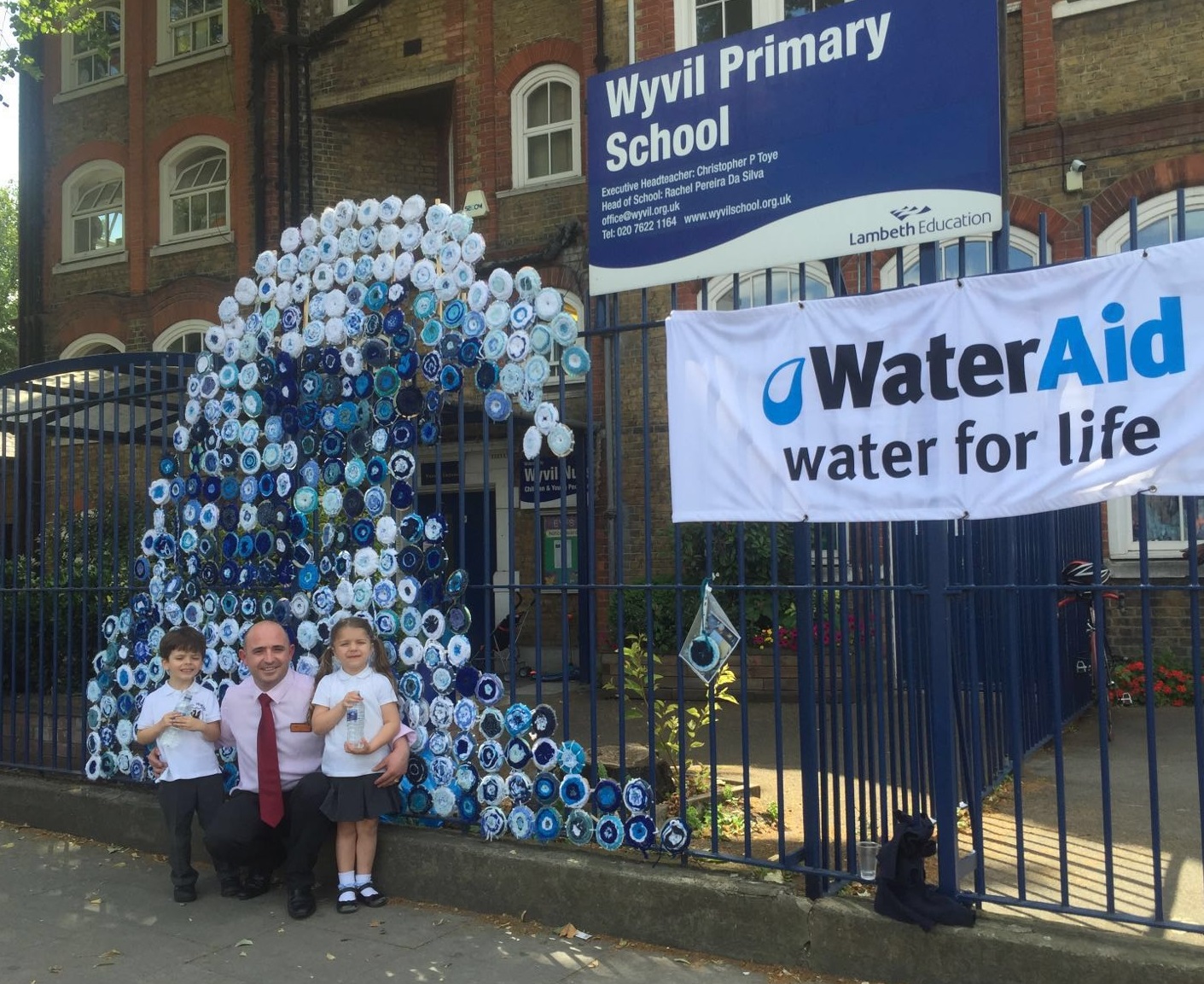 Sainsbury's Nine Elms Point donated water bottles to Wyvil Primary School, which has recently started to raise funds for WaterAid Charity. The water bottles donated by the store will be sold at the school and the money raised will go to WaterAid.
The school teachers and Year 3 children are actively selling the bottles of water at the end of the school day, they have decorated some of the bottles to attract more parents and children to come and buy the bottles.
The Children at the school are also collecting old DVDs and CDs and weaving them in shades of blue wool. When they have enough (about 300), they will assemble them into a huge wave shape and display it outside their school. They are hoping that their completed work will remind passers-by of the pressing global crisis in clean water and sanitation.
Written by Administrator
Friday, 29 July 2016 09:41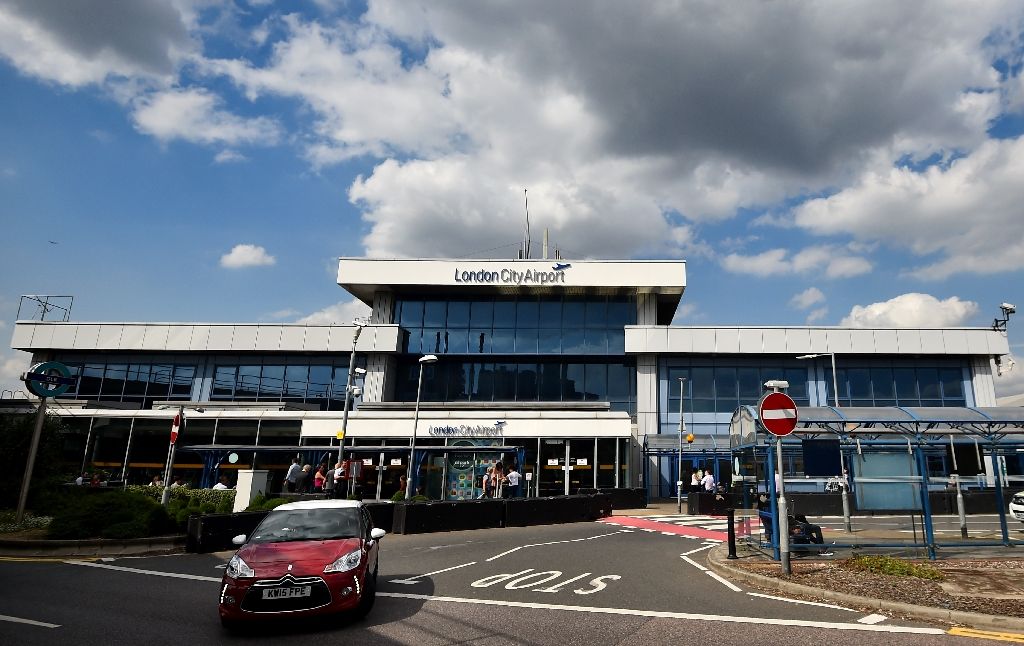 The British government hailed a £344 million (410 million euro, $450 million) investment to expand London City Airport on Wednesday as evidence Britain was "open for business" despite its Brexit vote.
Finance minister Philip Hammond was at the airport to cheer the announcement by the Canadian-Kuwaiti consortium which owns the airport, a business travel hub located close to Britain's financial centre.
The "ambitious growth plans will boost international connections, strengthening the City of London's links to destinations across the world, and send a clear signal that Britain is open for business," he said.
Written by Administrator
Thursday, 28 July 2016 16:39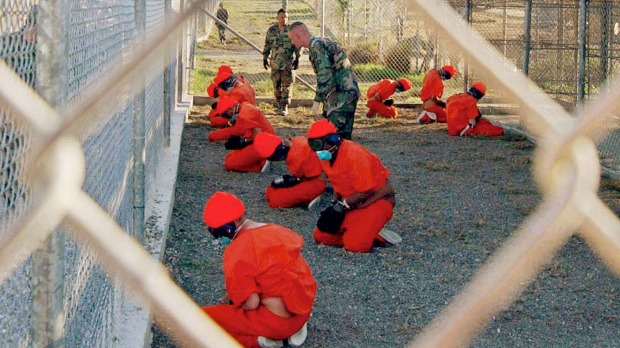 A haunting picture of a forest and photographs of Guantanamo Bay - eerie locations where extraordinary rendition took place lift the veil in art form on government methods to counter terror.

"Extraordinary rendition involved very ordinary places," said artist Edmund Clark, pointing at the forest picture, which is part of the new exhibition "War of Terror" that opens in London on Thursday.

The exhibition's loose sequence starts with the theme of extraordinary rendition, followed by photographs of the Guantanamo Bay prison, and ends with the experience of a man subject to a form of house arrest for suspected jihadists in Britain.

Award-winning British photographer Clark uses multimedia installations to portray "the unseen processes, sights, and forms of control and incarceration" used by governments in the name of counterterrorism.

Extraordinary rendition, whereby suspects were transferred covertly to a third country or to U.S.-run detention centers, became controversial immediately after it began following the Sept.11, 2001 attacks.

According to the Open Society foundation, there have been more than 100 individuals rendered by the CIA.
Written by Administrator
Wednesday, 27 July 2016 08:30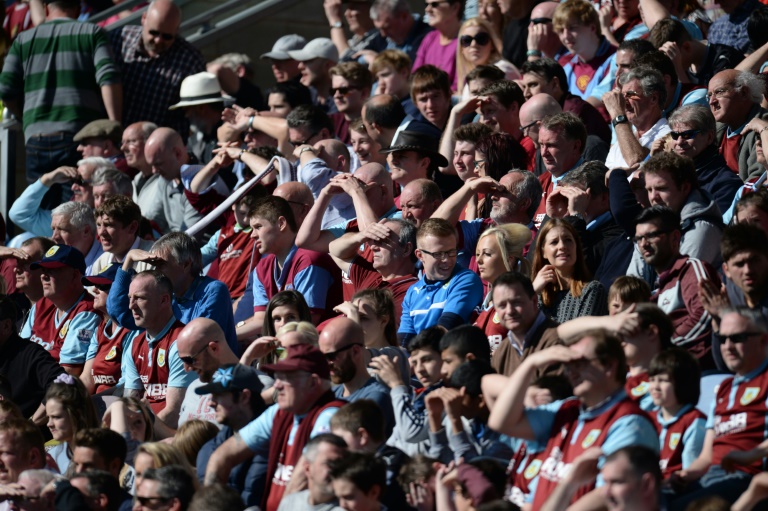 Burnley striker Andre Gray has condemned two of his own club's fans as living in the stone age after an incident of alleged racist abuse during the Premier League club's friendly win at Bradford.
One of the Burnley supporters was ejected from Saturday's clash at Valley Parade and the Clarets on Sunday confirmed a Bradford player reported the individual to the match officials, claiming he had been repeatedly racially abused.
The supporter has denied the allegations but other witnesses have backed up the complaints of the player.
Gray, who scored twice in Burnley's 4-1 win, was incensed by the incident and took to Twitter to express his displeasure.
"Well done to the two racist Burnley fans. Still live in the stone ages I see. Ignorant prats," he wrote.
Written by Administrator
Wednesday, 27 July 2016 08:15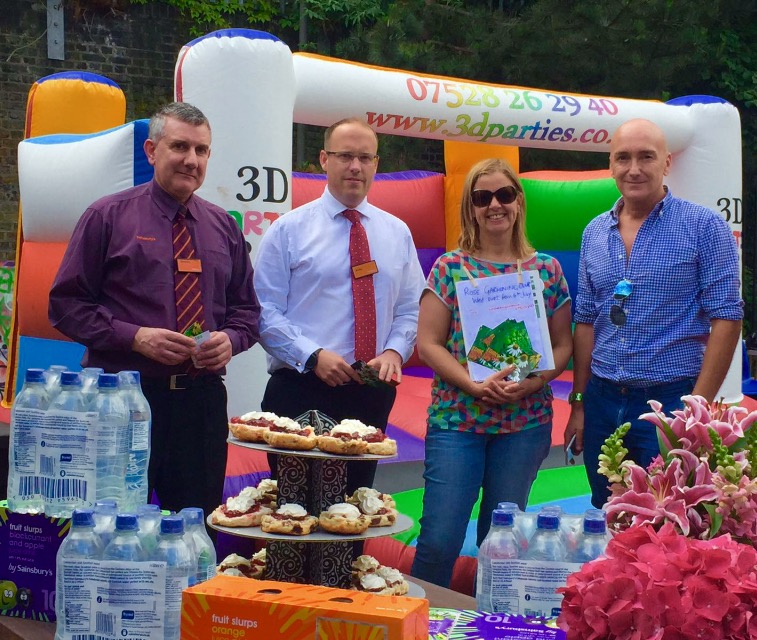 Sainsbury's Nine Elms Point donated water, drinks, food and tableware for The Big Lunch Event, which took place on Saturday 25 June 2016 at Ascalon Street, Battersea, which was hosted by the Rose Community Centre.
Last year 100 people came to the Big Lunch family fun day and this year it was even bigger with over 100 people there. As well as offering guests the chance to make new friends with people of all ages, The Big Lunch is also being used as a launch pad for the area's contribution to a nationwide-drive to get more people dancing.
"Our new store will be at the heart of the local community and it is important that we do as much as we can to support it. Glenn and the team he works with were extremly pleased with the food and drink we donated for the local community event", said Sainsbury's Nine Elms Point Store Manager Andy Robins
<< Start < Prev 11 12 13

14

15 16 17 18 19 20 Next > End >>


Page 14 of 76